How Much Does a Wedding Cost in the Florida Keys?
How Much Does a Destination Wedding Cost in the Florida Keys
Your Average Destination Wedding Cost can vary depending on a ton of factors. I know that's not the response you want but keep reading for How much does a wedding cost in the Florida Keys.  
If you are looking for a general average, Your Average Destination Wedding Cost is roughly around $15,000 – $30,000, and depends on a lot of factors.
How many Guests are you inviting? 

What type of

wedding venue

are you looking for? 

What Time of Year do you want your wedding? 

What Menu Will Be Served?

How Long is Open Bar? 
As you can see, these questions will play a huge factor on what will be the final wedding cost of your destination wedding in the Florida Keys. 
Are you only inviting maybe 25 – 30 guests? Than your cost will and should be significantly lower than someone planning for 150. You could be looking at a $6,000 Wedding with food and beverage factored in. 
Are you wanting a mega beachfront property for April with over 100 guests? A Lobster Dinner with passed appetizers? Than your costs will be much higher than something more low key and you might be looking at $30,000 – $50,000. Can you have a wedding with a 100 guests and still keep within under 20K? Yes, Absolutely! 
With any wedding, Big or Small, a Wedding can be as pricey or as budgeted as you want it to be. If you are thinking laid back style with cabana shirts and tiki torches just enjoying the vibe, then expect a lesser cost wedding. If you are thinking plated 4 course meals with black tie suits, then expect a higher cost. 
Florida Keys Wedding Information
From Local Experts: Read Below some Great Helpful starter advice for Pricing and Wedding Information
Where to begin when considering a Florida Keys Wedding
Our Top 5 Must do's 
How to plan
Destination wedding costs
Planning A Destination Wedding?
Check Out Some Great Articles we have written as well as options to help you save.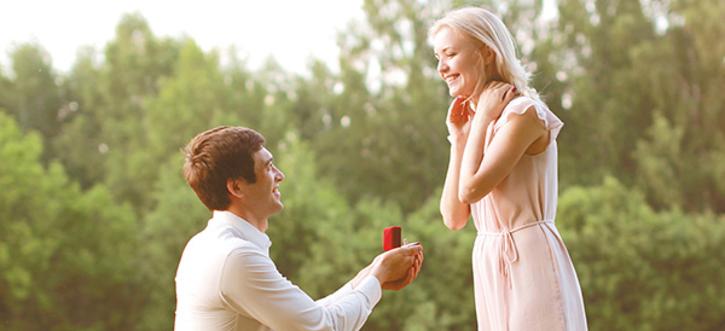 If you are in the beginning stages of planning your wedding in the Florida Keys, then allow this website to be a resource to guide you through all stages of your wedding. Learn about pricing and Wedding Information.  All along our website will contain *Helpful Tips  and information to ​ease you through the "would be stress" of having a destination wedding. Questions that you should be asking, or topics that you are not thinking about, our goal is for you to leave no stone unturned and fully informed before and during your Florida Keys Wedding, Having a wedding in the Florida Keys should be a fun and exciting time for you and your family.  If  you have any in depth questions please feel free to Contact Us to help you though this process.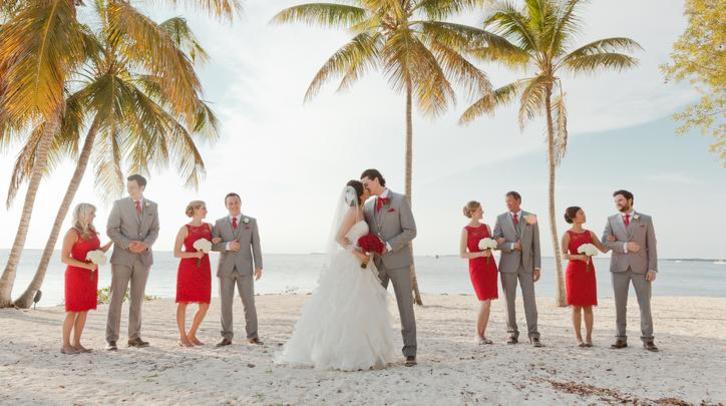 Before you Go Looking for Wedding Venue? Think about some crucial aspects.
Congratulations!!! You're Engaged!! While there are tons of information on the web as to what to do next, and most of them will start your wedding venue search first, there are some things you need to have before searching for a wedding venue. We have rented wedding venues for years now and these questions below are things you need to know before inquiring a wedding venue. Countless times we will ask brides these questions, and they don't know. Before looking for a venue, get these next steps in order first before inquiring about a wedding venue.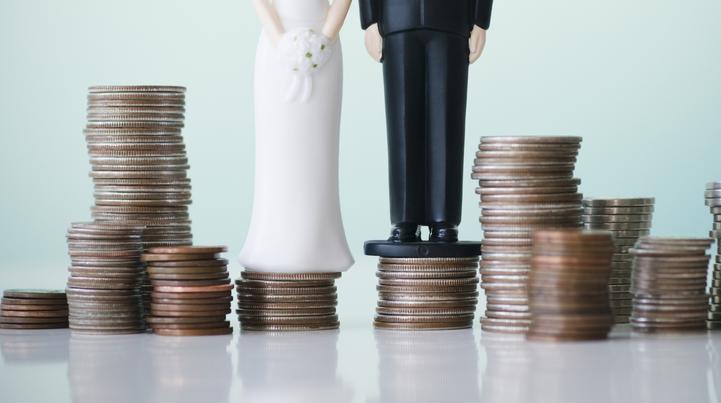 Creating a budget should be the next on the top of our list of first things to do when considering and planning a destination wedding in the Florida Keys. We understand why you are choosing the Keys, ITS BEAUTIFUL. We get it, We often see alot of couples choose a venue that is way out of their budget only to realize halfway through that they are going to have to pull additional money out of savings or more. Sometimes the perfect venue can seem priceless but there are very many properties that you may not even know about. . The venue is what can make your wedding, but there are alot of places in the Florida Keys that are unknown and just as beautiful for a fraction of the price as the place you are considering. Do Your Research, write down your must have vendors and top details, add up the prices and then see if your venue is still hovering around your budget. This could direct you where you can have your venue. If the venue is an "All Inclusive Option" remember to factor in vendors that may not be provided, such as photographers, flowers, DJ's, ect.. .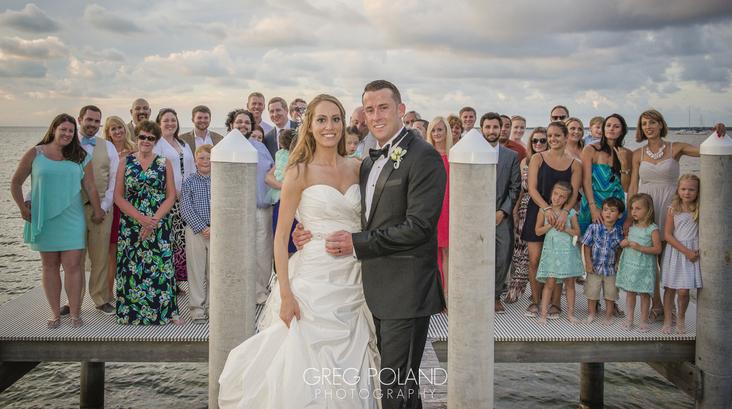 A Different Kind of Destination
Were inviting 150 but expecting around 100."  Cue the big red X with the loud buzzer sound that goes with it. We hear this daily and much to your surprise it doesn't happen that way. Yes, you are having a destination wedding, however we are very easily accessible and more people will join the party than you think. If you're inviting 150, expect 150, plan for 150, and budget for 150. In the event that they don't show, that is when we can splurge a little. A couple hours extra for the photographer, maybe additional hors d'oeuvres, hiring a videographer, or put it back in your pocket. Please do not budget on the assumption that guests are Not Going To Show Up, this can be a mistake. If you are running out of budget, then cutting the guest list can always be an option.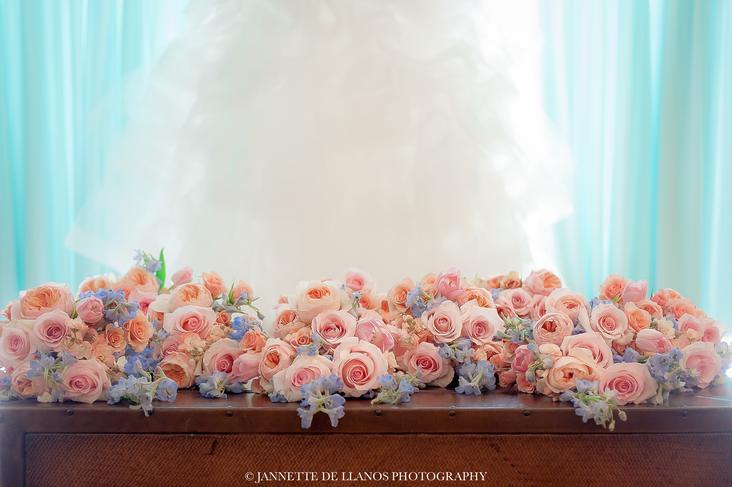 Florida Keys Wedding Seasons
The Florida Keys main wedding season is from November – May. Reason all defers to weather. During those months are some of the most comfortable months due to weather but can generally carry a higher price and higher room rate for your guests. Some venues may offer an"Offseason Discount" for booking in the Summer or early Fall months. If choosing to have a Summer wedding in the Florida Keys, be sure to see about budgeting a back up tent if your venue does not have an indoor reception area,  a tent can provide shade and protection if it were to rain. Also adding little favors and stations (water, fans, bug spray, sun screen, ect..) to comfort your guests goes a long way. The Fall Season is personally my favorite. The weather is crisp and the colors of the sky at Sunset are spectacular. Very rarely do we have to bring out the heaters during the Winter Months but it has happened. Overall, your wedding date can play into alot of unknown factors. Be sure to check out our calendar & timeline to prepare yourself during each season. .
4.) Now its time to start looking for Venues

There are several types of wedding venues here in the Florida Keys. Reading types of Wedding Venues might be a helpful article for you to start.  We also have some great recommendations for Affordable wedding venues as well! 
​How and when to pick your wedding vendors
Planning a Wedding in the Florida Keys maybe a lot different then planning one on the mainland or even in your own hometown. 
There is a great order in which and how wedding vendors are booked and selected.  Knowing how and whom to choose will save you a TON of stress later on down the road. Check out our Blog on How & When to choose your Wedding Vendors more information.
Wedding Coordinator/Planner
Wedding Coordinator
​If you are considering a wedding coordinator (depending on level of service you select) his/her job is to recommend vendors based on your budget and style directly
Wedding Caterer
Locking your Caterer will definitely help align your budget. Be patient, read reviews, have tastings, and choose wisely
Wedding Officiant
We may be the only Wedding Website that recommends booking an officiant in the early stages of planning your wedding. Well why ? because it is a must need, rather it is a friend or family member it is good to already know you have this secure. Be Sure to check out local requirements for licensing
Wedding Photographer/Video
Wedding Photographer/Videographer
While there are many great photographers in the Florida Keys, your favorite may book up early. Some brides book a photographer even before booking a venue. Independent photographers can only book one wedding in a day  
Wedding Hair & Make Up
There are many great salons for you and your girls to choose from, however there are not that many that will come to you. Locking in your hair and make up will alleviate stress down the road
Wedding DJ/Band/Or Live Music
Wedding DJ, Band, & Entertainment
I would strongly suggest picking one of these vendors from our list. Picking a non local entertainer is questionable in itself. All vendors that we have listed have most likely worked at your Venue that you're choosing and know the ins and outs of the establishment
Wedding Transportation
From local taxis, trolleys, and busses. Keep in mind that during busy season down here taxis can take alot longer and there is only one trolley in the upper keys. PS, only Key West has Uber
Wedding Florist
A florist can do quite a few weddings on the same day. Choosing your overall design and flowers can take time so start thinking about what you would like beginning with the ceremony decor to the reception therefore you have some ideas to discuss with your florist / designer when you are ready. Have fun with it  
Wedding Rentals such as linen's, tables, chairs, china, tents, ect...
There alot of couples wanting to start picking out chairs, tables, and  Decor to go along with their venue.  This can wait, keep an eye on your budget and choose accordingly
Wedding Cake/Baker
If you are going with a commercial baker Same goes with your Baker for cakes and sweets. They can do multiple weddings as well. Contact us​ to see how to set up tastings
Spa Day and Treatments
Don't forget to include this on your budget list, planning a wedding can be stressful and overwhelming and some times you forget the reason why you are having a destination wedding to relax and enjoy your visit on any of these beautiful islands. So treat yourselves and if you can treat others. Schedule a spa day or have the spa come to you
Extra Entertainment: Fireworks, Photobooths, Cigars Rollers, Fire Dancers, ect …
If you can fit any extra entertainment in your budget why not go for it. Extra entertainment is also great for small groups or groups that are not big dancers. If you do have a group that are big dancers make sure to add extra time in your time line so every moment of the day is enjoyed.
Do you have a budget in Mind?
Are you still having trouble planning a Destination Wedding?
We have All Inclusive Packages with Beautiful Venues to get you started. Contact us for a quote today!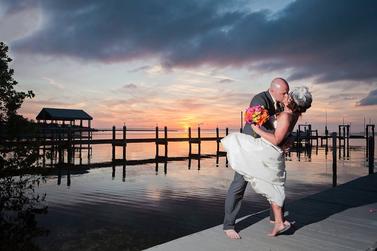 Our Journal
Every wedding we take away something from that wedding. What did we like or not like. How could we have made this wedding better. Our Vendors guest blog as well...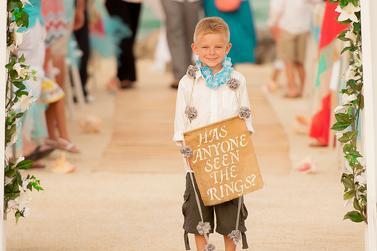 Old Traditions / New Trends
Find out whats trending in the Florida Keys and what's staying traditional or combine a mixture of both to make your wedding Unique...