Destination Weddings For the Florida Keys & Key West
Destination Wedding Information for the Florida Keys
A Destination Like No Place On Earth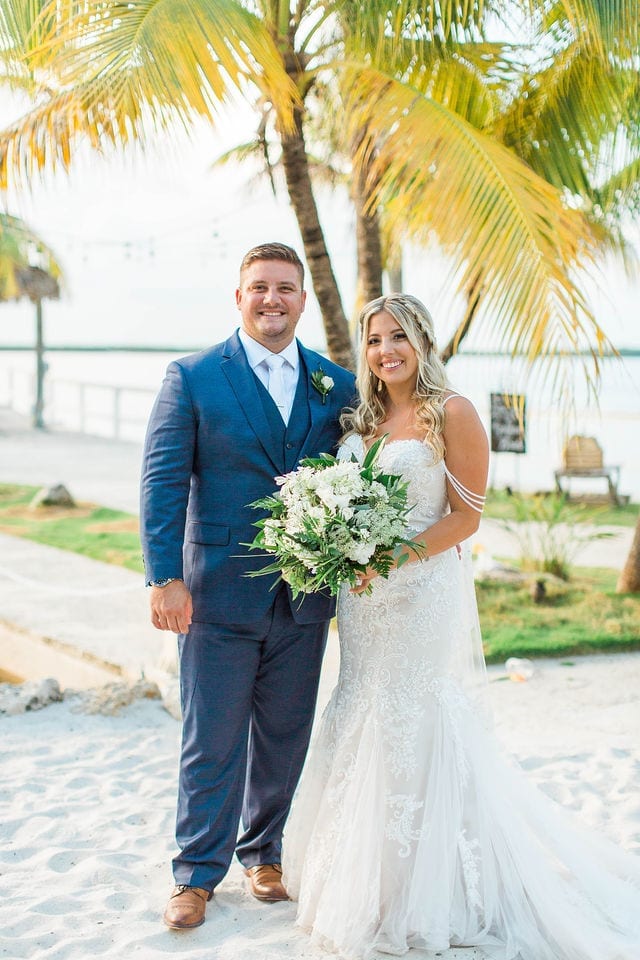 Thinking Of Having A Florida Keys Wedding?
You can have a Destination Wedding in the Florida Keys!
It's Easier Than You Think!
If you are thinking that it may be impossible to have a Destination Florida Keys Wedding, well think again. We have uncovered some of the best and most gorgeous Beach Wedding Venues not found on other Wedding Websites or directories. These are untouched gems that will offer an experience that your guests will be talking about for a lifetime!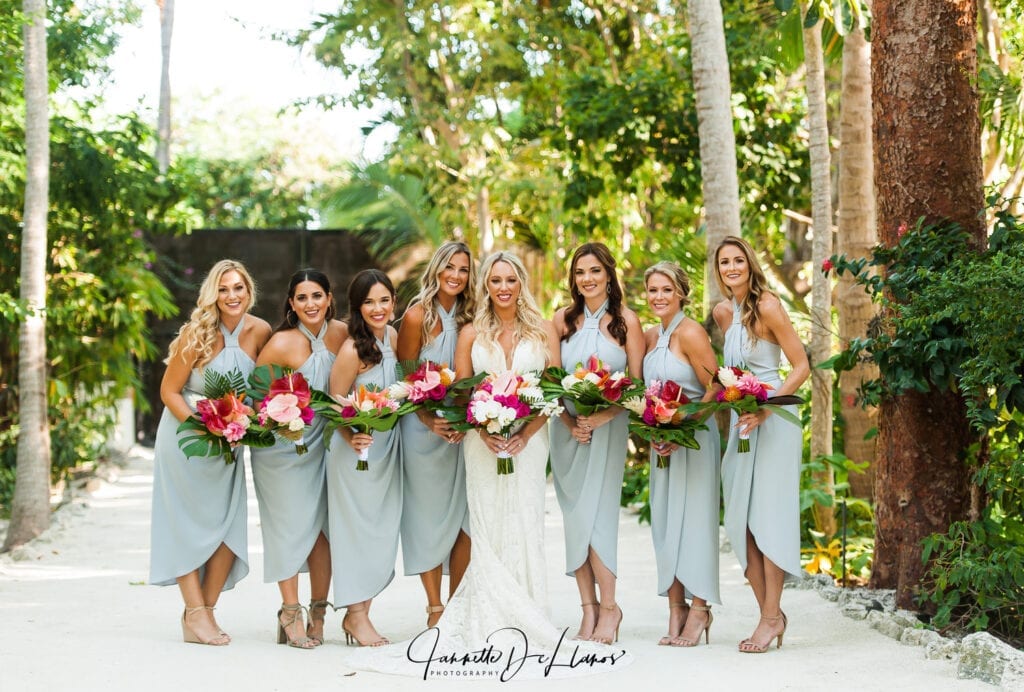 For Over Fifteen Years, we have helped Thousands of couples get married right here in the Florida Keys!  We offer exclusive discounts for Wedding Venues, Vendors, All Inclusive Packages, Room Blocks, Rental Items such as tables, chairs, linens,  and so much more! 
"They made this such a easy and great experience. Everything was absolutely perfect and exceeded our expectations. I would recommend the wedding center to anyone for any wedding of any size."
FKWC did an absolutely phenomenal job for our wedding on 2/22/22. From the beginning of the process everything was well organized and I was extremely stress free! Planning a wedding from long distance we were very nervous about the outcome. Through out the process we worked closely with Anna who was amazing and answered all of our many questions with no issues, she also made sure we were happy with every detail of the wedding. The day of the wedding was absolutely beautiful. Sabrina and her team did amazing with the decorations and set up. From the venue (Largo Resort), arch flower decor, reception table set up and My bouquet everything was absolutely gorgeous. My guest were so impressed and in awe. The food was also so good!! Our guest told us that the bartenders were amazing and so nice!! Sabrina made sure that my day was stress free! We honestly can't thank FKWC enough for such a perfect day. Planning a wedding from 12 hours away was not an easy going feeling but when we showed up everything was perfect and so worth it!
"Everything turned out perfectly and they went above and beyond to make it a special day! Answered all my questions in a timely manner! We had a great time and would HIGHLY recommend them for your wedding needs! Thanks soooo much!"
Jeff and Sabrina were AMAZING to work with on our short notice October 2019 elopement! They were very attentive and planned every detail. Their recommendations on photographer, hair/make up, restaurant and more were on point. Beautiful nuptials that will never be forgotten. ❤
I HIGHLY recommend using their services. Sabrina and Jeff were able to make our dreams a reality and absolutely exceeded all of our expectations. I stumbled across Sabrina and Jeff online and they were able to pull together the most spectacular wedding with such short notice! They found the most beautiful venue for our wedding, they were able to really work with us and our budget and got the job done and did it so well. The day of the wedding was an absolute dream. All of the details and finishing touches came together so perfectly. Their vendor recommendations and vendors used in their all inclusive packages were amazing. The food was so good, all of our guests were extremely happy and my husband and I are so grateful to have used their services. Thank you so much for all of your help and making our dreams come true!!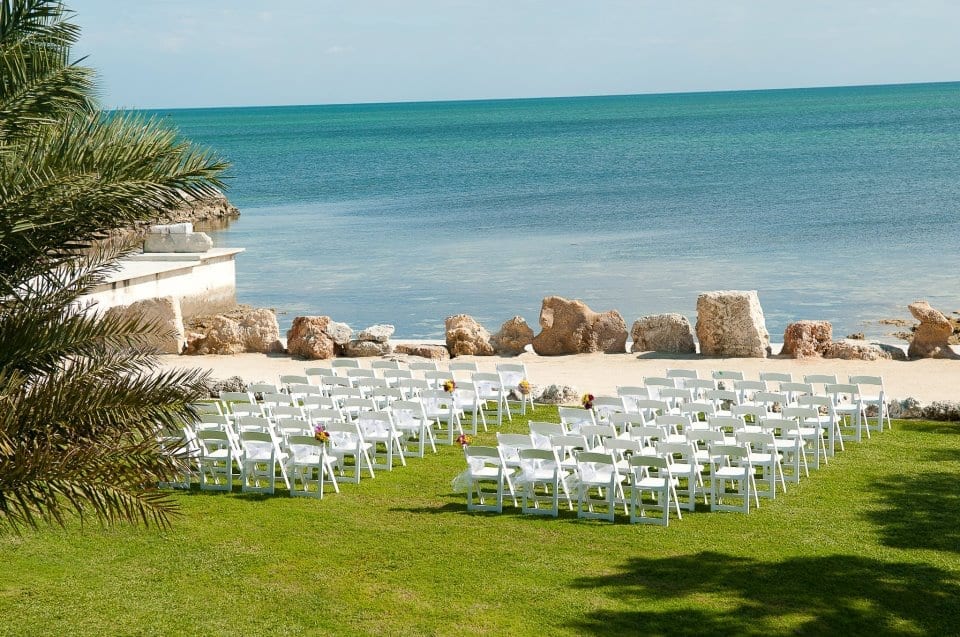 Finding Your
Dream
Wedding Venue
Finding a Florida Keys Wedding Venue is probably the reason why you are here, why we are here, why everyone will be here. Its the Florida Keys, From Resorts, Hotels, Cottages  to Beach House Weddings, Search for the best wedding venues. 
Looking for Something a little less stressful?
All Inclusive Florida Beach Wedding Packages
Our All Inclusive Florida Beach Wedding Packages have everything that you want. Knowing that planning a destination wedding might be difficult, we are here to relieve the stress. Multiple packages to choose from at affordable prices.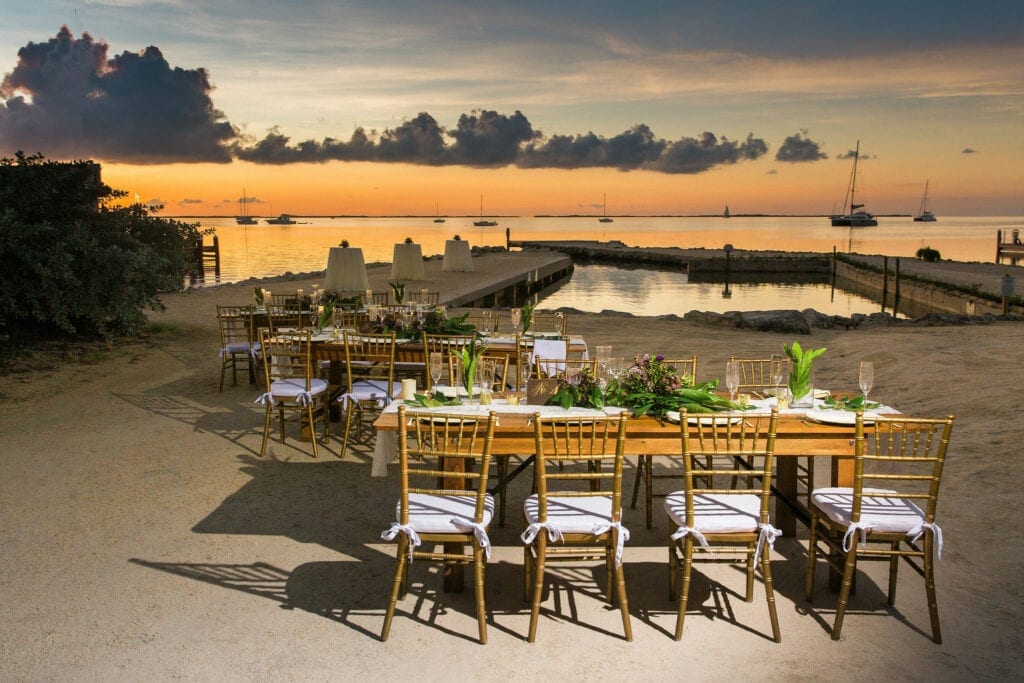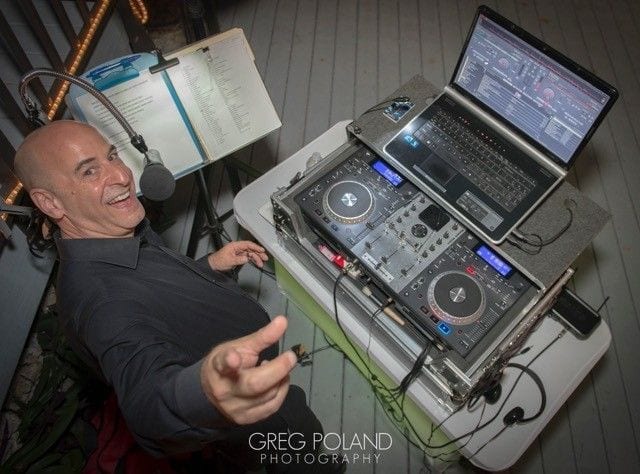 In order to have the best wedding, you need the best Wedding Vendors
Our Florida Keys Wedding Vendors are some of the best in the business, and not just in the Florida Keys, but anywhere. Diligent, professional, and cordial. Working closely with every bride and groom to make sure their wedding day goes off without a hitch. 
Destination Wedding
How much does a wedding cost in the Florida Keys? How to Plan for a wedding, budget, guest list, choosing vendors, venues, packages and so much more.
Marriage Requirements
How to Apply and Obtain your marriage license for the Florida Keys. Common questions answered.
What to Wear
From Black Ties to Shoes Optional, learn what venue works best with the outfit you are planning to wear.
Affordable Wedding Venues
Our Top 6 Most Affordable Wedding Venues in the Florida Keys & Key West.
Best Months To Marry
The Best Times and Months to Get Married.
Changing Your Name
How to Change your last name