The Top 5 Affordable Wedding Venues in the Florida Keys
If you are looking to find an affordable wedding venue, you've come to the right place! But first, lets describe "What Does Affordable Mean? 
Usually, Affordable and Wedding or Wedding Venue aren't really in conjunction with each other most of the time, and,  if anything, it is the exact opposite when it comes to Florida Keys Weddings.  
Most companies will spike up the price whenever you mention the word wedding. Somewhere, somehow, someone wanted to capitalize off two people being in love and it has stuck ever since. Don't Despair, we are here to help you find an affordable wedding venue for your and your partner. 
An affordable wedding venue to me would be defined as opportunity. While there are many wedding venues to choose from, there are a select few that will allow opportunity for you to save on budget. Opportunities would include 
Being able to hire your own vendors
Being able to bring in your own alcohol
A venue that includes items like tables and chairs
A Venue that discounts for off seasons
Before we dive into our Top 5 Affordable Wedding Venues in the Florida Keys, it's good to know that there are several different types of weddings venues. There are Private Houses, Resorts, Cottages, and Restaurants. While mostly all of them are going to be beautiful, only two will allow the bulleted points above. Those are Private Houses and cottages. Therefore, in our top 5 Affordable wedding venues, we are going to keep it to those two.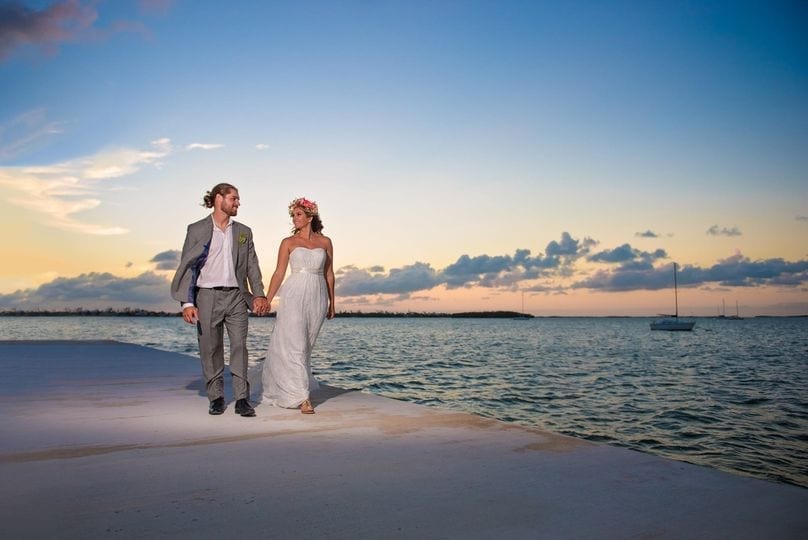 Affordable Wedding Venues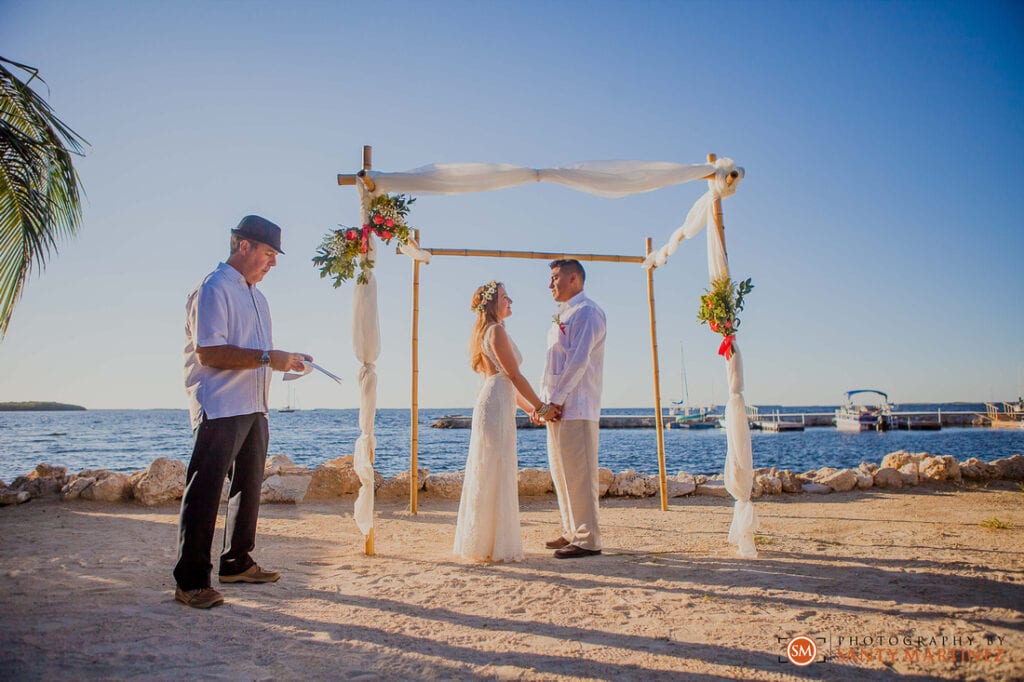 The Dream Bay Resort is a complete hidden gem on our list and is ranked at Number 1. While they do alot of weddings at Dream Bay Resort, they are not necessarily known as a Wedding Venue. Dream Bay is a Large Resort with only a small amount of accommodations on site. The Property sleeps only 32 people, but has space for up to 150 guests. It already comes equipped with outdoor restrooms, tables, chairs, and stringed lighting. Pick a caterer and go for the most part. With site fees averaging around $2,500 to the highest around $4,000, that leaves a large amount of room for your budget. You also have the opportunity to bring in your own alcohol and just hire a bartender, and hire all of your own vendors. You can go full blown DIY or hire a wedding planner to set up for your beautiful day! For an even less expensive site fee, consider opting to do a midweek wedding. 
2.) Key Largo Southern Diversion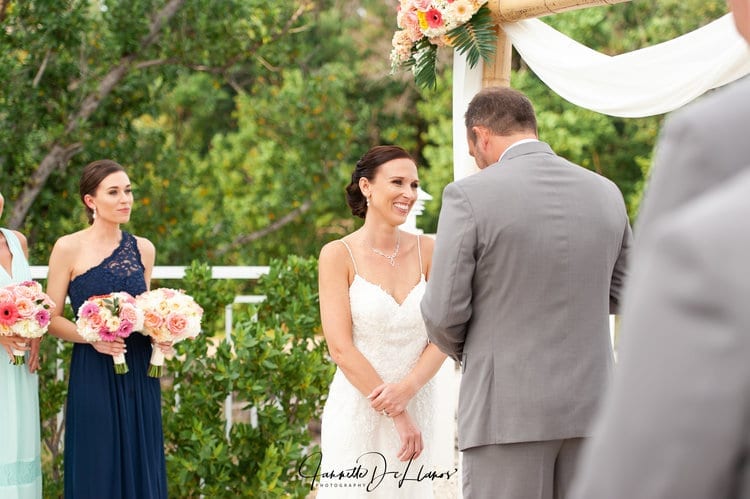 While you may have seen the Key Largo Southern Diversion throughout our website, you might not see it posted on any other wedding websites, but that doesn't stop us. This property, located in Key Largo, is ranked number two on our list. This affordable wedding venue rents either by the weekend or midweek as well with optimum pricing. This property is perfect for around 50-75 guests but can accommodate up to 200 if needed. Since most wedding guests will need a place to stay, booking the house is really all that is entailed with this property, which is competitive with other rental houses in the area. This property also comes with tables, chairs, and stringed lighting. You can also choose all of your own wedding vendors. 
3.) Islamorada Ocean Oasis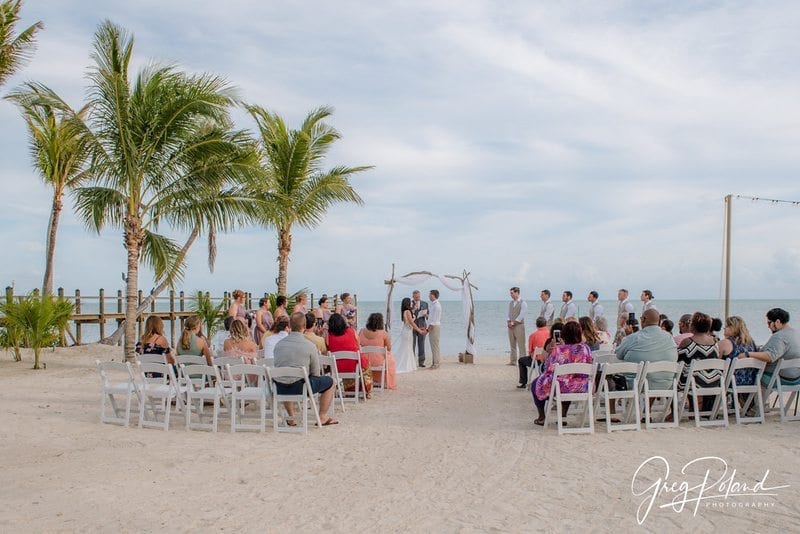 This probably should be number 1, or at least tied with number 2. This property, located in Islamorada, is most likely one of our favorite venues. The layout is perfect as it provides a blank canvas for your wedding. It provides tables and chairs and lighting as well. You have the option also to bring in your own vendors and alcohol. The only draw back with this property is that it rents weekly, from Friday to Friday, but even still, the price point to rent this property for the week is unbeatable for what you get. Ideal Situation, Check in, laid back rehearsal dinner, ceremony and reception the following day, then brunch on Sunday, then the rest of your week to relax and enjoy the company of your new partner with family and friends!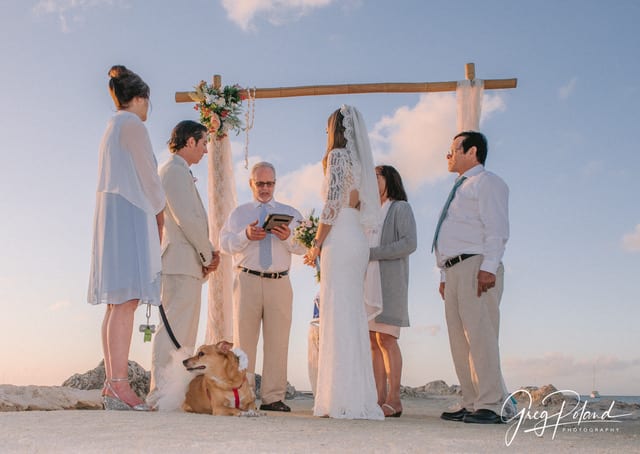 Number 4 on our list is Bayside Inn. This property just took on new ownership/management and they are ready to take on some weddings, and with that, comes a great entry level price as they wish to build up their portfolio, and why wouldn't you want to take advantage? This property recently just had all renovations done and is located in one of the most desirable parts in the upper keys. Facing the Gulf of Mexico on Buttonwood Sound, this property has everything you could want and more. Also included is tables, chairs, and lighting for your event with the opportunity to bring in all of your own vendors.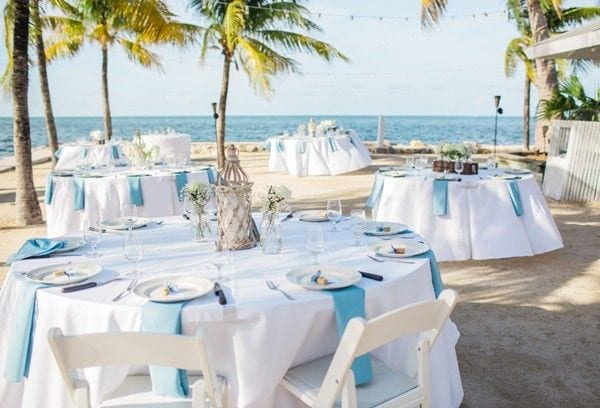 Last but definitely not least on our list is the Banana Bay Resort. This property, located in Marathon, FL. Offers beautiful sunsets directly on the bay. While it does not include tables and chairs, it does allow you to bring in all of your own vendors. Site fees are very low for this property usually averaging around $2,500 – $3,500. 
Another Article you may Also like