Azul Del Mar Wedding Venue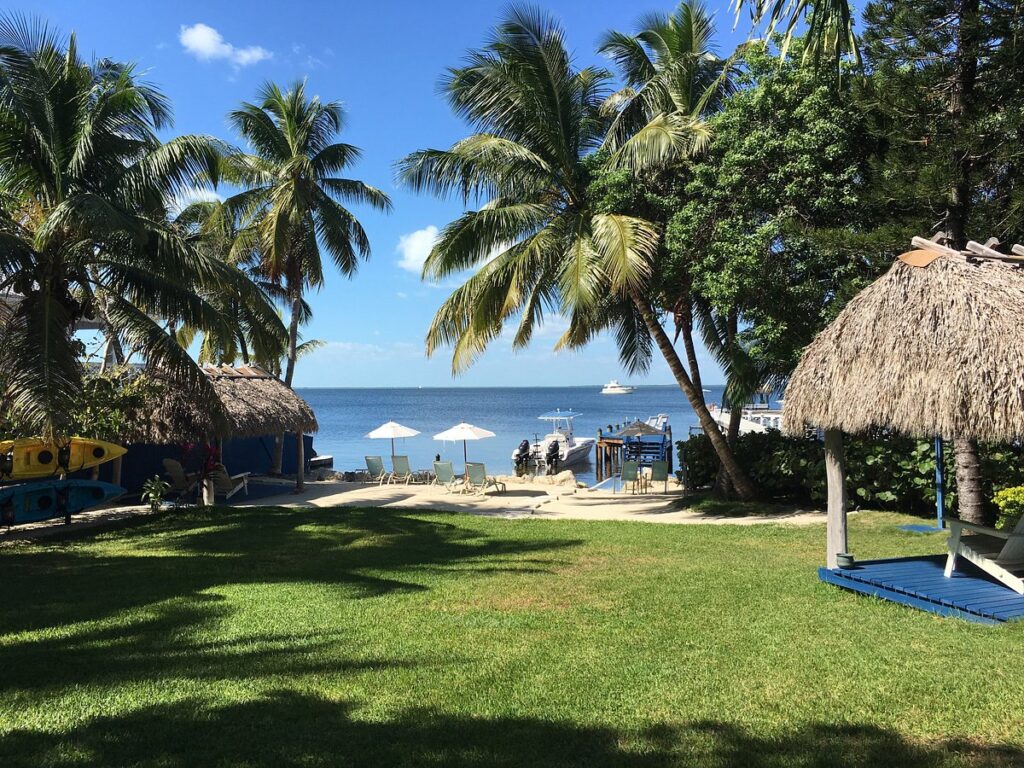 An Amazing Resort at an Amazing Price!
Destination Wedding Venue – Florida Keys – Key Largo
Maximum Guests:  60 
Property Sleeps 12
Weekend and Midweek Rentals Available
Invite the Family and Friends for this Tropical Destination Wedding Getaway for an experience that they will never forget.
Make your wedding day dreams come true at Azul del Mar in the world-famous Florida Keys. Our private Key Largo wedding venues will set the stage for your happily ever after —from the romantic sunset ceremony on our beach to the outdoor reception in our beachfront garden to dancing under the stars on the event lawn. 
Famous for its spectacular sunsets, lively coral reefs, and expansive Everglades Park, the Florida Keys are unlike anywhere else in the world. Hidden away from the hustle and bustle of the mainland, we invite you to discover Azul del Mar Key Largo, your own private paradise on our eco-friendly island.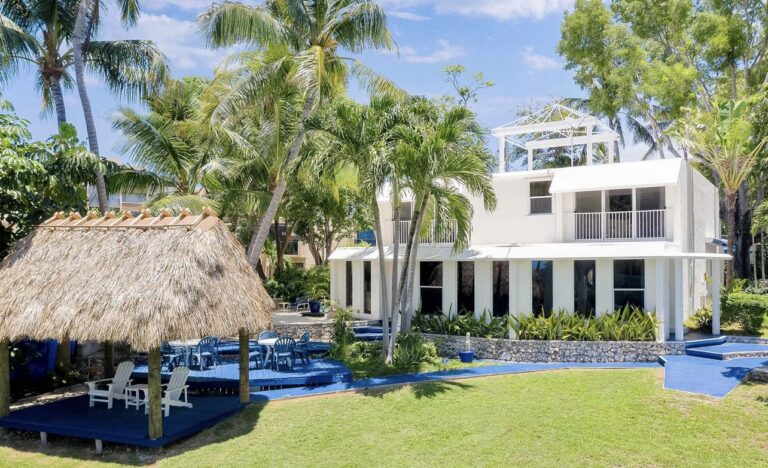 ***Property & Weddings***
This Venue has six thoughfully appointed suites featuring a kitchenette, mini fridge & flat screen TV's.
Our bright and airy Aquamarina Suite provides the perfect reprise for up to two adults. Highlights include a spacious Florida room with sliding glass doors for a floor-to-ceiling view of the Florida Bay and Everglades National Park beyond. Sleeps 2
Our stylish Celeste Suite features one cozy king bed and a separate sitting area outfitted with modern, tropical decor. The sleek, sun-lit kitchen includes a mini-fridge, microwave, and coffee maker for preparing meals and snacks. Sleeps 2
Treat yourself to our most spacious suite on property. The Royale wows with a luxuriously outfitted king bed, a separate sitting area with six scenic bay windows, and a sleek kitchen equipped with everything you need to prepare a fresh catch. Sleeps 2
Our beautifully outfitted Orchidea Suite is a sweet island retreat with crisp cotton linens and sublime Bay-front views. Prepare snacks in the fully equipped kitchen or unwind with premium movie channels on the super wide flat-screen TV. Sleeps 2
The tropically-inspired Caribe Suite features a cozy king bed with fluffy pillows and all-cotton linens. Highlights include an en suite kitchen, fully furnished lounge with flat-screen TV, a bubble jet bathtub/shower, and an outdoor patio area. *The Caribe Suite is the only designated ADA room* Sleeps 2
Our sweet little La Palma studio features a queen bed with fluffy pillows and cotton linens. Amenities include an ensuite kitchen and sitting area with flat-screen TV. The bathroom has a step-down shower with fluffy towels and AVEDA amenities. Sleeps 2 
***Pricing and Site Fees***
This venue will require all 6 suites be booked for a 3 night minimum on the weekends, and a 2 night minimum on weekdays. Pricing does not include taxes and cleaning fees. Subject to availability. 
Wedding Capacity: 60
Sleeps 2 guests total with all 6 suites.
Prices do not reflect taxes or cleaning fees.  Holidays and Special Event Days May Require an additional amount. Prices are Subject to Change without notice. 
***What We Like About Azul Del Mar***
Azul Del Mar is a standout among boutique hotels in Key Largo, Azul del Mar provides a slice of serenity for couples vacationing to the eco-friendly Florida Keys. Surrounded by purple orchids and swaying palms, our tropical hideaway makes it easy to unwind amid the unmatched beauty of the deep blue Florida Bay.
 The Staff at Azul Del Mar resort is great to work with and very easy going when it comes down to planning your wedding at their location.
***Contact Us To Learn More About Azul Del Mar***
Pair With an All Inclusive Package
Pair this property with one of our All Inclusive Packages
Want to Learn More About Our Wedding Venues? Contact Us to See Our Wedding Brochures
***Other Beach Resorts you May Also Like***
Dolphin Point Villas
Florida Keys Beach Resort
Largo Resort
Florida Keys Beach Resort
Rock Reef Resort
Florida Keys Beach Resort
***Other Properties You May Also Like***
Ocean Beach House
Florida Keys Beach House
The H2O Beach House
Florida Keys Beach House
Southern Diversion I
Florida Keys Beach House