From Key Largo to Key West!
All Inclusive Florida Beach Wedding Ceremony Packages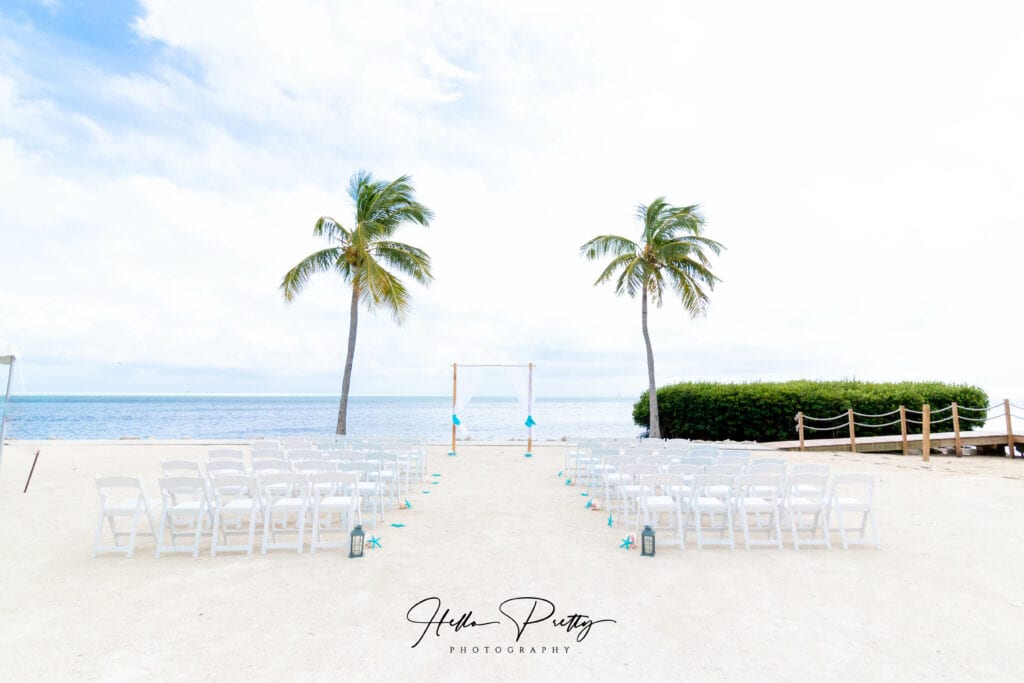 Ceremony Beach Packages. Great for 10-50 Guests. These packages are affordable and desirable. For those budgeting or wanting something simple with Beach Style! 
Flamingo Package
Affordable Ceremony Package With Chairs, Arbor, Officiant, Photography, and So much more! Starts at $1,299
Seven Mile Package
Our Most Popular Ceremony Package With Officiant, Arbor, Chairs, photography, and much more! Packages Starting at $1,499
Driftwood Package
Our Most Luxurious and Upgraded Ceremony Package. Comes Included with Chiavari Charis, Arbor, Officiant, Photography, Flowers, and so much more! Prices starting at $1,699.
Great Wedding Venues to Pair with these Packages
Sombrero Beach
Located in Marathon
Smathers Beach
Located in Key West
Annes Beach
Located in Islamorada
You May Also Like Ceremony & Reception Packages
Cardsound Package
Starts at $2,199
Alligator Reef Package
Starts at $2,299
Everglades Package
Starts at $4,199
For More Affordable Options, Check Out Our Elopements Packages
Sunshine Package
Price is $299
Mangrove Package
Price is $699
High Tide Package
Price is $899
Book a Ceremony Package
To Learn More or to Book a Ceremony Package
Pair with Our Decor Packages
Enhanced Decor
Starts at $13 Per Person
Unique Decor
Starts at $18 Per Person
Ultimate Decor
Starts at $29 Per Person
Pair with our Catering Packages
Buffet Packages
Starts at $45 Per Person
Station Packages
Starts at $55 Per Person
Plated Packages
Starts at $85 Per Person