25 Person Minimum. Taxes, Gratuity, and Setup is not included.  This Package goes great when reserved in conjunction with our Wedding Venues. Pricing is based on availability and subject to change.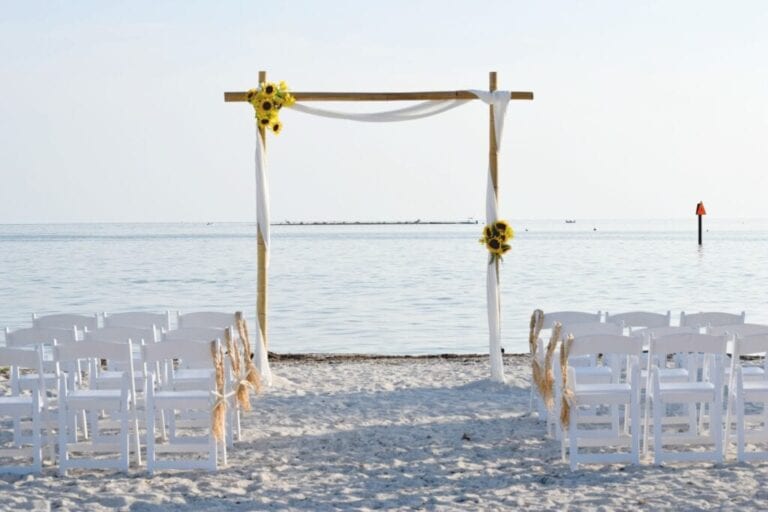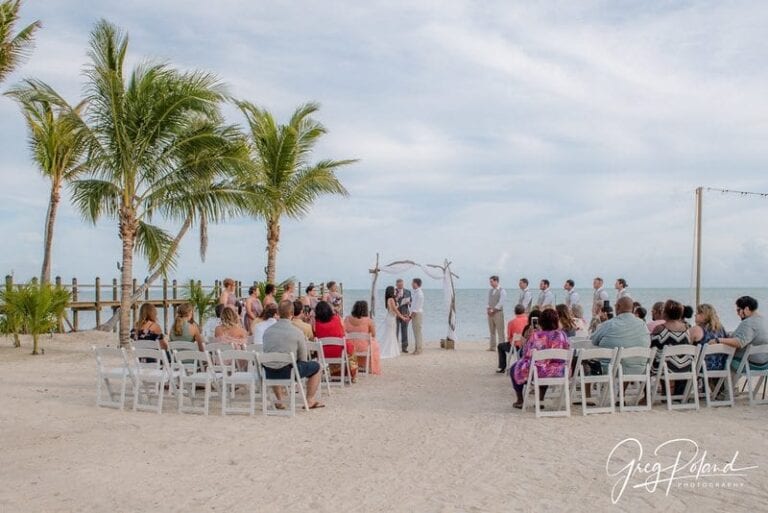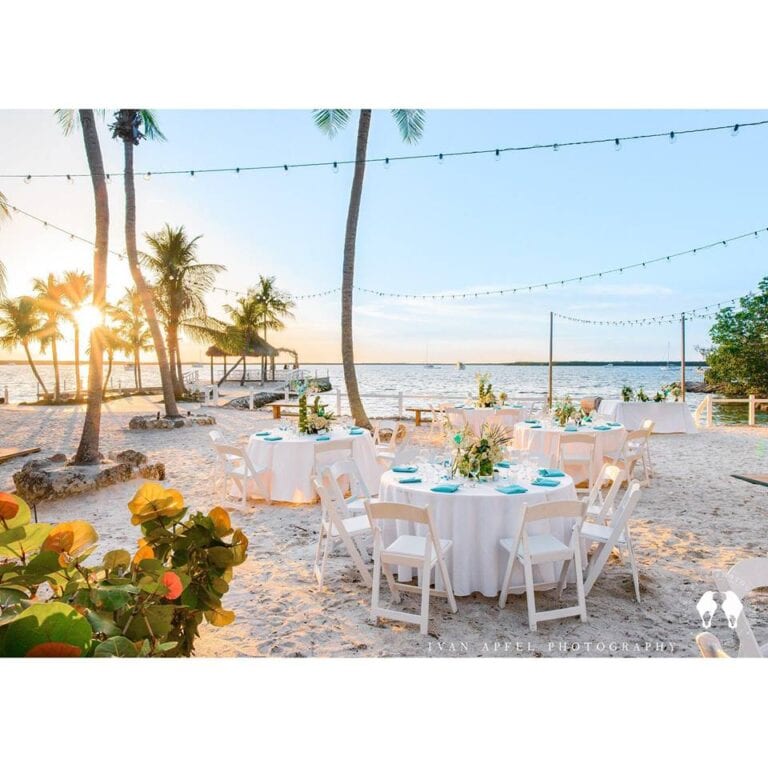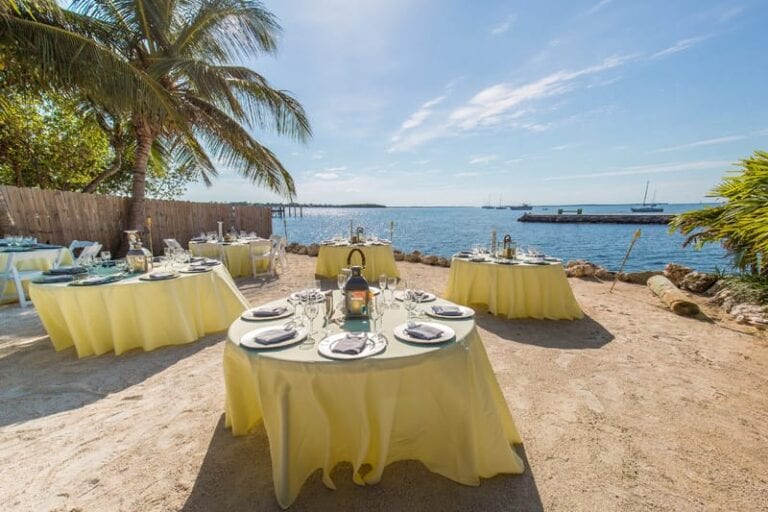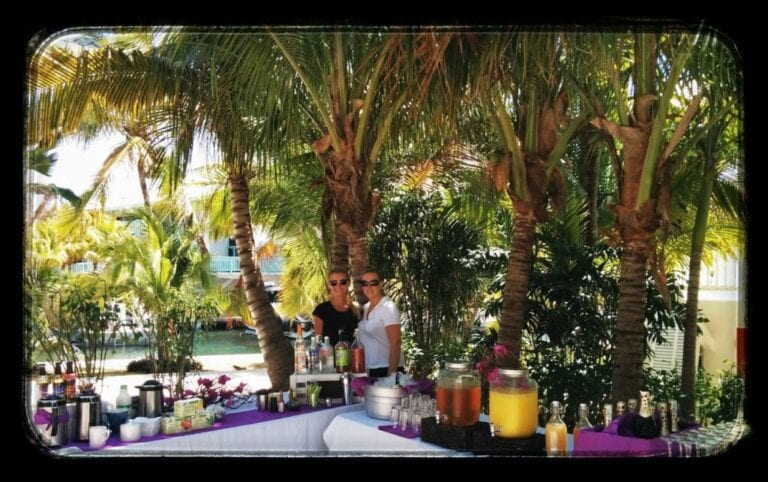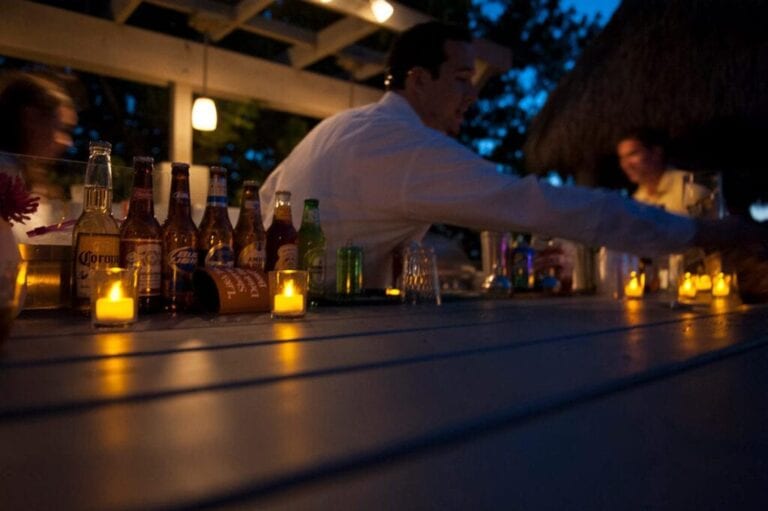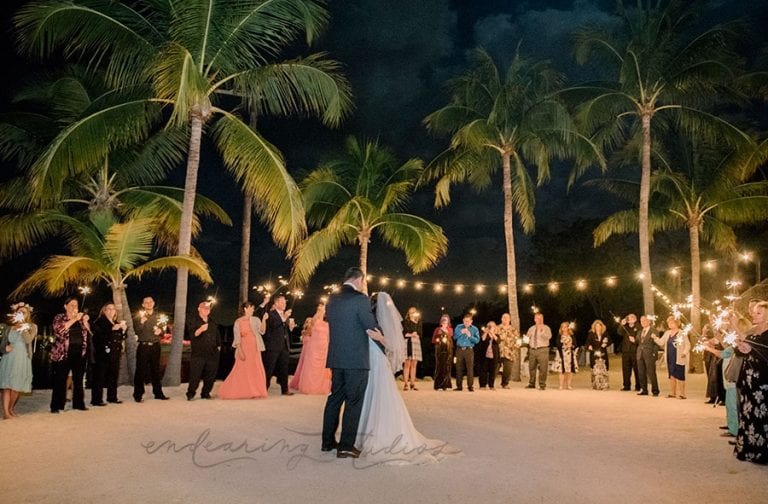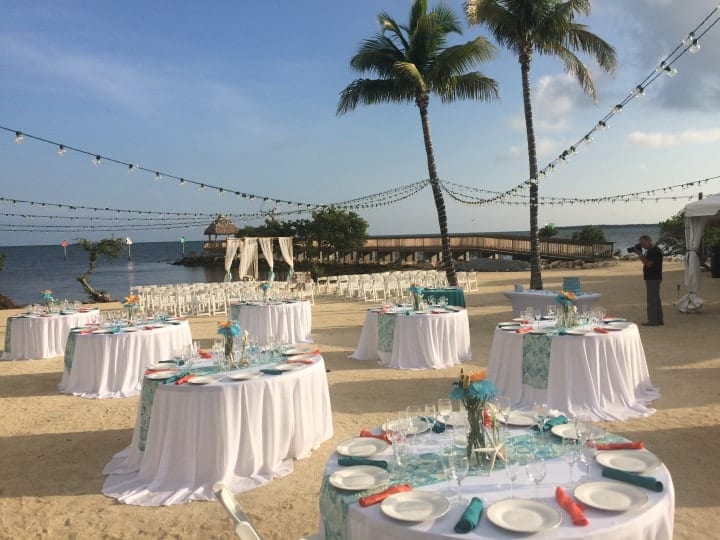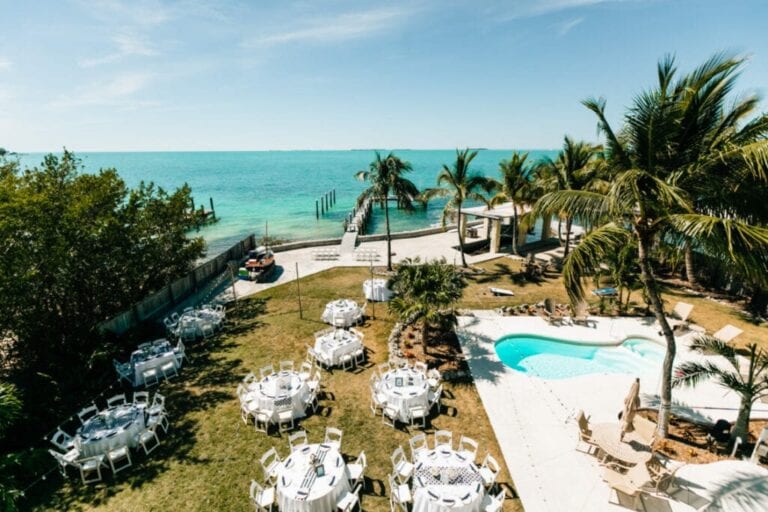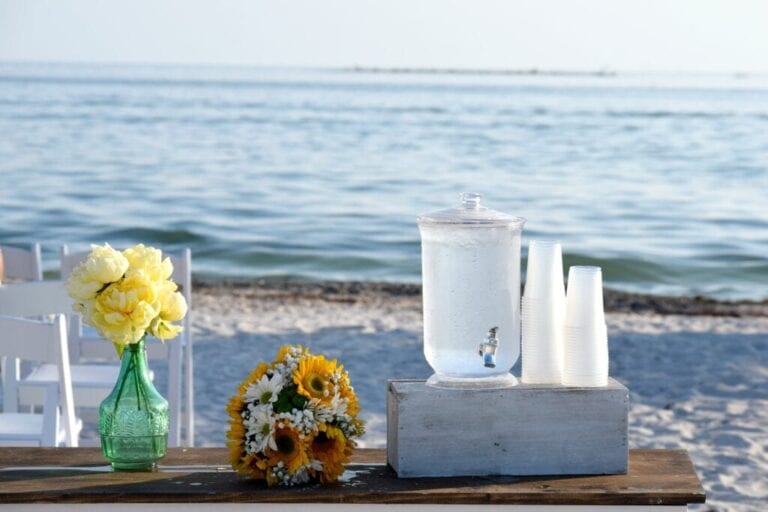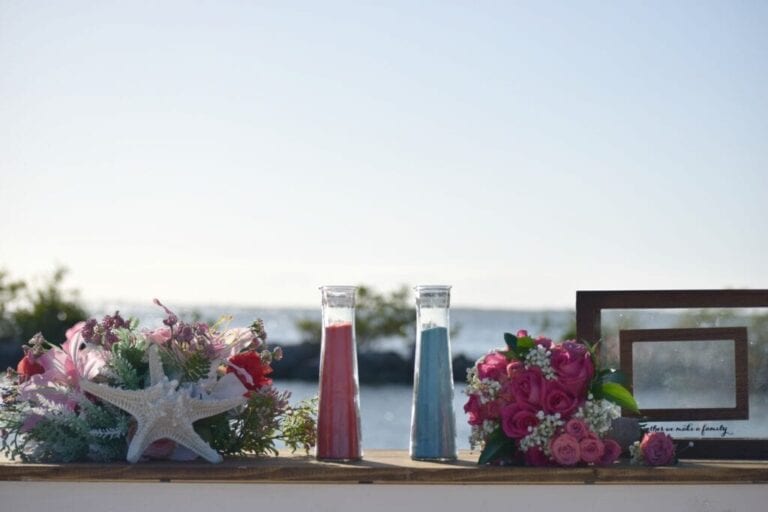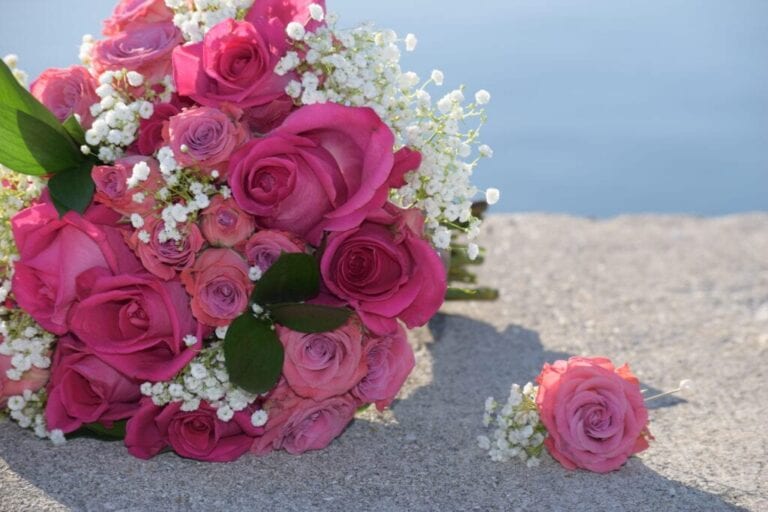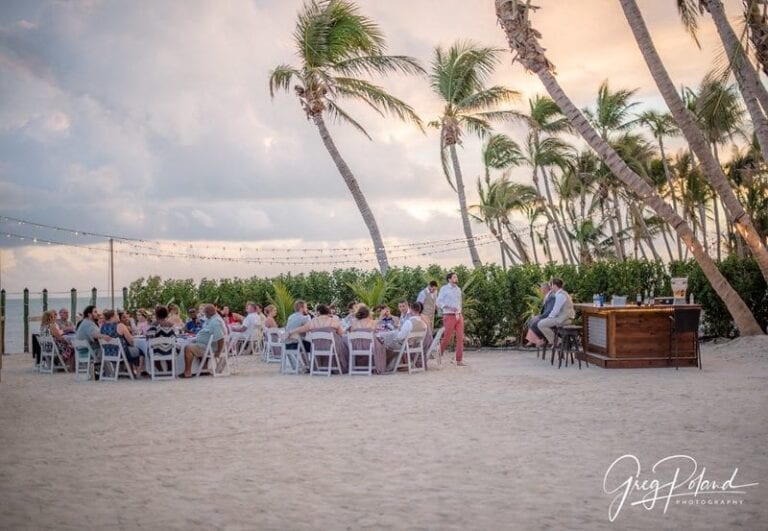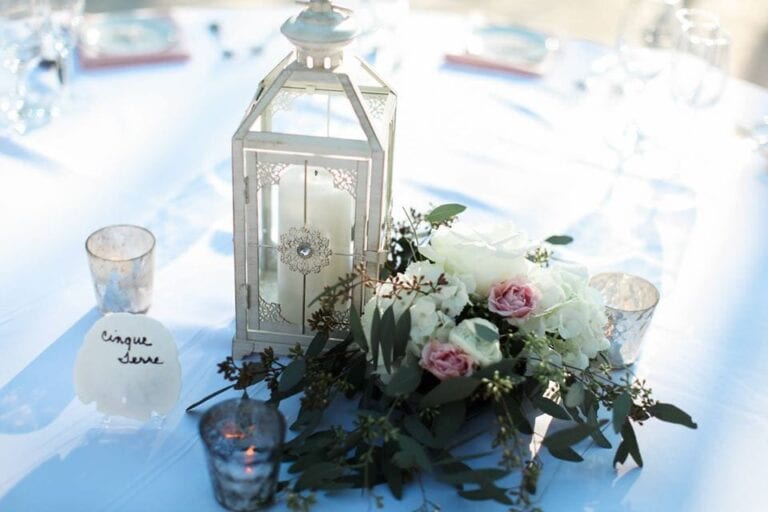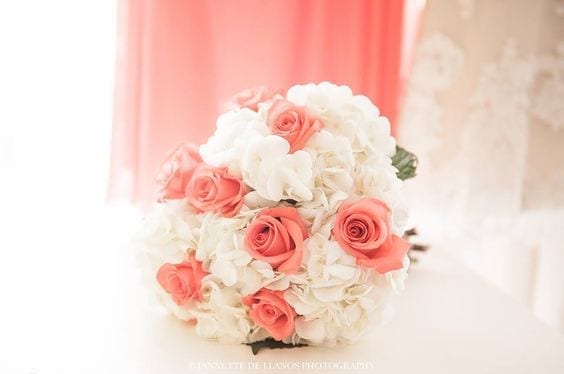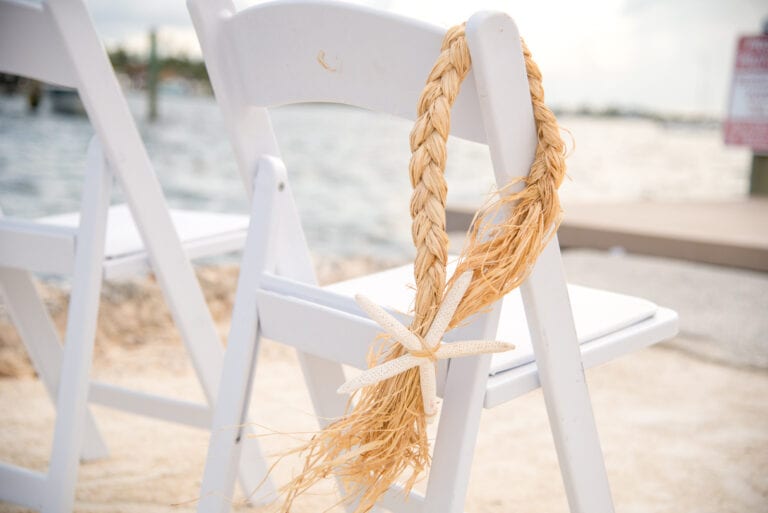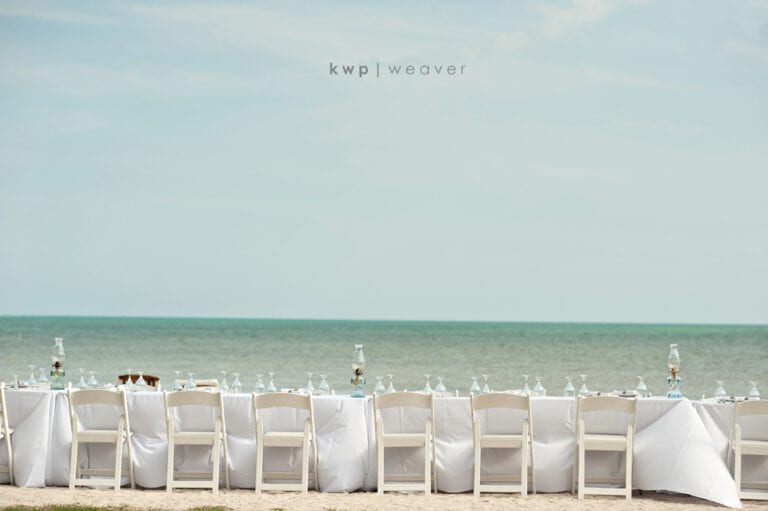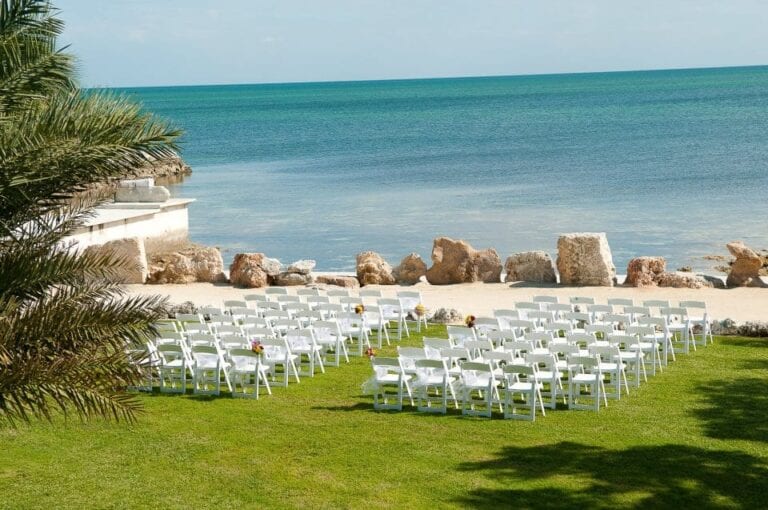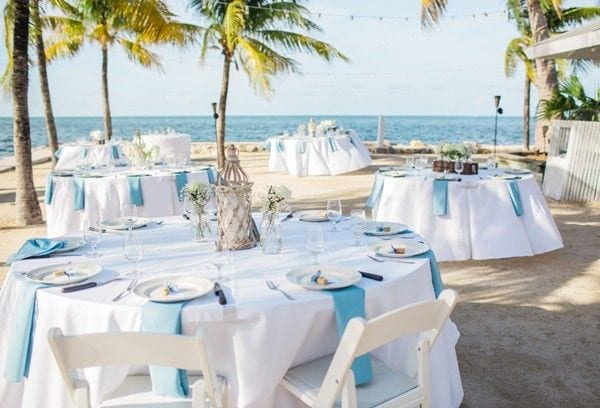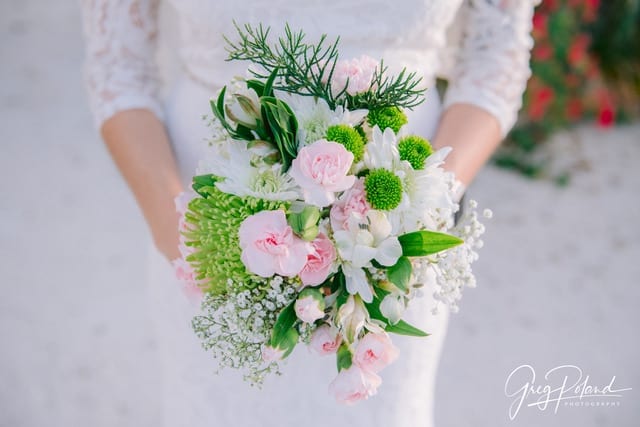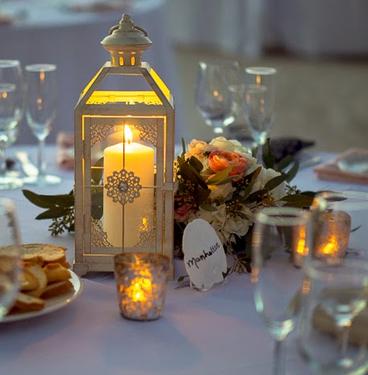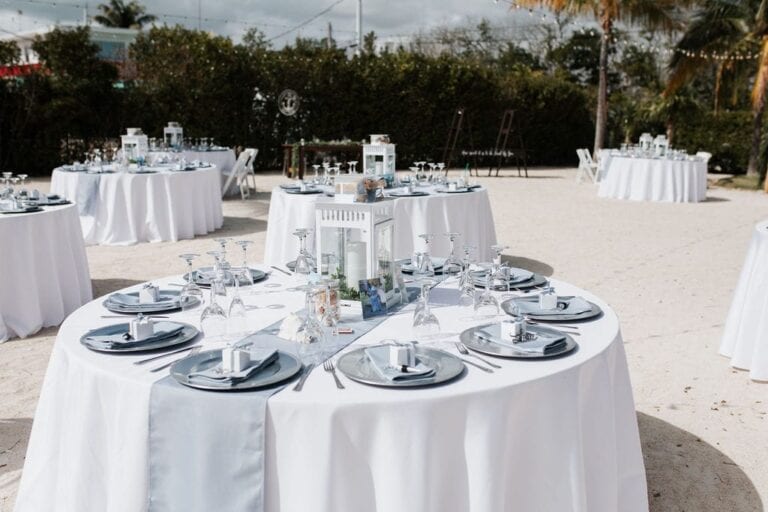 All Inclusive Florida Beach Wedding Package
Have your Ceremony and Reception With an Unbelievable View!
Wedding Officiant
Two Post Bamboo Arbor
White Linen Draping for Arbor
White Padded Chairs for Ceremony
Bamboo Aisle Runner
Ceremony Aisle Decor (Starfish or Lanterns)
Sand Ceremony Kit With Farmhouse Table
Water Station on Farmhouse table for Guest Arrival 
Bridal Bouquet (Seasonal Flowers)
Grooms Boutonniere
White padded chairs 
72″ Round Dinner Tables
Table Linens (Your Choice in Color)
Bride & Groom Table with Linen
Dinner Napkins (Your Choice in Color)
Lantern Table Centerpieces (Multiple Selections)
Dinner Plates
Knives
Dinner Forks
Dessert Plates
Dessert Forks
Water Glasses
Catering Package Included
Appetizers (Select Two)
Select Any Two Appetizers from Chips and Salsa Bar, Conch Fritters, Mini Beef Empanadas, Tropical Fruit Display, Coconut Shrimp with Mango Chutney, Bruschetta, and Tuna Wontons.
Buffet Style Reception
Mojo Marinated boneless chicken breast with Wild Rice and Mashed Potatoes and our Pasta Selection with both Alfredo Sauce and Traditional Mariana Sauce. Includes Salad and Dinner Rolls. Buffet Tables for set up with linens and Decor to match your style.
Basic Bar Package
Wooden Bar and Bar Back Table.   Bar decor to match your style. Coke, Diet Coke, Sprite, Ginger ale, Club Soda, and Tonic Water.  Ice and Coolers.  Cocktail Napkins and Paper Straws.  Acrylic Rocks & Wine Glasses
Pricing For Cardsound Package
Contact us for a Customized Price Quote
Other Great Packages You Might Enjoy!
Alligator Reef Package
Starts at $2,999
Everglades Package
Starts at $4,199
Ceremony Packages
Prices Start at $1,299
Great Beach Wedding Venues To Pair with this Package
Learn More About the Cardsound Package
For specific Quotes based on your guest amount or to see a quote paired with a venue, feel free to contact us!