All Inclusive Florida Beach Wedding Package
25 Person Minimum. Staffing, Taxes, Gratuity, and Setup/Breakdown is not included.  This Package does not include Venue. We have amazing Wedding Venues  to choose from. Pricing is based on availability and subject to change.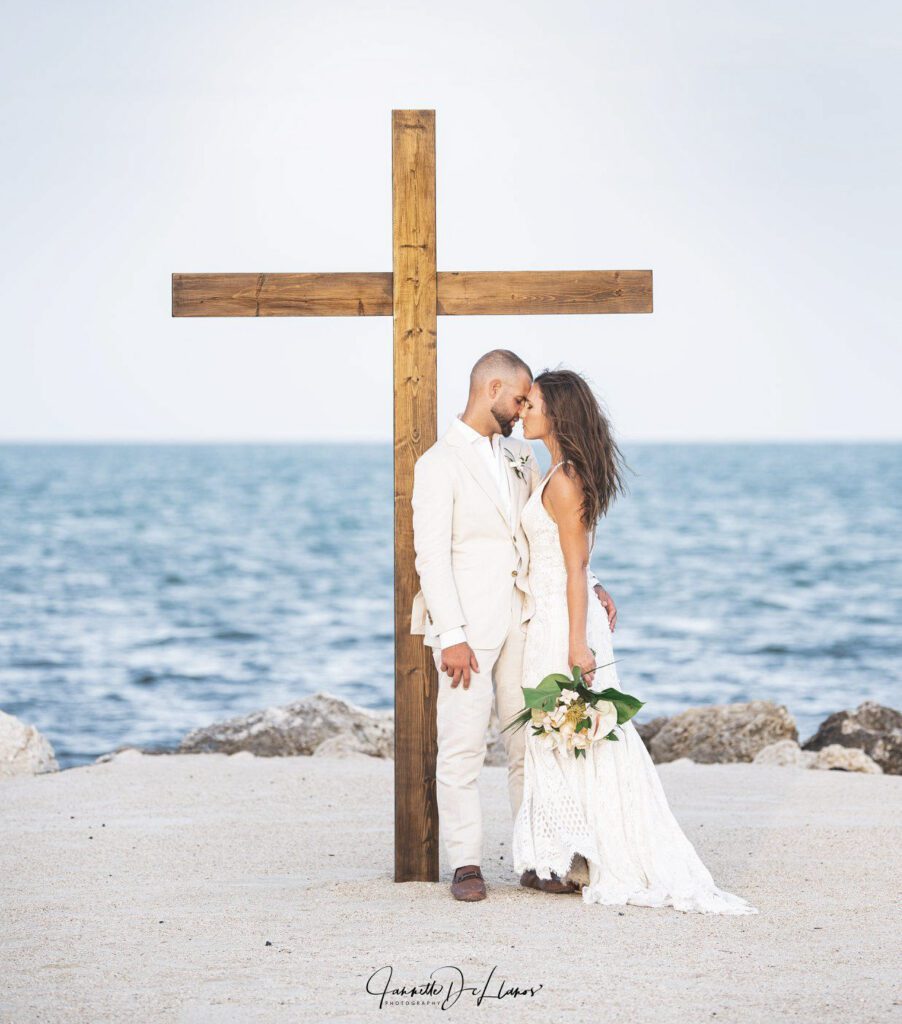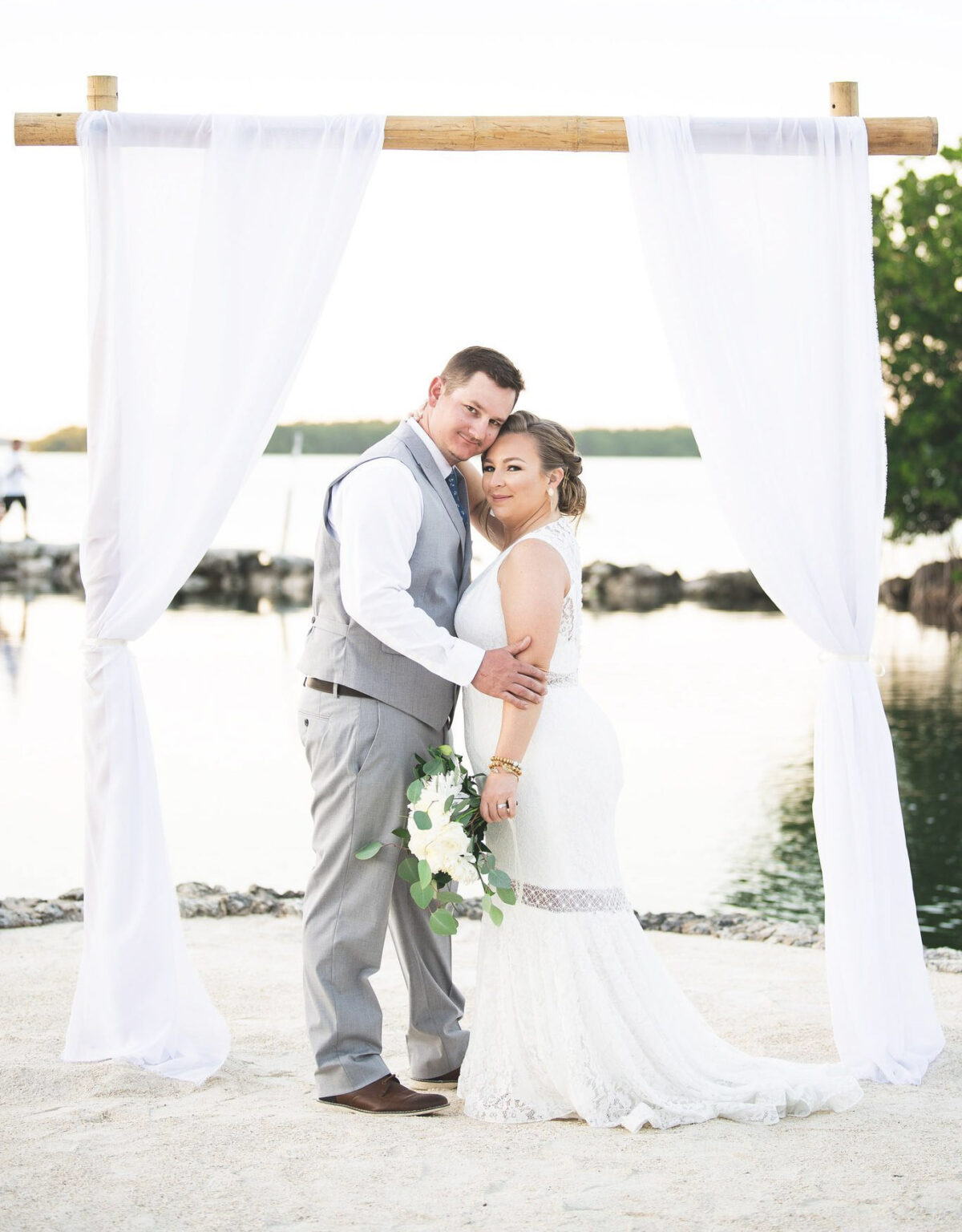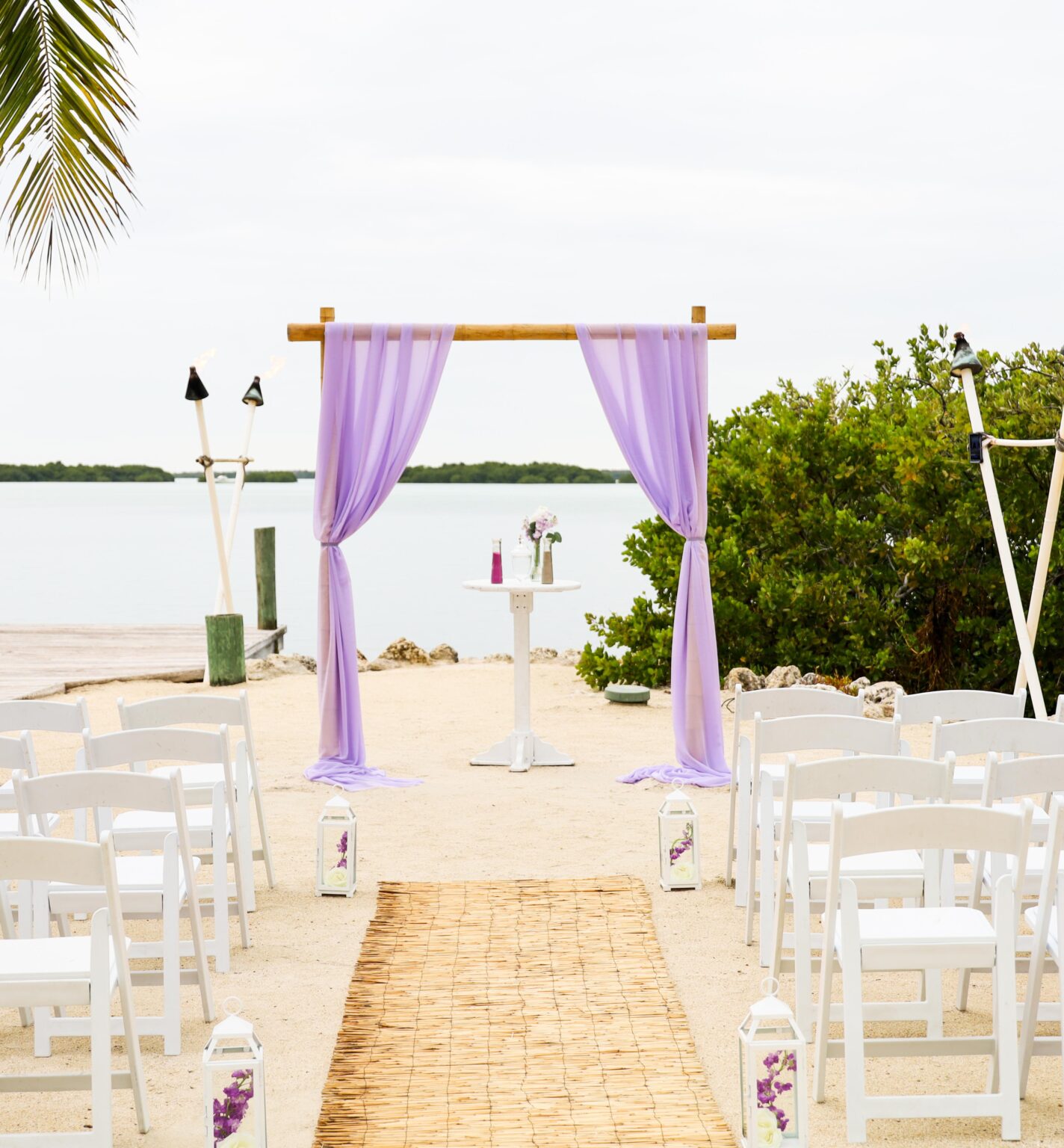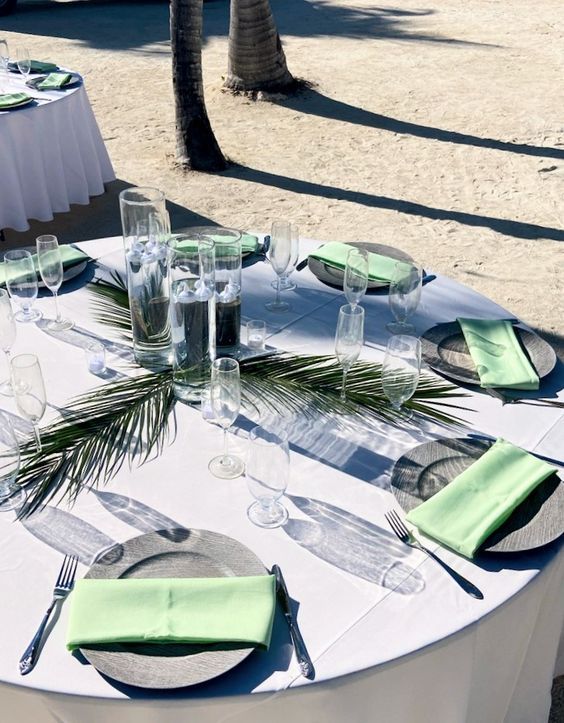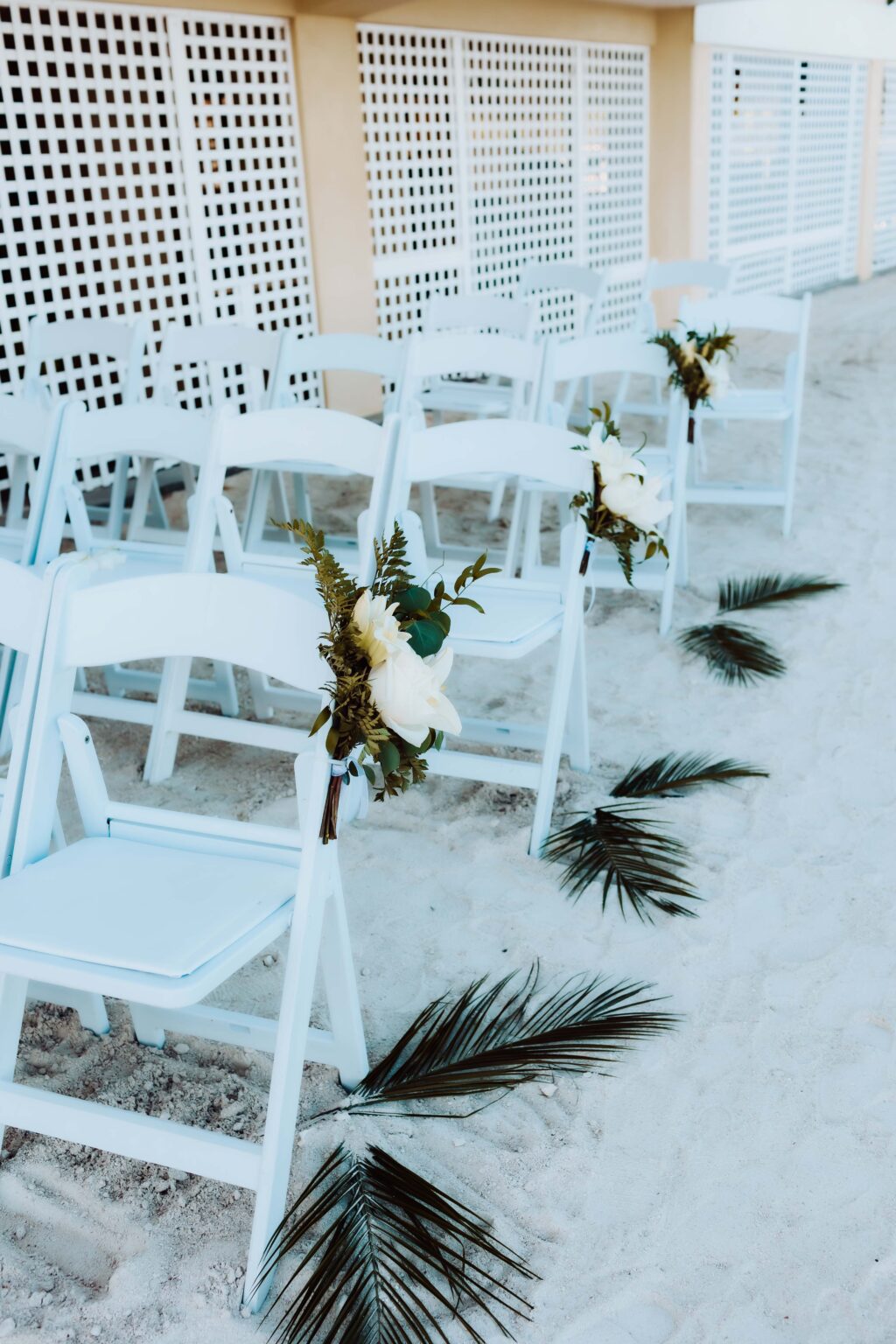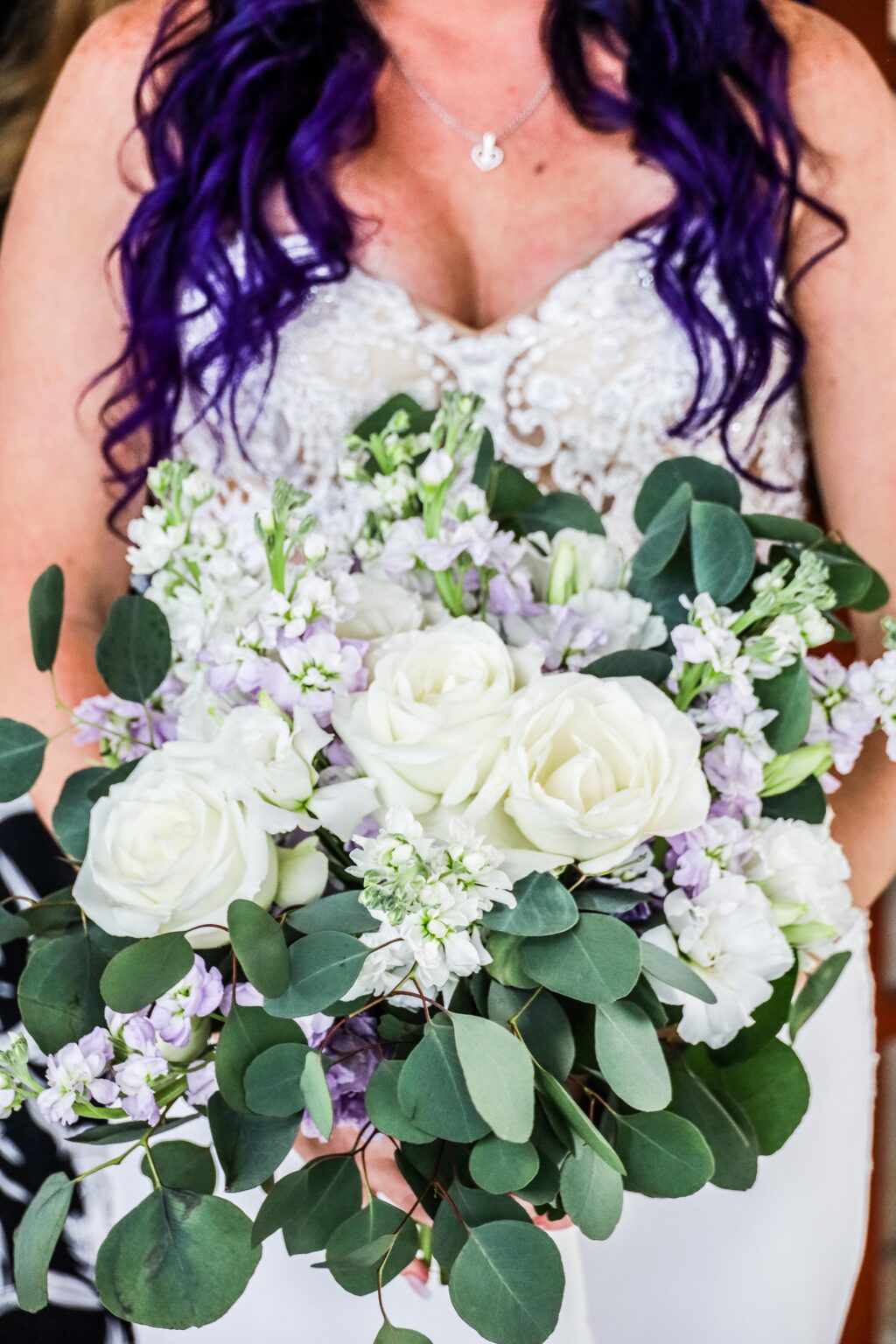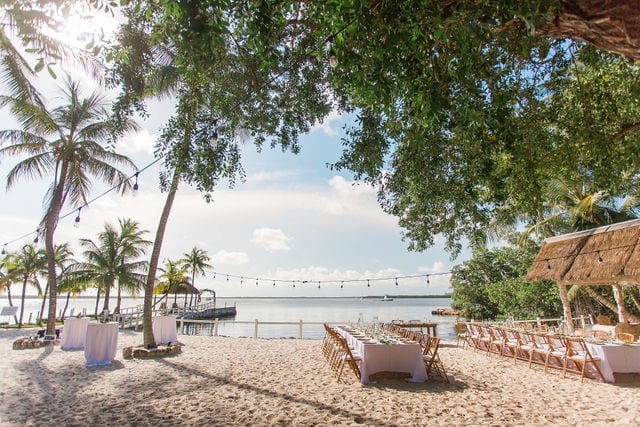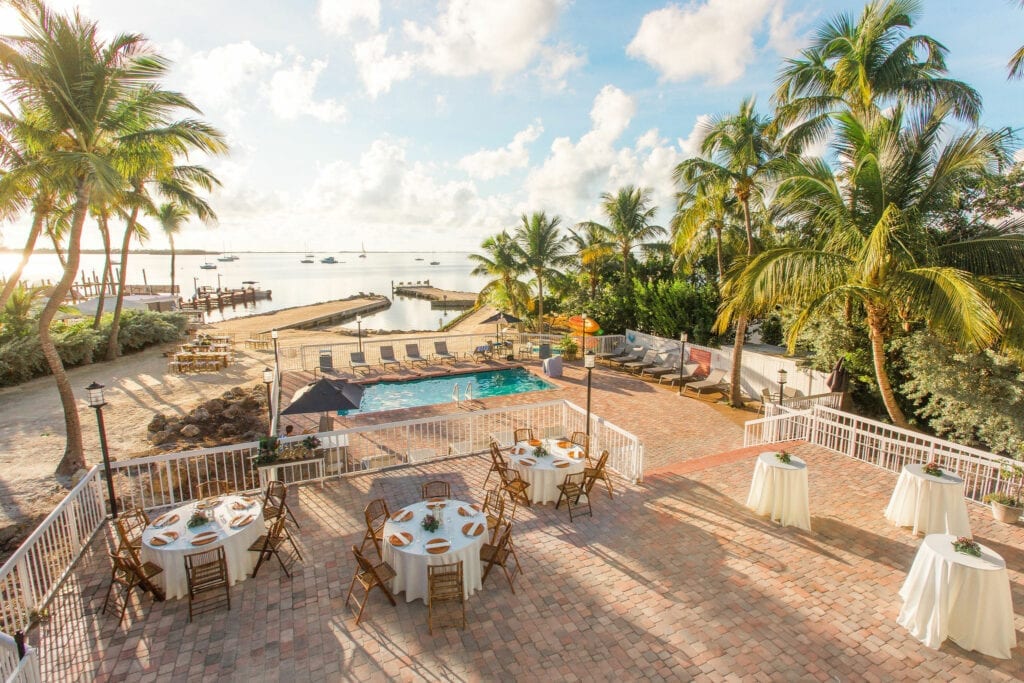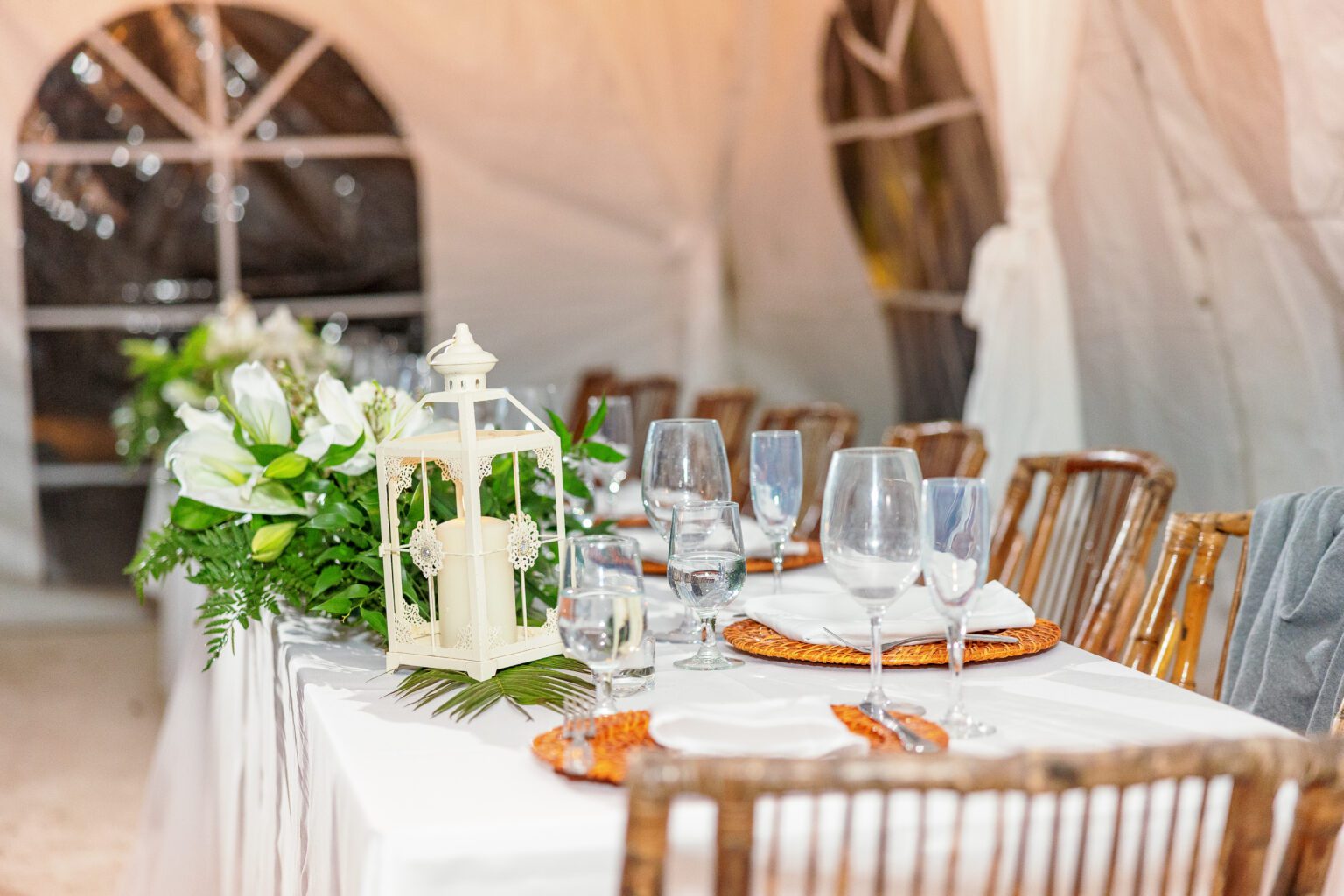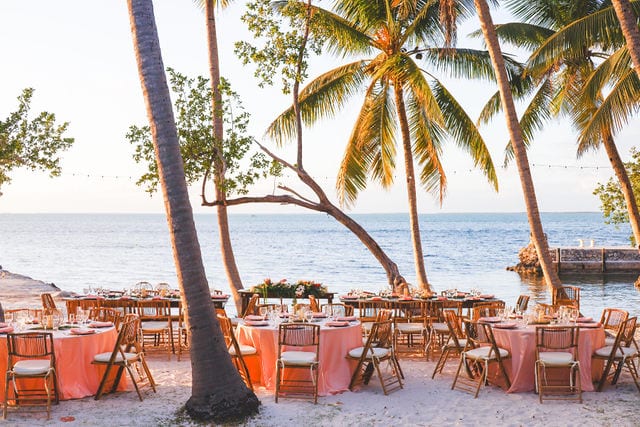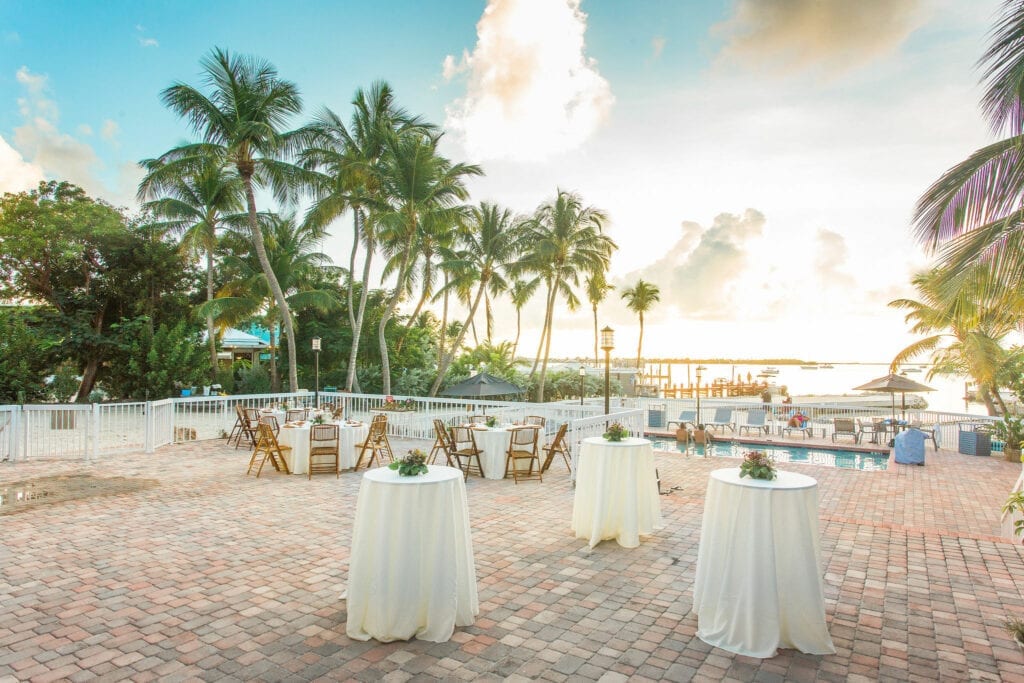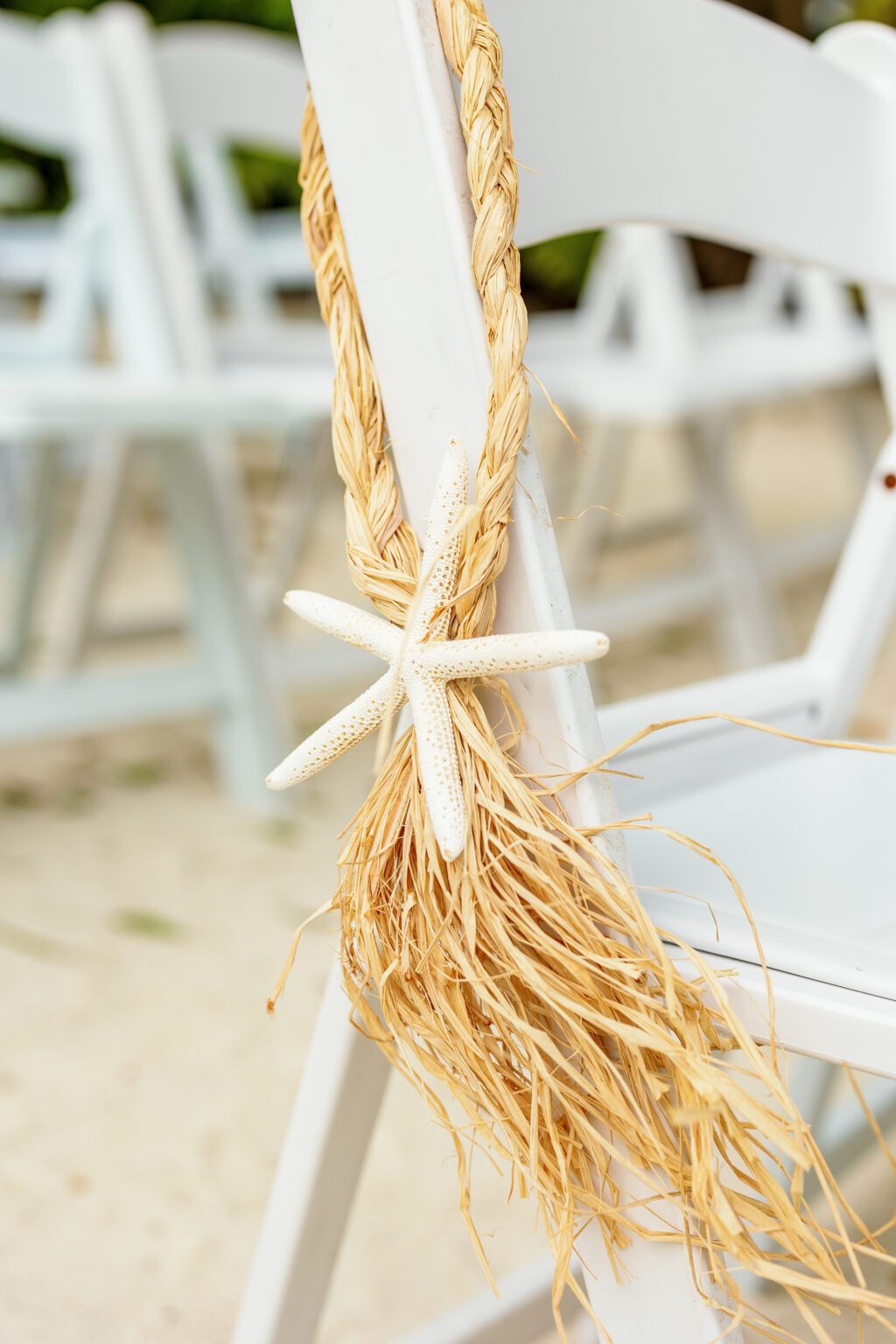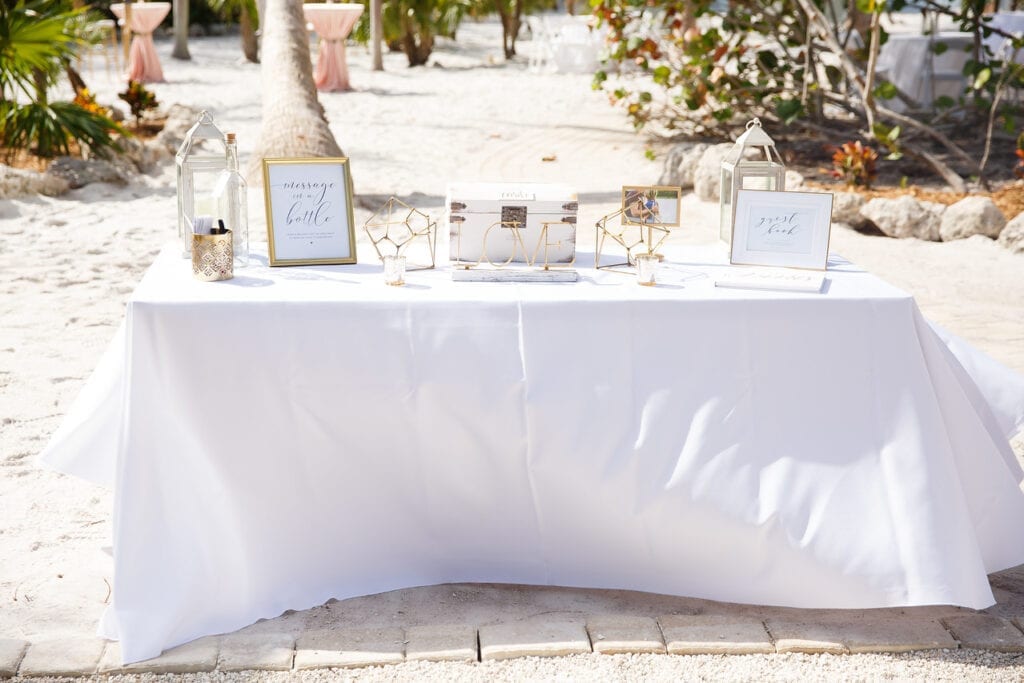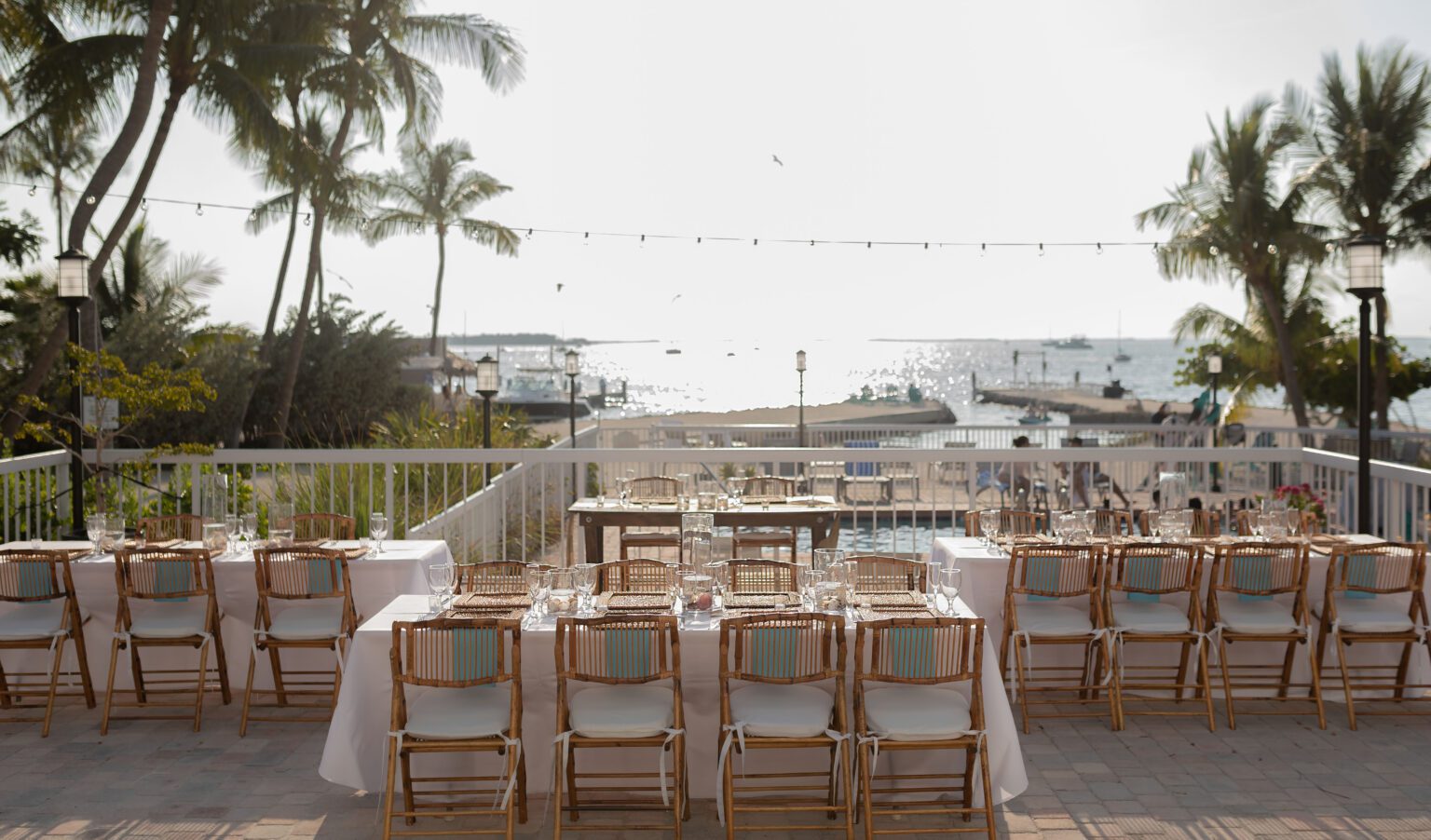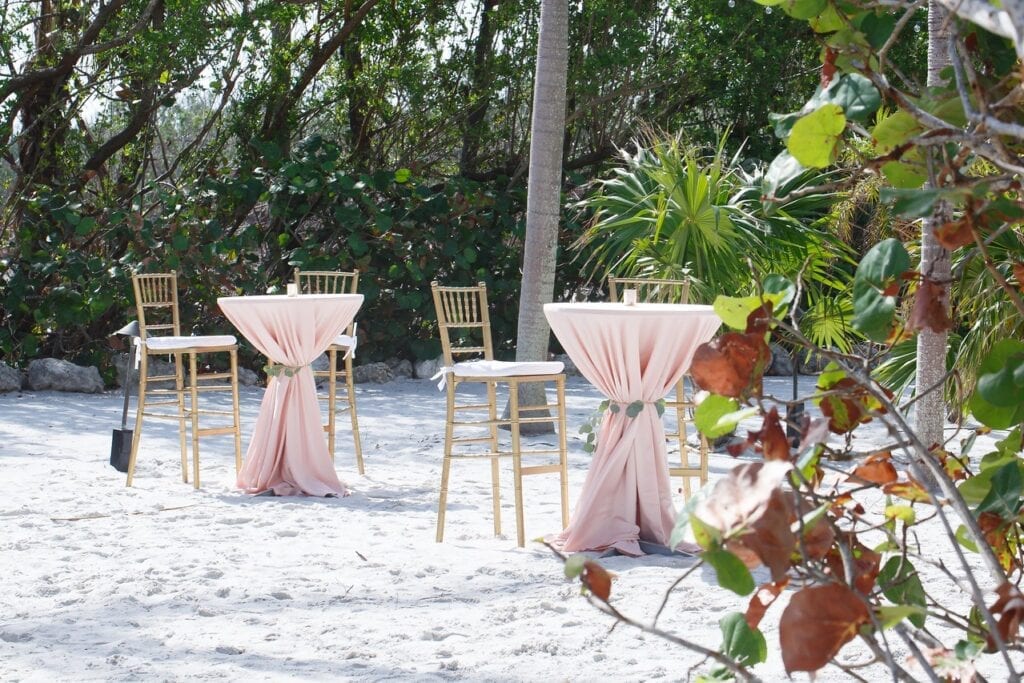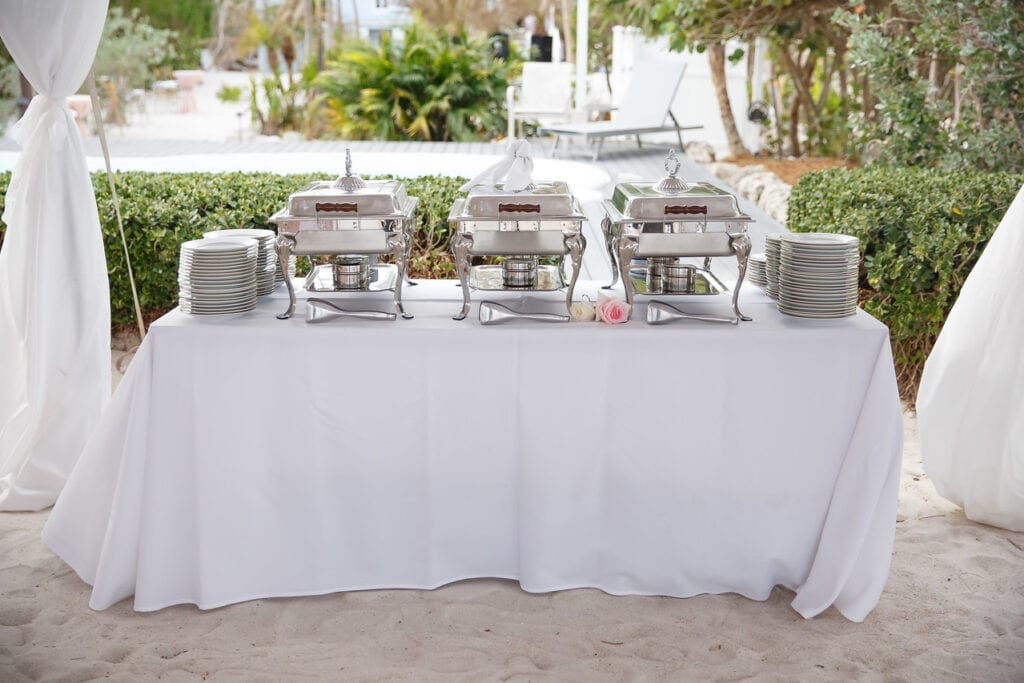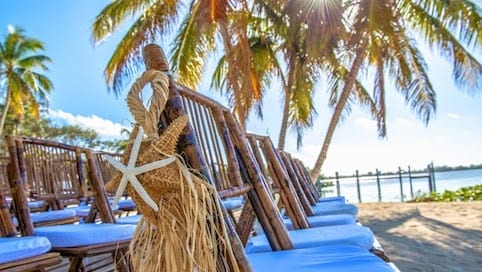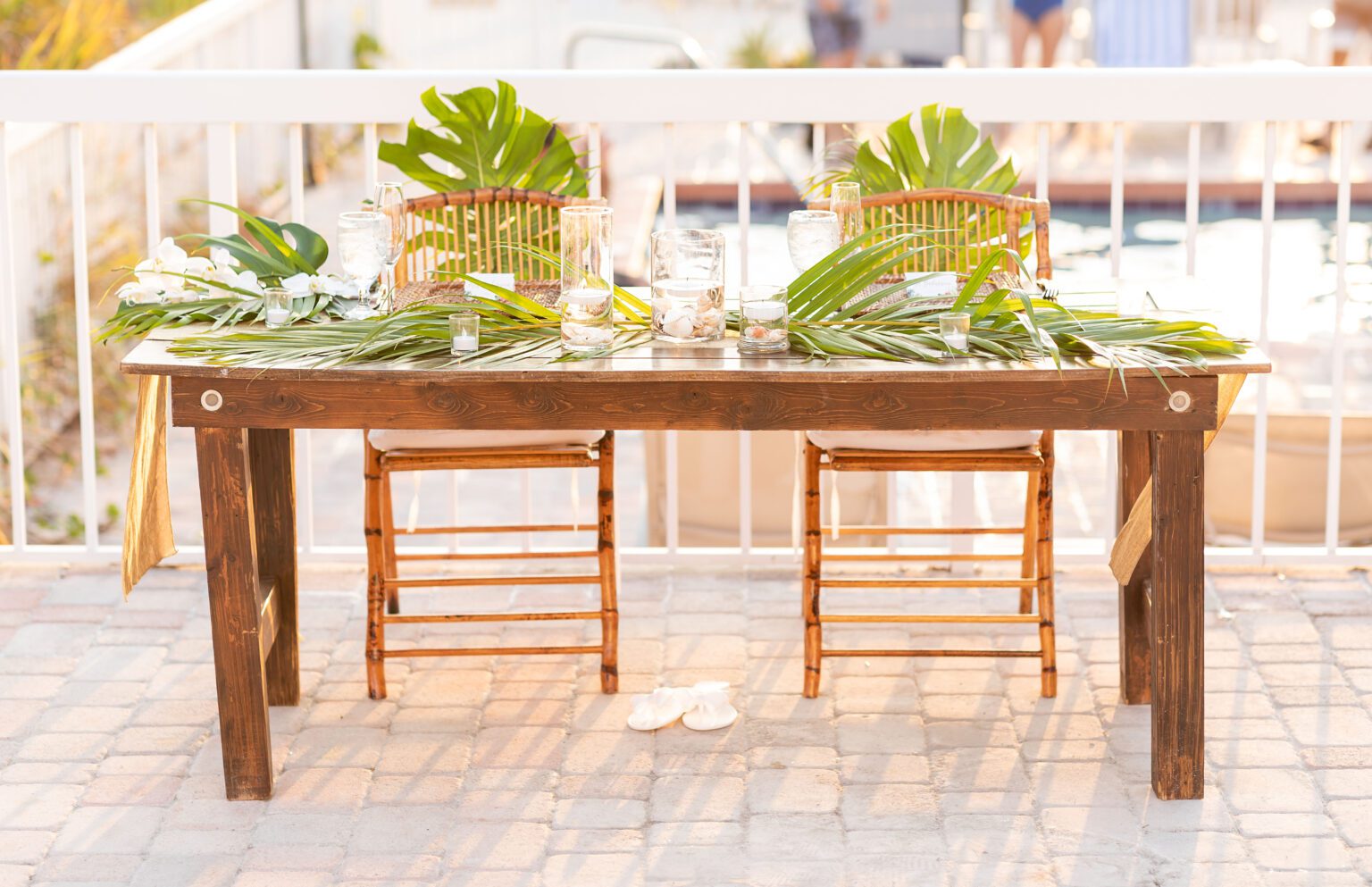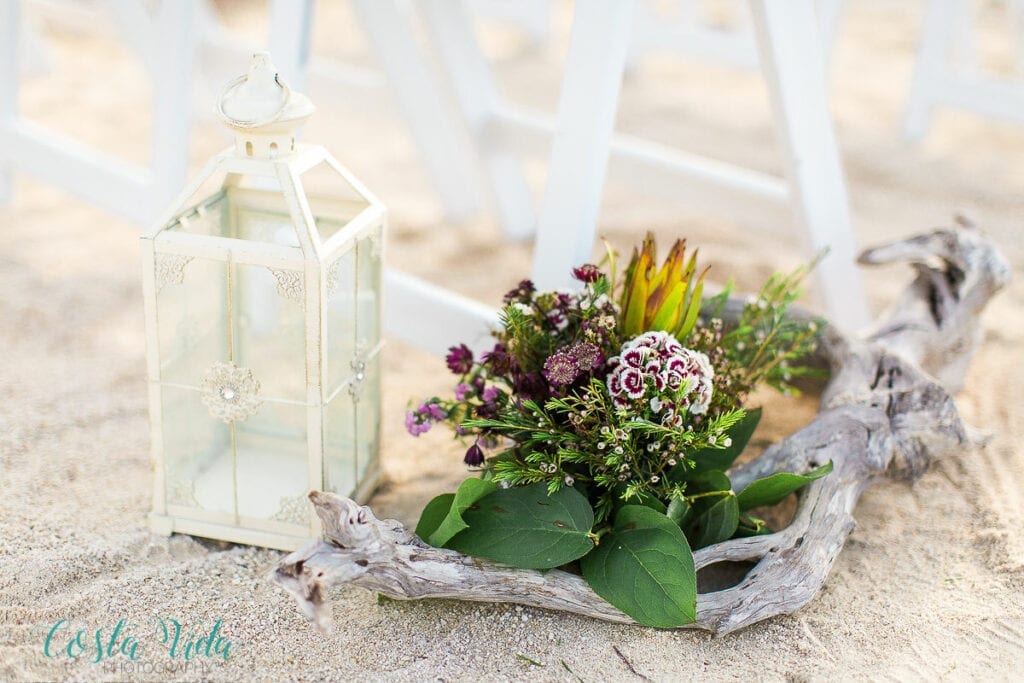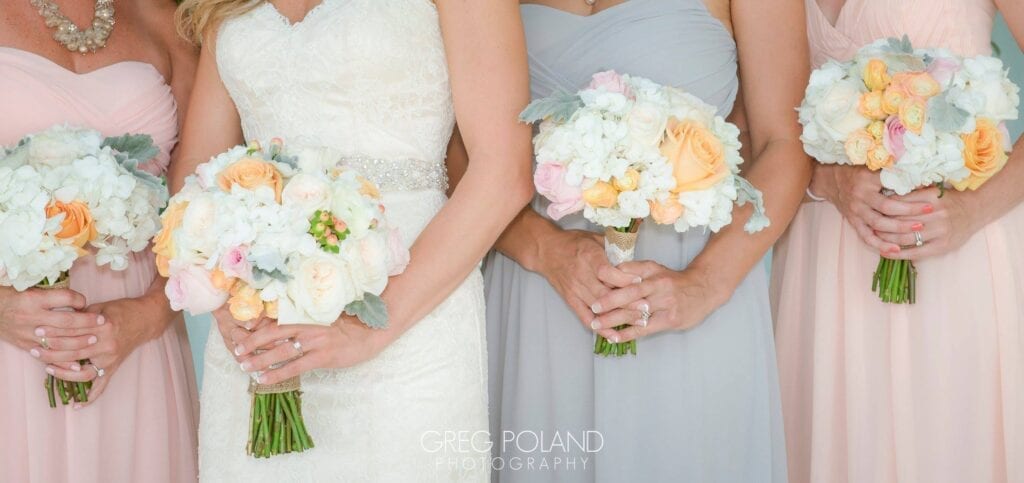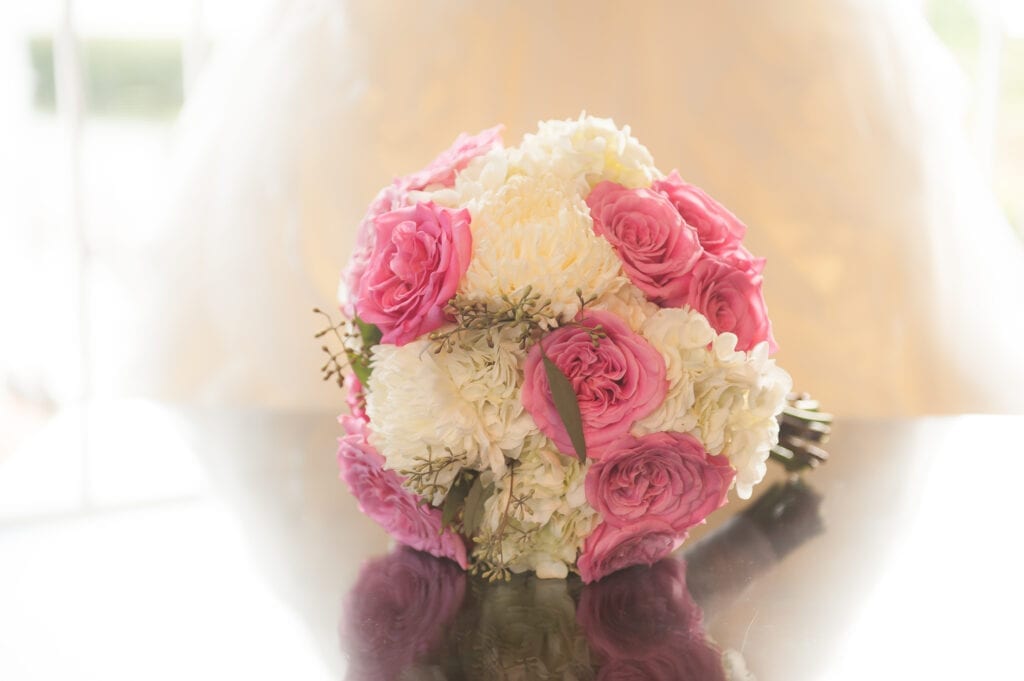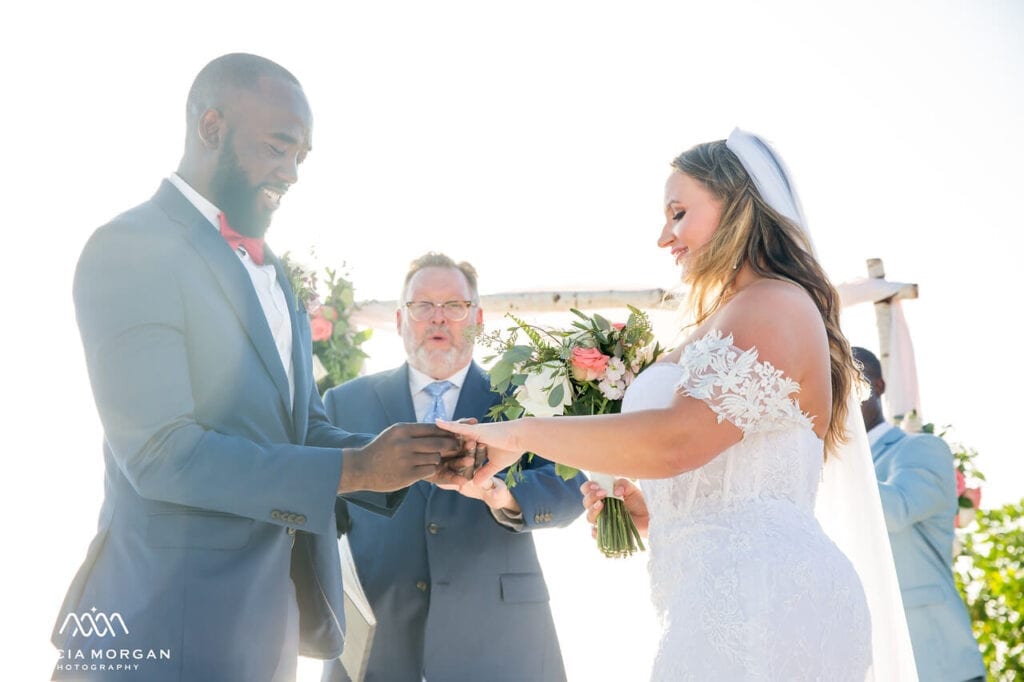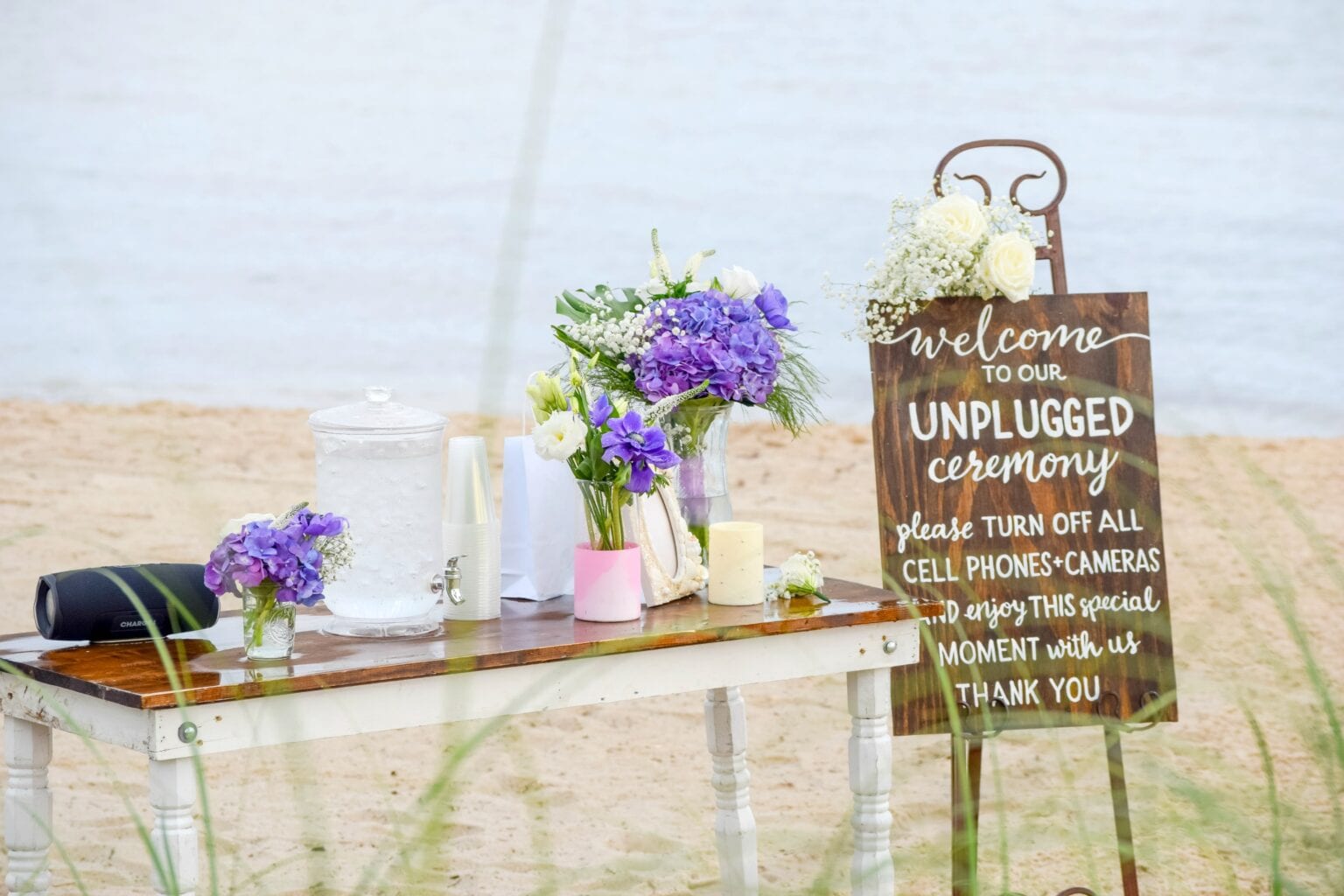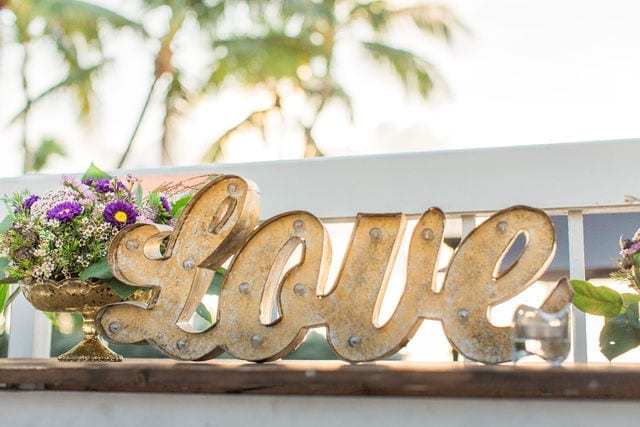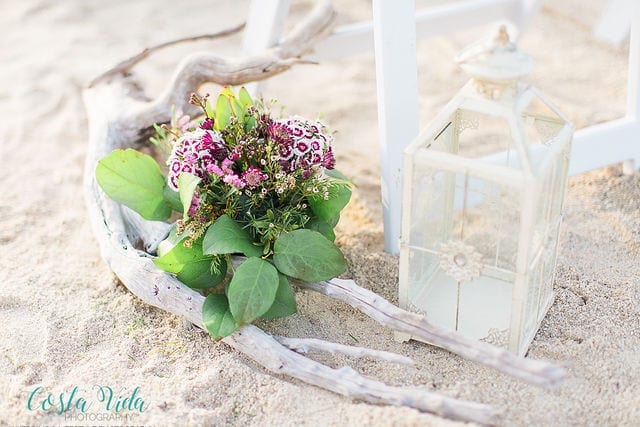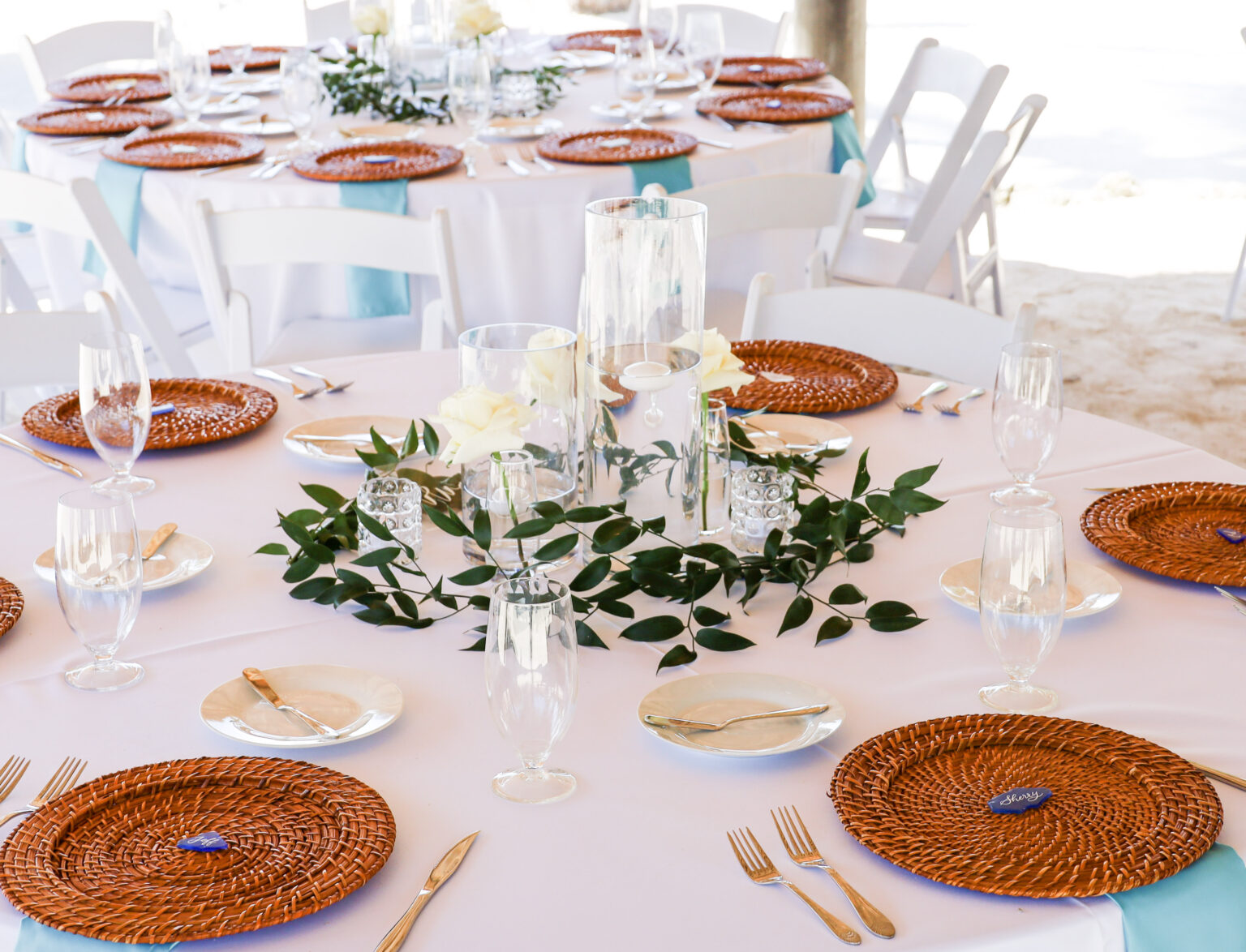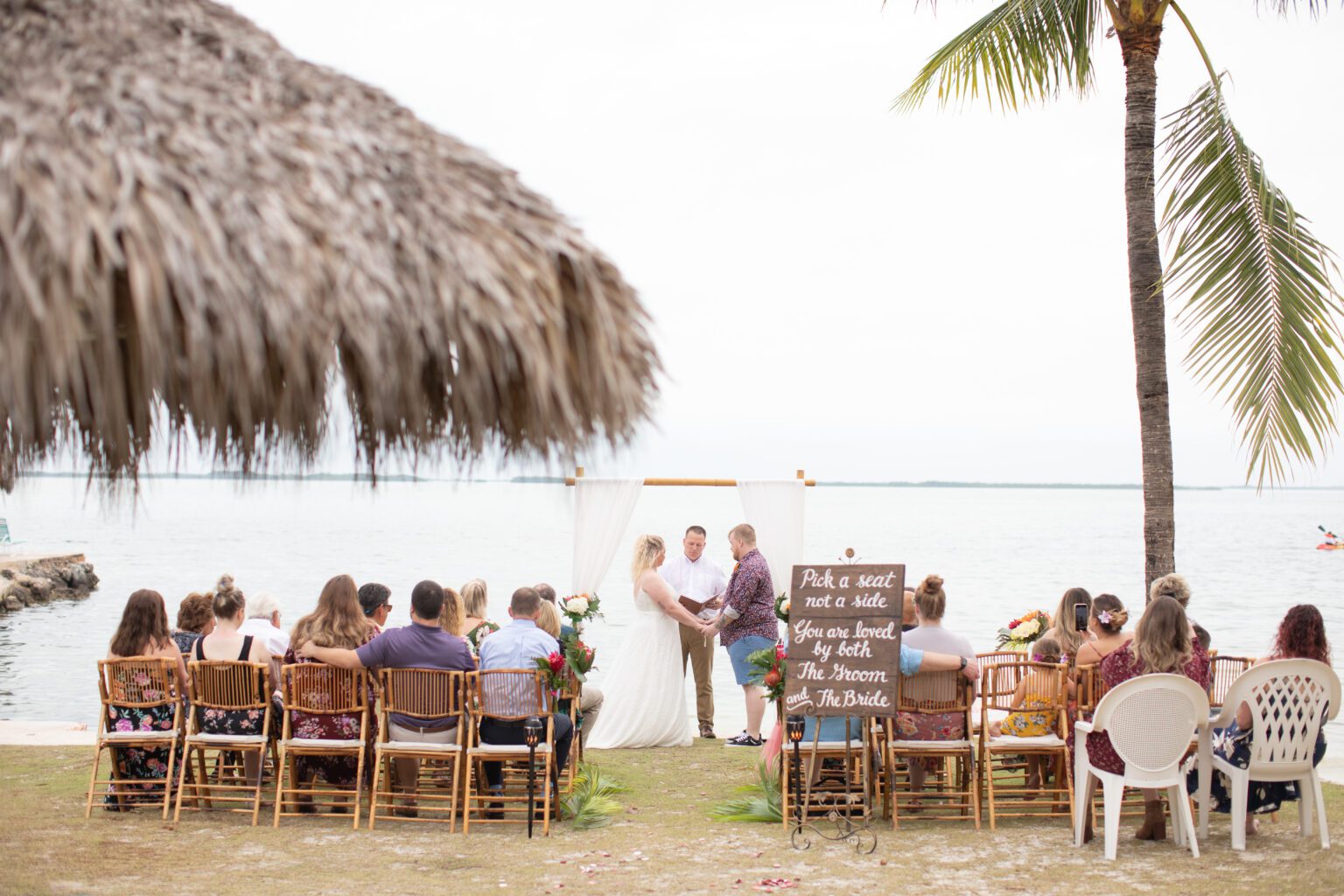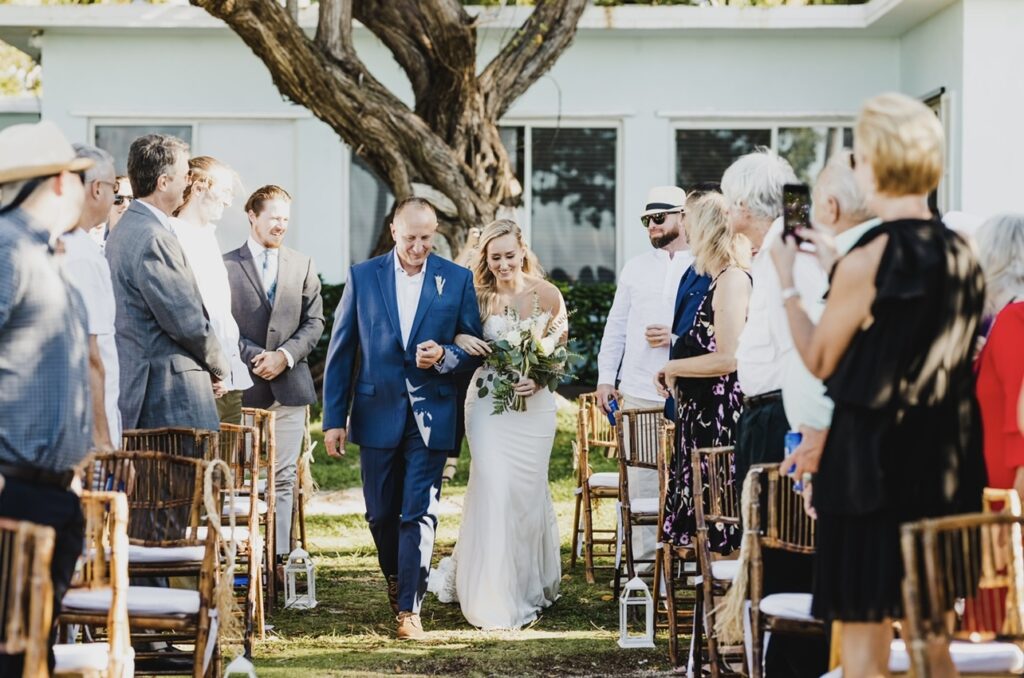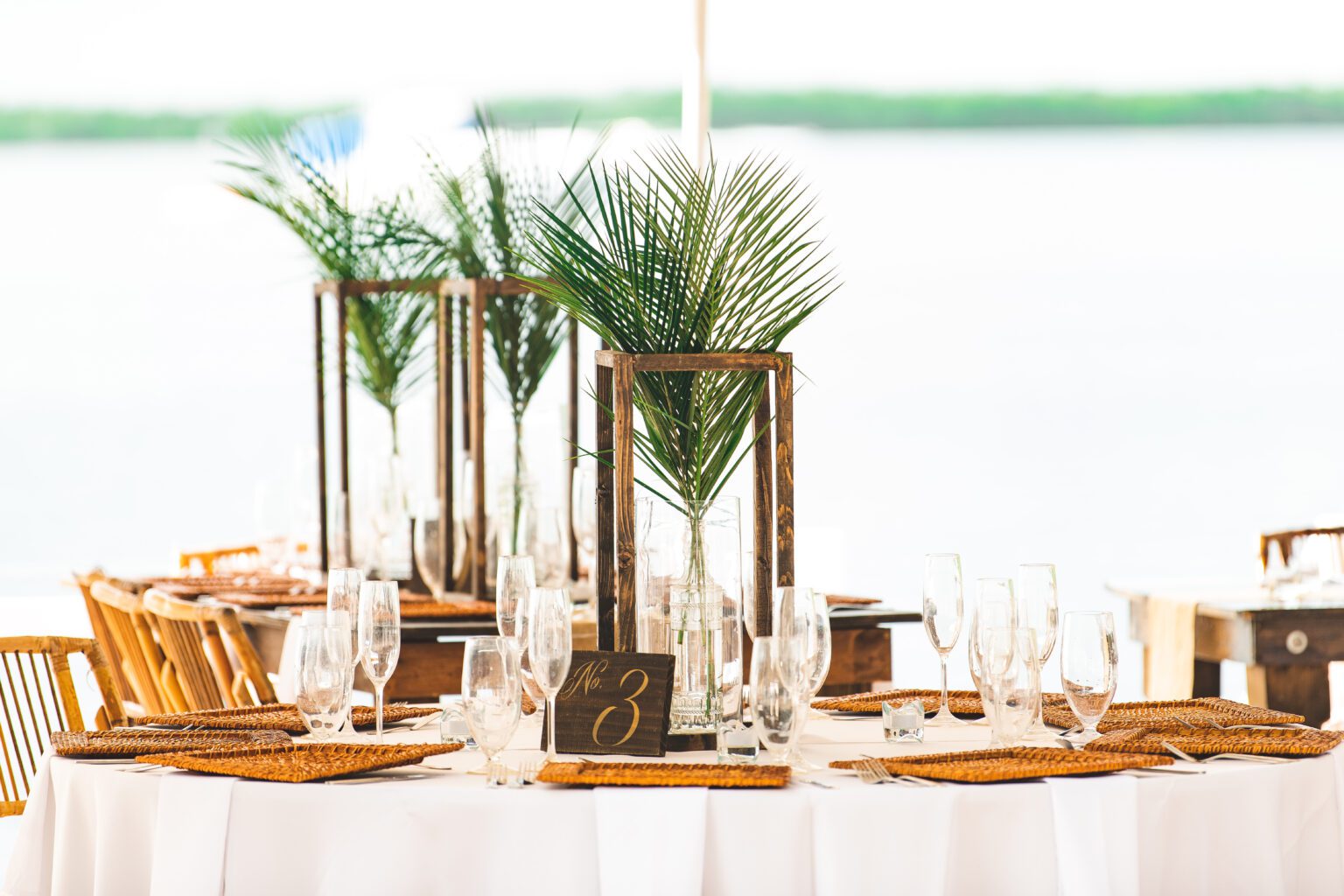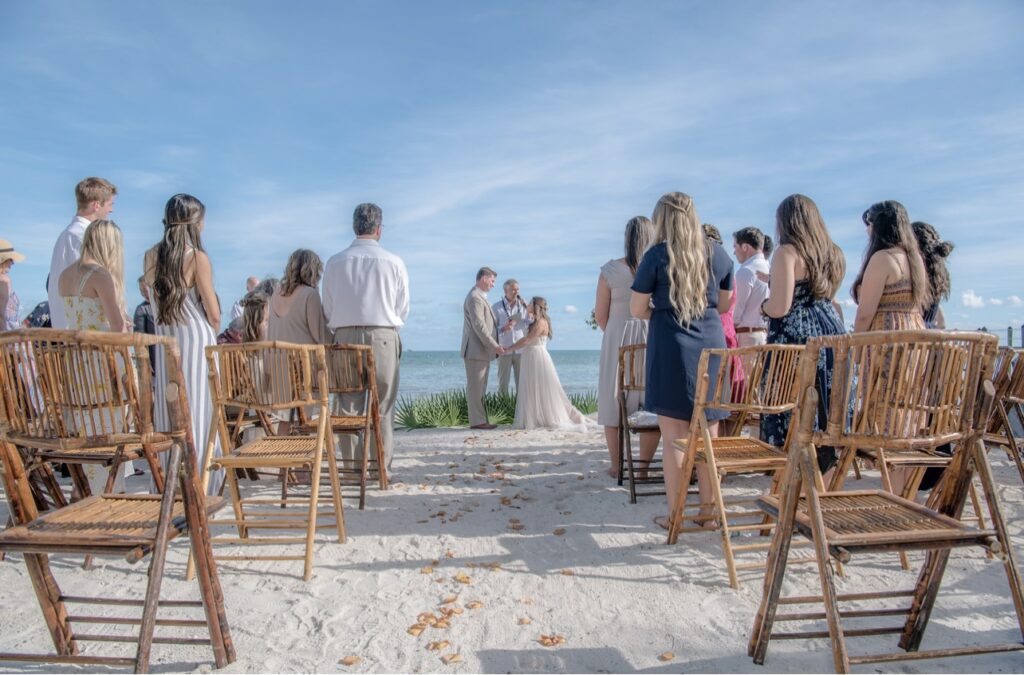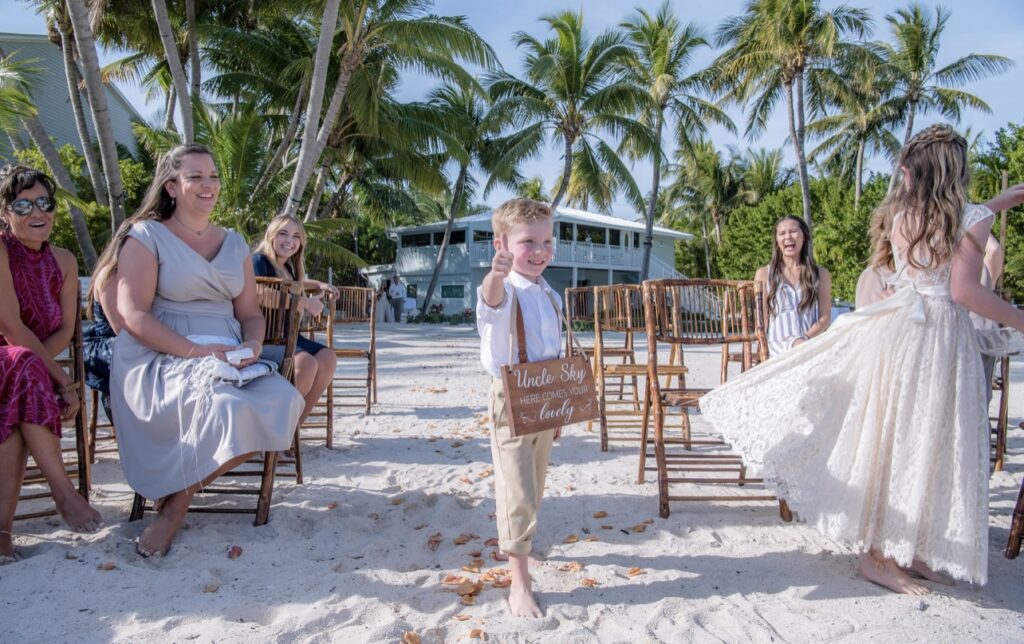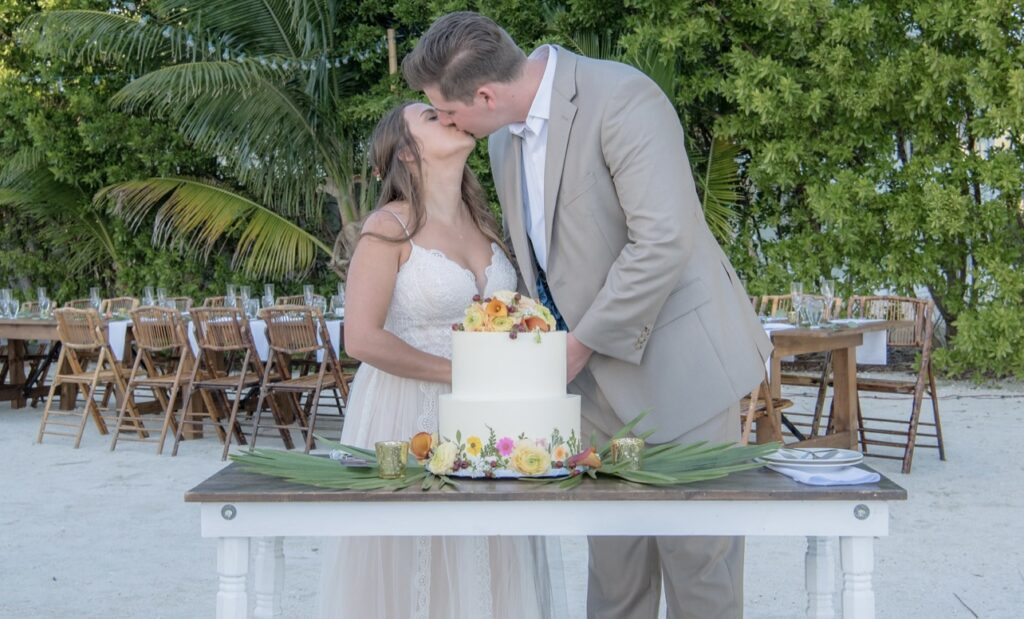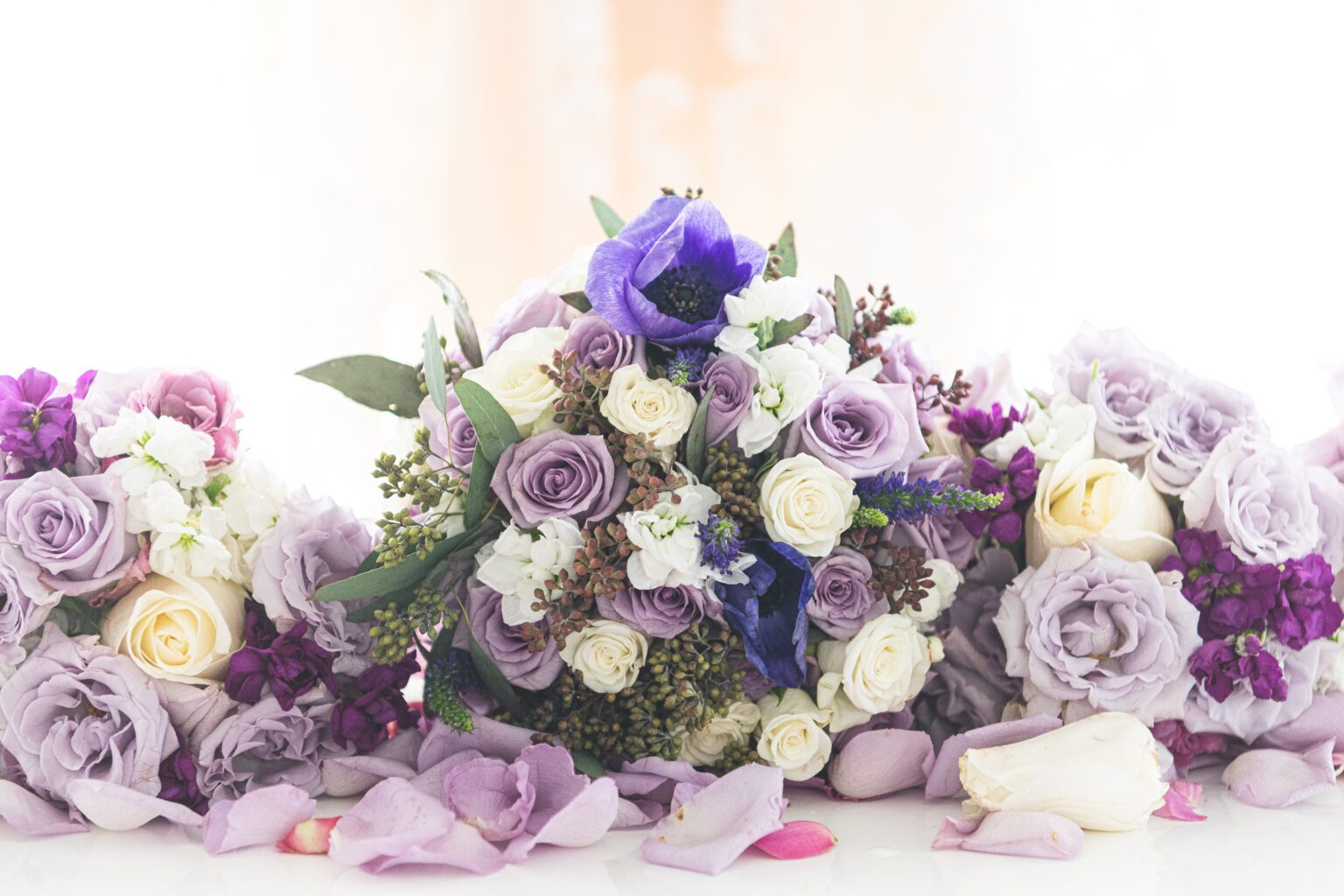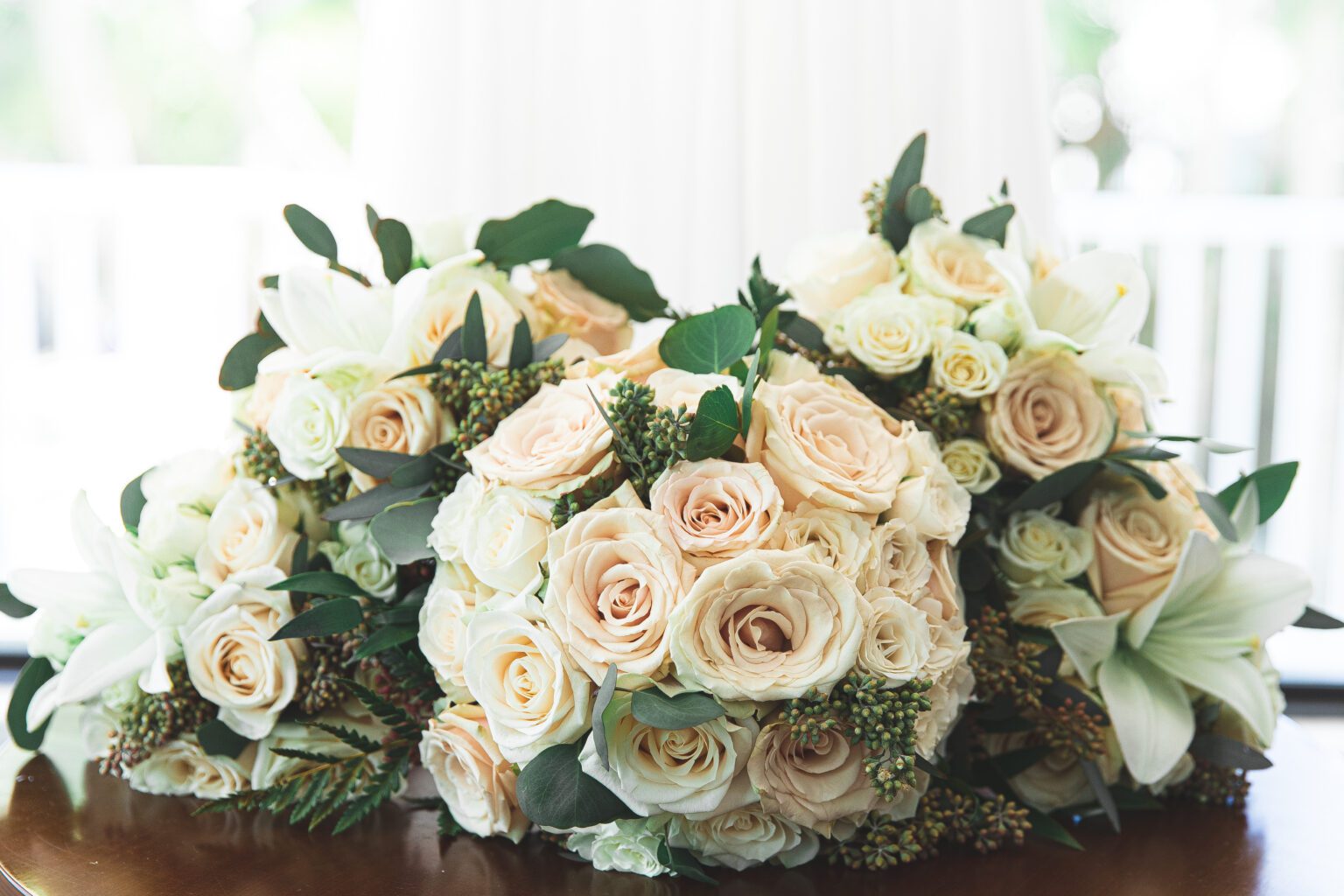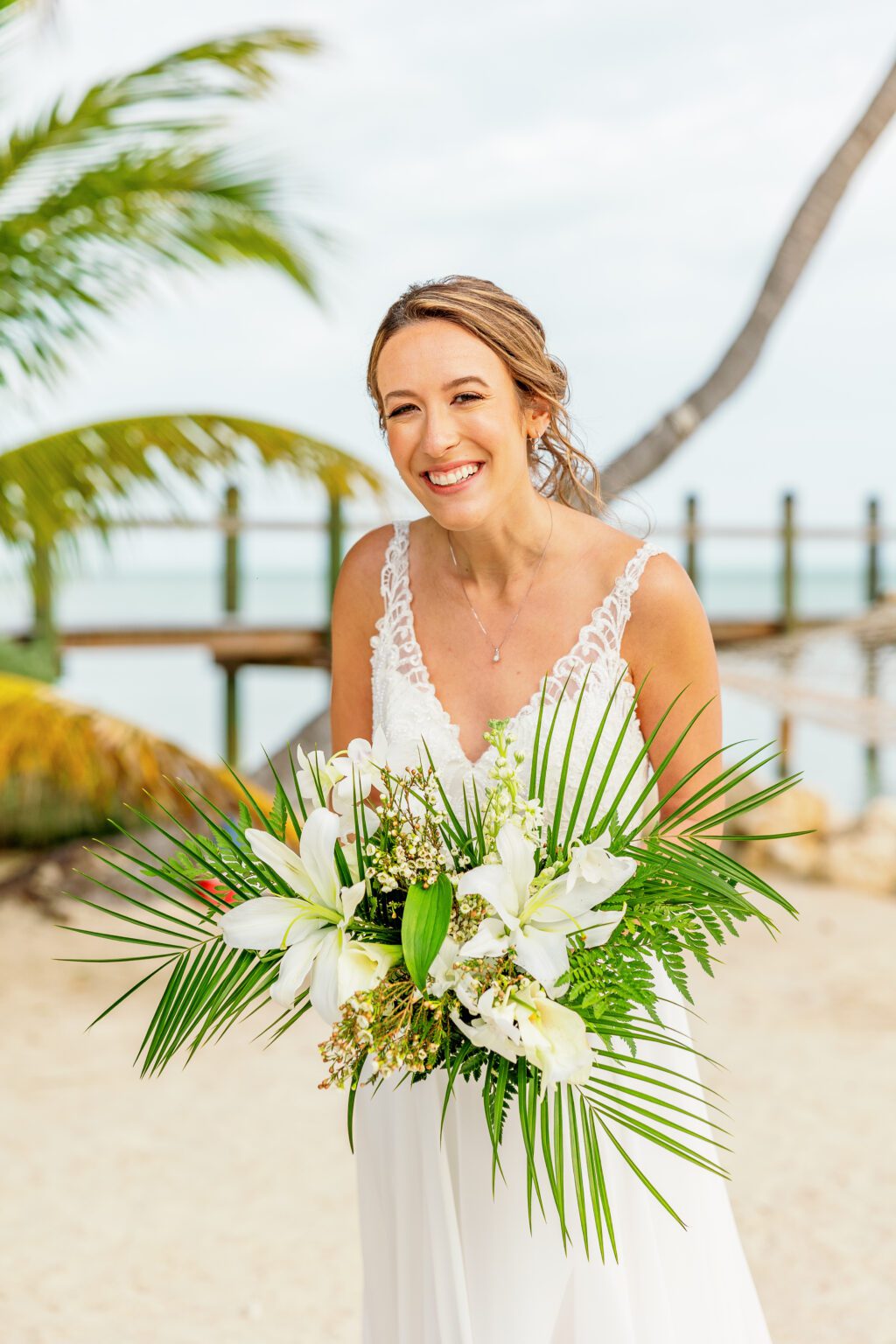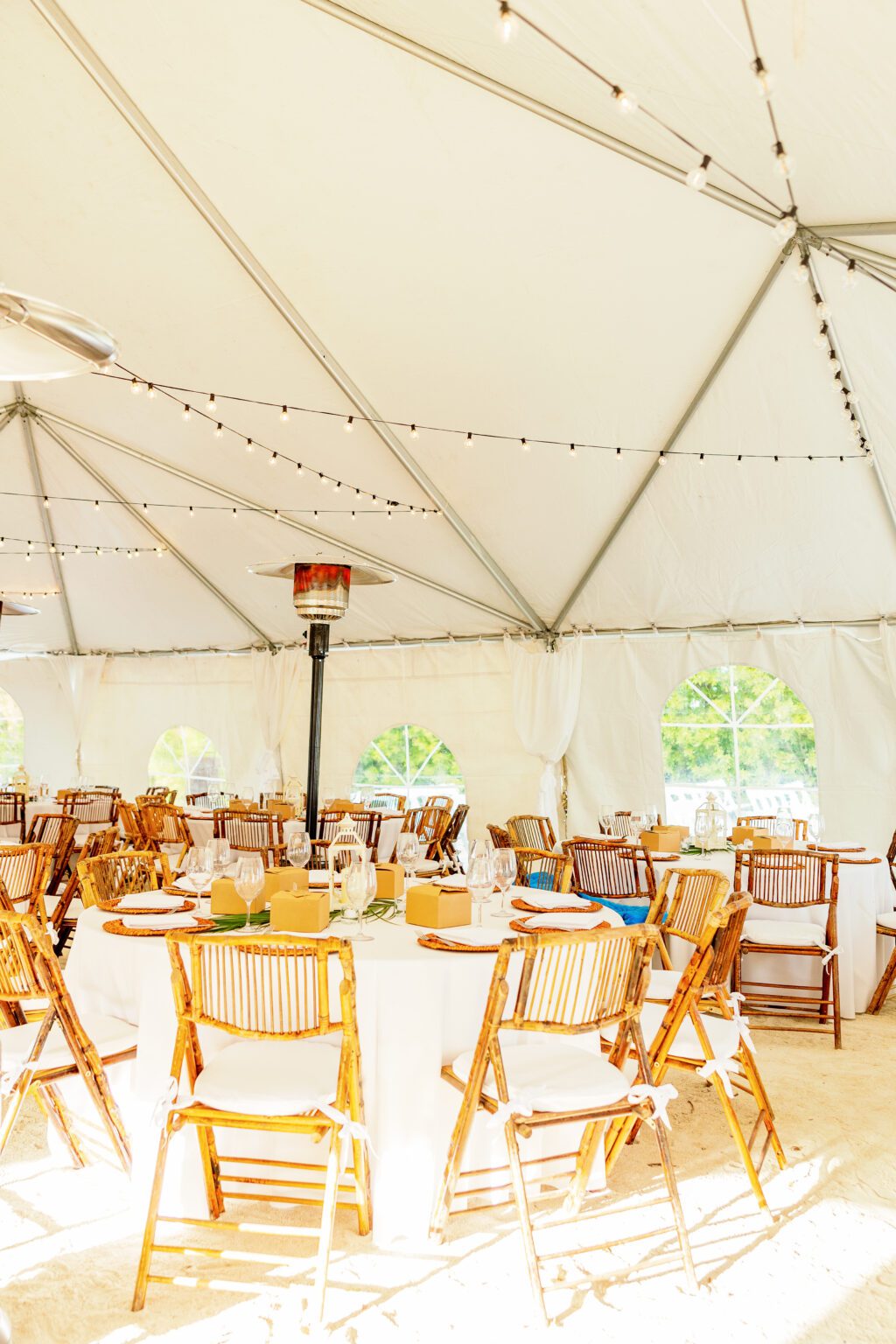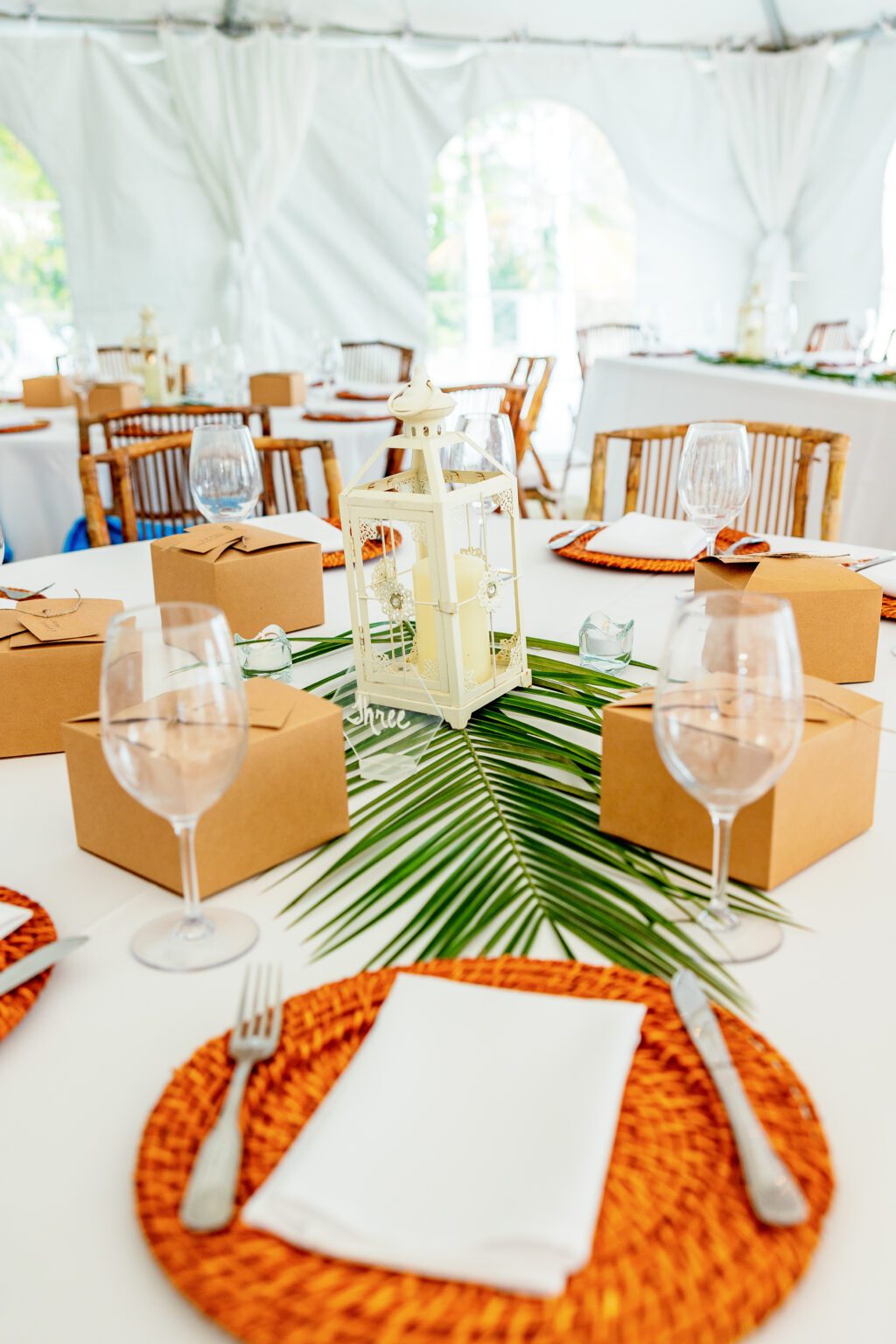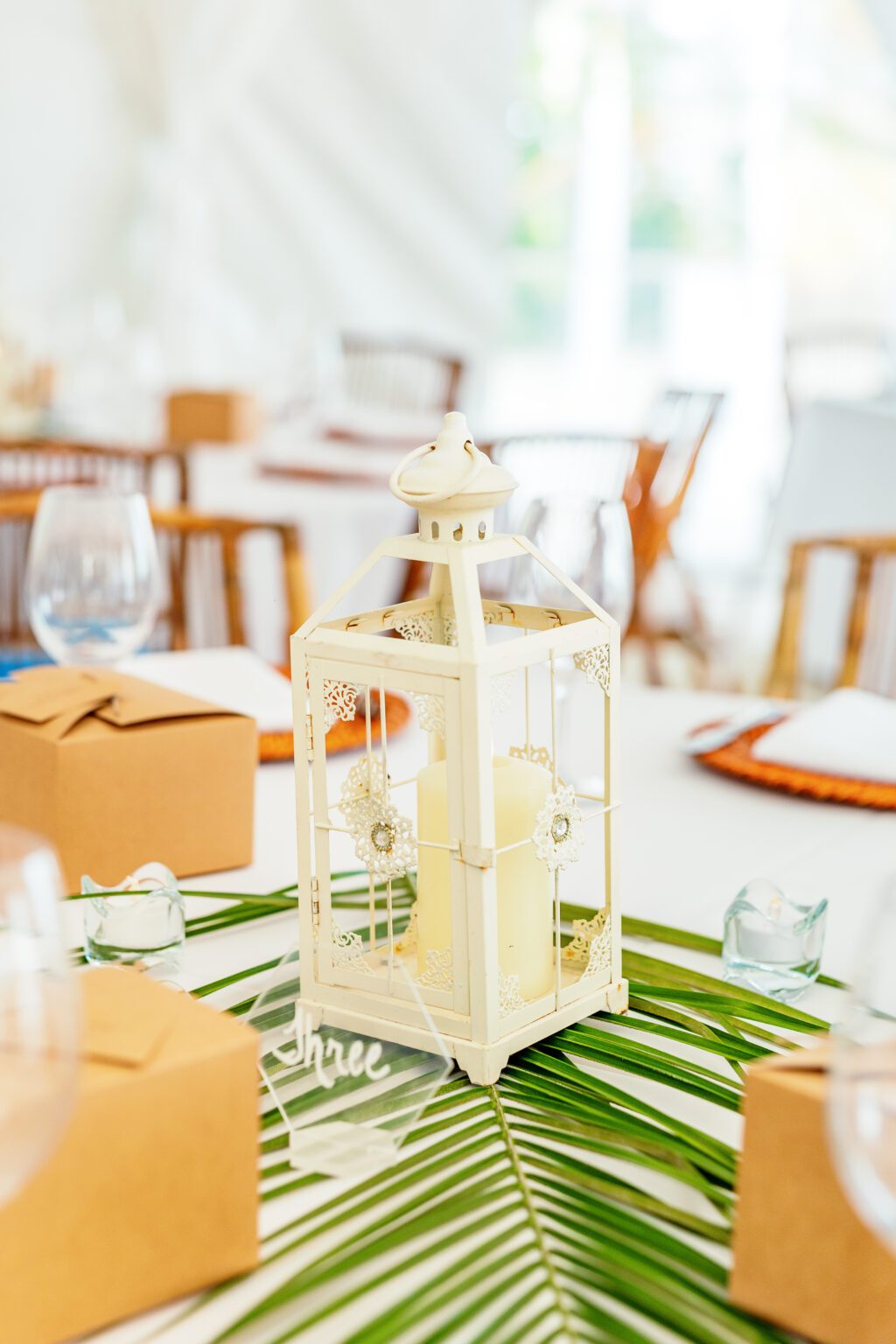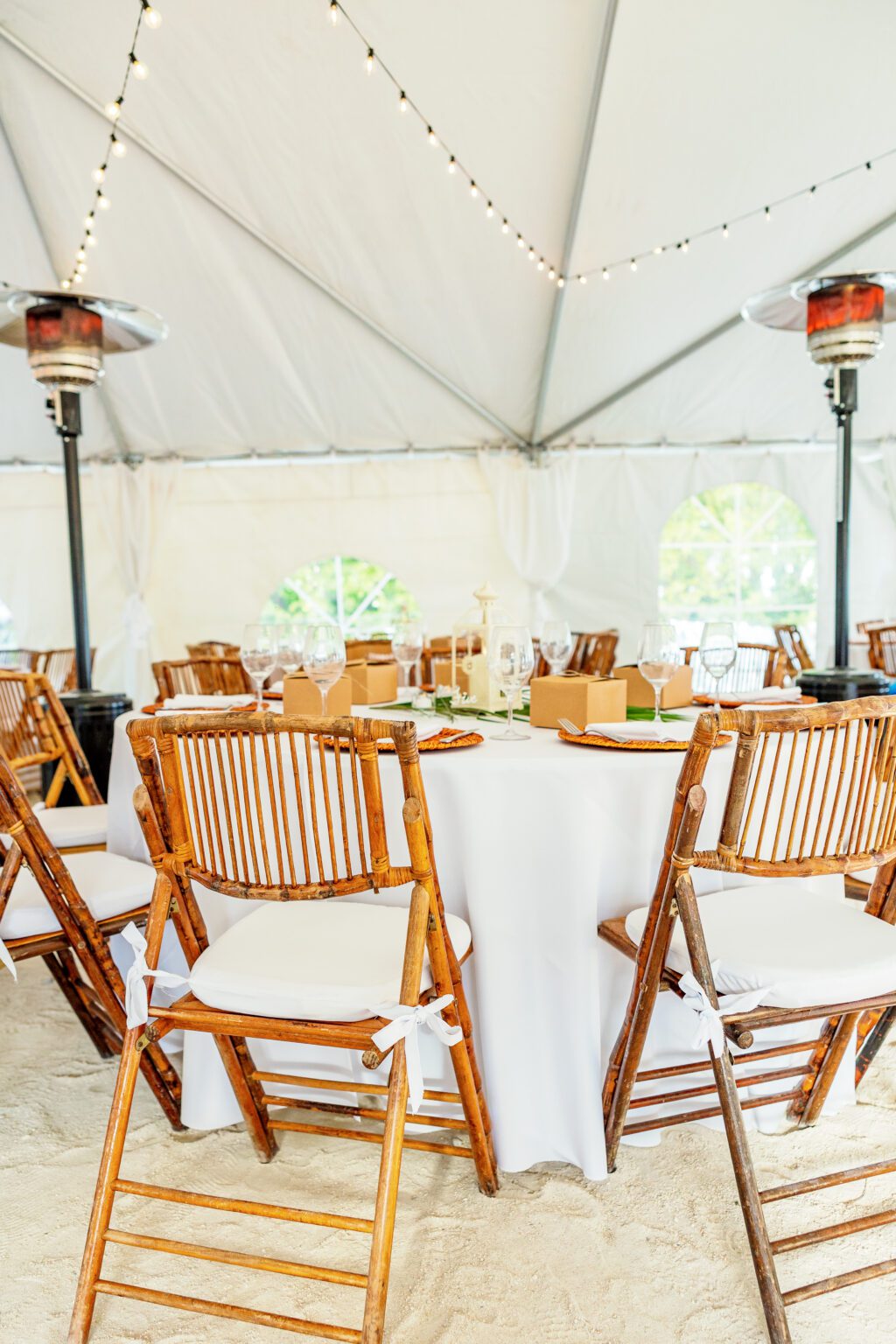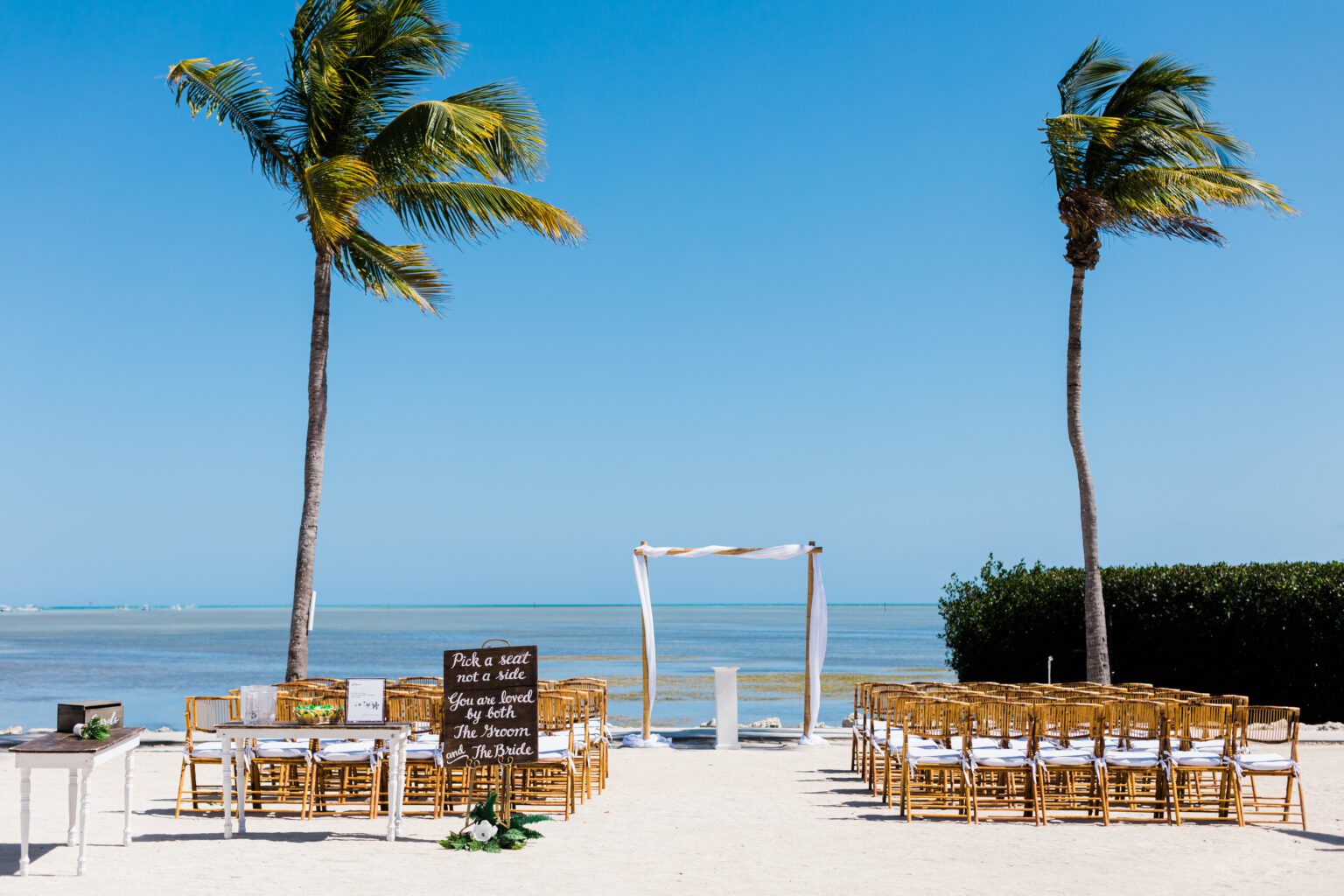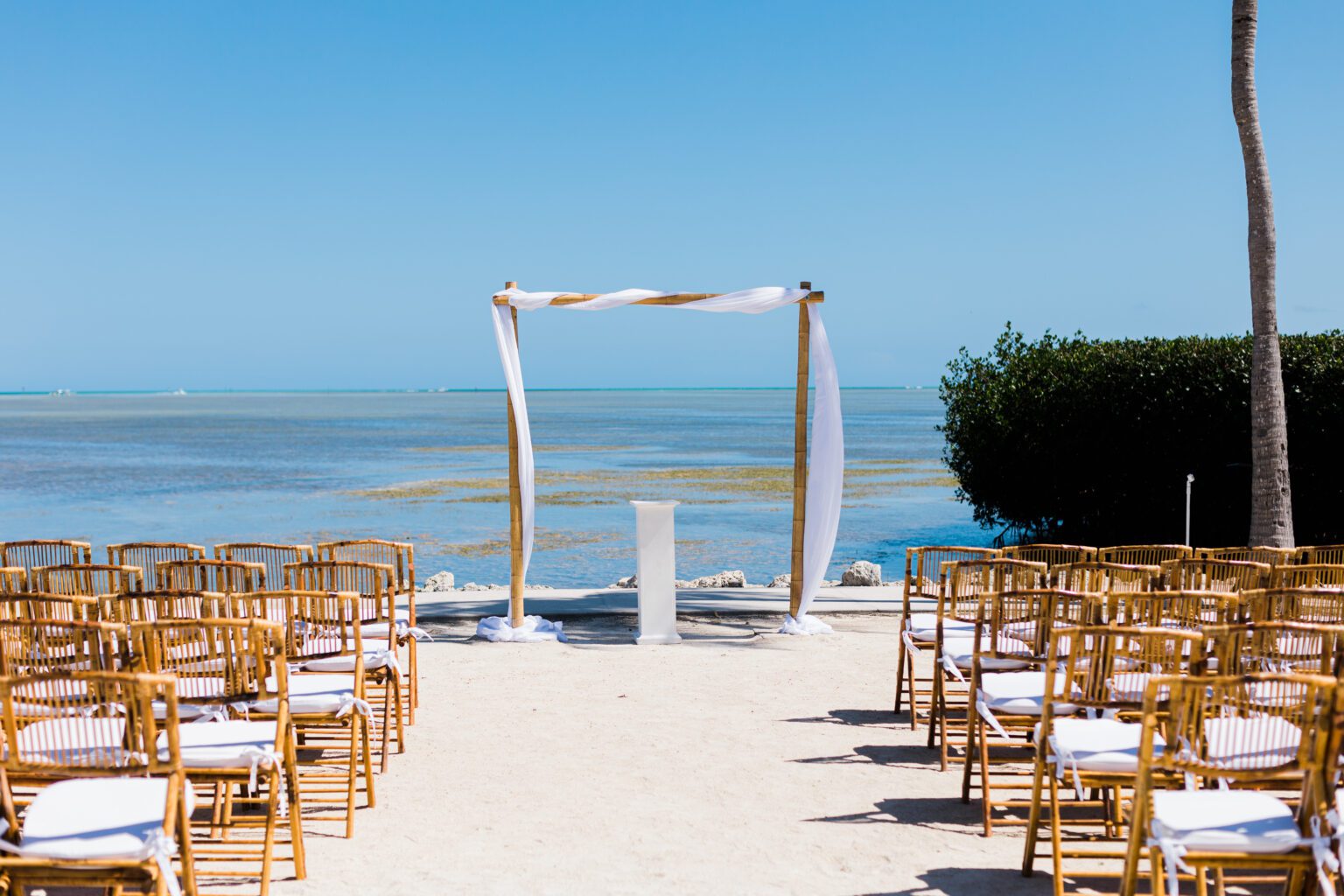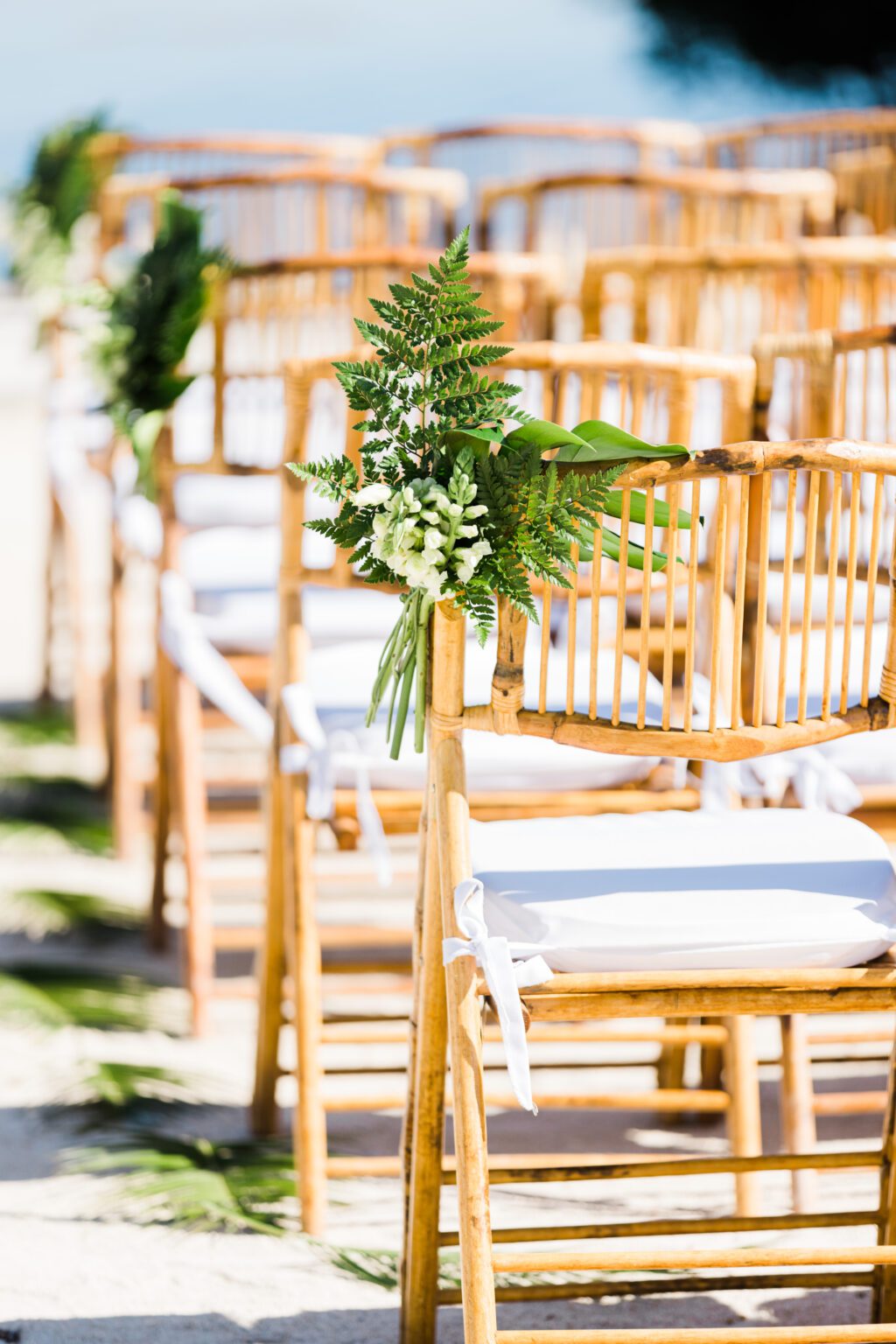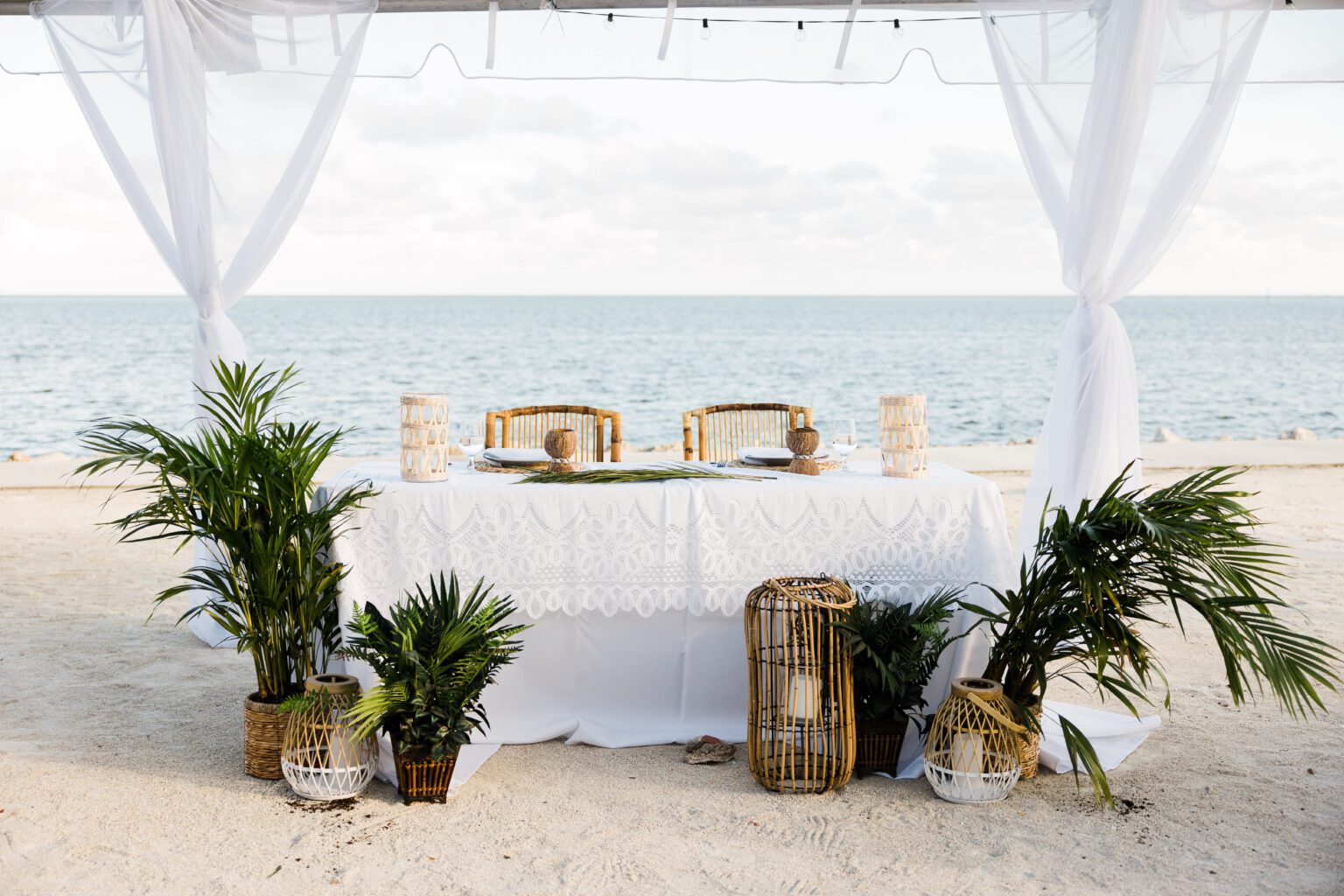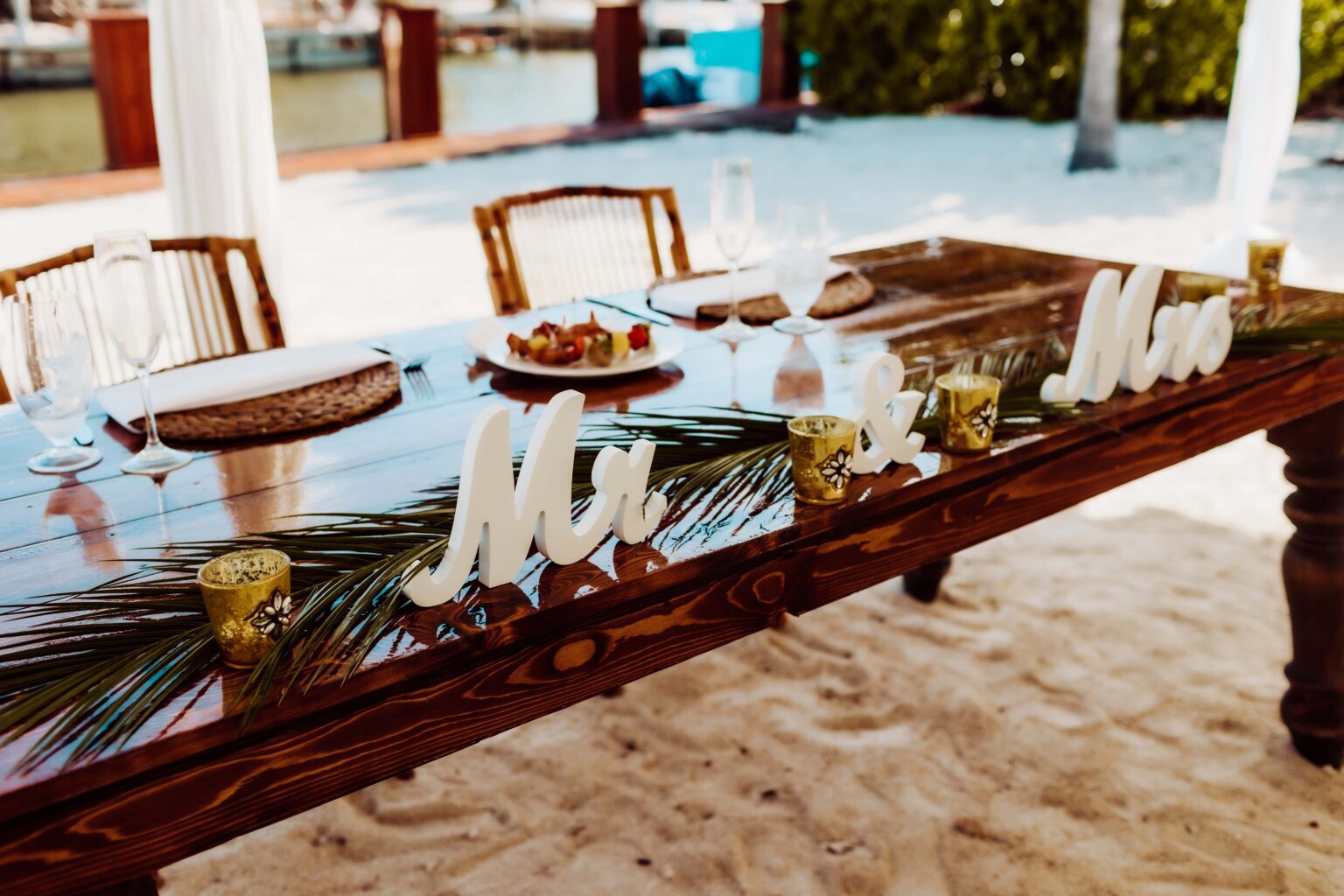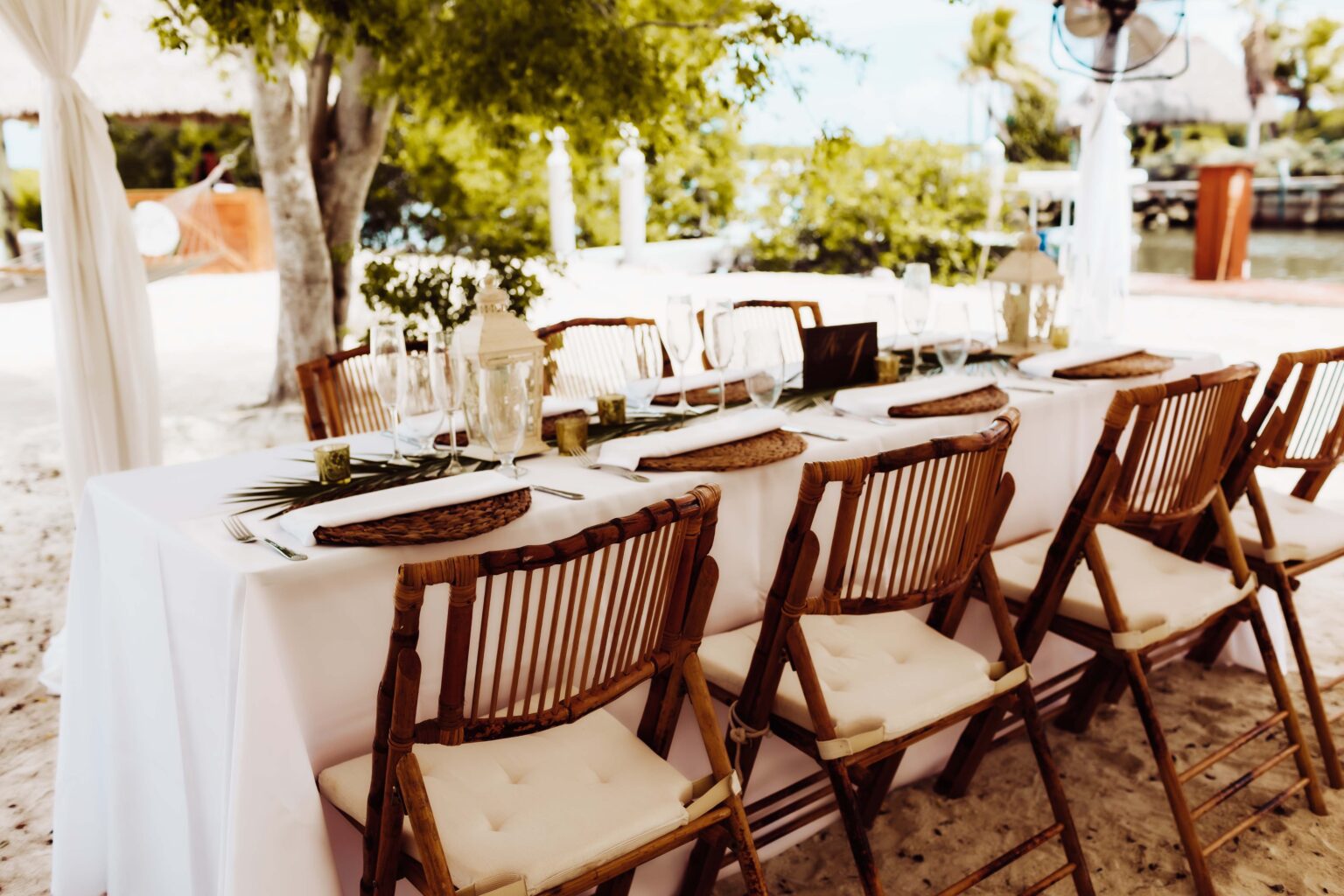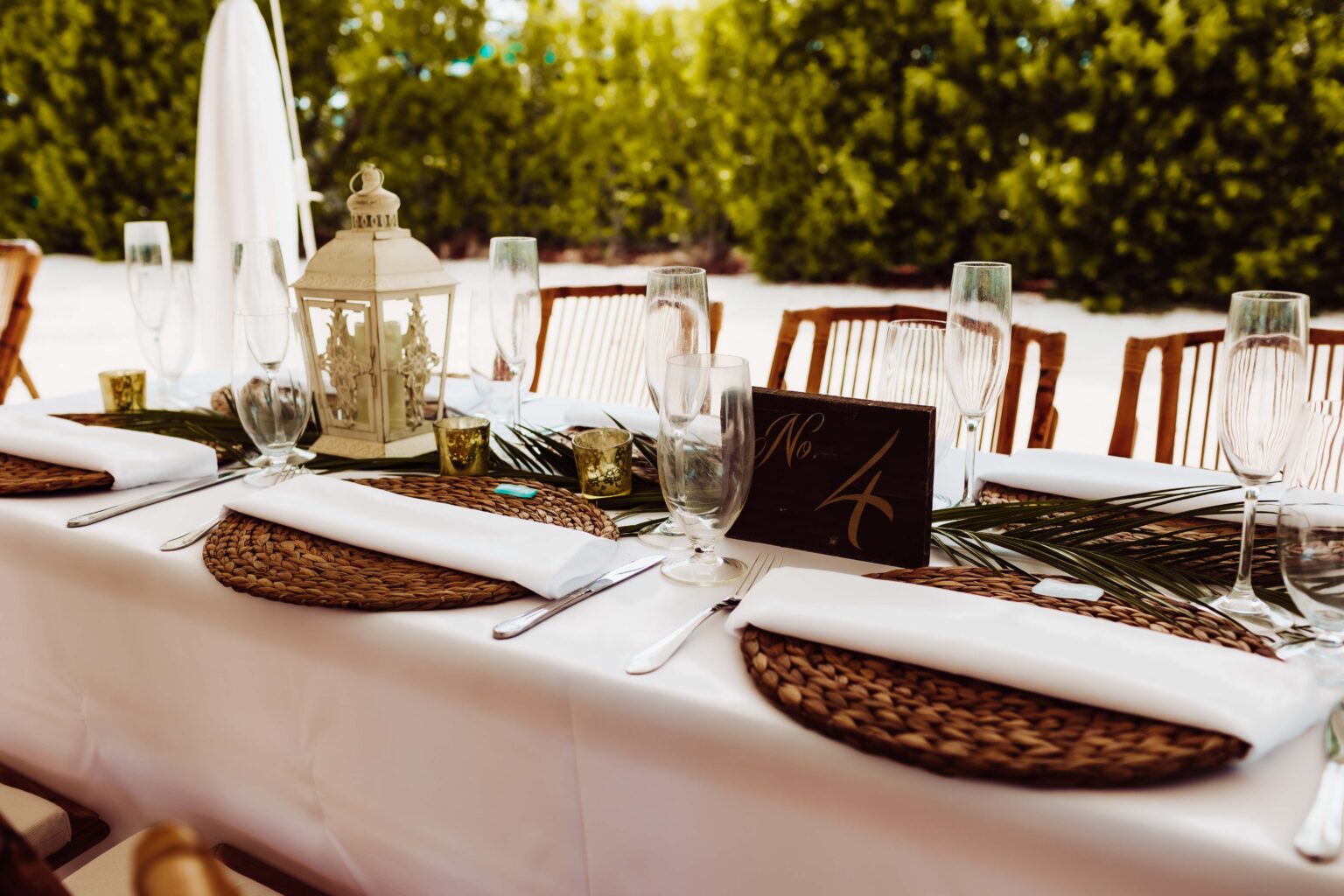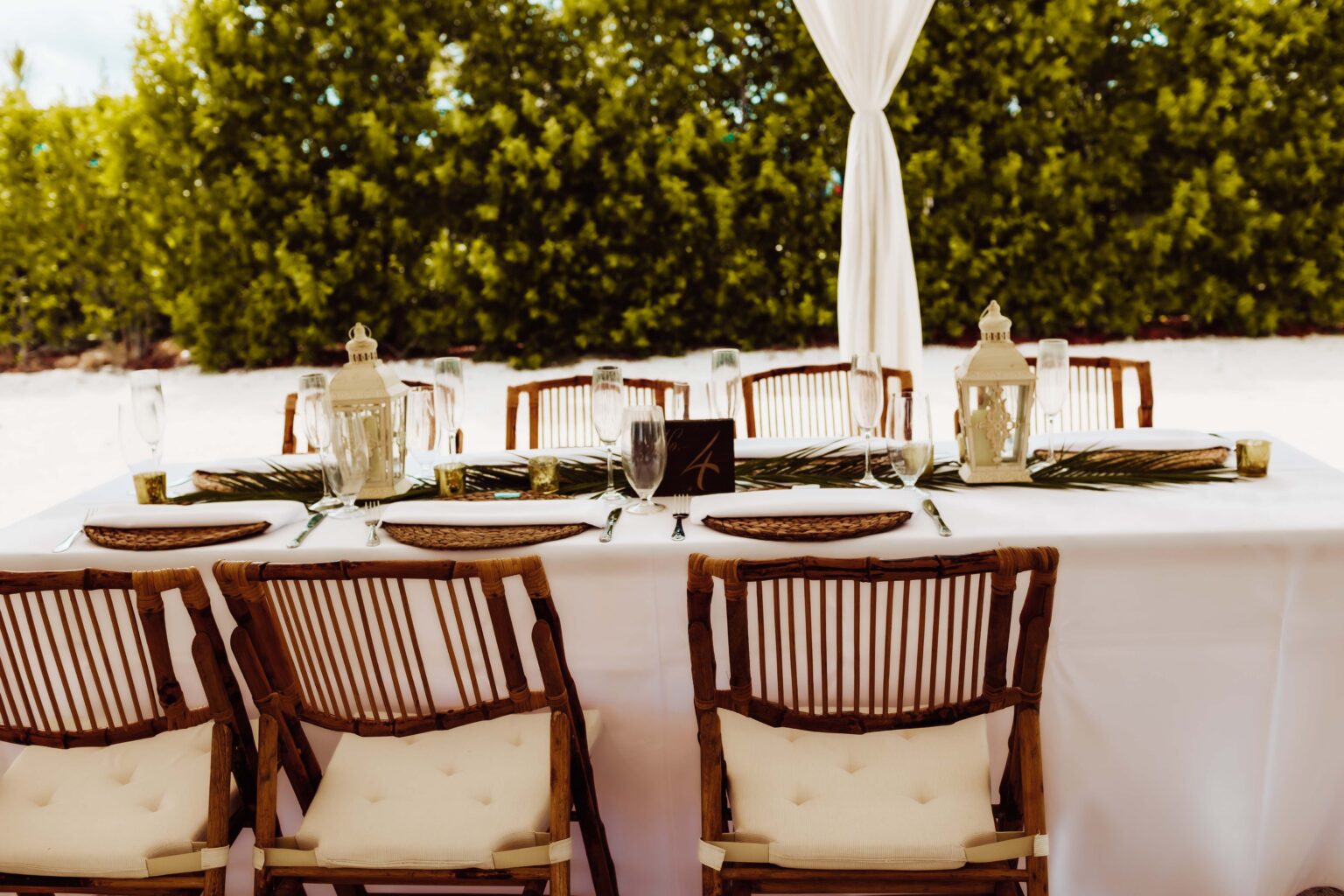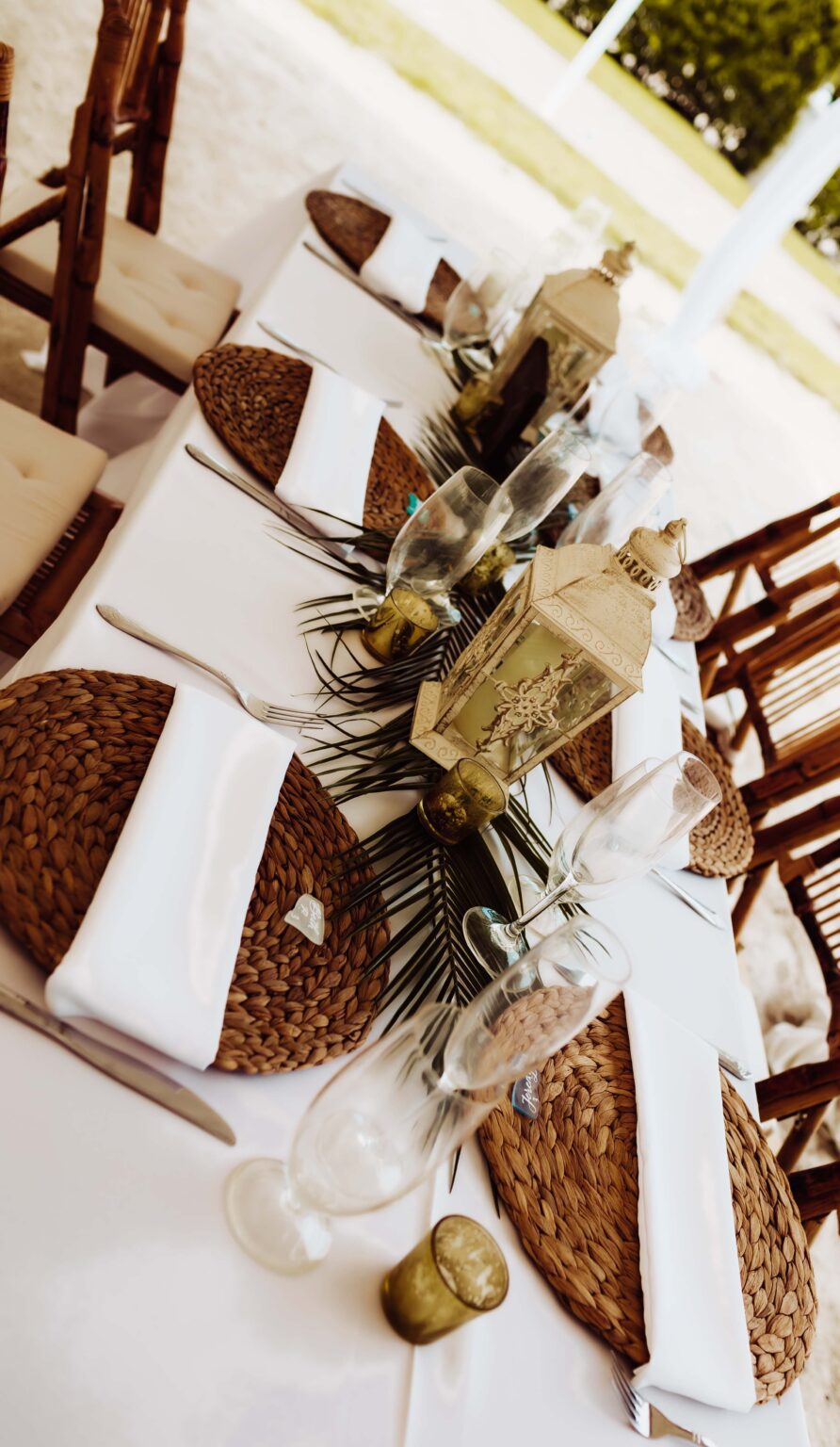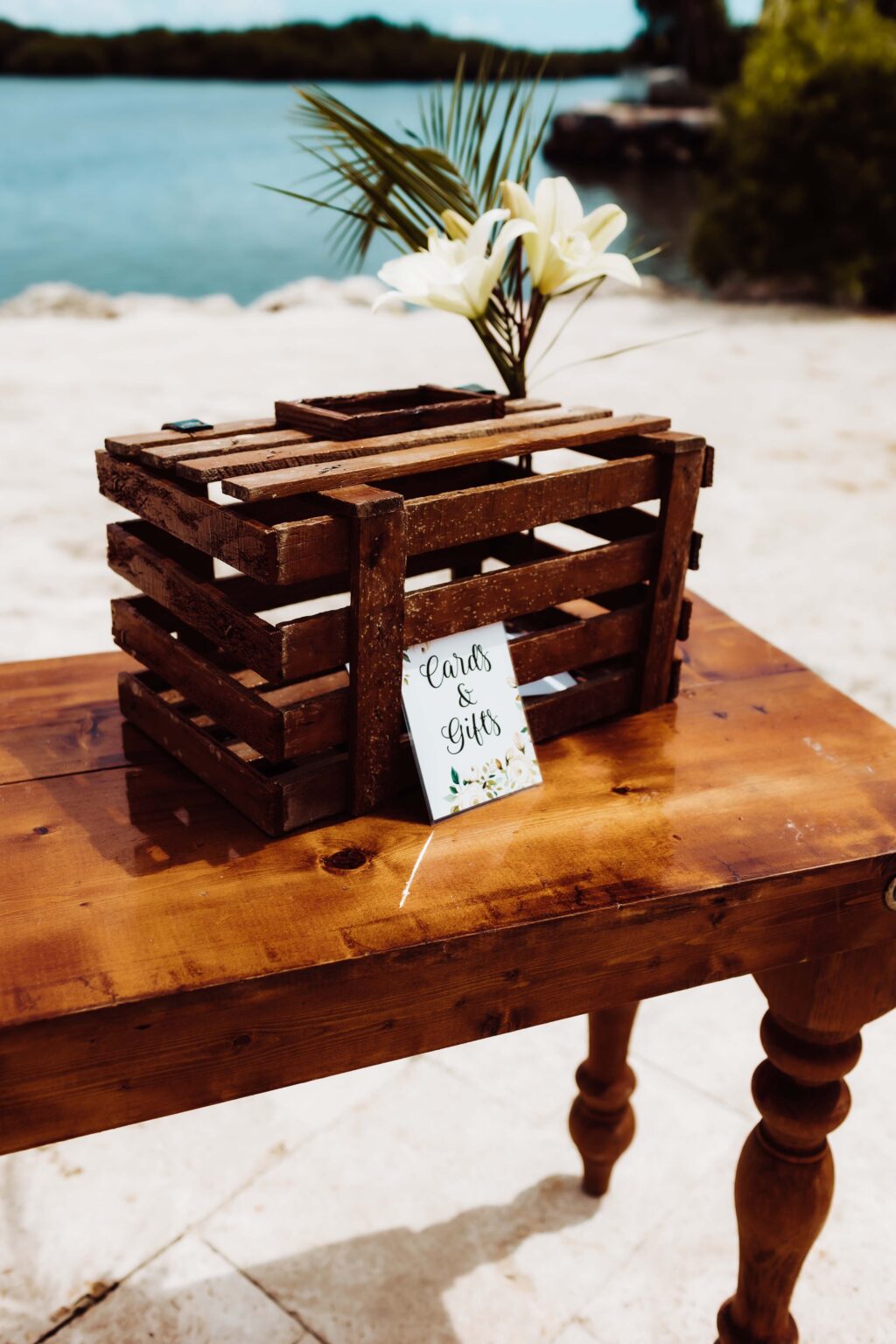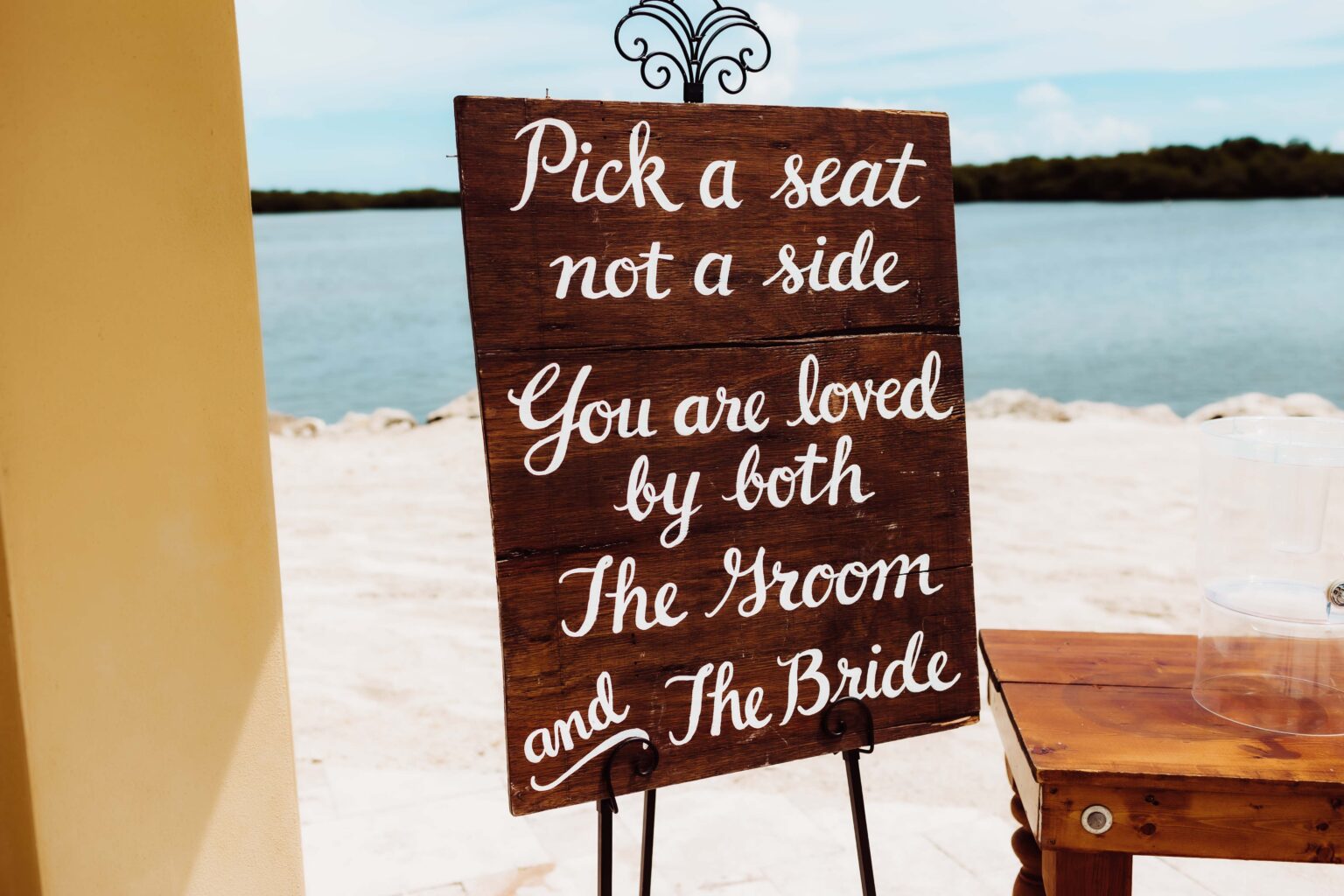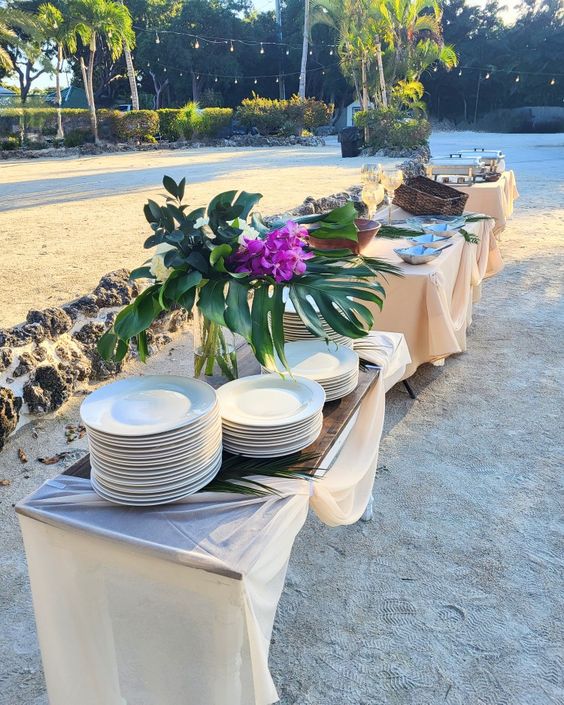 Everything Included Below
Let's Start With Ceremony
Civil Wedding Officiant
Two Post Bamboo Arbor or Birchwood Arbor
Fabric Draping for Arbor 
White Padded or Bamboo Chairs 
Ceremony Sign 
Aisle Decor Fresh Rose Petals or Burlap Runner
Aisle Decor (Starfish, Chair Flowers, or Lanterns)
Union Ceremony (Sand or Fisherman's Knot)
Water Station for Guest Arrival 
Cocktail Tables with Linens
Welcome Table with Linen
Cardbox Holder (Lobster Trap or Traditional Cardbox) 
Bridal Bouquet (Seasonal Flowers)
Grooms Boutonniere
White Padded or Bamboo Chairs
8′ Banquet Tables or 72″ Round Tables
Table Linens (Ivory or White) 
Bride & Groom Farmhouse Table or Halfmoon
Dinner Napkins (Your Choice in Color)
Lantern Table Centerpieces (Multiple Selections)
Votive Candles 

(Multiple Selections)

Scattered Rose Petals or Laid Greens
Table Numbers 

(Multiple Selections)

Charger Plates (Bamboo or Silver/Gold)
Dinner Plates
Dinner Knives
Dinner Forks
Water Glasses
Champagne Flutes
Catering Package Included
Chips and Salsa Display
Vegetable Dip Display
Tropical Fruit Display
Conch Fritters
Coconut Shrimp 
Hawaiian Meatballs
Bruschetta
Jamaican Jerked Chicken Skewers
Tuna Nachos
Mini Beef Empanadas 
Upgraded Appetizers ***$2 Per Person Additional***
All Additional Addons Are Placed with Catering Dept. Directly
Mini Crab Cakes
Bang Bang Shrimp
Smoked Fish Dip
Lobster Mac and Cheese
Choose 1 Station (1st Main Course)
Top your own burger with a variety of cheeses and choose  delicious toppings like crispy onions, bacon, mushrooms, pickles, lettuce, onions, avocado, tomatoes, ketchup, mustard and More!  
Tender Pulled Pork Sliders
Topped with Pineapple Cole Slaw
Chicken Wing Station (Gluten Free)
Naked wings, Jerk wings, Buffalo wings and/or Garlic Parmesan wings.
Served with your choice of flavor mix-ins, toppings, and dressing.
Taco Station (Gluten Free)
Top your own tacos with a variety of black beans, shredded Mexican cheese, shredded lettuce, pickled red onion, jalapeno slices, chopped tomatoes, sliced black olives, diced white onion, queso fresco, and salsa. 
Chef Carved Meats (Choose 1 ) (Gluten Free)
Sweet Honey Glazed Ham,
Smoked Turkey Breast
Marinated Flank Steak
Fresh Grilled Mahi Mahi Topped with Tropical Fruit Mango Salsa.
Prime Rib (Additional $8.00 per person)
Choose 1 Station (2nd Main Course)
Chunk of chicken, shrimps, calamari, mussels, clams, rice and vegetables (green and red pepper, onions, garlic, green beans, sweet peas, black olives) decorated with lobster.
Boneless chicken, rice, and vegetable
(green and red pepper, onions, garlic, sweet peas, and black olives).
Penne Pasta Station (Great for Veggie Eaters)
Choose 2 Sauces
Marinara Sauce – Alfredo Sauce – Lemon Garlic – Mac & Cheese
Includes Garlic Bread
Salad Station (Great for Veggie Eaters & Gluten Free)
Spinach – Romaine Lettuce – Eggs – Bacon – Onion – Tomatoes – Cheese – Blue Cheese Olives – Croutons – Crispy Onions – Variety of Dressings
Choose 2 Stations (Side Dishes)
Traditional Mashed Potato with toppings like gravy, sauteed mushrooms, beef tips, bacon bits, chives, sour cream, and melted cheddar cheese. 
Choose 1- Seasoned French Fries – Regular French Fries – Waffle Fries
– Onion Rings – Sweet Potato Fries
Alligator Reef Bar Package (Alcohol Not Included)
Wooden Bar & Bar Back Table

Ice – Coolers

Beverage Cups – Cocktail Napkins 

Fruit for drinks -Lime, Lemons, Oranges, 

Cherries, Olives

All Mixers (Coke, Sprite, Diet Coke, Club Soda, Tonic Water,

        Orange Juice, Pineapple Juice, Grapefruit Juice)

Bottled water

Up to 5 hours of bar service
Pricing for Alligator Reef Package
Contact Us for a Personalized Quote
Everything Included Above
Other Great Packages You May Enjoy!
Cardsound Package
Starts at $2,699
Everglades Package
Starts at $4,199
Ceremony Packages
Prices Start at $1,299
Great Beach Wedding Venues To Pair with this Package
Learn More About the Alligator Reef Package
For specific Quotes based on your guest amount or to see a quote paired with a venue, feel free to contact us! 
All Inclusive Florida Keys Wedding Packages