Kona Kai Resort Wedding Venue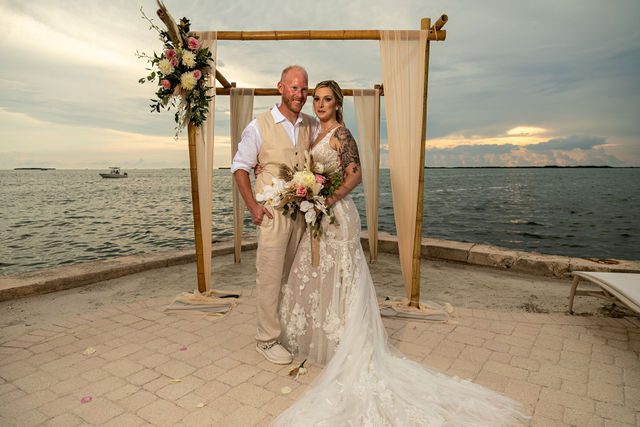 Imagine Renting out your own Private Resort, at an incredible Price!
Destination Wedding Venue – Florida Keys – Key Largo
ADULT ONLY RESORT
Maximum Guests:  50 
Property Sleeps 45
Weekend and Midweek Rentals Available
Invite the Family and Friends for this Tropical Destination Wedding Getaway for an experience that they will never forget.
Yes, Renting out your own private resort in the Florida Keys for your Destination Wedding could soon become a reality! Kona Kai Resort comes equipped with spectacular views of the Gulf of Mexico. Book an All Inclusive Wedding Packages and Bring in your own alcohol to stay within budget, at Kona Kai Resort, your options are endless as we provide a blank canvas for your wedding.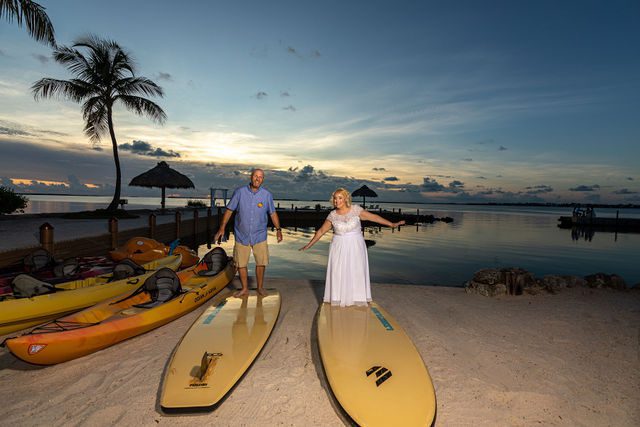 ***Property & Weddings***
This Venue has 13 Villas on site that will sleep up to 45 guests total. Each unit is a private cottage unit that will sleep 2 – 3 guests. 
Kona Kai is a magical hideaway, teeming with the natural beauty of old Key Largo and hand polished into one of the most exclusive resorts known to the Florida Keys. Our resort is private, very intimate and adult-only (14 or older). The thirteen (13) charming guest rooms and suites are as refreshing, unique and fanciful as their tropical fruit namesakes. Washed with natural light, 100% cotton fabrics and original art, the overall feeling is one of elegant simplicity and perfection. You instantly feel at home, carefree and comfortable.
This venue will require all 13 villas be booked for a 2 night minimum. Pricing does not include taxes and cleaning fee. Subject to availability.
Depending on day of week and month of year, nightly averages for this resort range from $250 a night to $700 per night. 
Wedding Capacity: 50  Guests
Sleeps 45 guests total with all 13 Cottages
Prices do not reflect taxes or cleaning fees.  Holidays and Special Event Days May Require an additional amount. Prices are Subject to Change without notice. 
***What We Like About Kona Kai Resort***
Kona Kai Resort is a beautiful intimate resort located in Key Largo, FL in the Florida Keys. When you first arrive on site, the nature and landscape really take you away to a magical place where it will feel like your own island paradise. This resort is adult only and has 13 spacious cottages all throughout the property. The resort faces the Bayside which has beautiful nightly colorful sunsets. Your wedding here will be completely private when booking out the venue and it is an affordable option for having a destination wedding! 
***Contact Us To Learn More About Kona Kai Resort***
Pair With an All Inclusive Package
Pair this property with one of our All Inclusive Packages
Want to Learn More About Our Wedding Venues? Contact Us to See Our Wedding Brochures
***Other Beach Resorts you May Also Like***
Dolphin Point Villas
Florida Keys Beach Resort
Largo Resort
Florida Keys Beach Resort
Rock Reef Resort
Florida Keys Beach Resort
***Other Properties You May Also Like***
Ocean Beach House
Florida Keys Beach House
The H2O Beach House
Florida Keys Beach House
Southern Diversion I
Florida Keys Beach House