Dream Bay Resort Wedding Venue
Destination Wedding Venue – Florida Keys – Key Largo
Maximum Guests:  150 
Property Sleeps 32
Weekend and Midweek Rentals Available
Imagine Renting out your own Private Resort, at an incredible Price!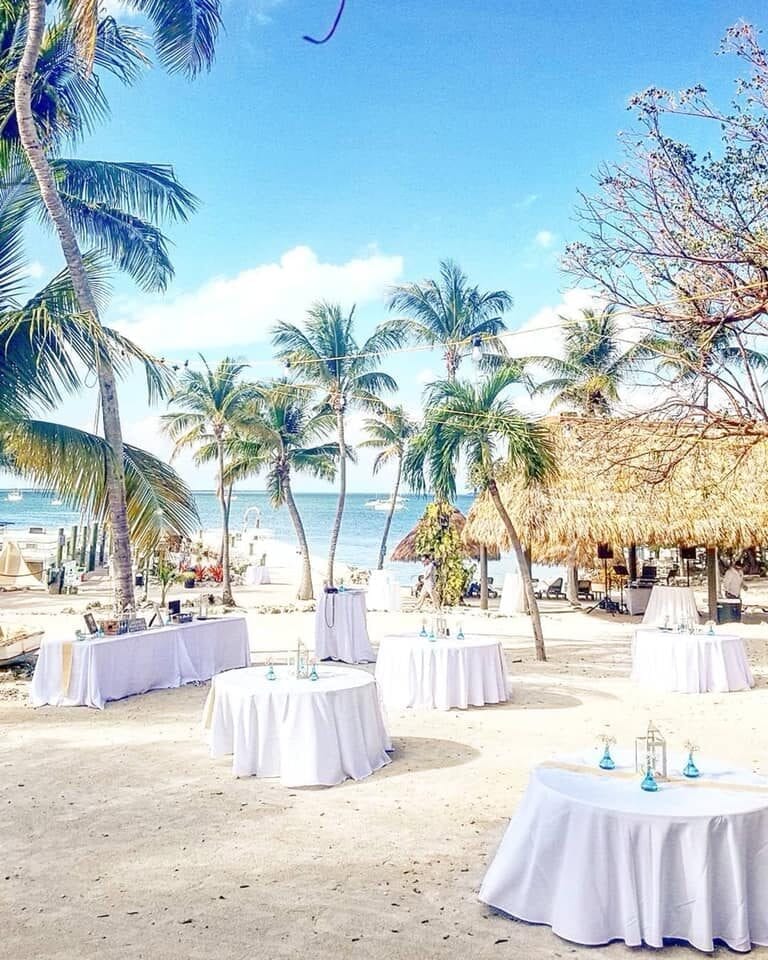 Yes, Renting out your own private resort in the Florida Keys for your Destination Wedding could soon become a reality! Dream Bay Resort comes equipped with spectacular views of the Gulf of Mexico. Book an All Inclusive Wedding Packages or Hire all of your own outside vendors, or our preferred vendors to save on costs. Bring in your own alcohol and just hire a bartender to stay within budget, at Dream Bay Resort, your options are endless as we provide a blank canvas for your wedding.
Dream Bay Resort has 4 Cottages on site that sleeps up to 32 people. 
Tropicasa – 4 Bedroom Unit
Bayhouse – 3 Bedroom Unit
Deckhouse – 2 Bedroom Unit
Banana Cabana – 2 Bedroom Unit
There is also 3 outdoor restrooms on site for guest convenience. 
Pricing does not include taxes and cleaning fee. Subject to availability
Wedding Capacity: 25-150
Sleeps 32 guests total with all 4 Cottages
Includes 3 Night Accommodations for up to 32
What We Like About Dream Bay Resort
Dream Bay Resort is located on the Bayside of Key Largo with perfect sunset views, it has a walk in sandy beach, plenty of small tiki huts for shade. It also offers 3 outdoor restrooms for any outside wedding guest's and is pet friendly. 
 The Staff at Dream Bay resort is great to work with and very easy going when it comes down to planning your wedding at their location.
Pair With an All Inclusive Package
Pair this property with one of our All Inclusive Packages
Other Beach Resorts you May Also Like:
Bayside Inn
Florida Keys Beach Resort
Largo Resort
Florida Keys Beach Resort
Ocean Pointe Suites
Florida Keys Beach Resort
Other Properties You May Also Like:
Ocean Beach House
Florida Keys Beach House
Southern Diversion I
Florida Keys Beach House
Southern Diversion II
Florida Keys Beach House