Dream Bay Resort Wedding Venue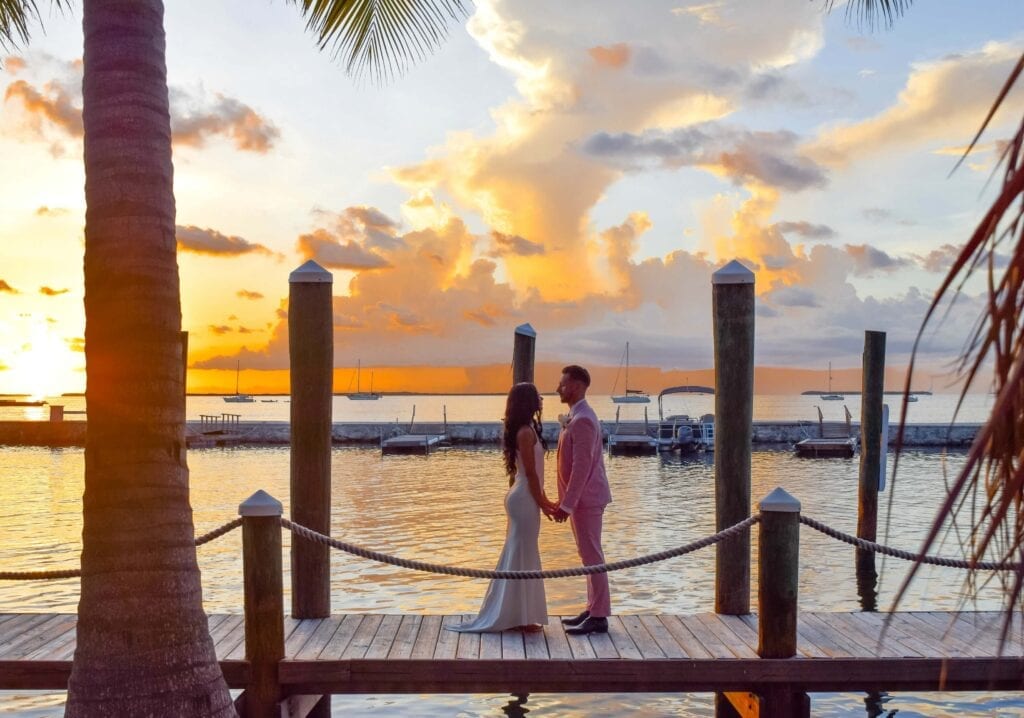 Imagine Renting out your own Private Resort, at an incredible Price!
Destination Wedding Venue – Florida Keys – Key Largo
Maximum Guests:  150 
Property Sleeps 36
Weekend and Midweek Rentals Available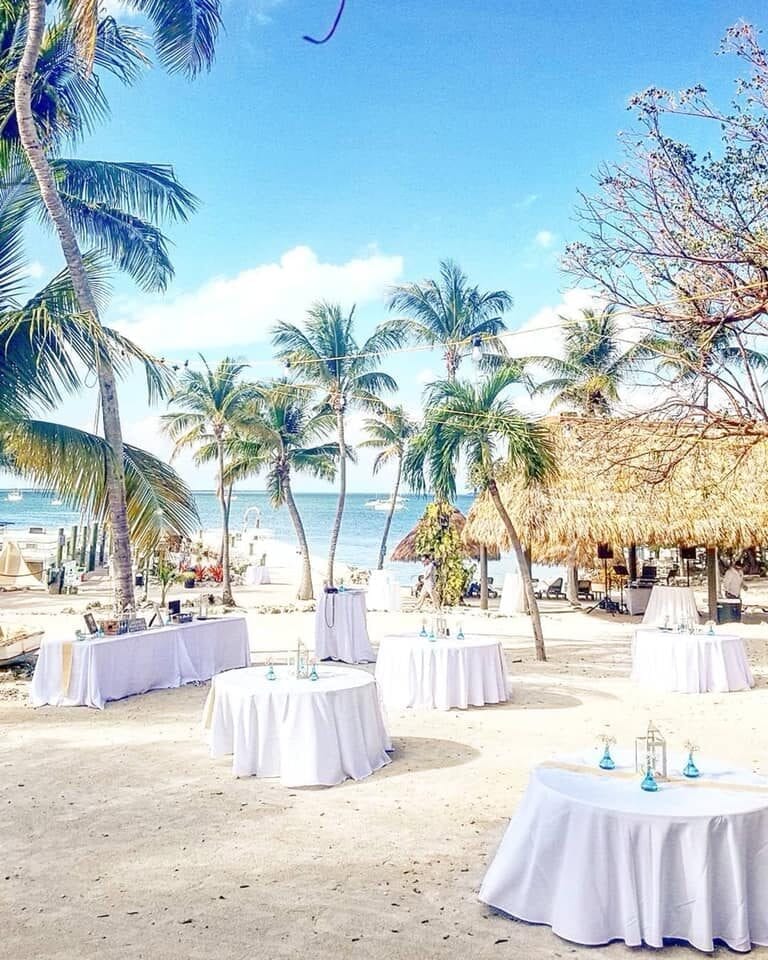 Invite the Family and Friends for this Tropical Destination Wedding Getaway for an experience that they will never forget.
Yes, Renting out your own private resort in the Florida Keys for your Destination Wedding could soon become a reality! Dream Bay Resort comes equipped with spectacular views of the Gulf of Mexico. Book an All Inclusive Wedding Package and Bring in your own alcohol to stay within budget, at Dream Bay Resort, your options are endless as we provide a blank canvas for your wedding.
***Property & Weddings***
This Venue has 4 Villas on site that will sleep up to 36 guests total. There is a 4Bedroom, 3Bedroom, and (2) 2Bedroom Units.
Tropicasa – 4 Bedroom Unit
This lovely house, "Tropicasa", has everything needed for a large group – full kitchen with granite counter tops, stainless steel appliances, and a full-sized bar! Perfect for 4 couples or a large family with 4 nicely appointed, basically equal-sized bedrooms, each with king beds, two with en suite baths. A sleeper sofa in the living area plus 2 rollaway beds allow for up to 12 guests.
Bayhouse – 3 Bedroom Unit
Accommodations include 3 bedrooms and 2 baths. The master bath has a Jacuzzi tub plus shower. Each bedroom has a queen bed, and there are 2 sofa sleepers in the living area, which work well for kids or spare guests. The house sleeps 6-8 comfortably and a maximum of 10 guests.
Deckhouse – 2 Bedroom Unit
"Deckhouse" is tastefully decorated with nautical-style, "beachy" decor and artwork. It has a full-size kitchen with granite countertops, a fenced back yard for pets, and a washer/dryer. Two queen-size bedrooms – each with its own bathroom – make this a comfortable choice for two couples. A sleeper-sofa in the living room allows for up to six guests.  
Banana Cabana – 2 Bedroom Unit
Banana Cabana" is a cute, tropically decorated cottage that sits approximately 120′ from the sandy beach and offers lovely water views. Two equal sized bedrooms, each with queen beds, plus a pull-out sofa in the living room, make this an affordable option for up to six guests. There's a nicely outfitted kitchen and 1 bath with shower. A small deck is great for enjoying the sunsets each night.
 Treetops (honeymoon suite) – 1 bedroom/ Unit
Treetops is located on the Northside of Dream Bay Resort and acts as a Honeymoon suite above the trees in a secluded location. 
There is also 3 outdoor restrooms on site for guest convenience. 
***Pricing and Site Fees***
This venue will require all 4 villas be booked for a 3 night minimum. Pricing does not include taxes and cleaning fee. Subject to availability.
Wedding Capacity: 25-150
Sleeps 36 guests total with all 4 Cottages
Includes 3 Night Accommodations for up to 36
Prices do not reflect taxes or cleaning fees.  Holidays and Special Event Days May Require an additional amount. Prices are Subject to Change without notice. 
***What We Like About Dream Bay Resort***
Dream Bay Resort is located on the Bayside of Key Largo with perfect sunset views, it has a walk in sandy beach, plenty of small tiki huts for shade. It also offers 3 outdoor restrooms for any outside wedding guest's and is pet friendly. 
 The Staff at Dream Bay resort is great to work with and very easy going when it comes down to planning your wedding at their location.
***Contact Us To Learn More About Dream Bay Resort***
Pair With an All Inclusive Package
Pair this property with one of our All Inclusive Packages
Want to Learn More About Our Wedding Venues? Contact Us to See Our Wedding Brochures
***Other Beach Resorts you May Also Like***
Dolphin Point Villas
Florida Keys Beach Resort
Largo Resort
Florida Keys Beach Resort
Rock Reef Resort
Florida Keys Beach Resort
***Other Properties You May Also Like***
Ocean Beach House
Florida Keys Beach House
The H2O Beach House
Florida Keys Beach House
Southern Diversion I
Florida Keys Beach House