Florida Keys Flowers & Decor
Have you already found a venue and vendor team that is assisting you with your wedding? Our in-house design team is ready to tackle your wedding, hands on. We go in depth from exchanging Pinterest accounts, Instagram, Google, and more to help create the most memorable day of your life!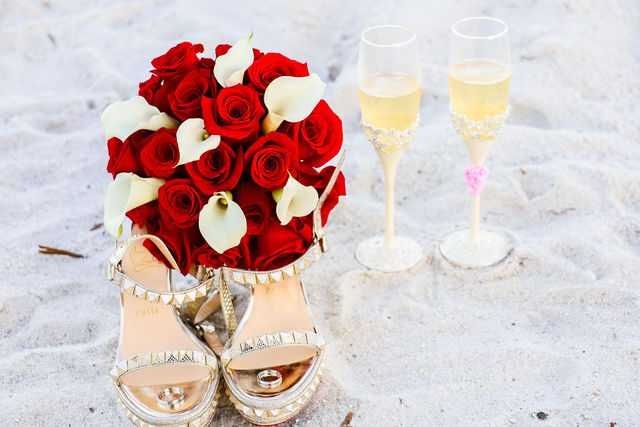 From Bridal Bouquet Arrangements to Wedding Arbor Arrangements, we can do it all! Our in-house team of Wedding Florists will work with you on Flowers that are within your budget and style!
Wedding Bouquets
Bridesmaids Bouquets
Arbor Bouquets
Flower Girl Petals
Grooms Boutonnieres
Centerpieces
Charger Plates
We can make custom built wedding arbors or choose from our Bamboo, Birchwood, Real Wood, Circular, or Driftwood Arbors. We also have pedestal stands, centerpieces, lanterns and more! 
Wedding Arbors
Centerpieces
Wedding Signs
Votives & Candles
Candelabras 
Centerpiece Table Arrangements
All the items you need to turn any average wedding to a beautiful and successful one! From Tents, Tables, Chairs, Linens, and so much more! 
Tents & Draping
Farm Tables
Banquet Tables
Round Tables
Cocktail Tables
White Padded Chairs
Bamboo Chairs
Chiavari Chairs
Tuscan Style Chairs
Still Looking For that Dream Wedding Venue?
Private Beach Houses
Check Out Private Beach Houses
Beach Resorts
Check Out Beach Resorts
Reception Venues
Ceremony & Reception Venues
Pair with our Catering Packages
Buffet Package
$45 Per Person
Station Package
$55 Per Person
Plated Package
$85 Per Person
Learn More About Our Packages

Flowers, Decor, & Rentals
We are pleased to have captured your interest. Please provide a few details about yourself as well as what you are looking for, and we will take it from there.
Looking forward to meeting you!
You May Also Like Our All Inclusive Packages
Cardsound Package
Starts at $2,199
Alligator Reef Package
Starts at $2,999
Everglades Package
Starts at $4,199