Florida Beach Wedding Venues
Beach Wedding Cottages, Resorts, and Inns.
Largo Resort - Florida Keys
Located in Key Largo, FL, this private luxury resort is a step above the rest. With luxury accommodations and amenities, this Florida Keys Wedding Venue is perfect for your Destination Wedding. 
Sleeps up to 36 People
Maximum Occupancy: 100 Wedding Guests
Site Fee $5,000
Private Wedding Venue

Luxurious Accommodations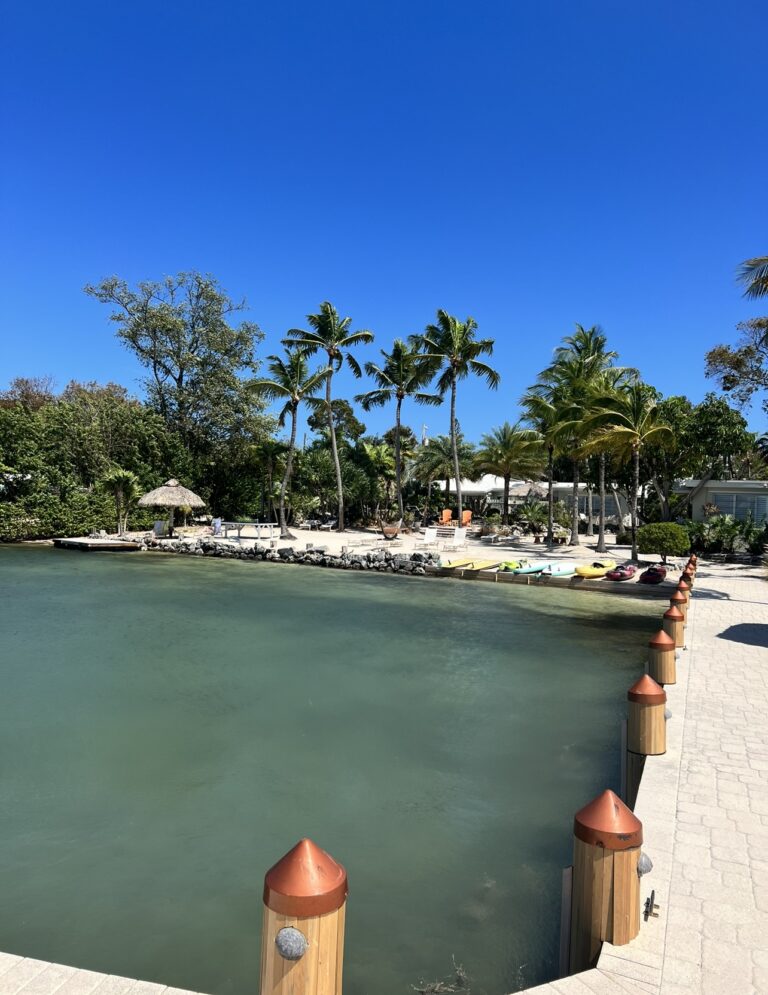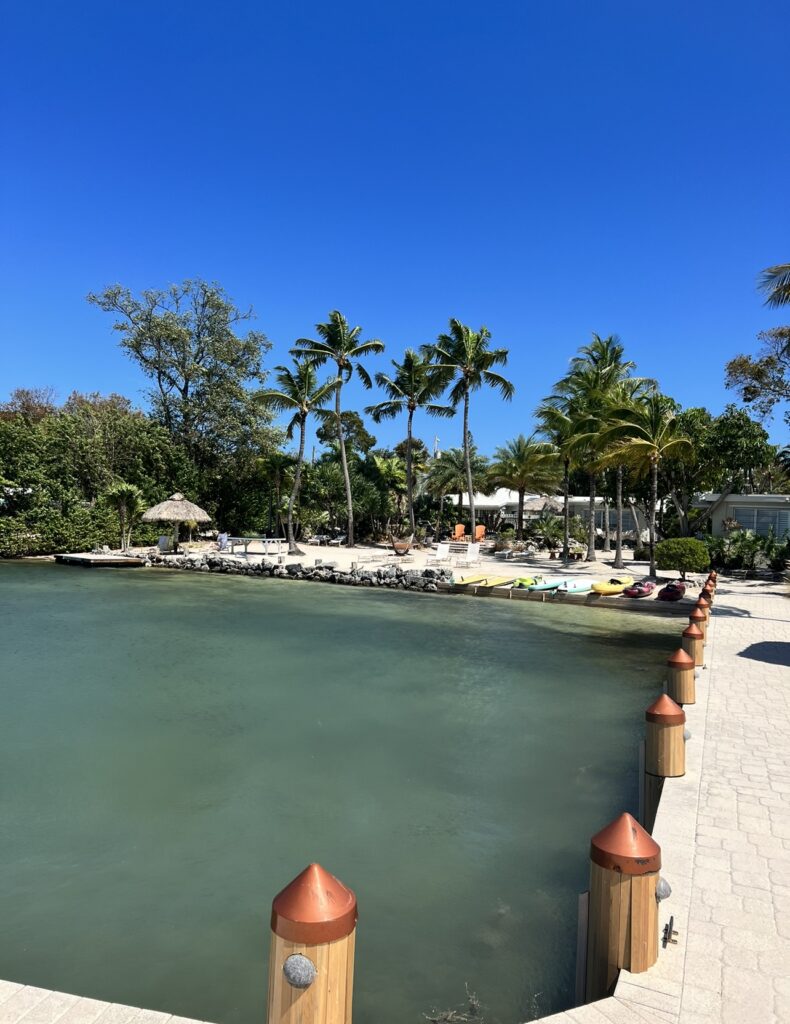 Kona Kai is a magical hideaway, teeming with the natural beauty of old Key Largo and hand polished into one of the most exclusive resorts known to the Florida Keys. This resort is private, very intimate, and adult-only (14 or older). 
Sleeps up to 45 Guests

Adult Only

Maximum Occupancy: 50 Wedding Guests

Site Fee is $3,000 

Sunset Wedding Venue
Set on Florida Bay, we invite you into 6 spacious, private houses near a dolphin rescue and training facility. This rare opportunity to immerse yourself in Key Largo's natural environment involves encounters with our marine mammal family mere steps from the beach. Dolphin Point Villas offers top-of-the-line accommodations, amenities, and a wedding experiences to make your moment memorable.
Maximum Occupancy: 120 Wedding Guests
Site Fee is $4,000
Guests Can Stay On Site Directly
Relax in the peaceful setting of our lush tropical gardens. Nearly four acres, spacious and lovely, provides the perfect setting for your intimate wedding. At Rock Reef you will discover flora to delight your senses, a swimming pool, and hammocks to rock you gently under the swaying palm trees. 
Maximum Occupancy: 75 Wedding Guests
Site Fee is $2,000
Guests Can Stay On Site Directly
Famous for its spectacular sunsets, lively coral reefs, and expansive Everglades Park, the Florida Keys are unlike anywhere else in the world. Hidden away from the hustle and bustle of the mainland, we invite you to discover Azul del Mar Key Largo, your own private paradise on our eco-friendly island.
Maximum Occupancy: 60 Wedding Guests
Site Fee is $3,000
Guests Can Stay On Site Directly
Based in Duck Key, Florida, Casa Luxora is a beautiful waterfront venue that boasts a relaxing atmosphere. Offering panoramic views of the crystal clear waters, it is a lovely choice for those looking for a destination wedding feel. Set on the small private island of Little Conch Key, it is truly a magical backdrop for your love story.
Maximum Occupancy: 1000 Wedding Guests

Site Fee Varies

Guests Can Stay On Site Directly
Why Choose a Florida Keys Beach Resort for a Wedding Venue?
What is a Beach Resort? 

How much does a Beach Resort Wedding cost? 

What is the difference between a Resort, House, or Ceremony and Reception Venue? 

What questions to ask when looking at a Beach Cottage or Beach Resort Venue? 
Why Choose a Florida Beach Wedding Cottage or Resort over a Private Beach House.
A Florida Beach Resort, or also called a Wedding Cottage, is usually referred to as a small hotel or "Inn". Comprised of roughly between 4 and 12 different units that are on the property. Beach Cottages are known to be very quaint and low-key and can be hidden gems with breathtaking views of the Atlantic Ocean or the Florida Bay.
Unlike a Private Beach House or Resort Style Wedding Venue, A Beach Wedding Cottage or Resort may be a more practical and affordable option than the two mentioned above. 
Usually the site fees are pretty reasonable. Between $2,000 and $5,000 (at most) and covers the entire weekend of having a Rehearsal Dinner Party or a Farewell Brunch. 
There are many different reasons people choose a cottage over a hotel or private house to get married. One of the main reasons why people choose a cottage can be price and flexibility. A cottage usually stipulates that you can rent out all the rooms and avoid a site fee or have a minimal site fee compared to a Resort. Most cottages have the flexibility to hire your own vendors and bring in everything from the outside which can be a plus if you are budgeting for food and beverage and maybe want minimal décor. Cottages also allow more guests to stay on site compared to a private house. A private house usually only has one location where guests can sleep. while a cottage setting has multiple different structures to accommodate guests.
The best time to schedule tours, if possible, is 30 minutes before Sunset so you can see the property during the day and see what the property has to offer for lighting at night. Most of these properties have little to no lighting, so seeing it at night will give you a better understanding of what areas may need to be lit for the wedding festivities. Pay attention to the venue as a whole: Check out everything, including the restrooms, the foyer, the dressing rooms, and the outdoor lighting. You will want to be sure your vision can be realized at the location. Take plenty of pictures and write the pros and cons as you are visiting each property.
These should be some obvious questions when inquiring at a cottage and that should be listed on the rental contract.
What is the wedding site fee?

 What does the site fee include?

What is the deposit amount and is it refundable?

What is the maximum wedding guest amount?

How many guest(s) in total can the venue sleep ?- This will give you an idea of how many of your wedding guests that can actually stay on site and how many will need alternative accommodations. 

What is the average nightly rate and do you offer discounts for my guests? 

Additional Events: Can you host your Rehearsal Dinner here as well as brunch? If so, is there an additional site fee charge?
Is there lighting on the property or do we need to bring lighting in from an outside vendor?
Not having lighting available can require additional costs that you were not expecting. 
Is there an outdoor restroom that guests can use –  
TIP: You should have at least 2-3 restrooms per 100 people
.
–  Not having any restrooms available for guest can require additional costs that you were not expecting .
 Is there parking on site? If so, is it complimentary? Approximately how many cars can fit on site?
Not having onsite parking available can require additional costs in transportation that you were not expecting.
Can the venue accommodate a DJ or live band? What time does the vendor music have to be shut off? Can we plug in our own music system after the cut-off time?
Check where the outlets are located in your event space, because that will help you figure out where the band/DJ can set up and where other vendors can hook up their equipment. You do not want the head table to block the only outdoor outlet.
If you are set on having a Florida Wedding Venue that offers sunsets, be sure to ask where the sun sets during the time of year you are considering. Some couples are set on having a sunset ceremony, but depending on the time of year and property, you might not be able to see the sunset.
What is the policy for garbage removal for the day of my event? This is something you should inform your Caterer/Bar of.
Can I hire my own vendors (caterer, coordinator, DJ, etc.), or must I select from a preferred vendor list?
TIP: Alot of these venues allow for our All Inclusive Wedding Packages! You are more than welcome to contact us to see pricing paired with an All Inclusive Package based on your guest amount!