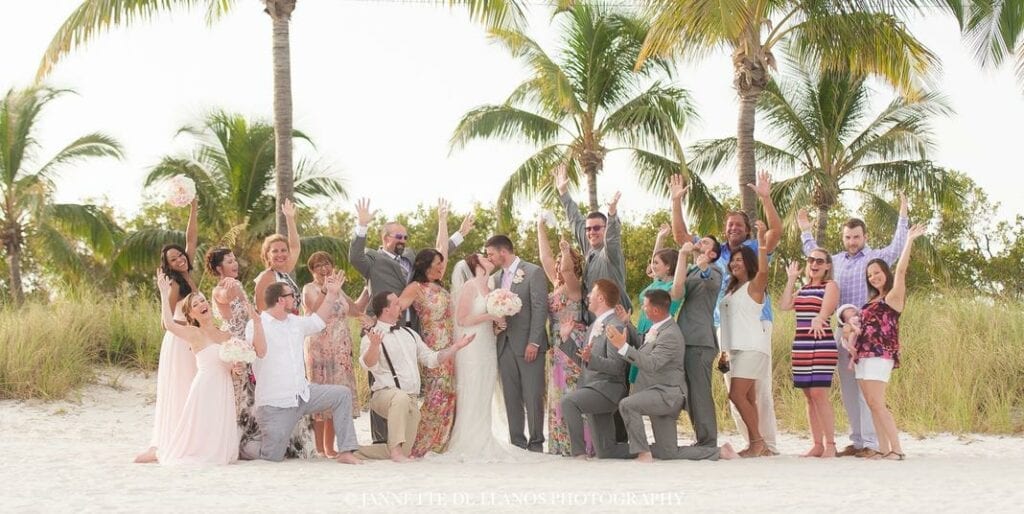 What to Wear to a Beach Wedding in Florida
As a Guest, one of the first things you ask yourself when you are invited to a beach wedding is "What do I wear?" 
Whether you are planning or attending a Florida beach wedding, it is a common question to ask, what do I wear? Is it beach formal, beach casual or a black tie wedding? 
Some questions to steer you in the right direction are 
What time of year is it?
Is the reception indoors or outdoors?  
How Many Guests are Invited to the Wedding?
Is it Ceremony only or ceremony and reception dinner also? 
As a guest to find this information, look to see if the couple has a wedding website or if they placed a dress code on their invitation cards.
If it is located at a high end resort or private beach house estate then it might be safe to say that were looking at a little more beach formal or maybe even black tie.  
For Small cottages, bungalows, and restaurants can, and might be, a little more laid back and casual.  Black ties are mostly uncommon considering most of the event is typically outside. 
Beach Wedding Attire Categories
Beach Casual

Beach Formal

Black Tie

Shades of White
Beach Casual Attire is the most common attire that we see at a beach wedding worn by guests. It's comfortable and convenient.  Here are some great examples below. 
Beach Casual 

Linen shirt

linen pants/shorts

Khakis

Shoes could be sandals or boat shoes
Beach Casual

Sundress, short or long

Sandals

Bright Colors in Spring and Summer go well
Beach Formal is also a very common attire that we see. This gives you ideas for a more formal style event but dressing for the elements of the beach such as Sun, wind, water and salt.  Here are some great examples below. 
Beach Formal

Linen shirt

Linen pants or Khakis.

Sport Jacket.

No Tie.

Shoes should be dress shoes
Beach Formal

Sundress, short or long

Sandals
Although somewhat uncommon, This gives you an idea of a formal affair – and is laid out below. Typically a black tie wedding event will be held at a beach ceremony and ballroom reception indoors. If thinking this is what to wear to your beach wedding, we would suggest confirming with the bride or groom before proceeding. 
Black Tie

A tuxedo

A tie

Bowtie

Dress shoes
Black Tie

Cocktail dress

Long evening gown
Another Common and popular look is the all white or shades of white with white top and off white or khaki bottoms or a long white sundress. This is particularly popular because of being on the beach in the hot sun and sand.  
Shades of White

Breezy Pants

Linen Shirt, Short or Long Sleeve

Jacket

Shoes can be anywhere from sandal to dress
Shades of White

Breezy all white dress, short or long.
Another common question and factor is shoes. Can I wear high heels in the sand ?   What kind of sand does the property have? Will I have trouble walking around on the Wedding Day?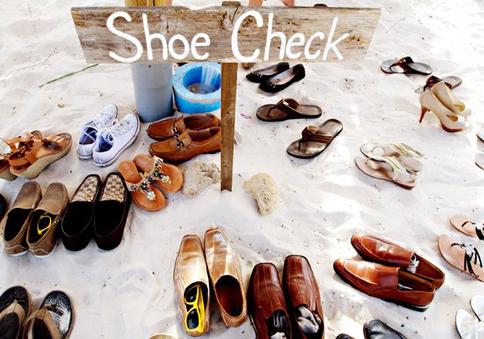 Some things to Consider When Asking What to Wear to a Beach Wedding?
Depending on your venue, sand can either be packed in and easy to walk on or fluffed and a mission for high heels.  Don't be scared to contact the location to ask questions:
What kind of sand do you have, packed in or fluffy?
It is a very common question. If it is fluffy sand – no worries all you have to do is make it past the cocktail hour and then kick off your shoes and relax – After all, It is a beach wedding.
Are you Planning a Beach Wedding?
You can better inform your guests on what to wear to a beach wedding by creating a wedding website and placing the attire information on there or by placing a hint on your wedding invites- see below for the different styles.​
Consinder a shoes optional sign to make your guests feel more comfortable about kicking off their shoes.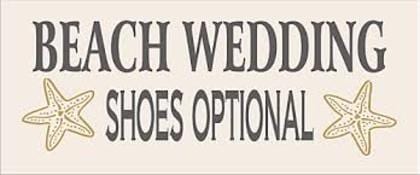 Consider the time of year that you are getting married before you pick out an outfit. Even though this is a beach wedding, that does not mean it stays hot. During the winter months it can get very cold and even in spring months an offshore breeze can drop the temperature dramatically, especially if you have been out in the sun all day. 
If you are getting married in the Florida Keys,  check out our calendar page to see what the average temperature is for your wedding day. 
How to Fly with your Wedding Dress
You can bring a wedding dress through the security checkpoint for screening, but we strongly recommend that it is packed safely in a garment – style bag or other packaging to protect it during the screening process. We also recommend that you contact your airline to determine their policy for bringing and stowing the dress on the airplane, as well as how it fits into their carry on bag. 

Consider contacting a Dry Cleaners to schedule for your dress to be steamed the day before the wedding. 
Some Other Great Articles You May Enjoy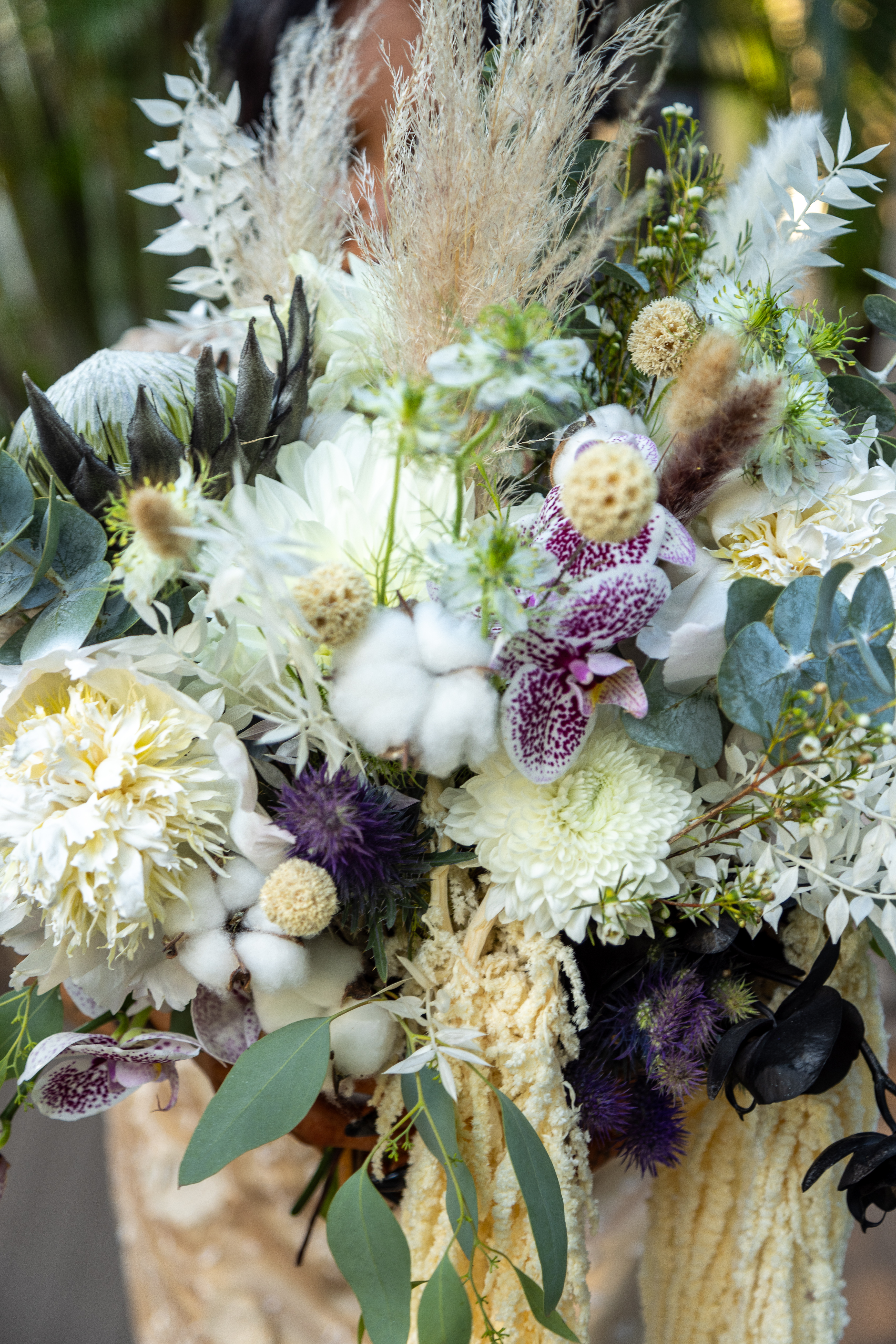 Tips and Advice Which style are you incorperating? Facebook Twitter Youtube WordPress It's 2023, when thinking weddings what exactly are we imagining? Are we rustic vibes? Or maybe
Read More »