Florida Keys Wedding Caterers
Florida Keys Wedding Caterers and Wedding Catering in the Florida Keys from Key Largo, Islamorada, Marathon, and Key West
Our Top Rated Wedding Pros
Just the Bar
Florida Keys Bar Services
Private Chef Wes
Florida Keys Catering Services
Caribbean Catering
Catering Service
LJ's Events and Catering
Catering Service
Things to Ask your Florida Keys Wedding Caterers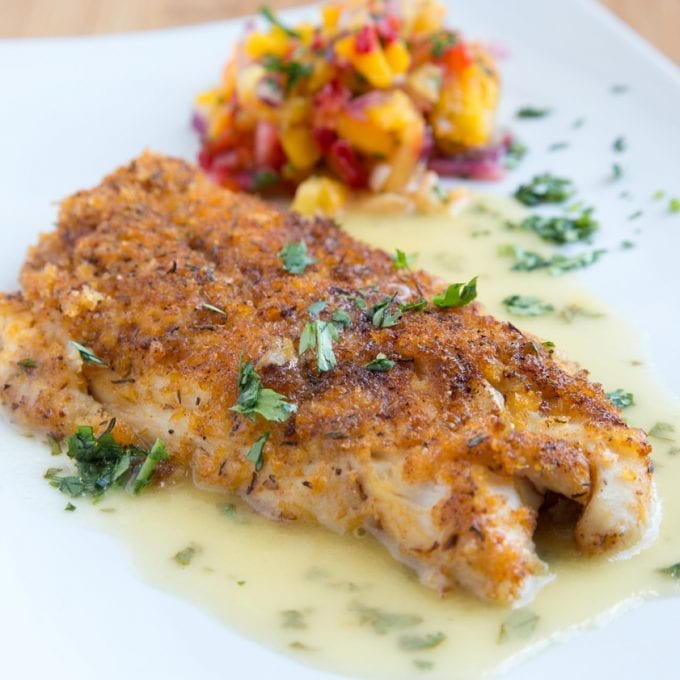 After booking your Florida Keys Wedding Venue,  start to look into the cost of your Florida Keys Wedding Caterer, if you can, try to look into the cost of an ideal caterer even before you book your Florida Keys Wedding Venue, as this will help you figure things out with your budget.. 
If it is a Florida Keys Wedding Resort you can even ask for a sample proposal just to make sure there are no hidden cost's before you secure the date. Average price for a local Florida Keys wedding caterer's is any where between $40 – $70 per person + tax and service charge.
Well it is a Florida Keys Wedding so seafood is obviously offered from most if not all local Florida Keys Wedding Caterers. All of our  Caterers use fresh local seafood from local fisheries in town from Key Largo, Marathon and Key West. Anything from Mahi Mahi, Grouper, Hogfish, Snapper, and More! 
We do, however, have couples that seafood is not their biggest choice for entrees and that's OK. We often see weddings with no seafood at all or will do a small seafood appetizer and maybe a seafood option during dinner. Like a Chicken, fish, steak option which is usually the most common.
 Other very popular Florida Keys Wedding Caterers menu items include a Taco Food Truck, Italian foods, Meats and Chicken. Just because you are in the Florida Keys does not mean you have to get fish, Guest's might expect it on the menu, but it is common to have no fish listed. I would first start off thinking what style of a wedding are you looking for and then go from there – 
Casual Buffet 

Extending Cocktail Hour 

Station Style Food 

Formal Sit Down Dinner 

Fun Food Trucks 
Also keep in mind if you are looking into hosting a
rehearsal dinner
/ brunch you can always do something different each night.
If you plan to visit the Florida Keys for your wedding planning, schedule some tasting's with your Florida Keys Wedding Caterer. It is good to get a couple different tastings scheduled from different Florida Keys Caterers. As the local wedding caterers in the Florida Keys might have the same menu but different flavors and styles. Try and get information on tasting cost, depending on the caterer, they can range anywhere from $25 – $50 per person and that usually includes – 2-3 Entrees, 2-3 sides and maybe a dessert. Most of the caterers will give you a credit of that cost if you end up booking their services -If you can't make it down for a tasting don't be scared to ask for Photos of past events, even if it is going to be a casual Florida Keys Wedding, presentation is everything and of course reviews.
Honestly, from what I have seen each Florida Keys Wedding Caterer charges differently for staff. Some charge both staff pay and gratuity, some charge just gratuity and some charge staff hourly pay and leave the gratuity up to you.
My biggest recommendation is to make sure they have enough staff to provide good service for you and your guests.
Some
Wedding Vendors
cannot leave the property to grab dinner and can be a service to your wedding for up to 12 hours including set-up.. So please don't forget those vendors if they do not eat or take a break they might not be at their best. I usually say if a vendor is there for longer then 6 hours they should be fed a vendor meal.
Most common vendors to feed are –
DJ
Band Members
Coordinator
Photographers
Videographers
 Some vendors have this in their contract already so be sure to review and most Florida Keys Wedding Caterers will provide a discount for the vendor meals since they are not enjoying all the courses..
Another great tip for your time line – If possible, try to get your vendors to eat before dinner begins so when all your guest are finished with their meals and it is time for toasts you vendors are ready and you do not have to wait on them to finish.
Important Questions to Ask Your Florida Keys Wedding Caterers
* If you are having a buffet or something more causal you should have 1 server for every 4-5 tables. Or 1 Server for every 30-50 guests.  They will mostly pre bus, fill waters etc.. 
Something we see often for buffet or station style food is, when it is time for service the servers that are attending the tables end up going behind the buffet line and helping with the food rather then focusing on table service – things tend to happen * your guest drops a fork in the sand, someone spills water and napkins are needed, more water is needed, someone is asking for salt etc.. and all staff is behind the line .
If the Florida Keys Wedding Caterer does also use the servers for food service then ask for a additional server just to focus on the tables, it is worth the extra expense and if you want real table service like wine, drinks etc… Then you will need to add additional staff – or look into hiring a cocktail waitress – then the cocktail waitress can just focus on drink service for your guests.
If you are having a sit down dinner – There should be 1 server for every two-three 10 top tables. Or 1 server for every 10-20 guests depending on how many courses.
Most Florida Keys Wedding Caterers, if they do not provide these items then they do not set them up and that would be the responsibility of the rental company of who you rented those items from – Or you can ask the caterer to set them up for you.
This is something that is often over-looked. If you do not have a wedding coordinator be sure to ask who sets up my dinner tables..
Do you provide the chinaware, glassware –
Each caterer in the Florida Keys is different. Some want nothing to do with the set-up / chinaware and want to just focus on the food and some can create a package and add it to the caterering invoice and set it all up.. When I step in as month of coordinator, I often find that couples assumed that the caterer was providing those supplies because they are providing the food (Makes Sense) but most of the time that is not the case and they have to add an additional expense for setting up that was not factored into the budget. 
 So be sure to ask your caterer what they provide even down to the buffet tables and linens. Some caterers do not provide the buffet tables, chafing dishes, linens, water pitchers etc…
Contact us and we can help you with what questions to ask based on your menu or if you're feeling overwhelmed then this is a good time to hire a month of coordinator, as this is there job to figure out all of these questions for you.
If so, do you provide water pitchers, gallon water, and ice or do we need to supply / get the bar to supply.
Depending on the time you cut the cake you might not even have the servers / caterers there at all. The caterering team usually leaves after dinner unless they are providing the cake itself or bar service then they stay until that service is complete.
Check Out Our Journal for up to date info on topics like these.