Florida Keys Wedding Cakes & Bakers
Our Top Rated Wedding Pros
Search and Browse some of the best Wedding Bakers and Pastry Chefs located in the Florida Keys. From Key Largo, Islamoda, Marathon, & Key West. 
Maggies Bakery
Florida Keys Wedding Baker
Florida Keys Ice Cream Parlour
Florida Keys Ice Cream
Kristis Key Lime Cookies
Florida Keys Wedding Baker
Adverise With Us
Costs Nothing To Have Your Business Listed With Us
Florida Keys Wedding Cakes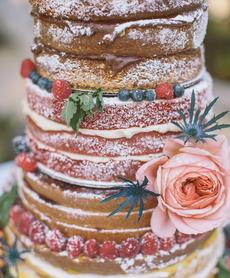 HOW TO CHOOSE YOUR WEDDING BAKER
When selecting your Florida Keys Wedding Cakes and Baker, we suggest to go local on this one, most of the weddings in the Florida Keys are out doors on the beach, so the local Florida Keys Wedding Bakers have a better idea on how to prepare for hot, windy and salty days. We have some of the most amazing, talented local bakers that can help you design and custom make different flavors. 
Display Time

Cake Cutting Later in the Night

Cake Tier

Overlooked Items

Chocolate Cake

Cake Tables
If you have no idea what kind of cake or dessert that you might want no worries contact your Florida Keys Wedding  Baker and she can help you come up with a great idea and even help you with a grooms cake. 
5 Helpful Tips with your wedding baker and cake
In the summer months, schedule your cake to be displayed 30 minutes into cocktail hour to prevent bugs and the leaning tower of pisa
If your cake cutting is scheduled later in the night you can always have your photographer take a pretend cake cutting photo once your cake is displayed.
If you plan on saving your top tier ask your baker to supply a box and inform your caterer not to serve the top tier 
Don't forget about the items that are often over looked like the actual cake table, linen, and cake cutter.
 If you are thinking of having Chocolate cake, stick to a light layer on the bottom (that is the layer you will cut into) you do not want to risk having chocolate on your teeth or a dark smudge on your wedding dress
Rental Items
Florida Keys Bakers do not provide a wedding cake table so this is something you have to special request from your rental company or caterer. Before purchasing a cake cutter ask your coordinator/caterer if they have one that you can use, most do.