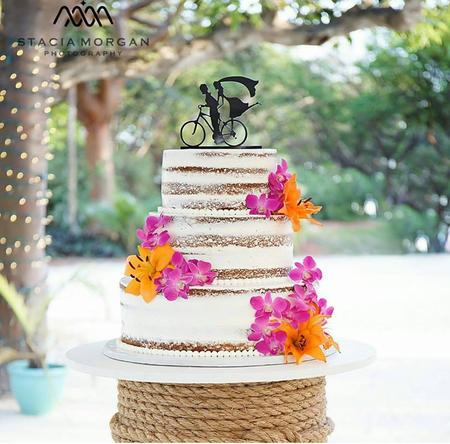 Categories:  Baker, Pastry Chef

Services:  Cakes, Pies, Cake Pops 

Established:  2011

Based out of: 

Key Largo

Travel Area:  Key Largo – Marathon​​
Maggie Ames is the Pastry Chef, designer and owner of Maggie's Bakery. Born in Argentina, Maggie developed her passion for food as a young girl. She grew up with a strong attachment to her European roots and it was inevitable for her to become a Pastry Chef .

She pursued Culinary School in Mar del Plata, at the L'ecole Institute. Upon graduation she honed her skills at many restaurants in the areabefore her journey to the United States where she began work at Ocean Reef Club as a pastry chef to Chef Michelle Bernstein at Carysfort Restaurant. After a stint in Cape Cod at the prestigious Wequassett Resort, she returned to Ocean Reef and soon became Pastry Sous Chef.

She now owns Maggie's Bakery in Key Largo offering the most exquisite taste of the true homemade art. Her methods are from scratch, using quality products and no use of preservatives or chemicals.