Florida Keys Weddings 101
Why we choose to select only local wedding vendors for the Florida Keys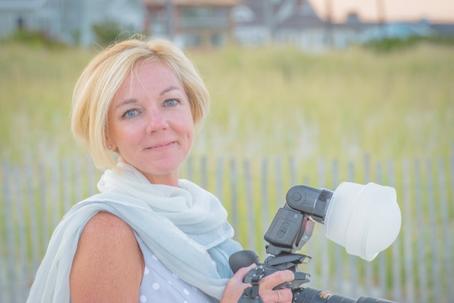 We are extremely excited that you chose to have your wedding in the Florida Keys. I'm Sure as you may have figured out by now that the venue decision process probably wasn't easy and picking which vendors to choose isn't that far behind. 
In this Article we will go over why we choose local vendors vs. other vendors from out of town. How you can appropriately make the right choice in this big decision for your wedding. 
​We live on a chain of Islands that are unlike anywhere else in the world. Local Vendors know these islands inside and out.
FLORIDA KEYS WEDDING VENDORS
First off, let me state clearly that we think there are some absolutely wonderful wedding Vendors that are located all throughout the State of Florida and we have met some from other countries that we wish could live here as well. Some vendors that we have worked with from time to time  are probably considered to be more "Local" than Locals.  Any vendor that we recommend that is not local. Has gone above and beyond day in and day out to execute some of the Worlds best weddings.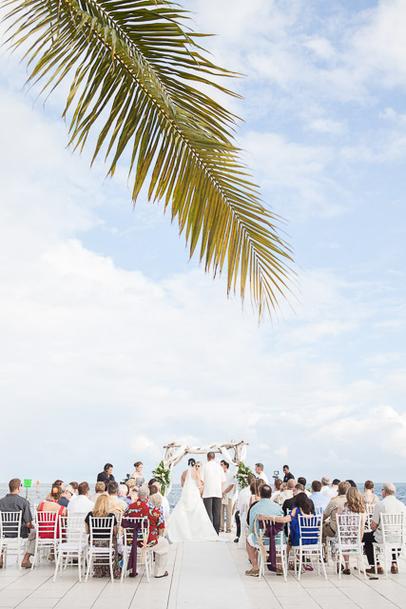 Now normally weather wouldn't be number 1 on my categories but since we are having such strange weather lately its all I can think about. A local vendor knows our weather and it is very different than that on the mainland. Sometimes intuition has to take over because an iphone app only does so much. Seeing the clouds break off from the waters and knowing the difference between "This is something we should prepare for" or "This is a 5 minute quick rain" can be a huge difference when breaking down a section of the wedding to closing it off. Our rain is very much different than that on the mainlands. They are usually very quick spurts that last 10-15 minutes. Cold weather is very rarely a factor but when the winds are blowing it can make a huge difference and affect your guests. As we are preparing for a wedding tomorrow I look and see that winds are blowing 12 mph off the Northwest and that the venue we are going to is facing Due west with an abundance of trees facing the Northwest so we should be in the clear for wind. Things like that happen from time to time without even us realizing it.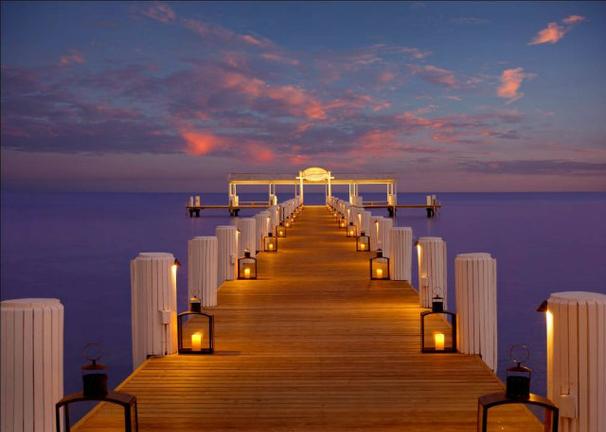 This is fun for me. Not just speaking on the day of the wedding, but doing this as a business. Its fun, I enjoy it. And when I start seeing my friends on the vendors list it starts to get even more fun. Don't get me wrong. We are all here to take our job seriously, but your wedding is supposed to be a fun and joyous occasion and we hold it as such. The moment the sun breaks dawn on your wedding day and you begin to open your eyes there is a level of excitement. Its butterflies, its anxiousness, is it everything you dreamed it would be? When us vendors start arriving to your venue, local vendors know each other, we click. We laugh and start setting a vibe for your wedding. Your guests are happier, you are happier. We feed off each other and try our best to execute another amazing wedding. Behind the scenes on the next day we have lunch together, talk about your wedding and how fun it was. How Grandma broke it down on the dance floor and how we cried when vows were exchanged. This is everyday life for us and we love spending it with our community.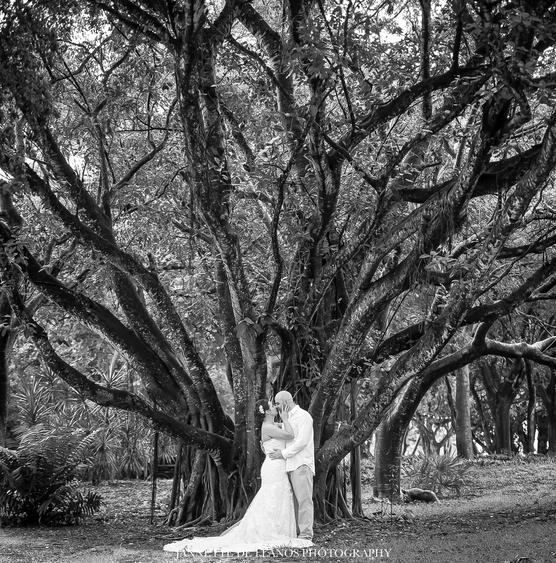 Continuing from number 2, local vendors mean they are local vendors. Duh, I know, but chances are the venue that you're booked at, that vendor has worked there hundreds if not thousands of times. They know where the electrical outlets are, they know the staff, they know the property inside and out. The other day I saw one of my favorite photographers, Jannette De Llanos say, "The sunset is going to peak right here at around 6:00pm so I need you here by 5: 50." And she knew the exact angle to hit that moment. Its repetition. Its knowing that in Winter the sun sets more to the South and in the Summer it sets more to the North. If an emergency happens, chances are the local vendor will know who to call, where there may be a back up. Travel fee? Nope. They are there. Your outside vendor may charge a "Travel Fee" that puts them to be more expensive than the local vendor. Although this may not seem like much, Your local vendor uses those attributes to their advantage and why wouldn't you want a someone who has a leg up on the competition.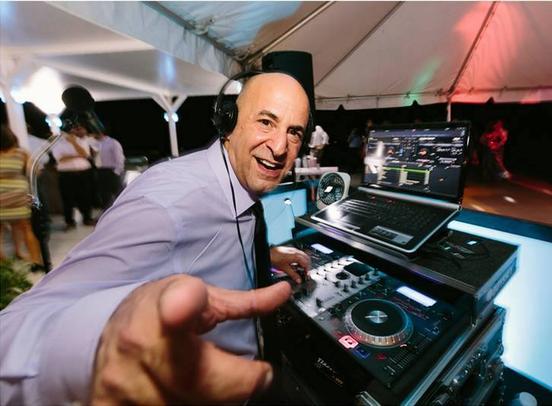 I spelled Sole like Soul because to me they are one in the same. For almost 90% of our vendors, This is their only means. This is how they pay their bills, put their kids in soccer practice, and buy their equipment, ect.. Now I'm not trying to guilt trip anybody. Sometimes you may have a friend of a friend who will perform the services for free, or you may barter out a deal from a family member. There are countless ways to score a good deal for your wedding vendors and thats ok. If you hire a wedding vendor from an outside location we would still love to meet them and see how they perform, However, if you are debating between an outside vendor from another area and a vendor located in the Keys, you may want to consider this when deliberating between those options. Too many times, we have seen an outside vendor with mediocre talent and execution run off after the wedding and no one has seen that person ever again. Do they do this for a living? Where did they come from? Our vendors put their heart and soul in what they do and it shows.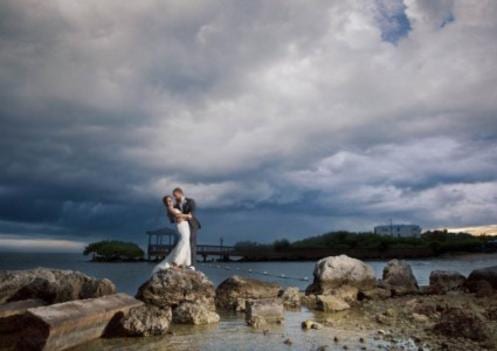 Ok, So this is a big category for me, and while I think these are all important, being a local vendor here in the Florida Keys gives me a sense of pride. This is a small town and a we are held by the standard in which we execute our weddings and conduct business. Yes, we can all be friendly and happy but we are serious about what we do. All of us. Trying to not to sound so cut throat, but references and reputation can make you or break you. If you are a slack vendor, chances are you're not going to be recommended by anybody and eventually find another occupation. Now, on the other hand, finding a new vendor that I work with and they are spot on is a great feeling. It leads to new friendships and successful networking. Its what we do. Day in and Day out. An outside vendor could care less. They are 100 miles away and I'm not saying that they all have this attitude, but some miscellaneous vendor from who knows where could care less about their reputation for the Florida Keys. Here today and gone tomorrow. If they sucked, it doesn't matter because they are in Orlando for their next wedding while we are left to save face.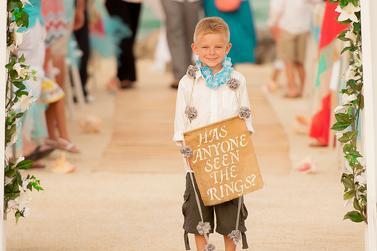 Yes, There can be traffic in the Keys. Sometimes its not much but there is a difference between being tardy and being late. Traffic can make that difference. Just recently we went through what locals call "Hell – Week" and that is the week between Christmas and New Years. Its crazy packed down here. Hours of stop and go traffic and occupancy are at 100. In season (tourist) there are all kinds of events, festivals, and things going on. A local vendor knows whats going on and where, and how to divert that traffic the best they can. There is only one road down here and knowing whats going on can help us get to your event on time. After all, that's what you are paying us for.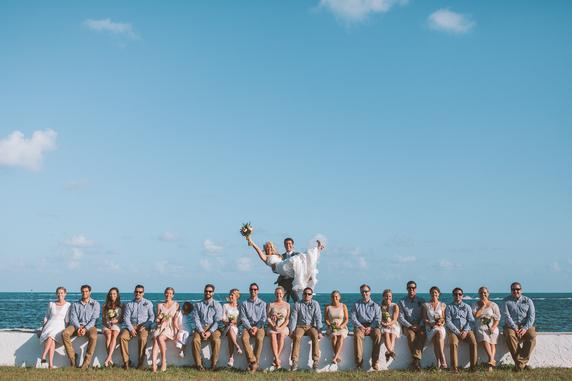 First lets define Corporation. Whether it be photography, videography, DJ, lighting, catering, or any other vendor that you can think of, there are companies that advertise DJ services or Photography services but they are a company based out of California or New York and they have DJ's listed with that company that they rent out. Let me explain a little further. You contact this company that sets you up with "Mr. DJ" and you have been back and forth with "Mr. DJ" but when it comes time for your wedding. "Mr. DJ" is now Peter whom you never spoken with, Doesn't know your timeline, and is kind of winging it. Sounds fun? I didn't think so. Talk about seeing a couple get stressed out on their wedding day. We have seen it time and time again. Vendors here may have corporations or referral services, but the vendor that they align you with is the vendor that will be performing your wedding.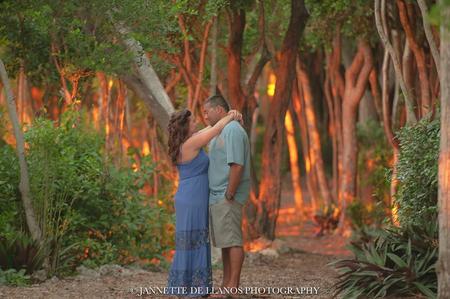 Will we recommend an outside vendor? YES! Absolutely! An outside vendor is sometimes a necessity, but they will be scrutinized 10 times more than a local vendor. As I wrote earlier, we have nothing against outside vendors, but we have so much respect for our local vendors, so much that we may forfeit a membership because of it and that's ok. We want your wedding to go off without a hitch, yet, we want it to be fun, exciting, and most of all memorable. Based off my experiences in working with weddings from beginning to end, local vendors seem to contribute all that and more.