Why you may want to book your officiant early
Q. What ONE VENDOR must you hire when getting married?
There was a time, not too long ago, when the celebrant/clergy/officiant performing and legalizing a ceremony was contacted simultaneously, or not too long after the date and venue were selected.  What happened to those good old days? Since everything old is new again (or RETRO, I should say), then perhaps that trend will return. Maybe in some markets, it never changed, but if 2014/2015 are any indication here in The Florida Keys, the shift was definitely towards booking officiants much closer to the wedding date.
Being the inquisitive type, I asked myself "Why?" After a great deal of ruminating, here is what I was able to pull together from the answers rattling around in my head:
Top 6 Reasons on When to Hire your Wedding Officiant Early
Couples are overwhelmed with the other decisions and just don't get to it
Couples are encouraged to focus on venue, food, photographer first
In destination weddings, there are all the travel, mail and communication issues, uncertainties and research to address
Because a wedding celebrant is such a personal and intimate element of the wedding date, the sheer importance of the choice makes the task more difficult
Couples feel that if they book the officiant early – they will have to address the ceremony early as well
Lastly, they just don't know where to start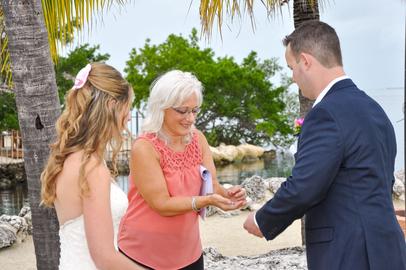 The individual creating and performing your ceremony is vital to your day and like, the other vendors, the exceptional ones are booked early. Our calendars mirror everyone else's and we require time to process your contract/payment confirm and communicate with you as well as build the relationship and assist you in many ways. We want to allow sufficient time to create the ideal bond and perfect wording without applying undo pressure.  Ultimately the final product does not have to be crafted until much closer to your date. The extra time will allow your officiant to make sure you have had a chance to go over all the options and resources that she will make available to you.
So call your officiant early and improve your chances of booking one who is reliable, professional and the right fit for you.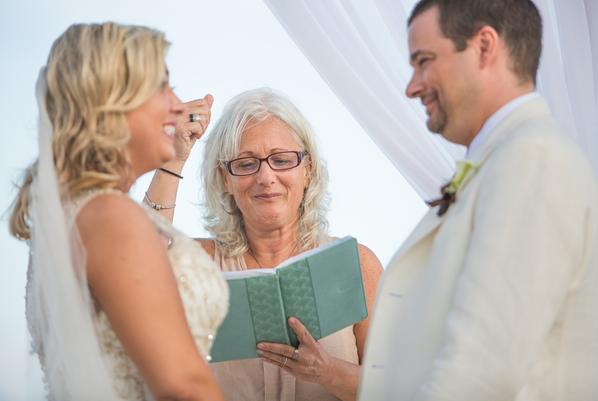 Other Articles You May Be Interested In.
Rock Reef Resort is located in the beautiful Key Largo, Florida. Conveniently located within walking distance to some of the best restaurants & shopping. The
Read More »