Building Your Wedding Vendor Timeline
Planning a wedding in Florida  maybe different than planning a wedding on the mainland and Knowing How and When to Hire Your Wedding Vendors may help you with Costs, Wedding Planning, and A Reduce in Stress!
Now, Our Wedding Vendor Timeline is going to be a little different than other websites that you may visit, and there is a reason why. 
Now that you may have your Wedding Checklist all marked off, Looking and choosing on When To Hire Your Vendors  is different because are options are alot less limited. 
#1 When To Book Your Wedding Planner
YES, this should be the first thing we search for When to Hire Your Wedding Vendors. Considering the fact that they have the word Wedding Planner in their name, it may mean that they do this for a living.
 So many couples often tell us that they are not interested in a Wedding Planner or want to plan it on their own. And that may be fine, but at least try talking to a Wedding Planner First. Feel them out, you may end up having to come back to them when the ball starts rolling. If you are already starting to get stressed and you haven't even chosen your venue yet, then I would definitely recommend getting a local keys wedding planner. 
We have come across people who don't want to hire a wedding planner until they have locked down their Wedding Venue location which makes sense, but after you have locked in your Venue, consider looking at Hiring a Wedding Planner First!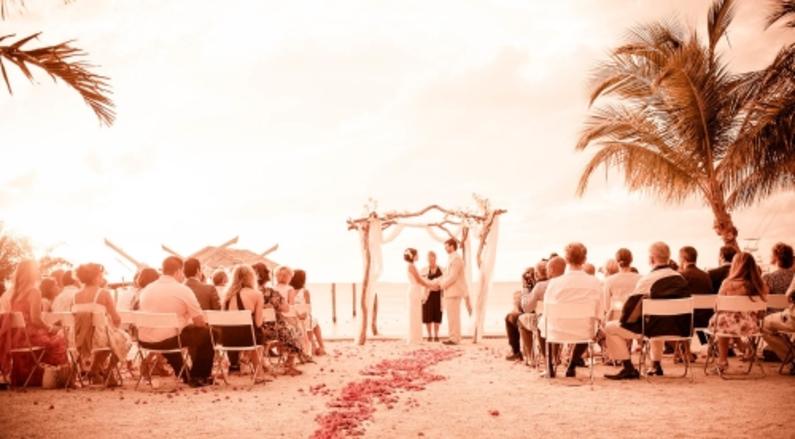 #2 When To Book Your Wedding Caterer
Assuming that we have a wedding venue already selected that does not provide food or wondering how to buy alochol for your wedding , selecting the Caterer for food and bar options would be number 2 on our list for When to Hire your Wedding Vendors. Wedding Venue, Food, and Rentals, are going to be your three biggest expenses and finding the right caterer will help you stay align with your budget. If you are planning for a rehearsal dinner and brunch, take your guest amount and times it by three for easier calculations. Many caterers down here in the keys provide easy to elegant dishes, from buffet, carving stations, and plated options. Make sure to do tastings with them, talk to them about their style and see portfolios. Make sure they are licensed and insured. Read reviews and be patient.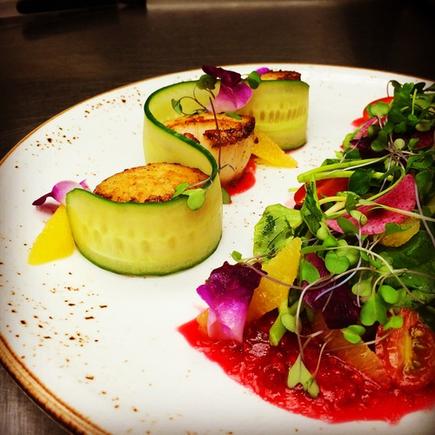 #3 When To Book Your Wedding Officiant
And coming in at Number 3 is When to Book your wedding officiant. We may be one of the few and only wedding websites that recommends that you book your wedding officiant early. Why? You are going to need an officiant. That's a fact. Whether it is a family member, friend, or local keys licensed officiant, you are going to need one. Officiants down here in the keys book fast and there are not that many to begin with. Finding one that you connect with and have a great rapport is a huge plus and we recommend you put down the deposit asap when you find that one.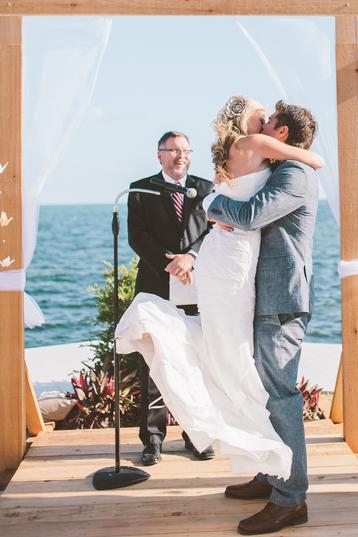 #4 When To Book Your Wedding Photographer
Almost all of our Florida Keys photographers and videographers are independent. Meaning they do not work for a corporation who has an unlimited amount of wedding photographers on hand. What you see is what you get, see why we hire only local vendors. I (Personally and unbiasedly) feel that we have some of the worlds, yes worlds, best photographers right here in the Florida Keys and having them capture your wedding event is a treat for all. Wedding Photographers, especially the good ones, get booked up very quickly. Sometimes more than a year + in advance. A photographer cannot perform multiple weddings on a day so finding one that you love and securing them is key and a relief.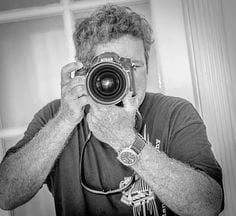 #5 When To Book Your Wedding Hair & Make Up
Finding the right wedding hair and make up artist may be harder than it was finding the person you are going to marry. A true make up artist that can do hair is something that is a gift and finding one that is open and available for your date needs to be locked up asap. Be sure to do some trial runs with your top artists that you have in mind and when you find the winner be sure to leave a deposit. There are alot of local keys salons down here but very few that will travel to your keys wedding venue and even fewer that can execute your vision.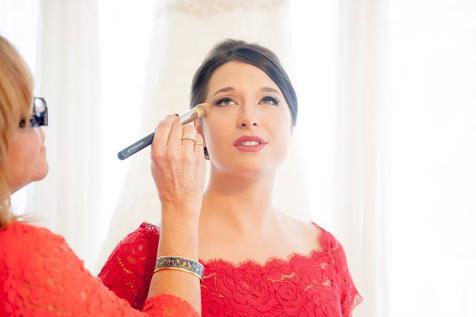 #6 When To Book Your Entertainment
Ahhh, yes. The Entertainment! Whether a smoking cool DJ & MC, A Caribbean Steel Drummer, or even a solo pianist or a 3 piece stringed band. Picking what moves the peoples feet is definitely a fun choice and leads us to Number 6 on our list. We do highly recommend choosing from our list of Wedding Vendors. If you go with someone else please check reviews, ask for videos of recent events to see how they interact with the crowd. Check their facebook page and other correlating pages for any positive feedback. When you feel comfortable. Pull the trigger.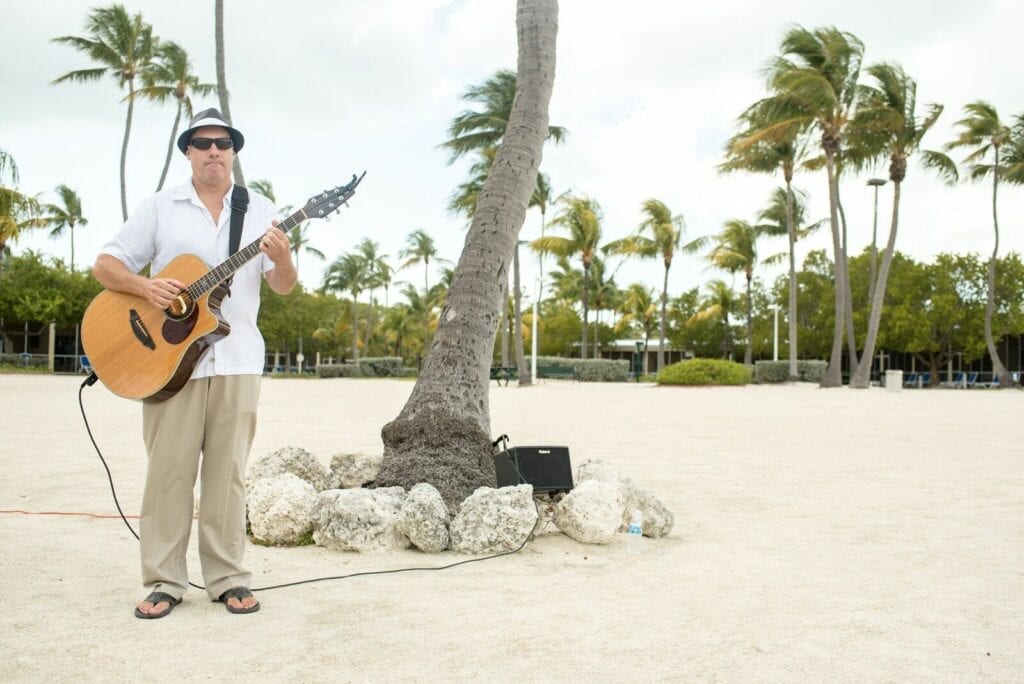 #7 When To Book Your Wedding Transportation
Wedding Transportation may or may not be a necessity depending on the Wedding venue that you selected. If you are going to host your event at a larger resort where most of your guests will be staying then getting transportation to that event may be left to a couple people needing a taxi or using uber. If you have your wedding event at a private house or a cottage where parking is limited than having transportation may be necessary. We do not like to condone drinking and driving so if most of your guests will be coming from an offsite location then factoring transportation into your budget would certainly be ideal. Transportation comes in at number 7 and while there are quite a few companies to choose from, busy season could lead to more of these companies being occupied the day of your event, so we suggest scheduling with them sooner than later.  
*Helpful Tip: Using Emerald Transportation for airport pick ups and drop offs can be a great way to save time. Most car rental companies in the Miami, Ft. Lauderdale area are often packed with long lines. Using them to pick you up and drop you off here at a car rental spot where its fast and convenient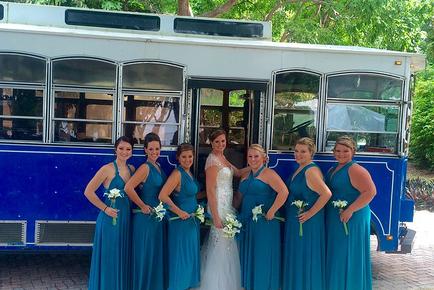 #8 When To Book Your Wedding Florist
Wedding Florist and Decor comes in at number 8 and here we can take a little bit of time. Most couples usually jump to flowers and decor in the planning process but it isn't necessary. We should save this toward the end of planning and see what our budget allows. The reason we put them on the lower tier of the list is because unlike an officiant or photographer. A florist or decorator can handle multiple weddings in a day. Chances are they will be available to execute your flowers by just dropping them off and their availability will be alot more flexible and open.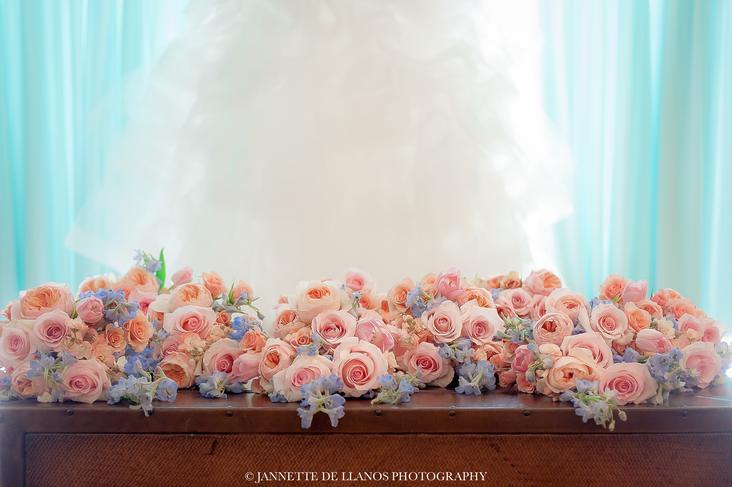 #9 When To Book Your Wedding Rentals
Wedding Rentals such as tables, chairs, linens, and other items can be put at number 9 on your vendors list. This will be probably the 3rd chunkiest part of your outgoing budget. So its necessary to make sure that the other vendors that we need have fallen into place before we start scrolling through rental items that you may need or want. Decor can be a part of your wedding that starts to sky rocket unexpectedly so this is why we suggest waiting til the later time before we start adding unnecessary items into our cart. Make sure you get what you need first and allow the budget to dictate the things that we want afterwards.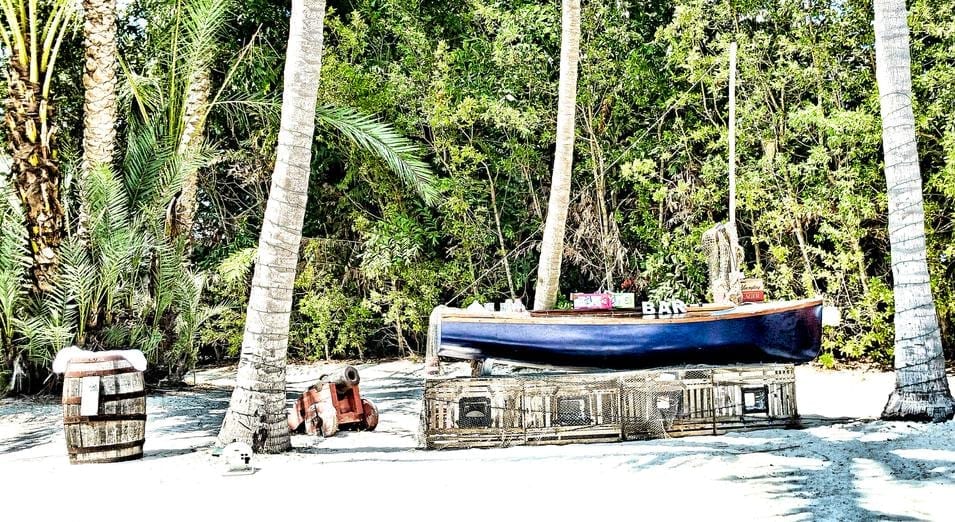 #10 When To Book Your Wedding Cake/Baker
A Baker or Pastry Chef is number 10 on our list as they can also host multiple weddings in a day. Be sure to try several tastings with your baker to make sure you pick the one you like the best.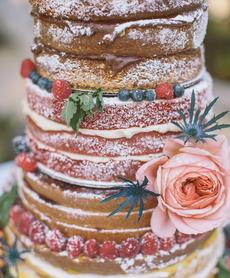 #11 When To Book Your Wedding Enhancements
And last but not least on our list is your unique wedding entertainment. These should be one of the last vendors that you choose to book with and the reasons may seem obvious. This should be the last part that we use to fill or go under our budget for costs whether you are looking for fireworks, a Magician, cigar roller, ect…  These vendors are not a high priority vendor and most of them should be available for your wedding day unless it is a Holiday Weekend.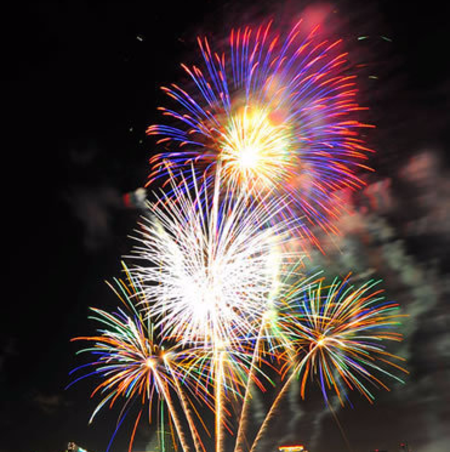 Other Articles you May Enjoy on this topic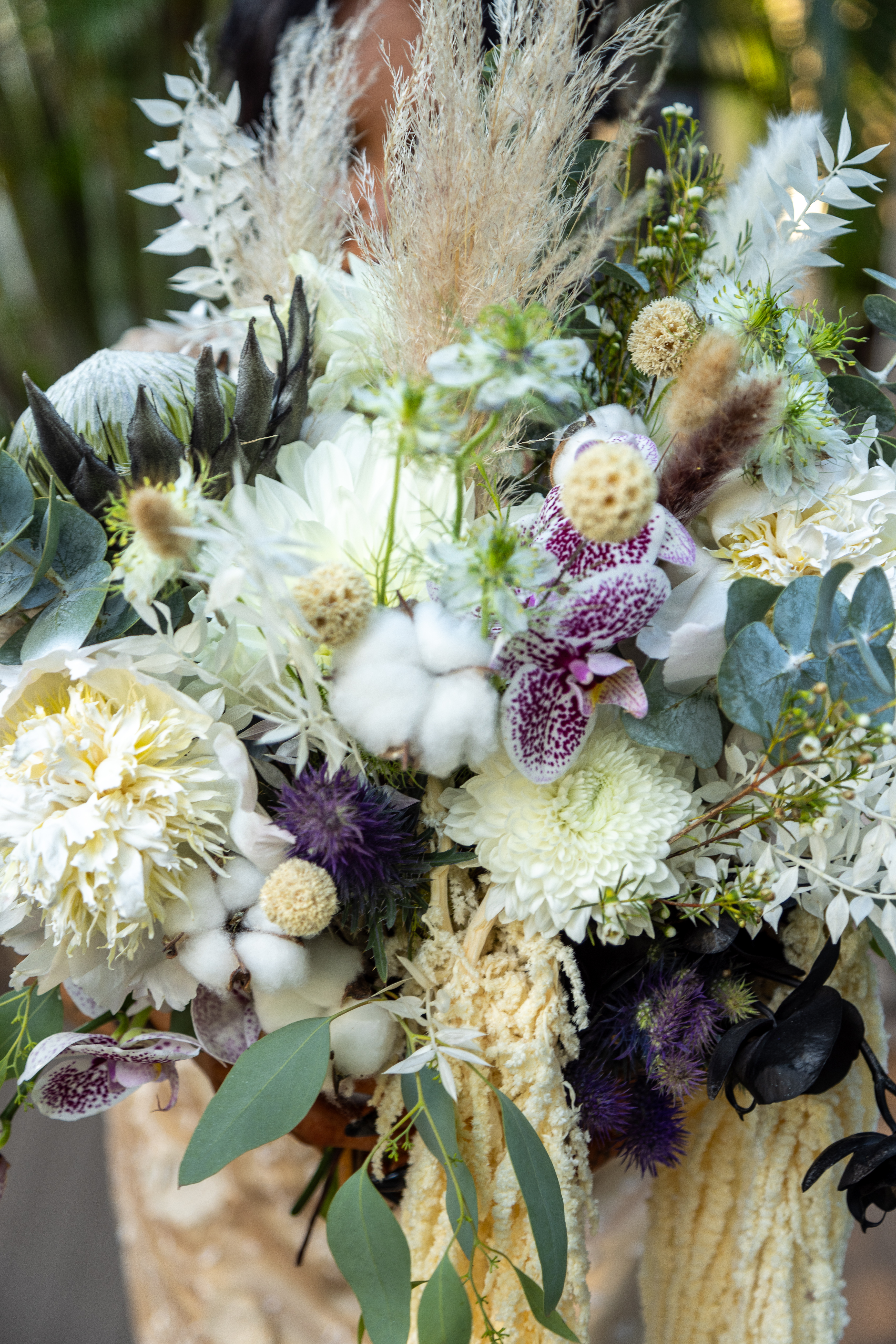 Tips and Advice Which style are you incorperating? Facebook Twitter Youtube WordPress It's 2023, when thinking weddings what exactly are we imagining? Are we rustic vibes? Or maybe
Read More »