Let's get right to it. How do we buy alcohol for a Florida Keys Wedding! If you're looking at a Wedding Venue that is a Resort style venue, chances are, you already have a package that includes alcohol for the day of your wedding. 
For having a Florida Keys Wedding for those types of venues, planning to purchase alcohol shouldn't really be a topic of concern. If alcohol is already included, then your guests will probably use the cash bar on site to purchase their drinks the days before your wedding. 
But What about a Venue that Doesn't Include Alcohol!
There is where it gets fun, It can be some what challenging to plan for, but that's why we are here. 
So if you are booked or considering booking at a venue that allows you to bring in your own alcohol, or maybe thinking about an All Inclusive package with us, and bring in your own alcohol, then read below. 
A Wedding Venue that Allows you to bring in your own alcohol can really save you on budget, but how much should we buy. Remember, we are planning for usually a long weekend of fun, not just one night. 
Before We go through a checklist of what to bring and what not to bring, allow me to use some disclaimers. 
You know your guests better than We do. If you know your guests all drink Titos, then amp up your purchase of the vodka. 
While working countless events behind the bar, I have seen plenty of leftover, and I have seen very creative guests working with what's left. 
For Rehearsal Dinner, I always recommend keeping it Light! Maybe a Beer and Wine menu or having 1 specialty drink. Something like a Rum Runner. We don't want our guests to be dying in the morning do to over partying. 
I always recommend bar to be opened after the ceremony. Before the ceremony with an open bar, and getting your guests to sit down is a mission. Our three major crunch times, are directly after ceremony, directly after Dinner, and last call. 
This is usually leftover product, there should be no need to go shopping in the morning. If you planned and purchased correctly, you should be using last amounts of vodka for bloody Mary's and champagne for mimosas.
Our Purchase List based on 100 guests
6 Bottles of Vodka
4  Bottles of Rum
2  Bottles of Gin
2 Bottles of Tequila
1 Bottle of Scotch
2 Bottles of Bourbon
2 Bottles of Whiskey
1 Bottle of Shooter (Fireball)
1 Bottle of Triple Sec
4 Cases of Domestic
4 Cases of Import
2 Cases of Local
1 Case of Chardonnay
1 Case of Savignon Blanc
1 Case of Pinot Noir
1 Case of Cabernet
(2) 12 Packs of Coke
(1) 12 Pack of Diet Coke
(1) 12 Pack of Sprite
(1) 12 Pack of Gingerale
(2) 12 Packs of Tonic
(2) 12 Packs of Club Soda
(2) Gallons of Orange Juice
(1) 6 pack of Pineapple Juice
(3) Gallons of Margarita Mix
(3) Cases of Water
3 Bags of Limes
2 Bags of Lemons
2 Bags of Oranges
1 Large Jar of Cherries
1 Large Jar of Olives
1 Bottle of Peach Schnapps
1 Bottle of Grenadine
1 Bottle of Lime Juice
1 Bottle of Simple Syrup
Some Other Articles You May Enjoy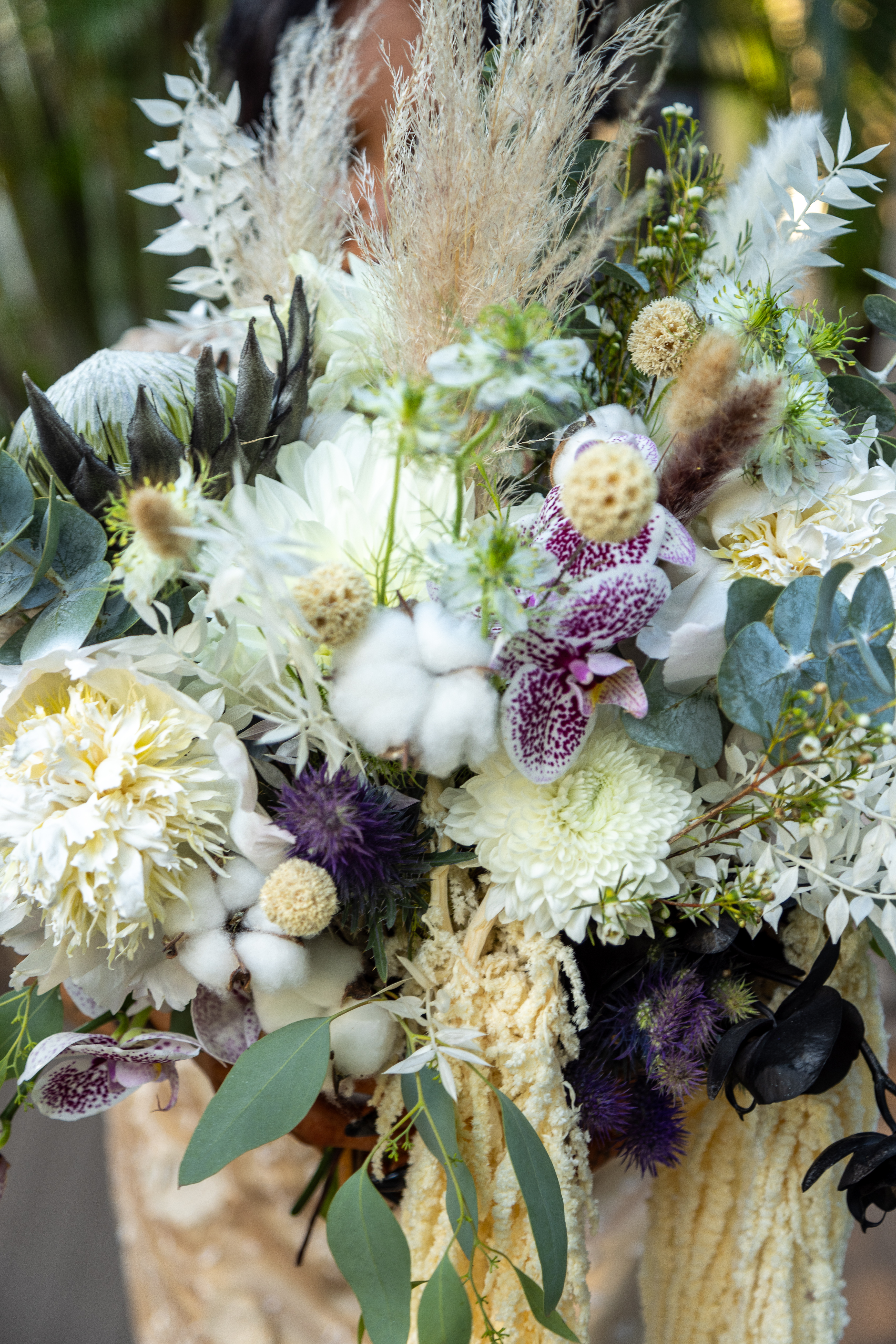 Tips and Advice Which style are you incorperating? Facebook Twitter Youtube WordPress It's 2023, when thinking weddings what exactly are we imagining? Are we rustic vibes? Or maybe
Read More »