Married on a Beach Vacation!
Congratulations to Kaitlyn and Tyler on their Beach Wedding right here in the #FloridaKeys! 
This is what it is all about right here! Married in the Tropical Islands while spending time with your closest loved ones around. 
Kaitlyn & Tyler wanted to have a beach wedding on the sand with a tropical blue/green water backdrop spent with her maid of honor and his best man by their side. 
They got married on the beach just after sunrise at 10am, when the colors of the sky, sun, and water would be beautifully portrayed. 
Kaitlyn worked with our Wedding Planners to Make sure that her bouquet, bridesmaids bouquet, and wedding arbor were exactly what she wanted. 
For her colors, she wanted Lavender, White, and Green. We thought they turned out absolutely gorgeous. 
Congratulations Kaitlyn and Tyler on your Florida Keys Wedding, We wish you the best of luck in your future endeavors. 
Below are some highlights of their wedding. 
Learn More About Our Ceremony Packages
Ceremony Wedding Packages
Florida Keys Small Wedding Packages
View More Real Weddings Performed in the Keys
Real Weddings
Real Weddings in the Florida Keys
Other Articles You May Be Interested In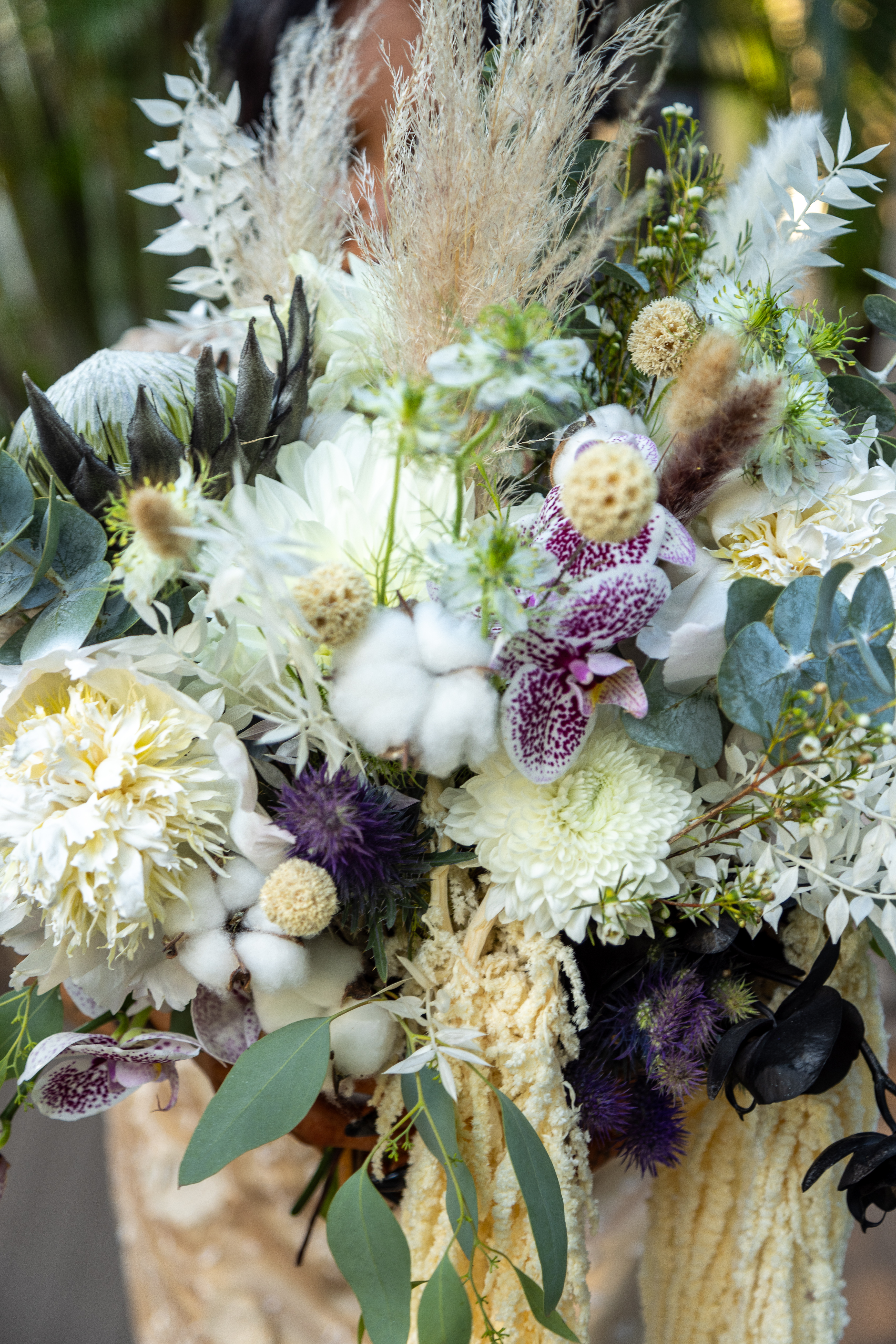 Tips and Advice Which style are you incorperating? Facebook Twitter Youtube WordPress It's 2023, when thinking weddings what exactly are we imagining? Are we rustic vibes? Or maybe
Read More »