Sunset Wedding Venues in the Florida Keys
Every Wedding here in the Florida Keys is special. Whether choosing an Oceanside Destination Wedding Venue or a Bayside Wedding Venue. You can be assured that your wedding is going to have a beautiful picturesque backdrop.  Once the Sun Sets on the horizon, the array of colors goes from both sides of our Island and captures colors and silhouettes like we have never seen before! 
With that Being Said, There are some beautiful Sunset Wedding Venues here in the Florida Keys that get to capture the Sun touching the horizon, if lucky enough, you may be able to see an elusive green flash! 
Check Out Our Top Ten Sunset Wedding Venues in the Florida Keys!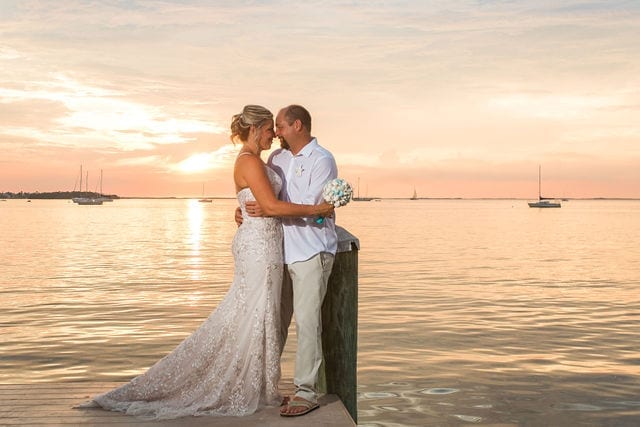 Bayside Inn is first on the list for being one of the closest venues when entering in the Florida Keys. While it may not be necessarily known as a wedding venue per say, this property has everything you need and more to really host a beautiful and magical event. Located on Buttonwood Sound, these sunsets are sure to impress all of your guests.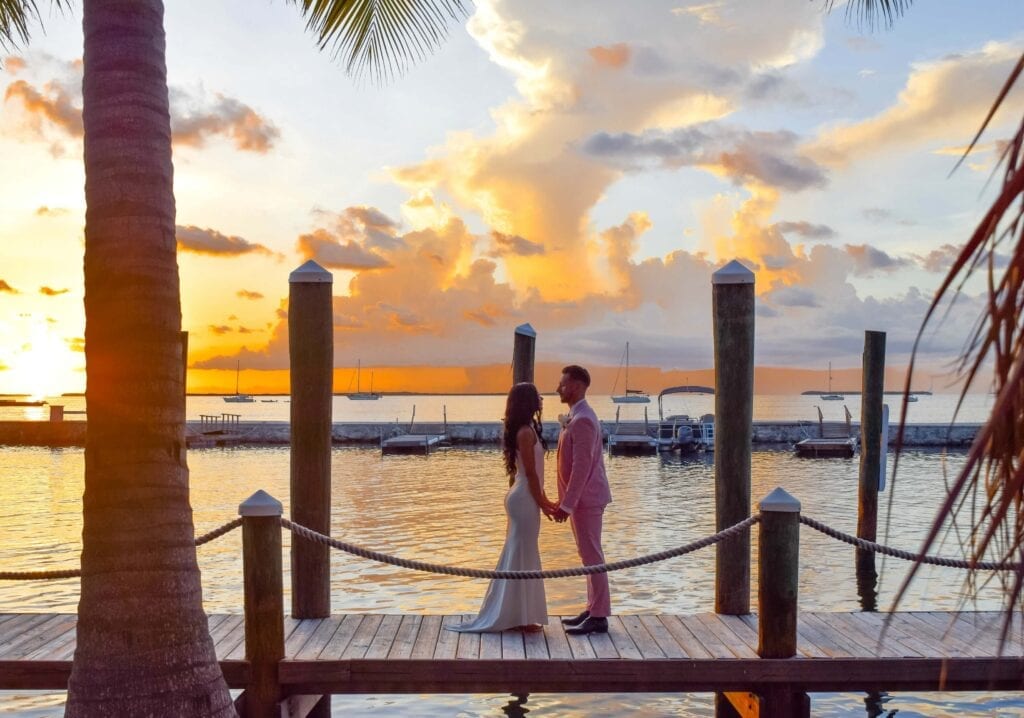 Dream Bay Resort is the next stop on our list. This affordable wedding venue captivates numerous Sunset Weddings year round. Also located on Buttonwood Bay, the concrete seawall is perfect for ceremony with a backdrop of sailboats, mangroves, and of course, a Florida Keys Sunset Wedding!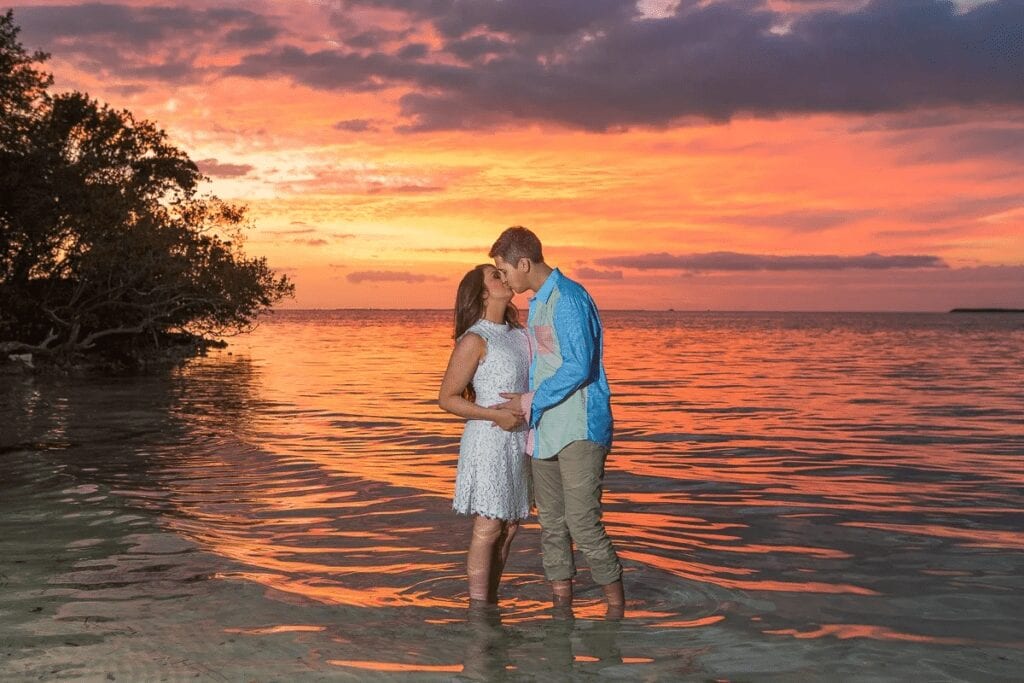 Whether wanting an intimate wedding, an elopement, or a full wedding and reception, the newly rennovated Bakers Cay Resort in Key Largo is sure to impress. With Sunset Wedding Photos like this, it's no wonder its on our list.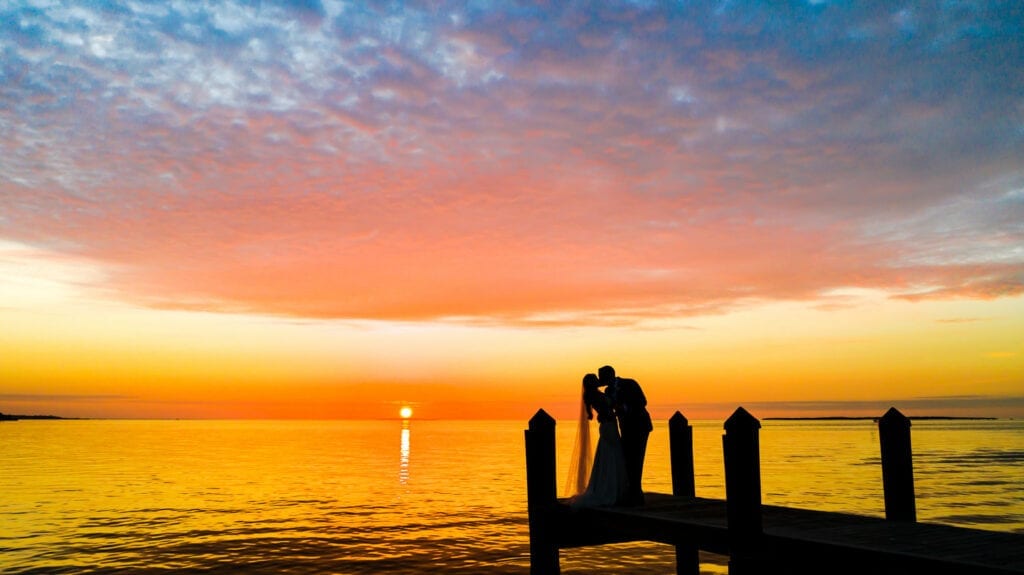 This luxury upscale resort may have everything you want or need, Including a beautiful Florida Keys Sunset. This popular wedding venue generates nightly miracles everyday like this one pictured above.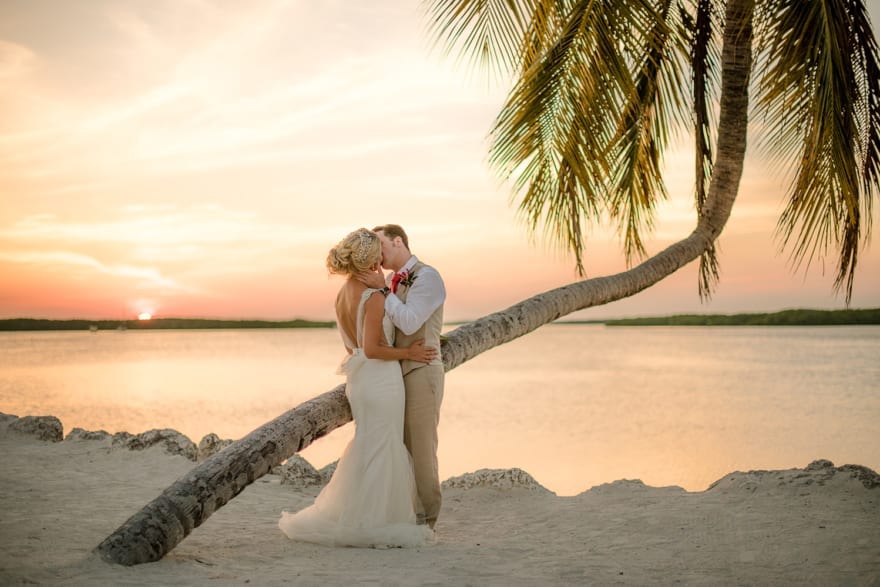 Moving our way to Islamorada, FL. This Florida Keys Sunset Wedding Venue is has plenty of scenic views to offer. Scattered with lined mangrove trees all throughout, the Sunsets here bring color and light to a whole new level.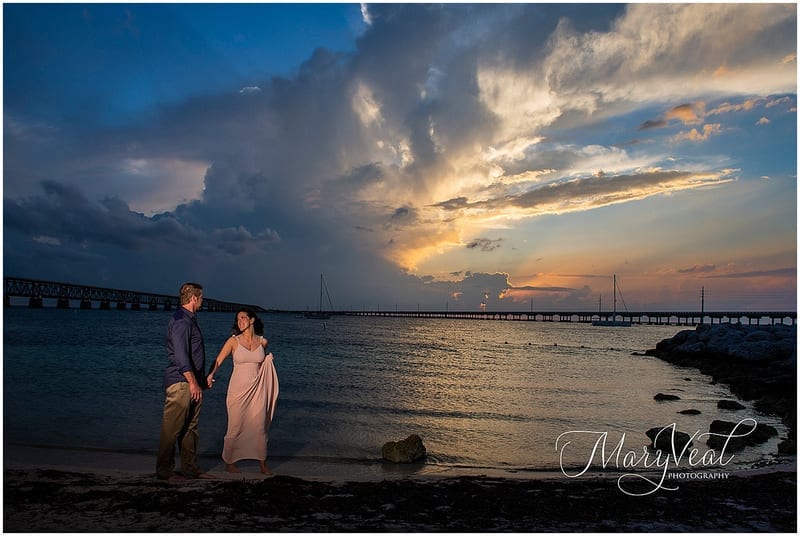 Getting the best of both worlds at this next location. Bahia Honda State Park could quite possibly be one of my favorite places in all of the Keys. The Bridges of old nostalgia, mixed in with fisherman cruising by and a peaceful relaxing atmosphere. Perfect for small intimate weddings, this can be a beautiful Sunset Wedding.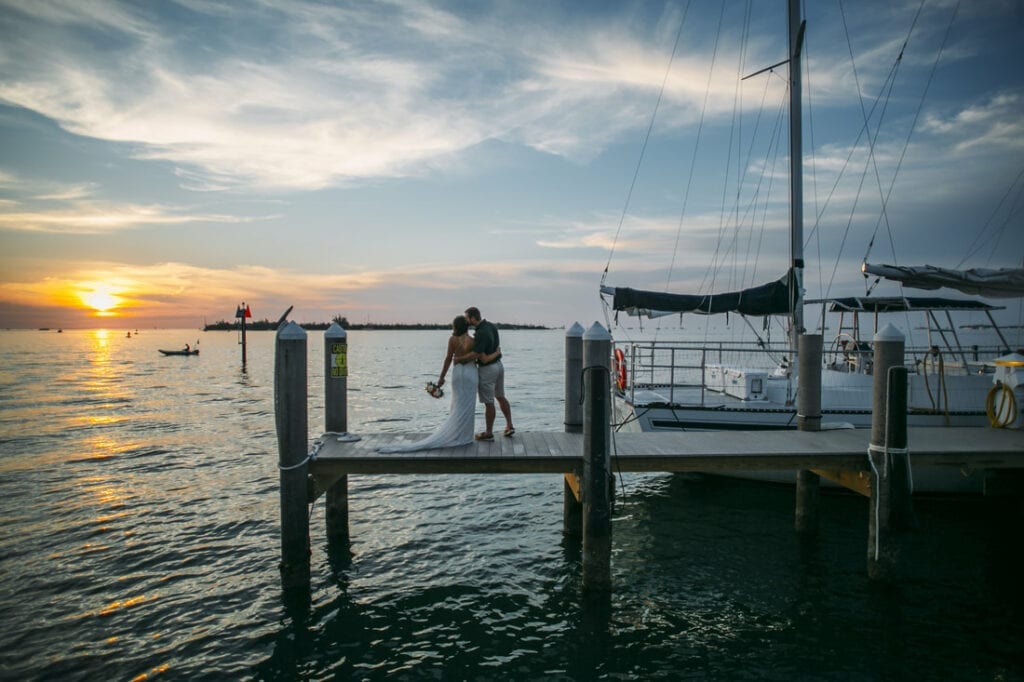 Experience a beachfront paradise at the Hyatt Centric Key West Resort & Spa, a wedding venue located in Key West, Florida. At this boutique hotel, you and your guests will be located right in the historic Old Town. With beautiful Sunset Key and Wisteria Island in the background, these Sunsets make us feel like we are in a far away land!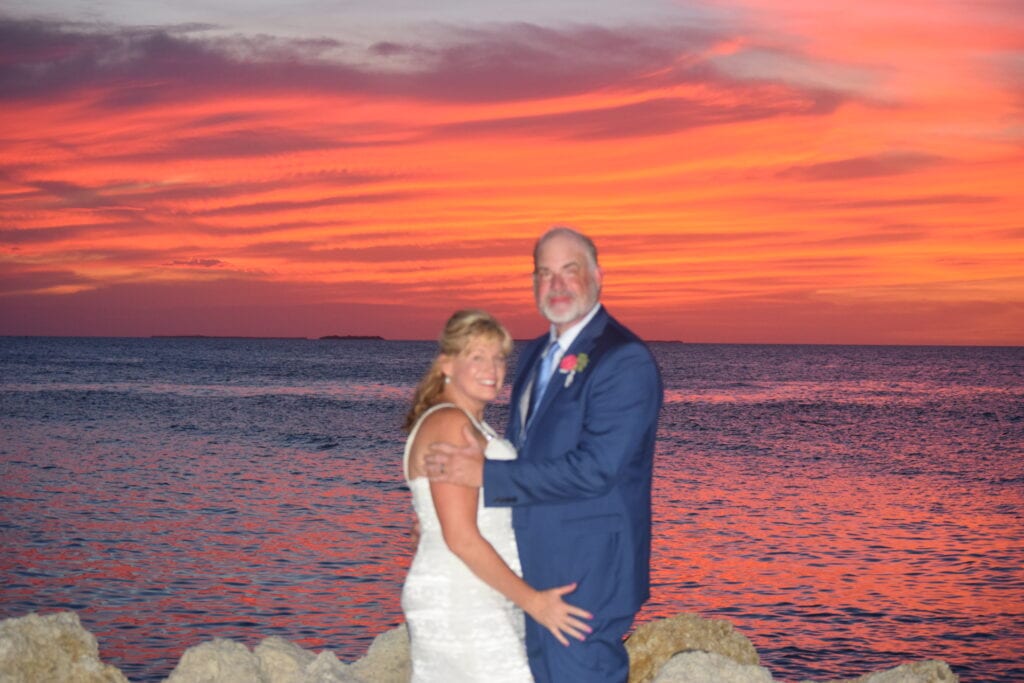 If browsing a hashtag, #floridakeyssunsetweddings. You will probably find Fort Zachary to be behind alot of them. And for the photo pictured above, you can see why. This popular Key West Wedding Venue is great for elopements and small intimate weddings.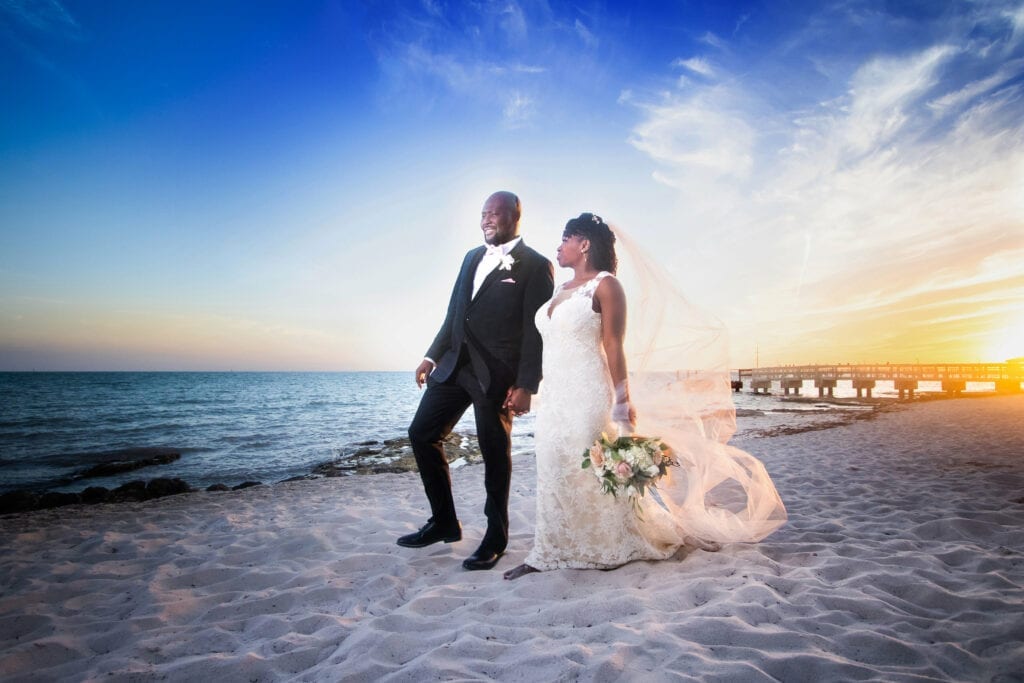 Ok you caught us, this Wedding Venue isn't on the Gulf of Mexico side, but how can we not put in a beautiful wedding venue that still captures endless Ocean views and still peaking the Sunset behind you?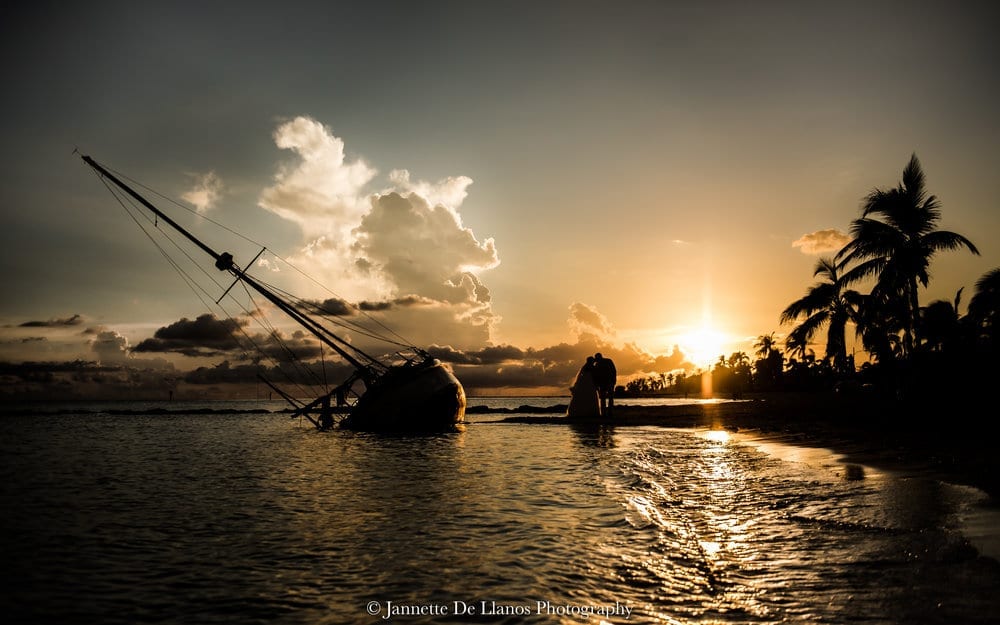 Our last on the list is another Key West Sunset Wedding Venue that captures the sun going down behind us. This venue is great for small intimate weddings as well and can produce amazing sunsets.  
Other Popular Articles You Might Enjoy!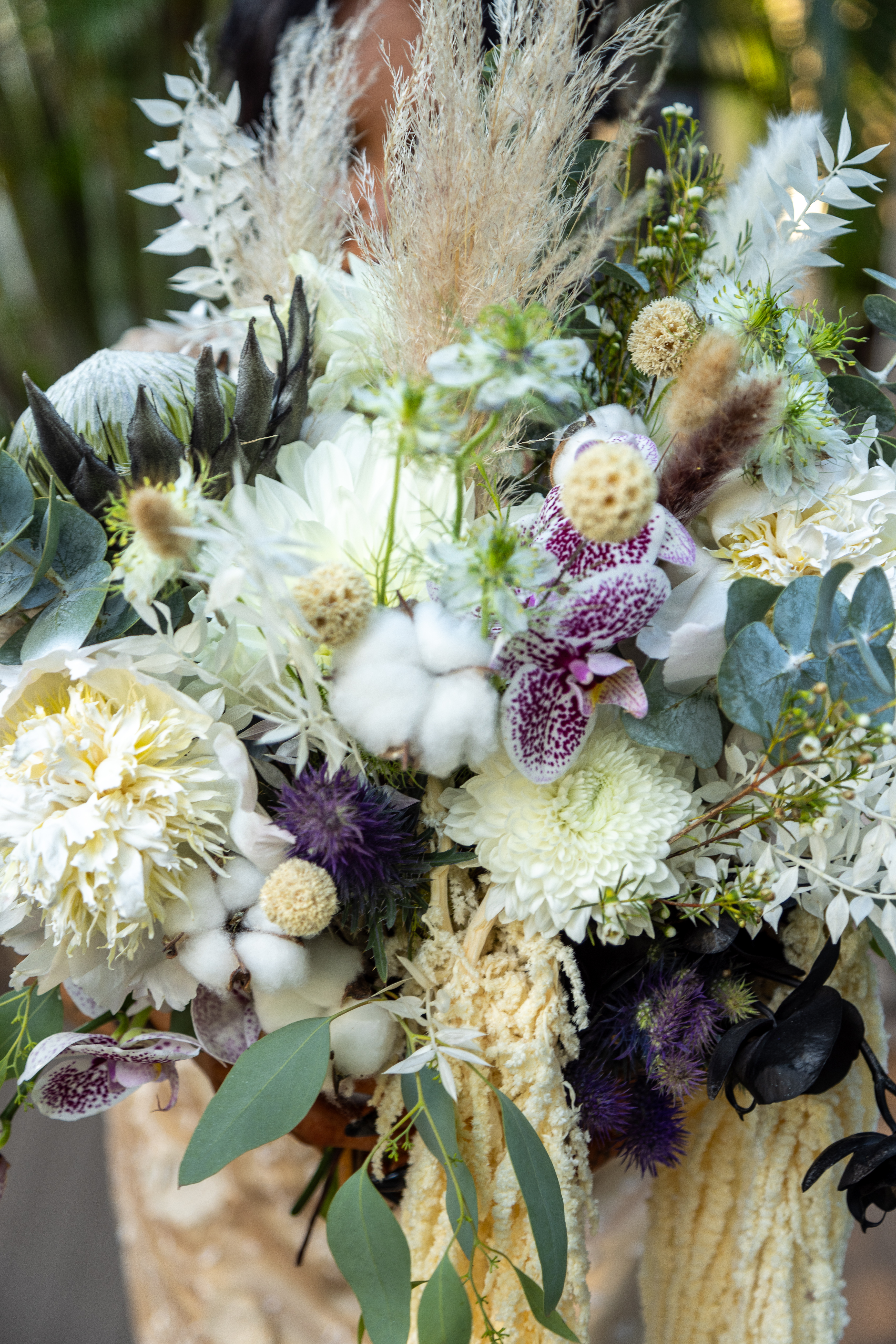 Tips and Advice Which style are you incorperating? Facebook Twitter Youtube WordPress It's 2023, when thinking weddings what exactly are we imagining? Are we rustic vibes? Or maybe
Read More »