Family Fun Wedding in Key West, FL
This could be one of the Funnest Weddings We have done in quite some time. Karen and Douglas invited family and close friends to watch their wedding in Key West in the Florida Keys. 
While We handled all the little details, the gang showed up to have fun and enjoy this Key West Beach Wedding. 
The Guys decided to show up early while the Girls were getting ready. They wanted to take some photos, crack some jokes, and have a cold beer to loosen the nerves for Douglas. 
The Girls arrived shortly afterwards dressed beautifully for a Key West Wedding. We should add these dresses to What to wear to a beach wedding on how perfect they were. 
When everything was ready to go, Karen was ready to walk down her aisle. She chose Christina Perri's A Thousand Years as her entrance song. 
As far as little details, Karen loved purple and wanted it included for most of her ceremony, Douglas wanted to make sure that everyone was included, so we brought some extra champagne for the toast and he chose Ed Sheerans Perfect with Andrea Bocelli for the first dance. 
Below are some highlights from their event. 
Learn More About Our Ceremony Packages
Ceremony Packages
Florida Keys Ceremony Packages
Real Weddings
Real Weddings in the Florida Keys
Other Articles You May Enjoy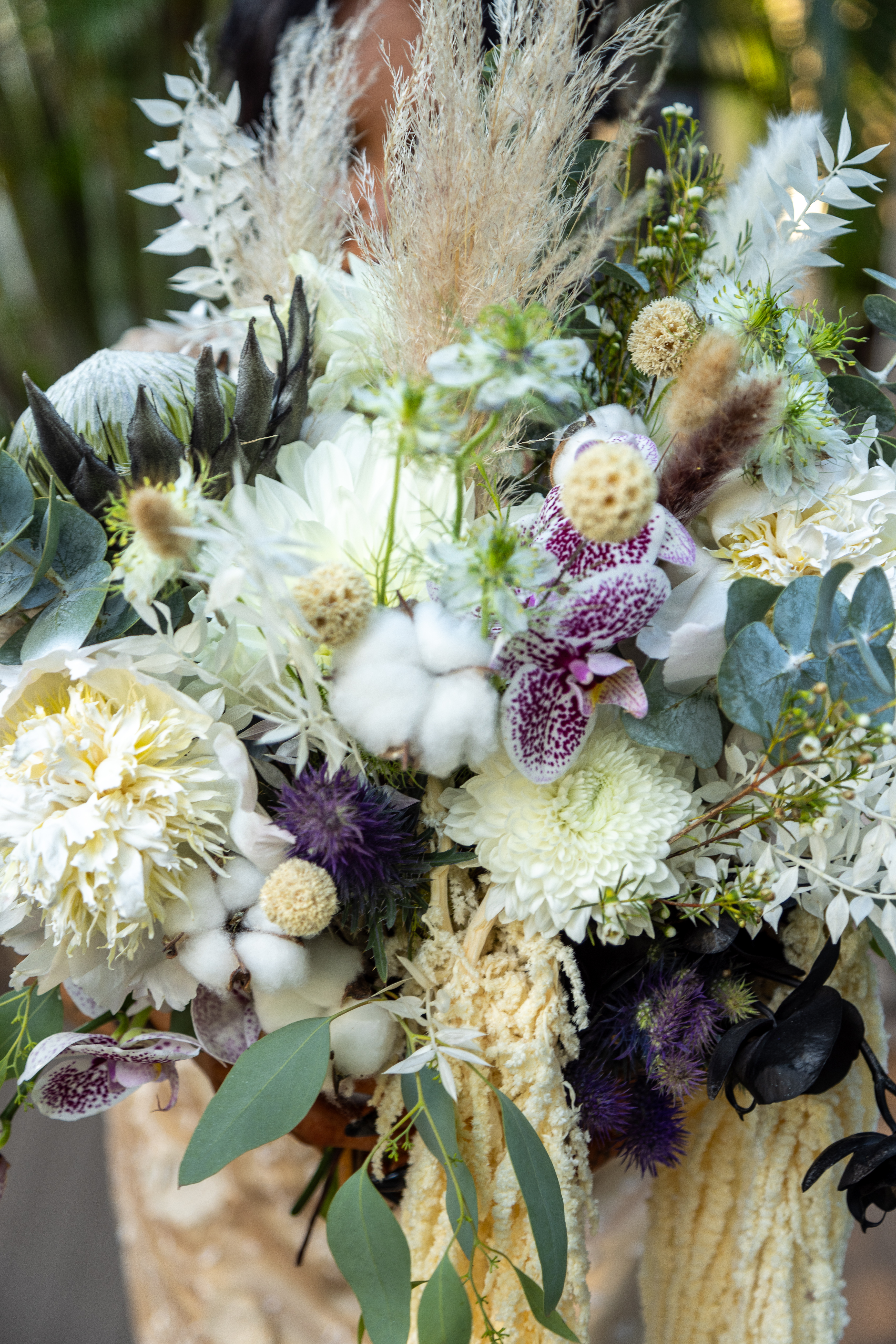 Tips and Advice Which style are you incorperating? Facebook Twitter Youtube WordPress It's 2023, when thinking weddings what exactly are we imagining? Are we rustic vibes? Or maybe
Read More »