August 6th, 2022 at Largo Resort in Key Largo, Florida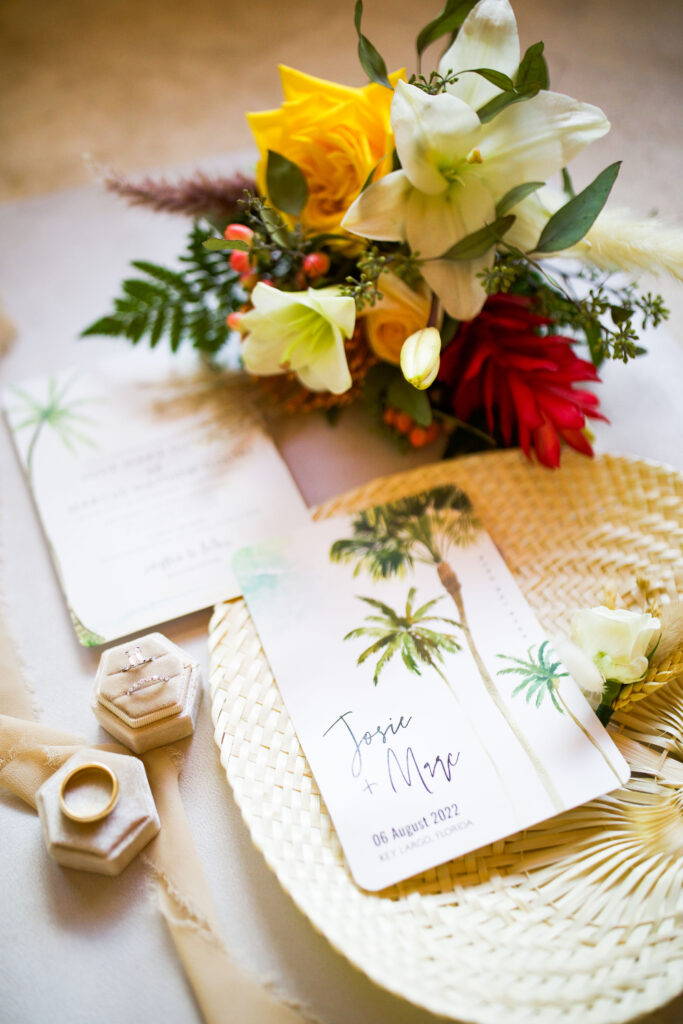 Friends and family of Josie and Marcus gathered at Largo Resort in Key Largo for a 3 night celebration of their love! 
Josie had the most amazingly beautiful group of bridesmaids. They spent the morning getting their hair & makeup done in the Grand Lodge. 
Marcus spent the morning with his buddies, and most importantly, his pup getting ready! 
The couple chose our Alligator Reef All Inclusive Package for their ceremony and reception.
For the ceremony, Largo Resort has a dreamy permanent driftwood arbor which we decorated with tropical arrangements. The aisle was lined with palm leaves & we added another tropical touch & pampas to the bamboo chairs. 
A steel drum was played during the ceremony. 
Lobsters were released as the couples union ceremony as their wedding was on the opening day of lobster season in the Florida Keys! 
The reception was stunning. 
Gold reef chargers, wooden lanterns and light blue napkins lined the farmhouse and round tables in preparation for the reception dinner. 
The dessert table was incredible- they had mini cupcakes, mini key lime tarts, shooters, brownies, and a cake for the couple! 
Check out Largo Resort right here!  
All of the details of what is included in the alligator reef all inclusive package are listed right here!
Contact us today to start planning your wedding here!