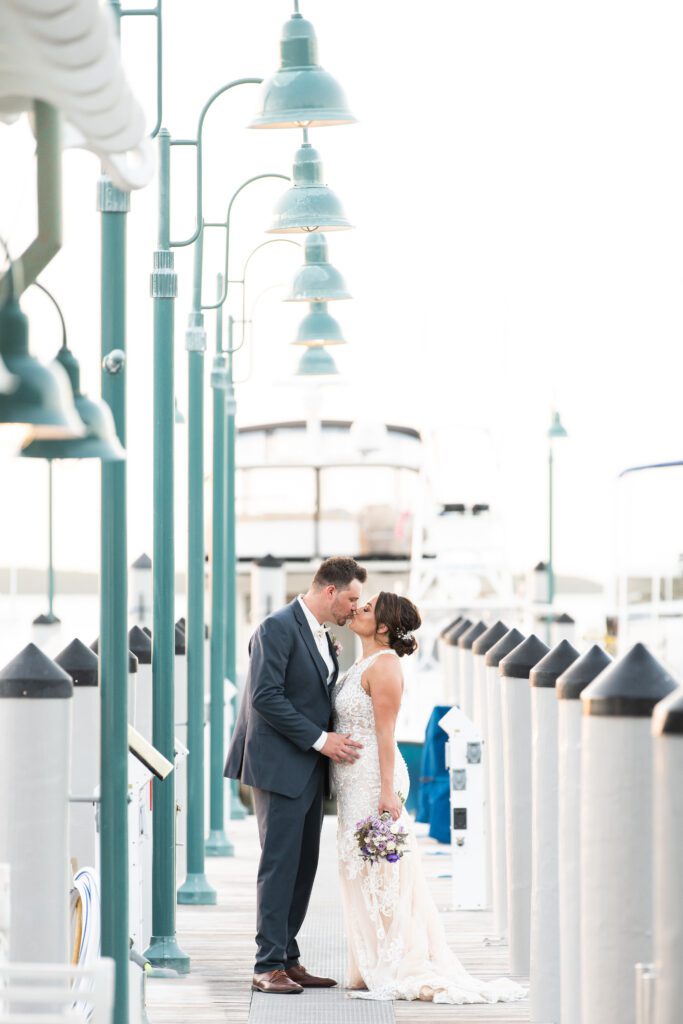 Real Wedding in Islamorada- Nicole & Collin- Islamorada Fish Company
Nicole and Collin 3.18.2022
The Islamorada Fish Company was a sight to see on March 18th, 2022.
Nicole started her day with her girls getting ready in the exclusive bridal suite, before reading the beautifully written love letter than her soon-to-be husband wrote to her. Collin was able to sit down and read the letter that his stunning soon-to-be wife wrote him just before he walked down the aisle to wait on his bride.
Nicole made her way down the aisle with her two special guys, while Collin got emotional thinking about just how beautiful Nicole is, and how they are about to start their life together.
Nicole and Collin started their forever under an arbor beautifully decorated with purple toned seasonal flowers and greenery, on the sand with a stunning view of the bayside of the Florida Gulf Coast.
The couple was able to take pictures with each other, and with all of their family all over the property. There are just so many photo opportunities at the Islamorada Fish Company!
The couple chose our Premium Package specifically designed for the Islamorada Fish Company.
Below are some highlights of the night by photographer Jannette De Llanos Photography: