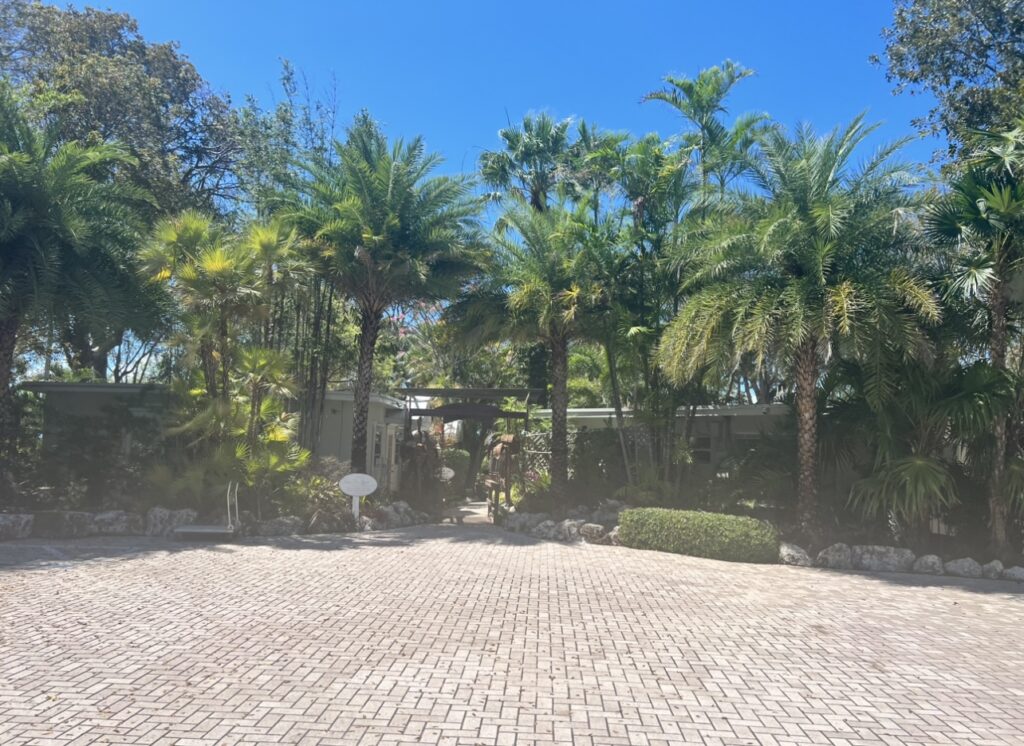 Kona Kai Resort is located in Key Largo, Florida- Only about 1 hour 10 minutes from Miami International Airport so a super easy travel situation for any of your guests that will be flying in for your wedding! 
Facts about the venue! 
The resort is ADULT ONLY (14 & older)
All rooms on the property must be booked for a 3 night minimum for a weekend event
Your guests will individually pay for their rooms
Portable restrooms required (we can help with this!)
$3,000 site fee for ceremony + reception
$2,000 site fee for rehearsal the night before
Weddings are only permitted July-December each year
10:30pm noise ordinance on Friday/Saturday
49 guests maximum
 Several ceremony spots to choose from! 
Tons of resort amenities are included in your stay! 
Private Sunning Beach
Sunset Pier
Temperature Controlled Waterfront, Freshwater Pool
Heated Freshwater Waterfront Jacuzzi
In-suite or Beachfront Massage and Private Yoga
Ping-Pong, Shuffleboard & Tennis Available
ShuffleBoard
Ping Pong on the beach
Corn Hole on the beach
Dockage – $45 per night (limited space)
Complimentary Paddle boat, Stand Up Paddle Boards and Kayaks
Complimentary Filtered Water and Ice
Complimentary Wi-Fi
Complimentary Parking
Kona Kai Resort has 14 suites/rooms to house you + your guests for the weekend! 
BREADFRUIT SUITE
SLEEPS 2
WATERFRONT
KING BED
PINEAPPLE SUITE
SLEEPS 3
WATERFRONT
QUEEN BED
FULL SLEEPER SOFA
PAPAYA SUITE
SLEEPS 2
COURTYARD
KING BED
LYCHEE SUITE
SLEEPS 3
QUEEN BED
FULL SLEEPER SOFA
STARFRUIT SUITE
SLEEPS 3
KING BED
LUXURY SLEEPER SOFA
SUGAR APPLE ROOM
PASSION FRUIT ROOM
SLEEPS 2
JUNIOR QUEEN SUITE
QUEEN BED
KEY LIME SUITE
FIG SUITE
BANANA SUIITE
SLEEPS 3
KING BED
FULL SLEEPER SOFA
GUAVA QUEEN ROOM
SLEEPS 3
LUXURY SLEEPER SOFA
PUMMELO QUEEN ROOM
KIWI ROOM
PINEAPPLE SUITE + GUAVA ROOM CAN
BE CONNECTED TO MAKE A TWO
BEDROOM, TWO BATH SUITE
PUMMELO ROOM + STARFRUIT SUITE
CAN BE CONNECTED TO MAKE A TWO BEDROOM, TWO BATH SUITE
Kona Kai Resort is a phenomenal venue & paired with one of our all inclusive packages it will be an experience to never be forgotten! 
Check out some photos from around the property & reach out to us today to secure your dates here!