Family is Where Life Begins & Love Never Ends
Iksayana and Chad we're such a fun and loving couple. They joined their union in Key Largo with their 5 precious girls right by their side. 
This family was inseparable and Iksayana and Chad wanted to make sure that their girls be apart of their wedding. From the ceremony, vows, sand union symbol, and gifts all around.  
The girls definitely added to this fun wedding. Laughter and smiles from all them and just having a fun time watching Mom and Dad say "I Do" right here in Key Largo, Florida in the Florida Keys. 
Iksayana and Chad celebrated with a bottle of champagne that was included in their elopement package and got the girls some cider to join in on the celebration. 
Iksayana and Chad were staying in Key Largo and wanted to have a simple wedding with the two of them. They wanted to have a little more decor and opted for our High Tide Package. 
Our Hightide Package includes an officiant, photographer, wedding arbor, floral arrangements for the arbor and bridal bouquet, as well as our sand ceremony and bottle of champagne. 
This was definitely a fun wedding for all of us and we can't thank you enough for allowing us to be apart of it. 
Below are a couple Photos from Iksayana and Chads wedding. We wish you the best of luck to you and your beautiful family! 
Learn More About Our Elopement Packages
Elopement Packages
Florida Keys Beach Elopements
View More Real Weddings in the Florida Keys
Real Weddings
Real Weddings in the Florida Keys
Other Articles You May Enjoy!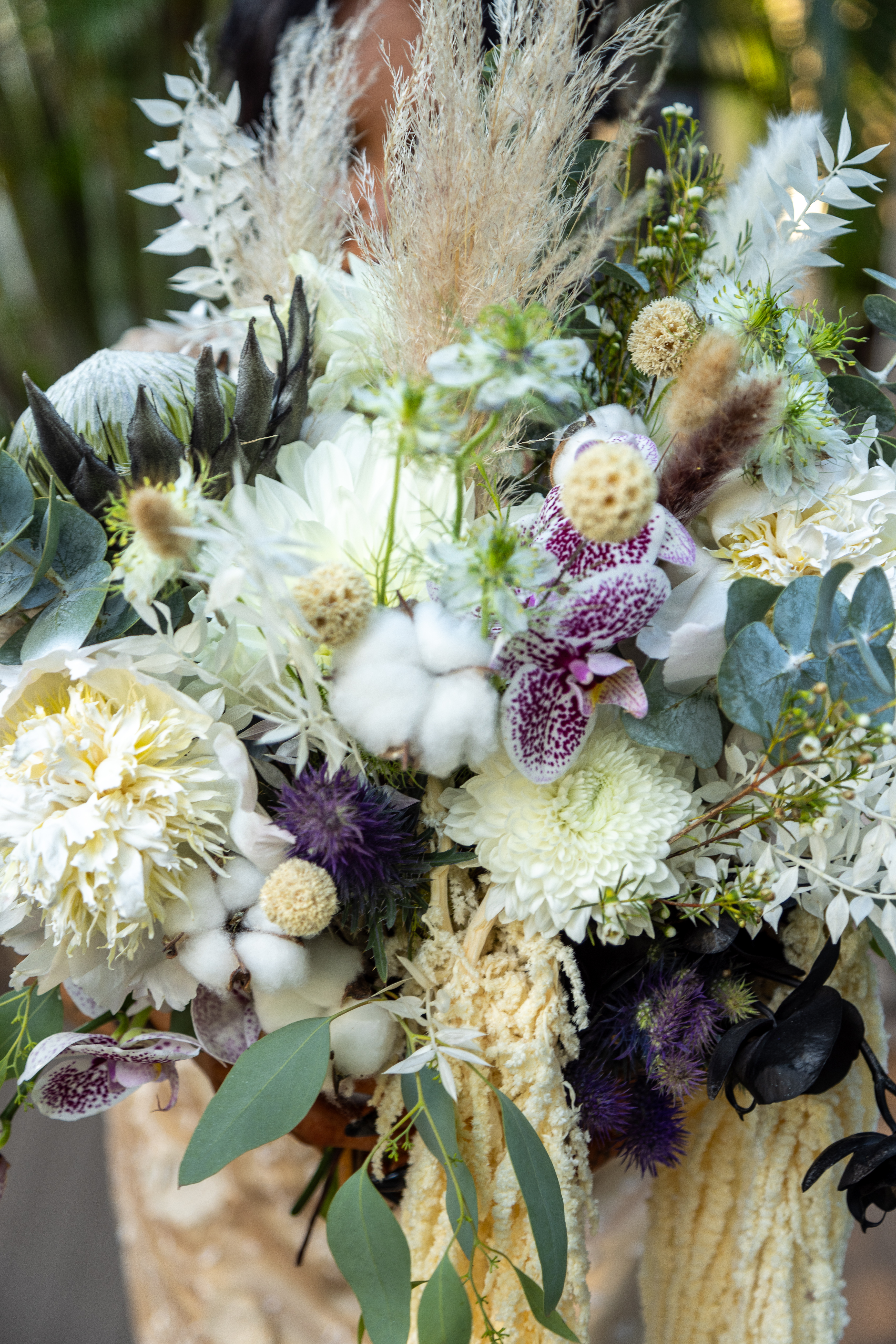 Tips and Advice Which style are you incorperating? Facebook Twitter Youtube WordPress It's 2023, when thinking weddings what exactly are we imagining? Are we rustic vibes? Or maybe
Read More »