The Chateau on the Ocean - Florida Keys Private Beach Estate
Brand New Luxurious Private Ocean Estate
Destination Wedding Location – Florida Keys, Islamorada
Maximum Guests: 150
Property Sleeps: 20
LIke Nothing Ever Before! 
Intricately adorned in a European Transitional French Chateau style, The Chateau boasts sparkling mosaic fountains, architectural wrought iron balconies, grand staircases, soaring floor-to-ceiling windows, custom art-stained glass elevator doors, romantic mesmerizing flames for the illuminated fireplace, ornate chandeliers, and luminaries throughout the Estate. Designed with an exceptional eye for detail, no element of grandeur is overlooked. These elegant details throughout this entire estate, make it one of the most sought after destination wedding venue locations in not only the Florida Keys, but the entire Caribbean. 
If you're looking for a wedding venue that your guests and loved ones will never forget, this is it.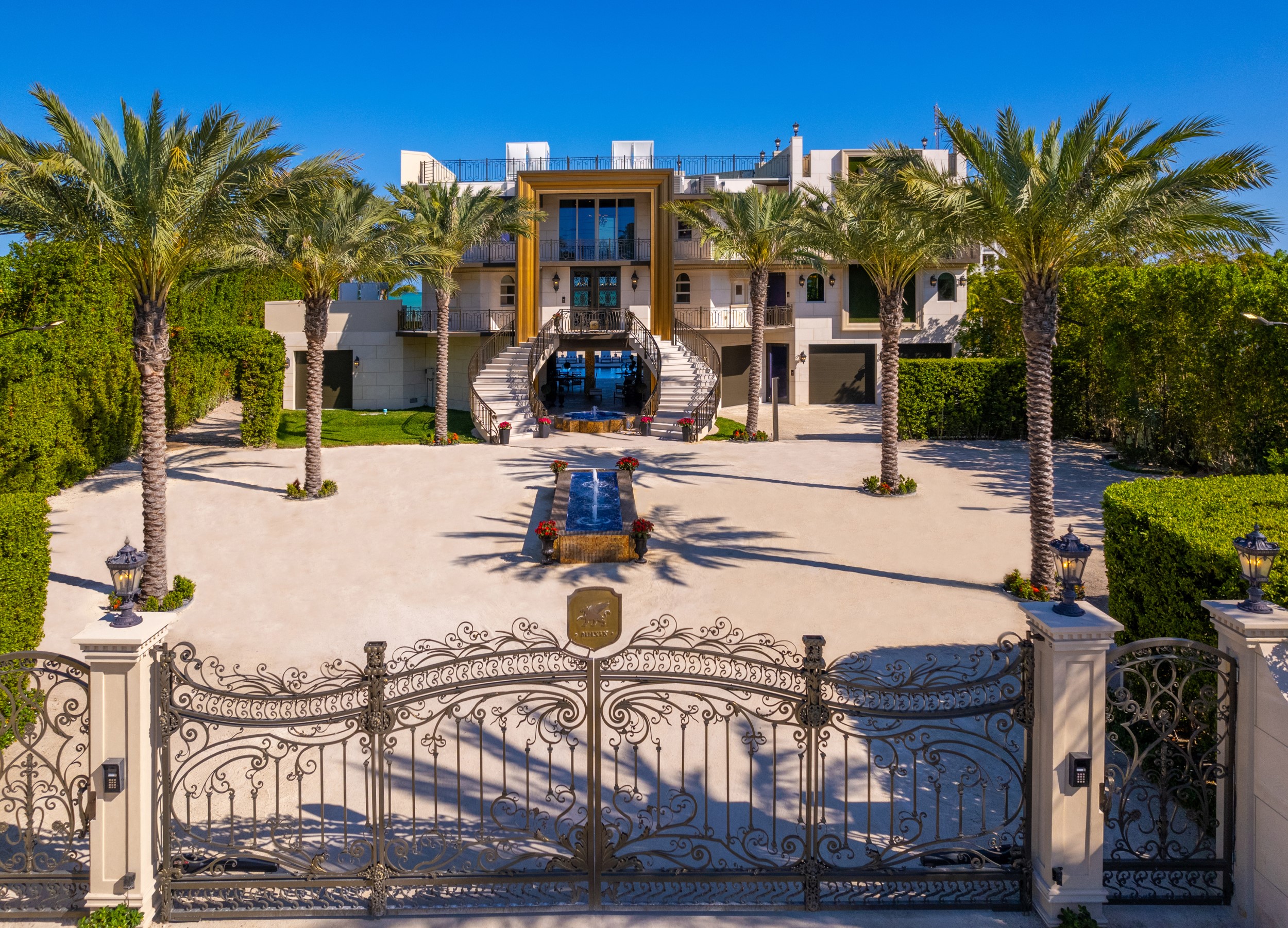 The Royal Palm Courtyard
As you enter through the Grandeur Main Gates, you are greeted with the beautifully lined Medjool Palm Trees. Inviting and meticulously manicured, portal to the Old Hollywood-esque allure that gives a taste of what the rest of the Estate has to offer. Your guests will be compelled to linger around the lovely Mosaic Fountains. The Estate has plenty more to discover. As you are welcomed by the Regal Staircase ready to transport you to the classical ambiance that awaits.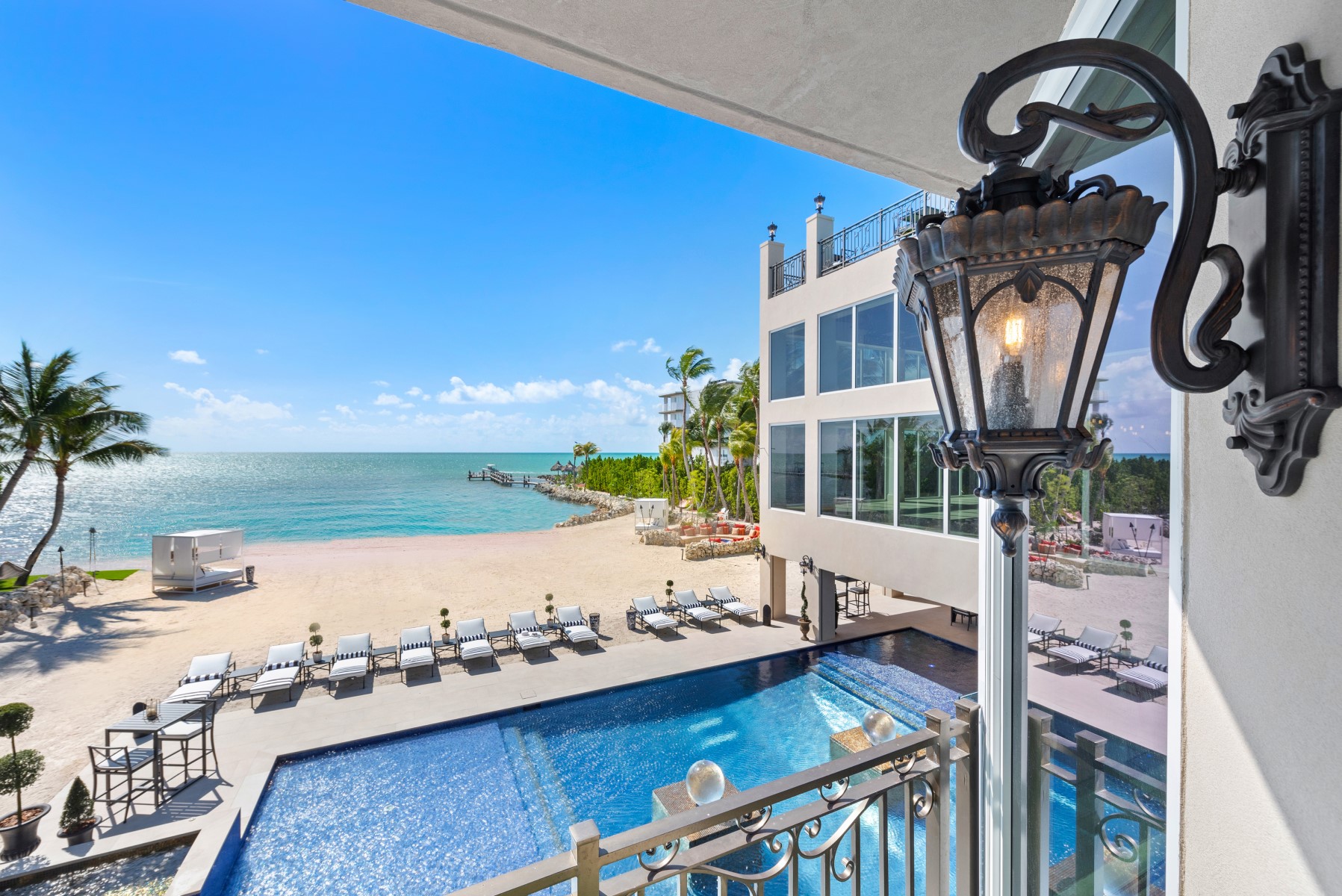 The Beach
The Florida Keys are known for their miles of unobstructed blue skies and sparkling water. There are few places in this world that share the beauty of the Atlantic in such a casual and sophisticated way, like the beach at the Chateau on the Ocean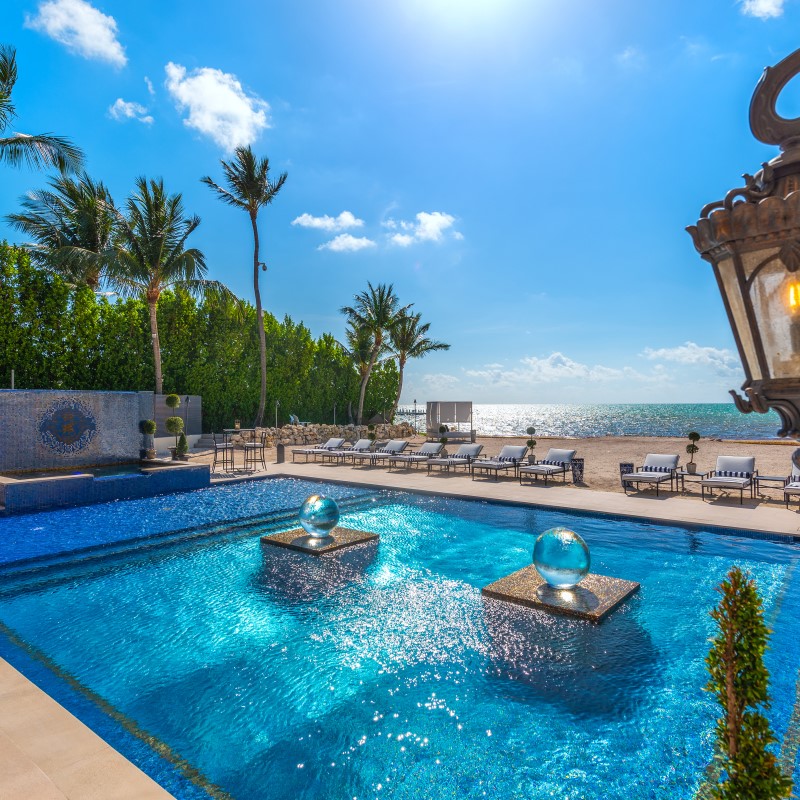 The Pool
Relax after a good workout in our resort style mosaic pool & spa and let the cascading waterfall globes hypnotize you into a tranquility trance. Enjoy a movie or sports game from our 300" theater LED screen poolside with stunning ocean views. You may also want to lose yourself in one of our hammocks or cigar lounge under the palm trees throughout the beach.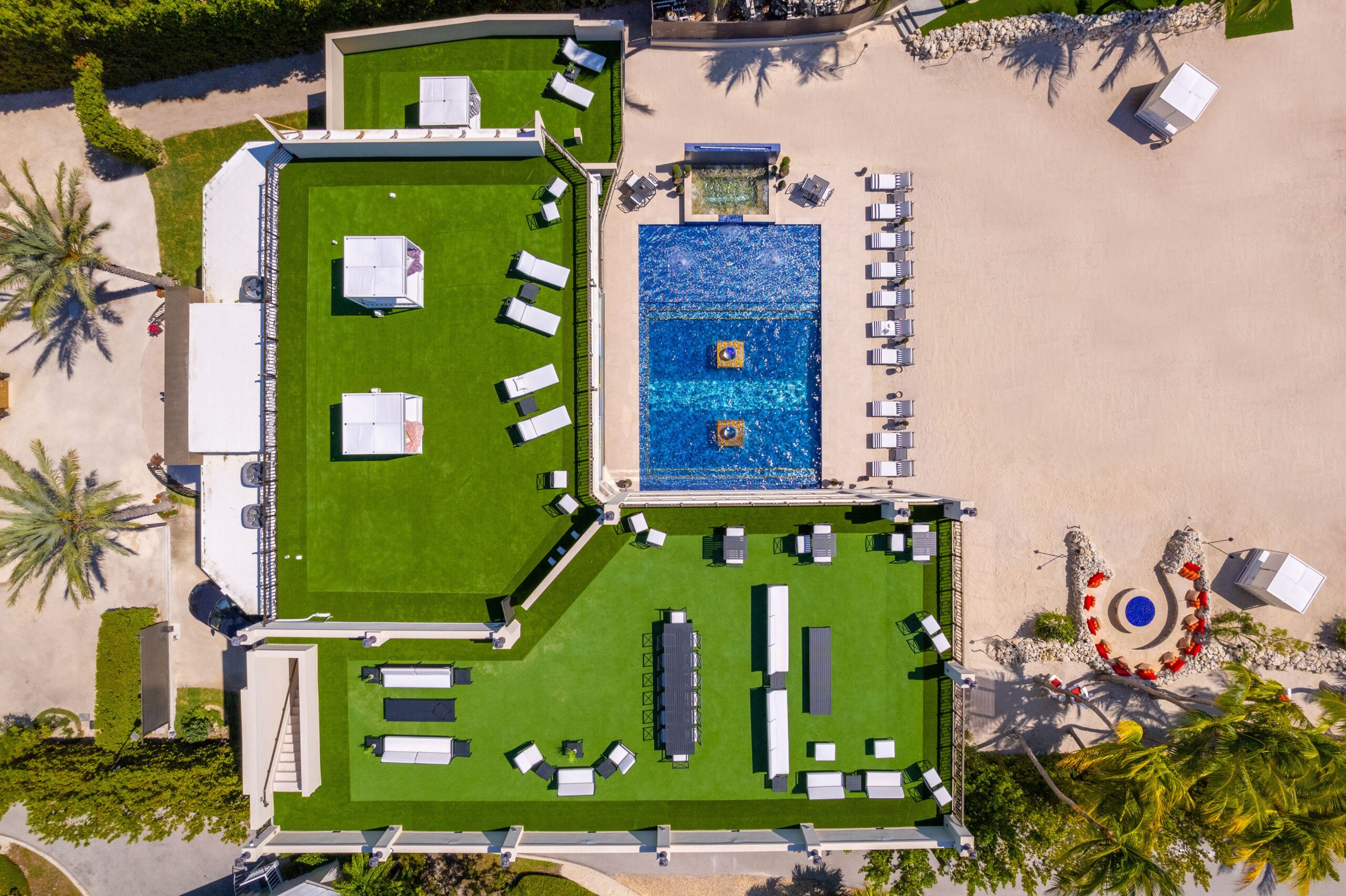 Skyline Rooftop Terrace
Guests will be dazzled with captivating, stunning and simply spectacular ocean views from our expansive rooftop. Sip on a Mimosa as you sit back and soak up the breathtaking views of a sunrise over the turquoise waters of the Atlantic Ocean. Enjoy a Margarita or your favorite cocktail at Sunset overlooking the Fabulous Florida Bay.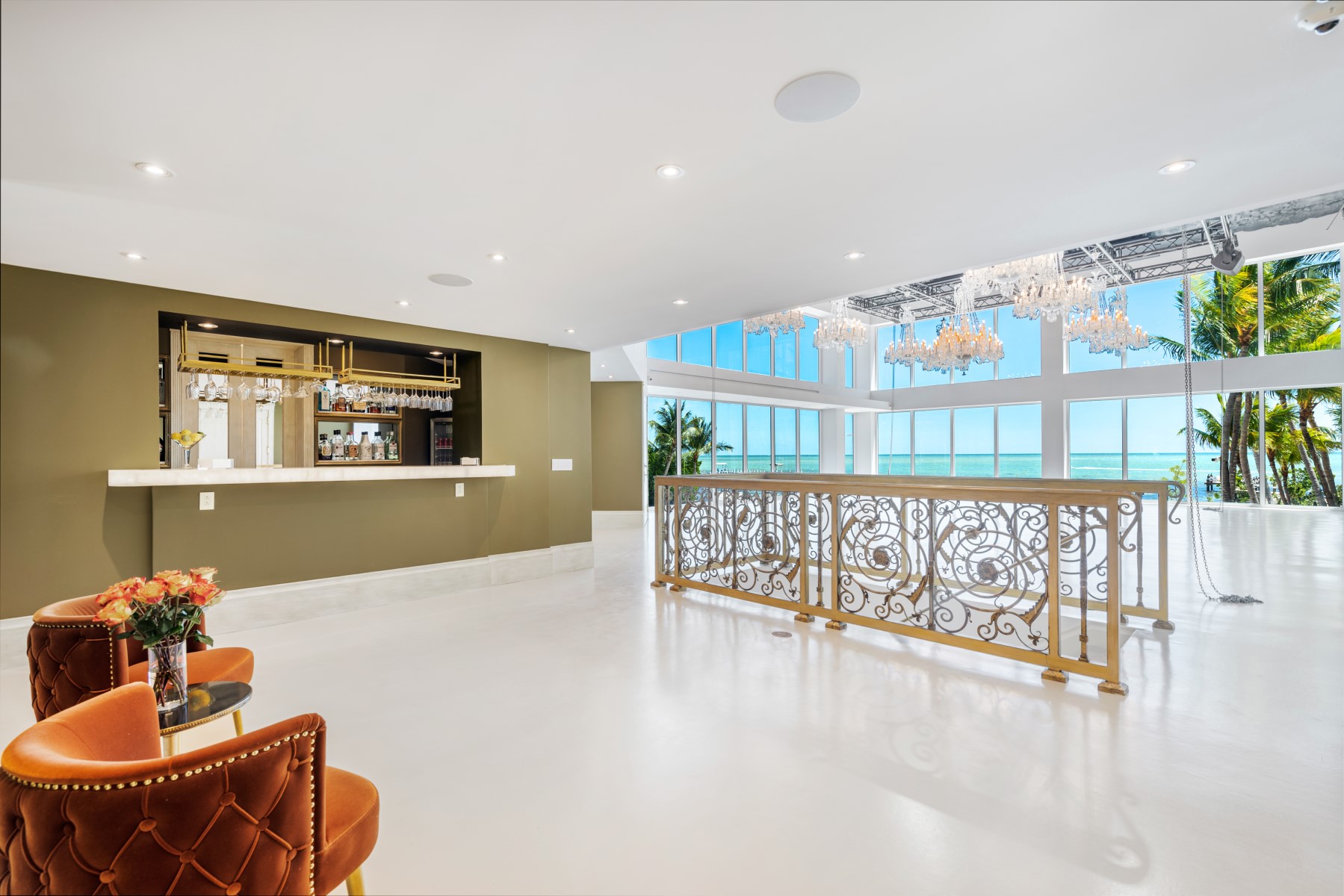 The Baccarat Ballroom
Glistening with nine Beautiful Baccarat Chandeliers. Wow your guests as they enter a wonder of sparkle. The Oceanfront Indoor Event Space is 40' x 80' with 22' high ceiling to floor windows capturing the breathtaking views of the ocean. The Ballroom comes equipped with a Built-In Bar. With our Projection Mapping Software, The Baccarat Ballroom can transform into any place you can dream of.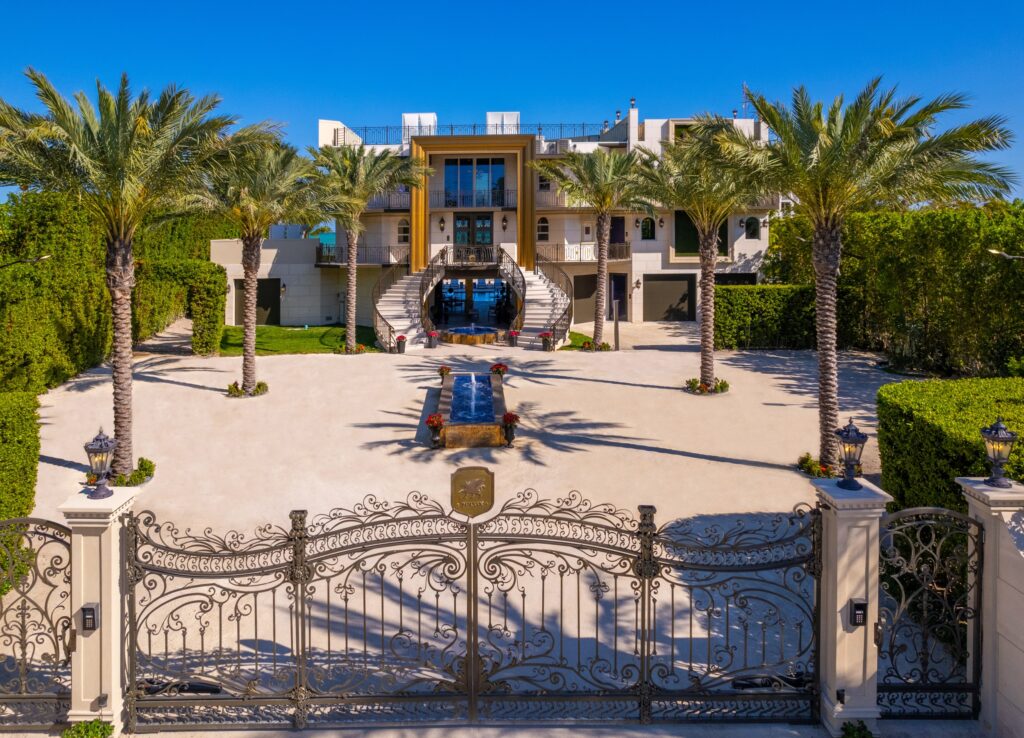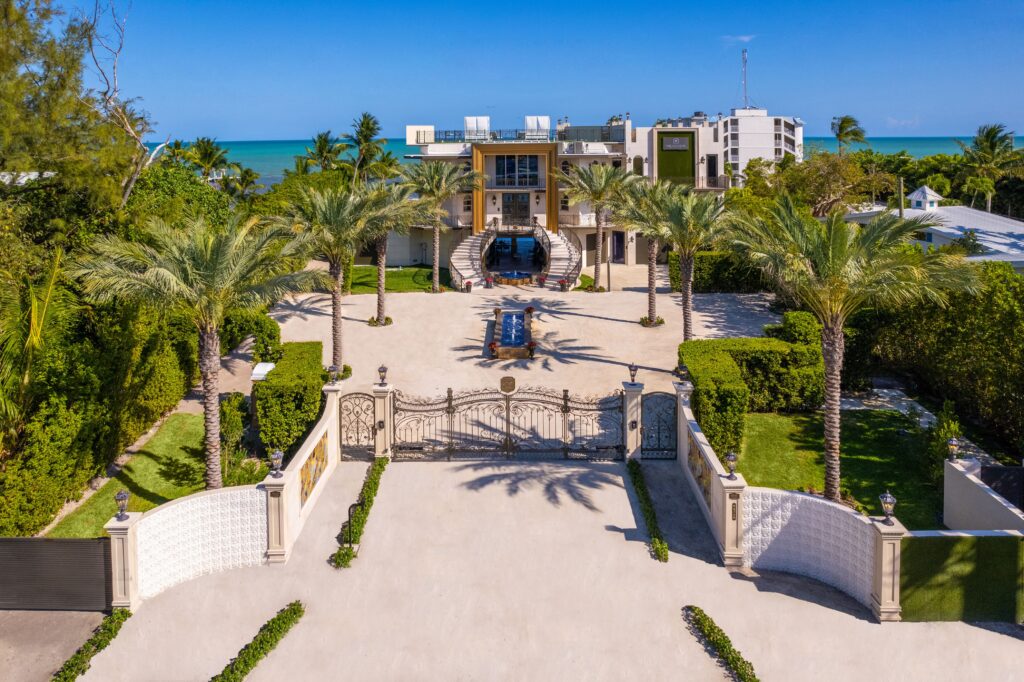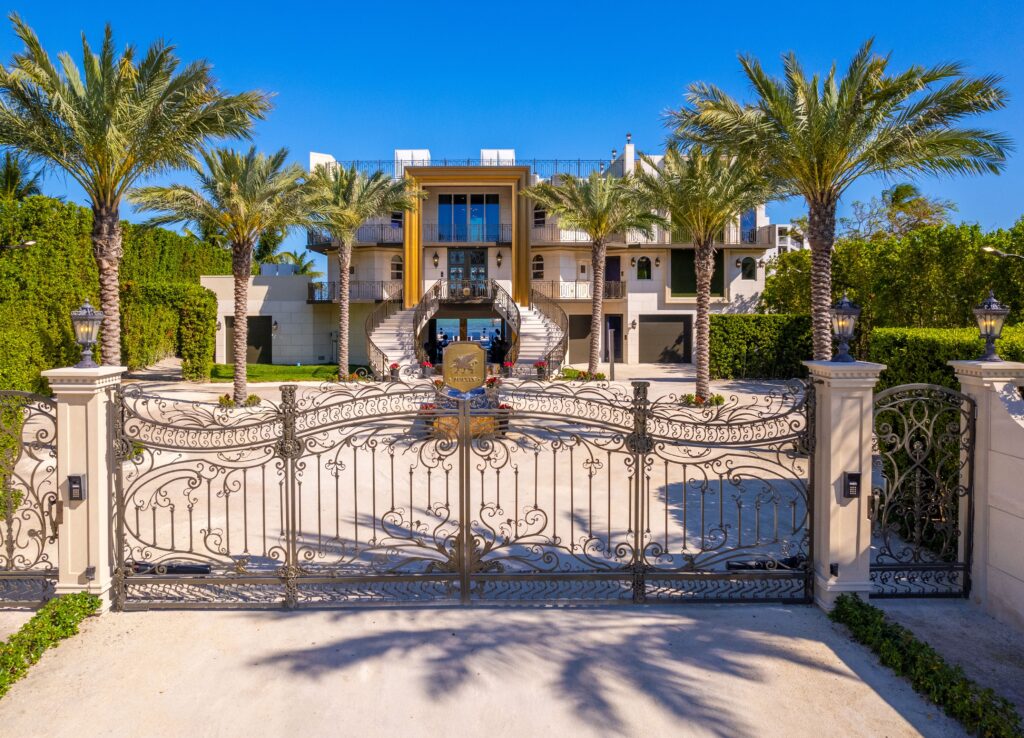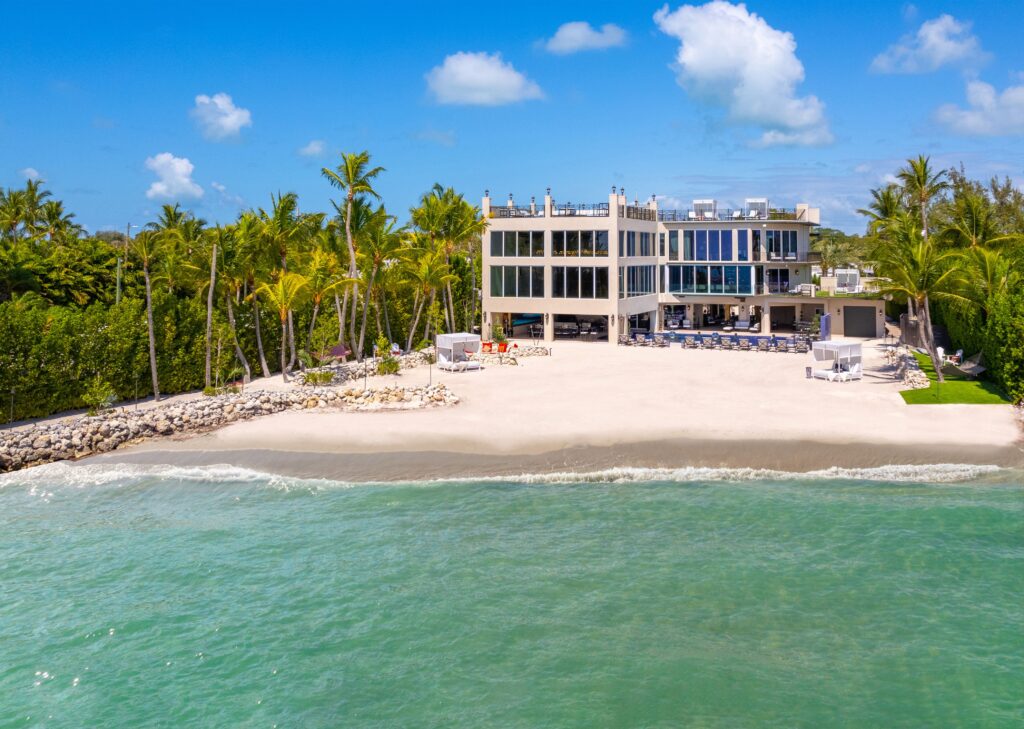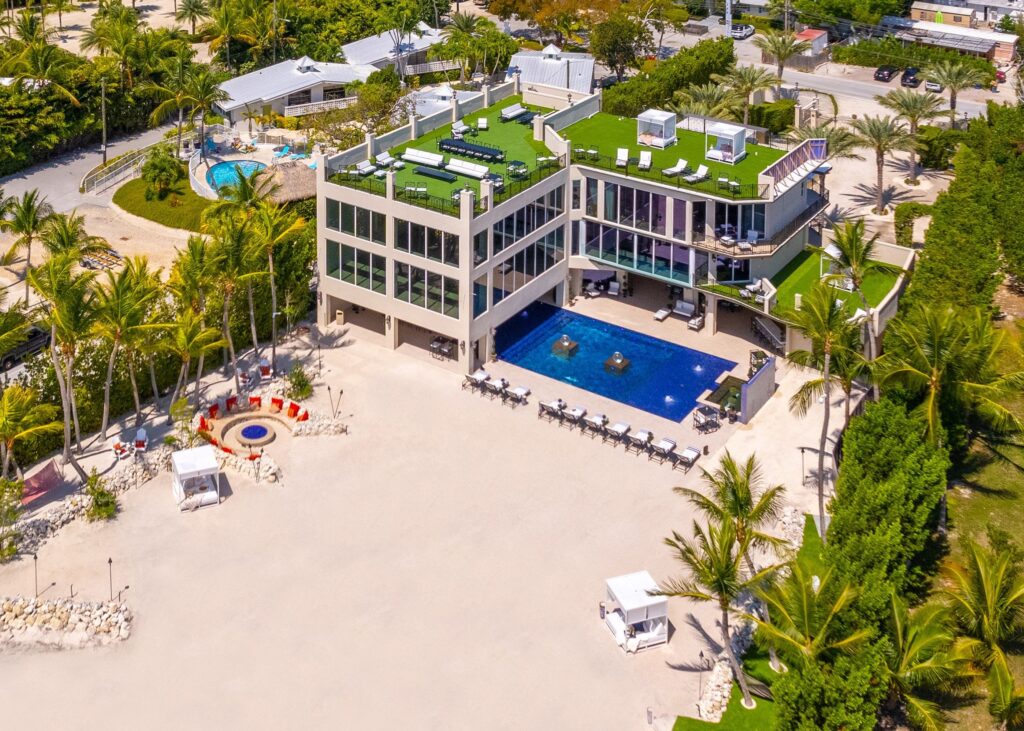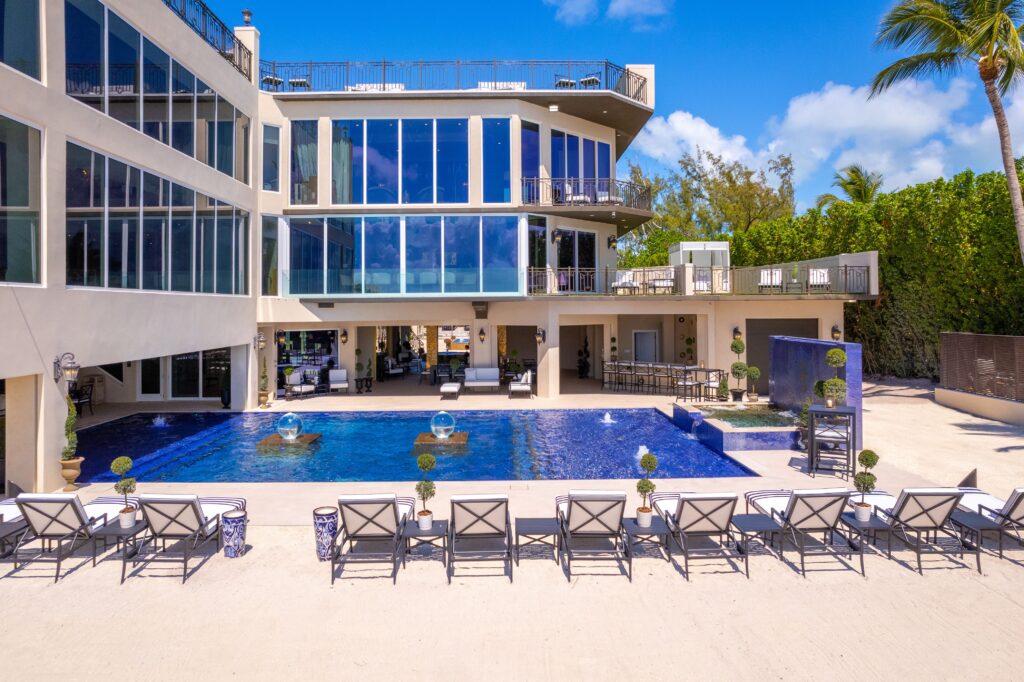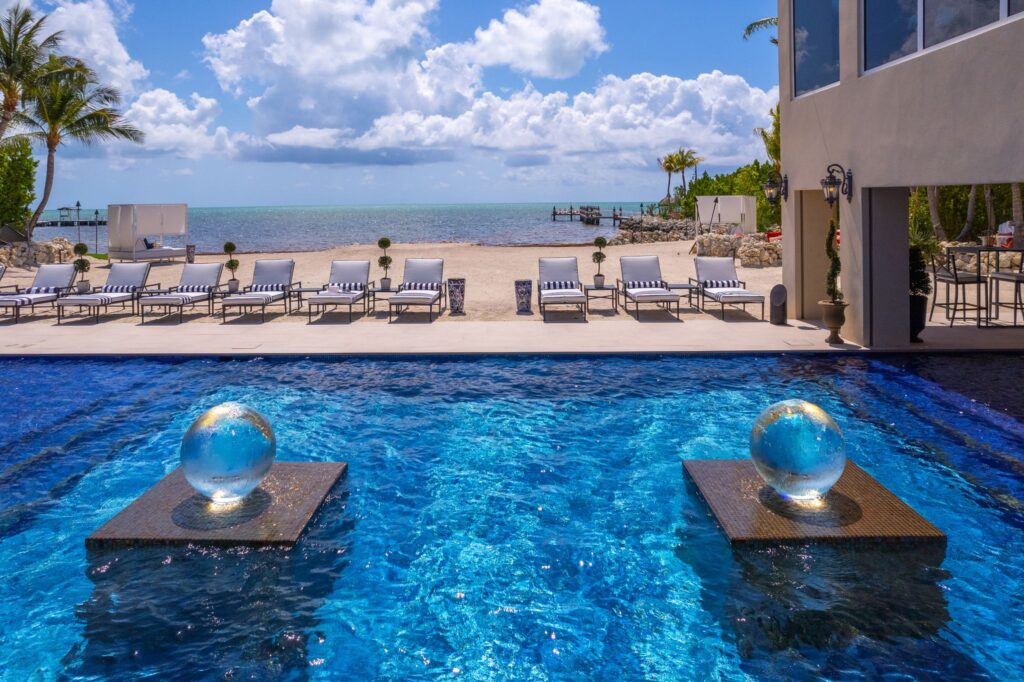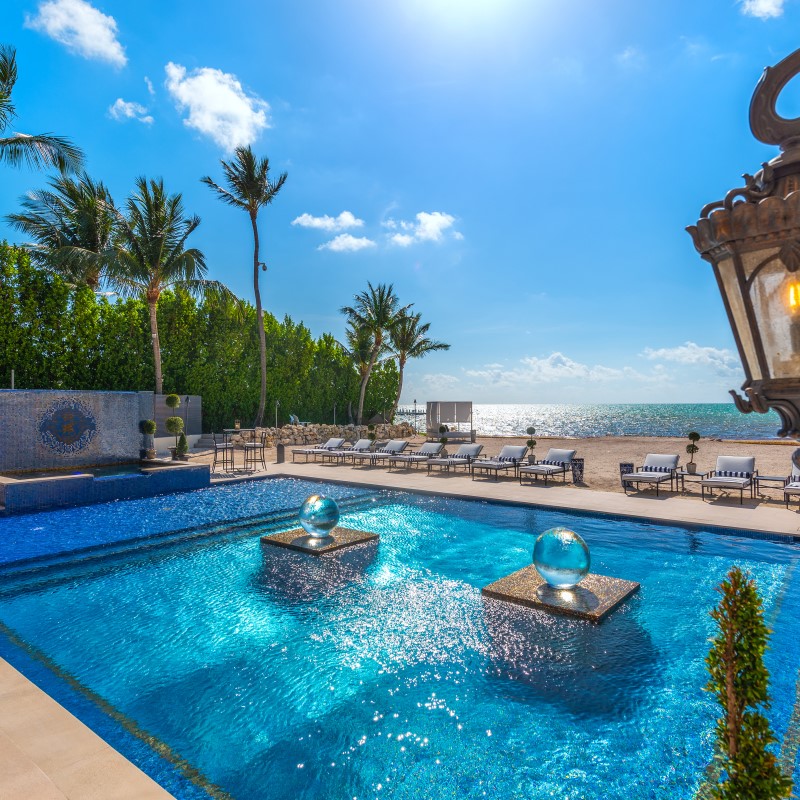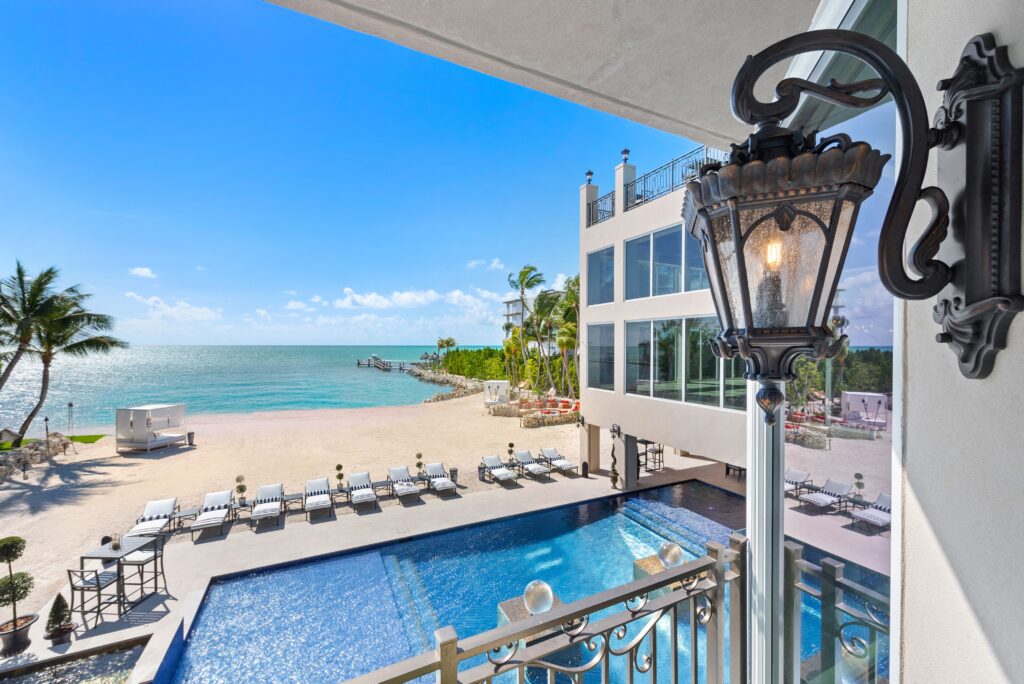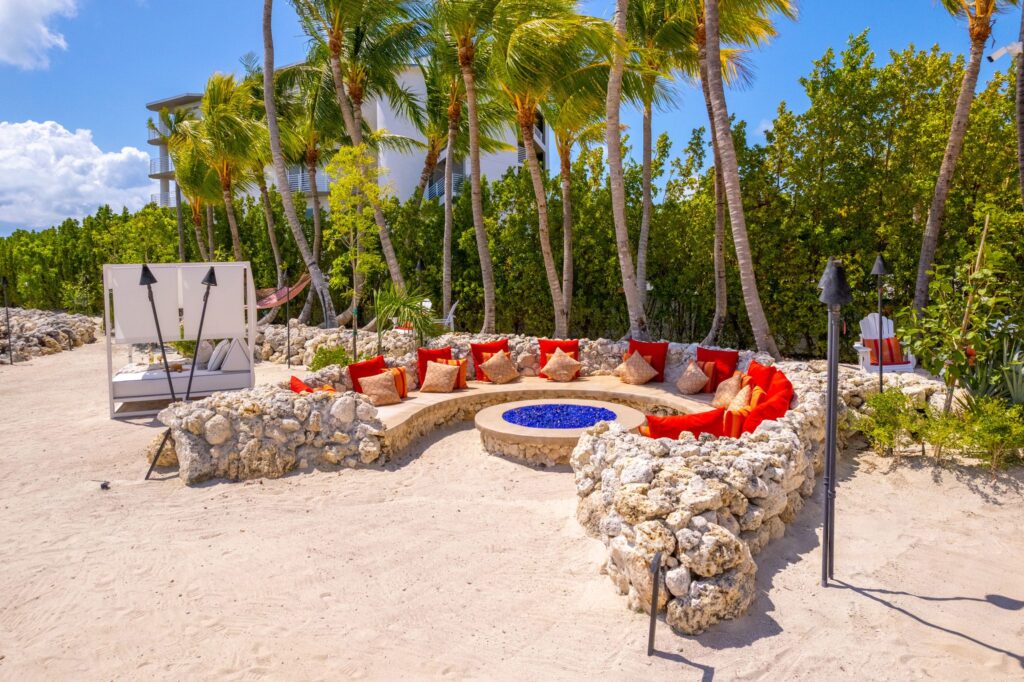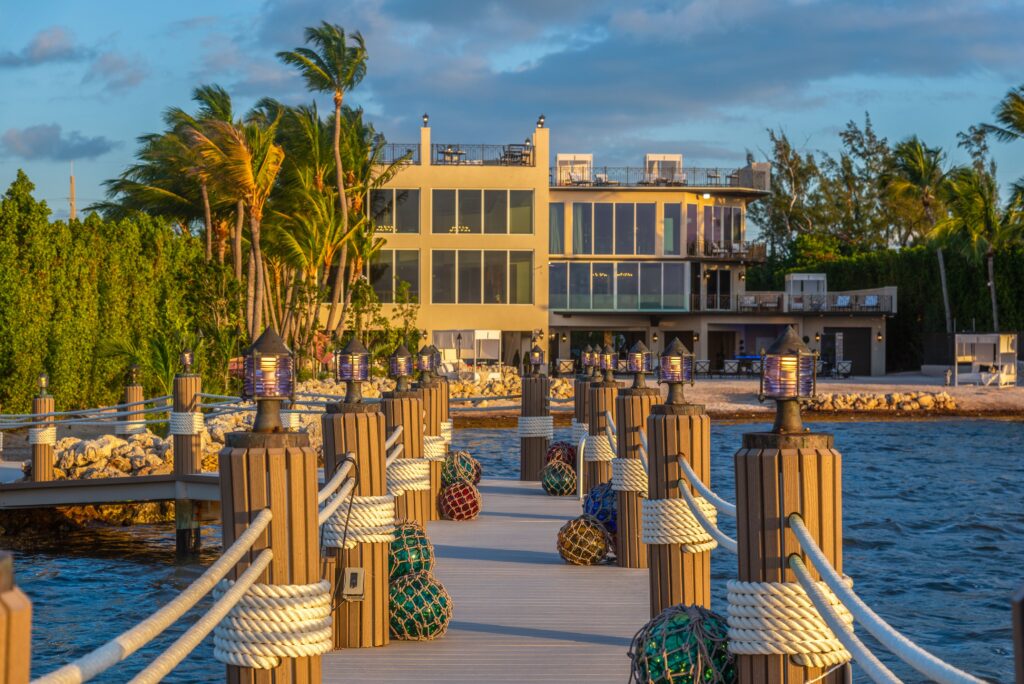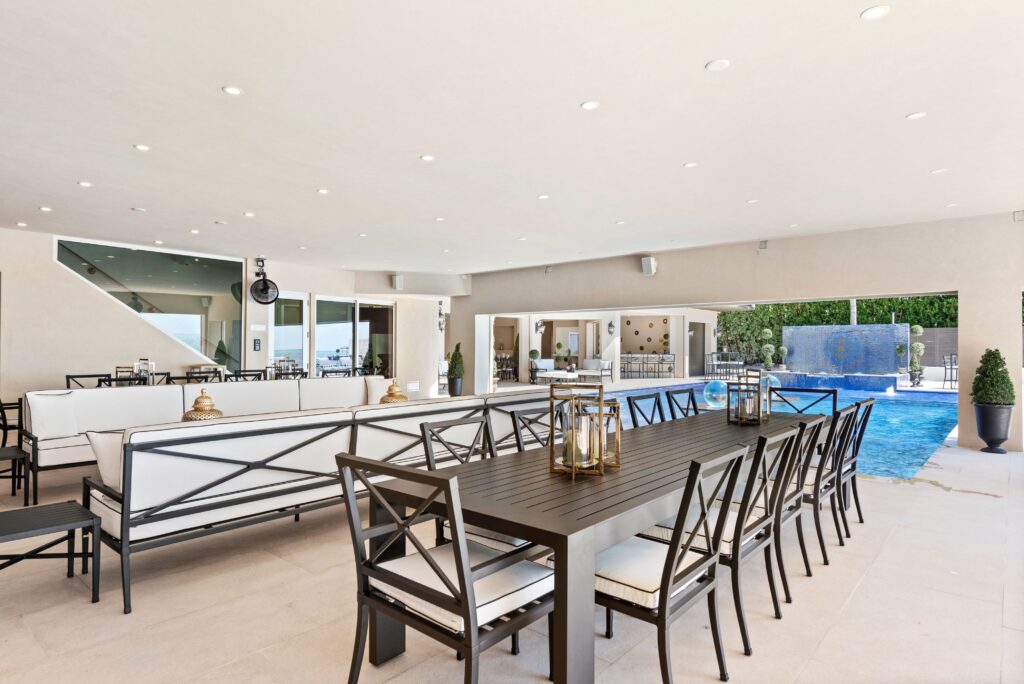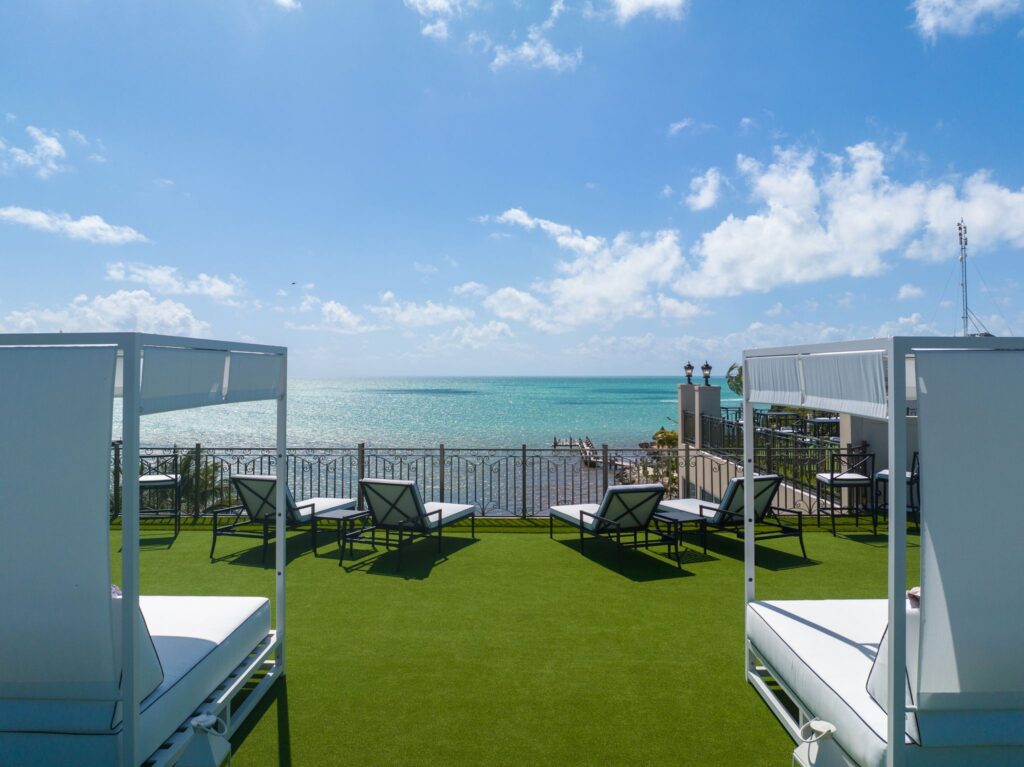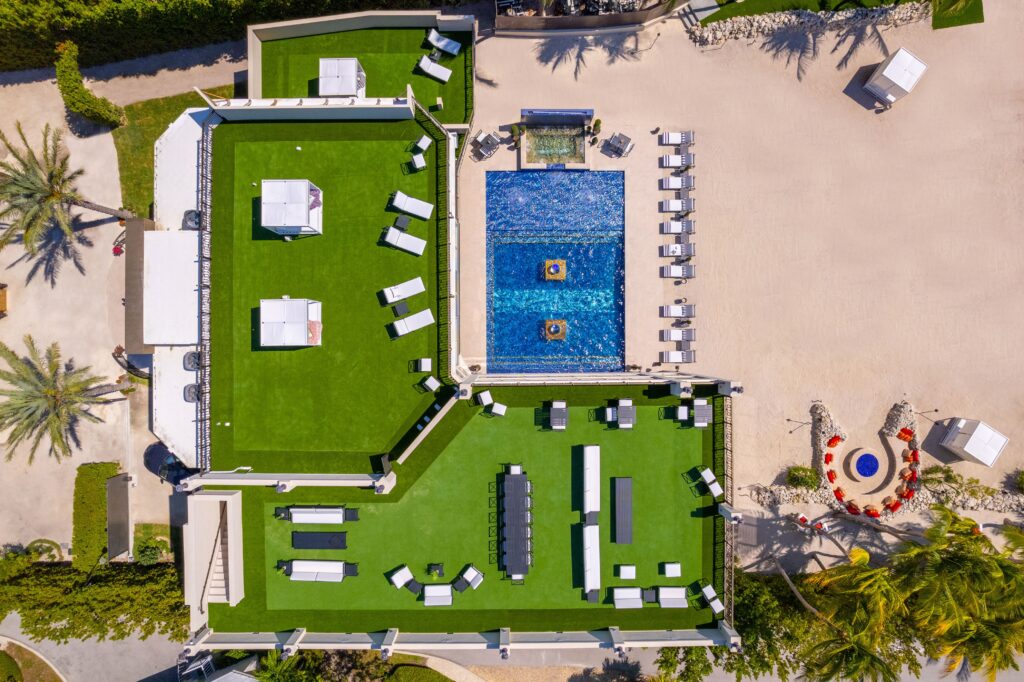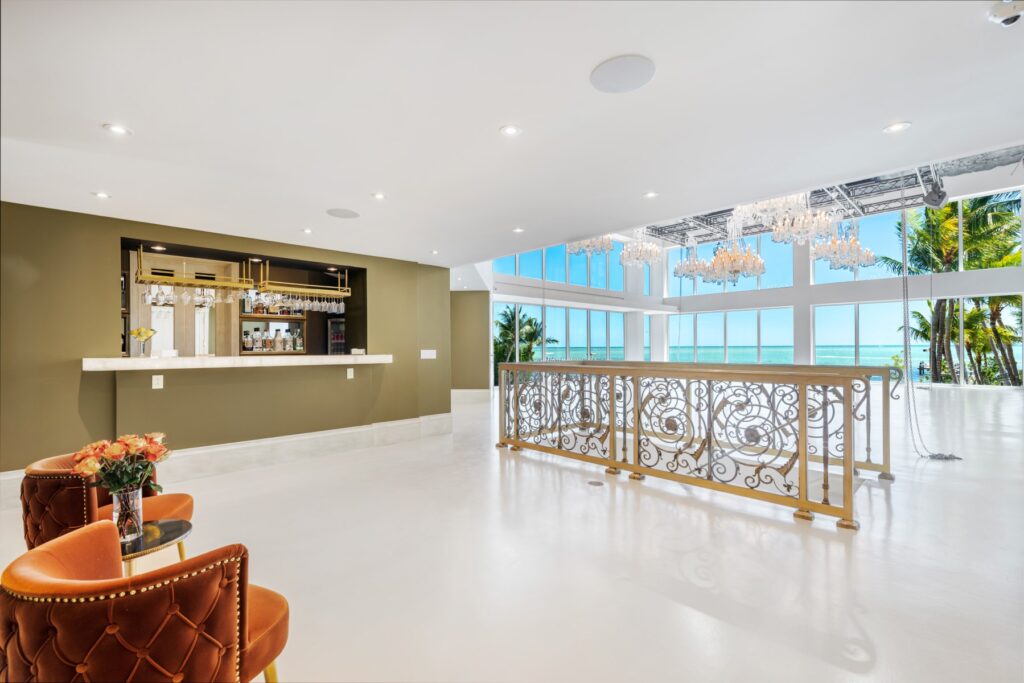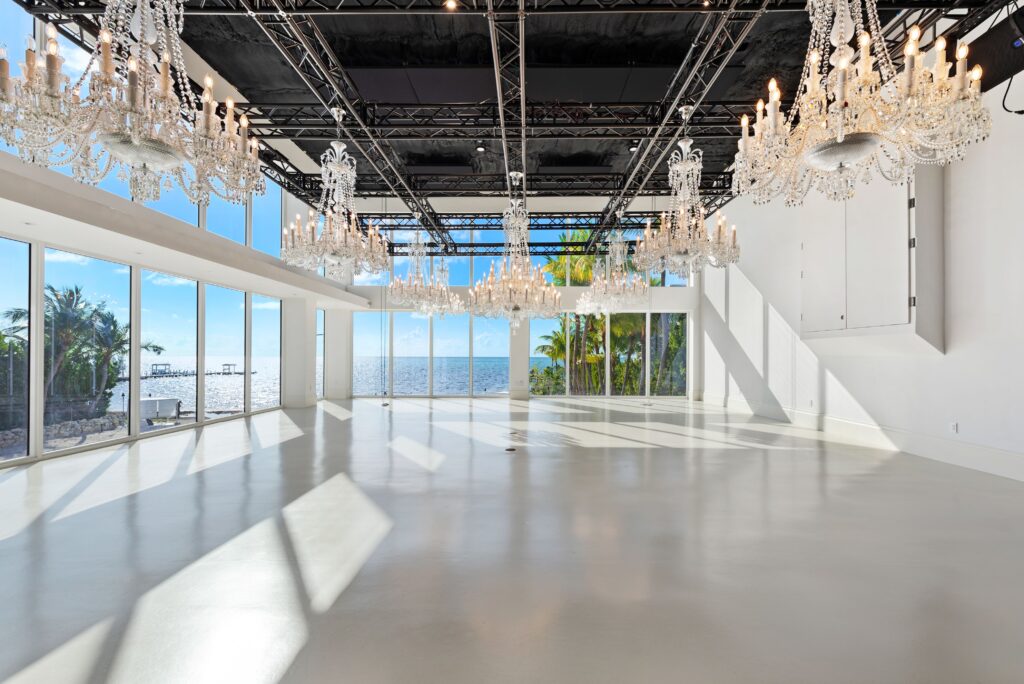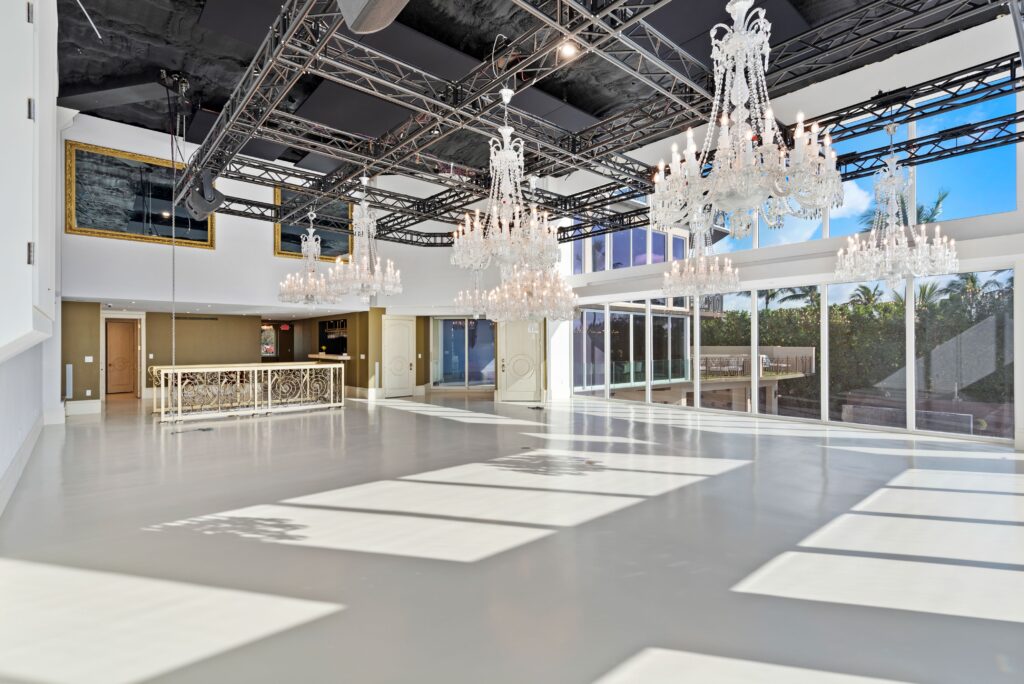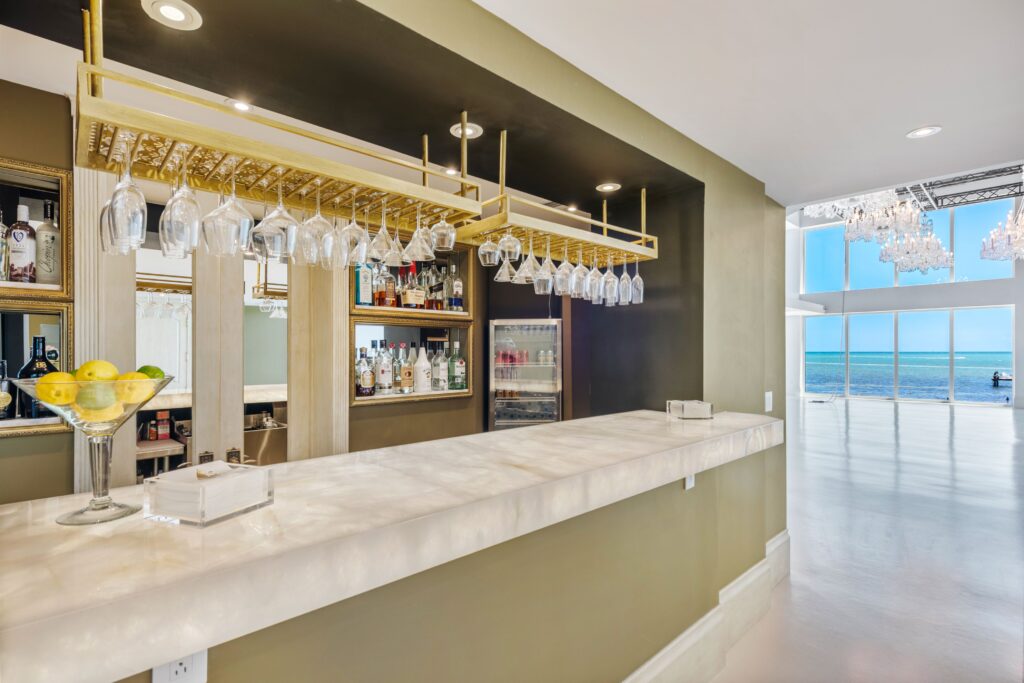 One of the most exquisite locations I have ever seen with my own two eyes. Every corner was beautifully thought of and created. Just being on this estate felt like heaven.
When you first arrive to when you leave the Chateau on the Ocean, your jaw will constantly keep dropping. If you thought you have seen luxury, you haven't been here yet! Brand New and everything is state of the art and beautifully appointed.
This is it, this is the bar that will be set for all wedding venue locations from here on out. I can't think of a better location to get married. Indoors and Outdoors, this venue has it all.
TWIN SIZED BUNK BEDS
IN-ROOM BATHROOM
CLOSET & STORAGE
KING SIZED BED
OCEANFRONT BALCONY
HOTEL SAFE
QUEEN SIZED BED
IN-SUITE BATHROOM
VIEW TO THE PALM COURT YARD
PRIVATE ENTRANCE
IN-SUITE BATHROOM
DOUBLE SINK VANITY
QUEEN SIZED BUNK BEDS
TWO TVS
PRIVATE ENTRANCE
IN-SUITE BATHROOM
DOUBLE SINK VANITY
QUEEN SIZED BUNK BEDS
TWO TVS
Due to the high demand for this property, prices and fees vary. Please send an inquiry using the form below for more information. 
Estate can be rented Daily (12 Hour Time Slots), Nightly, Weekly, or Monthly.
Site Fee covers All Events on site including Rehearsal Dinner, Ceremony, Reception, Brunch, and more!
Prices do not reflect taxes or cleaning fees.  Holidays and Special Event Days may require an additional amount. Prices are subject to change without notice. 
What we like about The Chateau on the Ocean
This beautiful private estate really does not need any help from us explaining what makes it so amazing. This is a property that has every box checked and some! Besides the obvious, some of our favorite things about this property are:
1.) Projection Mapping
They have assembled a professional audio-visual production team that produces 360-degree projection mapping. This venue is set up and fully equipped for turnkey production, including a truss grid with multiple rigging points for any application you imagine. The property becomes your blank canvas to create a visually stunning work of art or whisk your guests away to some far-off and exotic location.
2.) The Rooftop Terrace
We could not think of a better place to have cocktail hour than could be hosted on the rooftop of this estate, overlooking the Atlantic Ocean. It is truly breathtaking. 
3.) The Indoor Baccarat Ballroom
This property offers unlimited and uninterrupted indoor dancing! No mandatory cutoff time. No music decibel limits. No party poopers! You can get as wild as you want because you will be completely indoors, in a private setting, and in one of the most graciously adorned locations in The Florida Keys! 
Contact us to Learn More About the
Pair With an All Inclusive Wedding Package
Browse Affordable Beach Wedding Packages to Pair with This Venue
Want to Learn More About Our Wedding Venues? Contact Us to See Our Wedding Brochures
Other Beach Houses you may also like:
Southern Diversion I
Florida Keys Beach House Rental
The Oasis Beach House
Florida Keys Beach House Rental
Ocean Oasis
Florida Keys Beach House Rental
Other Properties you may also like:
Largo Resort
Florida Keys Private Resort
Dolphin Point Villas
Florida Keys Upscale Resort
Dream Bay Resort
Florida Keys Upscale Resort