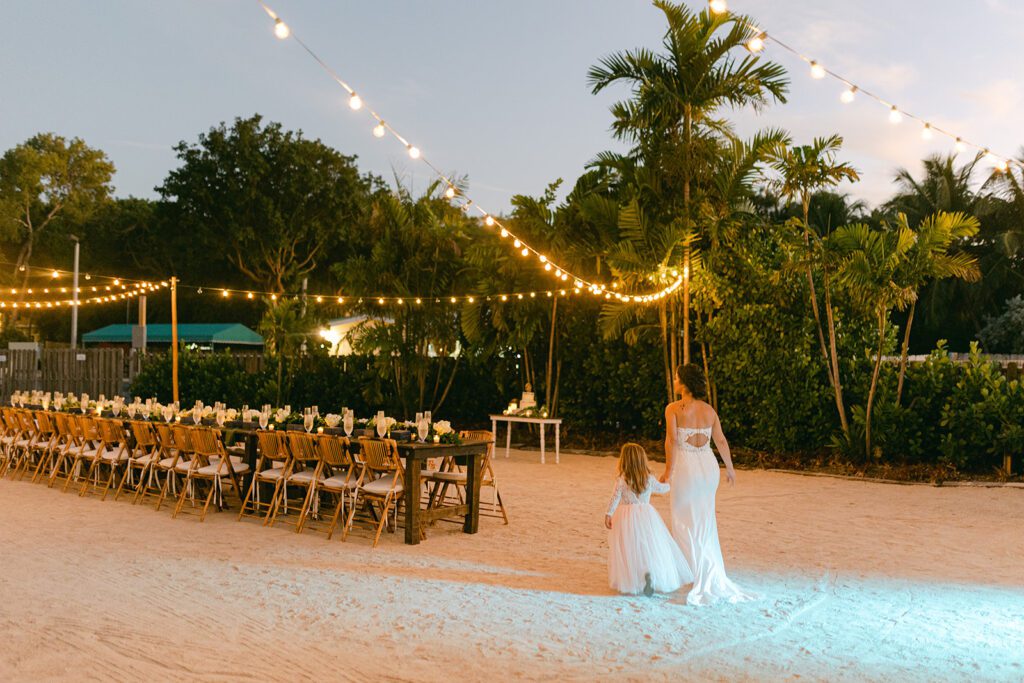 Jessica and Scott's Beautiful Day at Dolphin Point Villas started bright and early on December 7th, 2021. 
The weather was perfect.
For the couples big day we were given the opportunity to provide the rentals for the day! 
A welcome table was set up to welcome all of the guests to the ceremony. A 4 foot farmhouse table, our traditional card box, and a beverage tin with various fun drinks & water to keep everyone cool.
Bamboo chairs and a simple, but absolutely stunning birchwood arbor with white linen; peaceful waters in the background was the scene for the ceremony. 
Ivory draped cocktail tables with willow green sasha lined the dock for guests to enjoy while the wedding party took photos. 
Willow green was color of choice for the reception and it was perfect. 
We provided the 8 foot farmhouse tables, willow green dinner napkins, gold silverware, champagne flutes and festival lighting over the dinner & dancing areas for the reception space at Dolphin Point Villas. 
Our team is very thankful to be apart of Jessica & Scotts day & we wish them the best that life has to offer! 
Contact us today to start planning your big day! 
Check out Dolphin Point Villas here! Our All Inclusive Packages can be seen here, as well! 
We can't wait to work with you! 
Alyssa Morgan Photography captured this amazing day!